The U.S. network upfront announcements are creating the usual headaches for Canadian TV execs. Tuesday, ABC, as part of their Upfront presentation in New York, announced it is moving Grey's Anatomy forward an hour to Thursday at 8 p.m. This will creat an all Shonda Rhimes night on ABC, with Grey's at 8, Scandal (much bigger in the U.S. than on City in Canada) at 9 and the new drama How to Get Away with Murder at 10.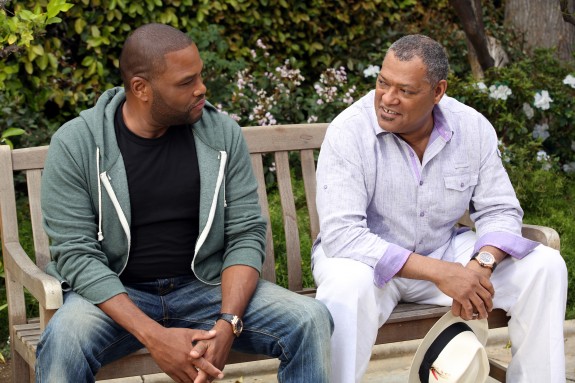 CTV's dilemma: it already simulcasts the No. 1 draw in Canada—The Big Bang Theory—Thursdays at 8 (although there are rumours it could be moved when CBS announced Wednesday). Do they move Grey's out of simulcast (gulp) or bounce it over to CTVTwo (where it would bump Vampire Diaries)?
CTV headache No. 2: ABC also announced it is moving Marvel's Agents of SHIELD back an hour to Tuesdays at 9. This probably is a win on both sides of the border as it gets the comic book series away from NCIS on CBS and Global but it does put added pressure on CTV to buy the new ABC shows airing before and after.
Global has its own headaches after Monday's announcement that NBC is moving The Blacklist from Mondays to Thursdays starting next February.
ABC is adding six shows this fall, including Selfie, a Pygmalion for today with Karen Gillian as a girl with few friends but 263,000 followers; Forever, about an immortal N.Y. medical examiner starring Ioan Gruffudd; Black-ish, a family comedy starring Anthony Anderson, with Laurence Fishburne as his dad; Manhattan Love Story, which will  let us in on the unfiltered thoughts of a newly dating couple and Cristela, a new comedy with stand-up comedian Cristela Alonzo. How to Get Away with Murder stars Viola Davis as a law professor.
Canceled at ABC is Suburgatory, Super Fun Night and Trophy Wife–a series CTV blurbed last fall as one of two comedy hits of the year. (The Goldbergs did survive.)  There hasn't been a single imported comedy hit in two seasons. Nashville, Last Man Standing and The Middle all made the cut, as did long-running Dancing with the Stars.
The Canadian programming executives are all in Manhattan this week at the Upfronts and will start bidding for content right after the screenings. I spoke with Global's SVP Barb Williams, CTV Pres. Phil King and Rogers' VP Hayden Mindell last week prior to their Super Bowl of show swapping. Mindell has been in on the action before but this is his first go as Rogers' show boss. There could be a hazing ritual.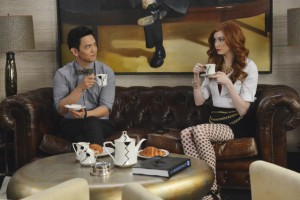 I asked Williams, King and Mindell to assess their needs and wants here at this feature I wrote for The Canadian Press.
One thing they all stressed was how important it still is–despite PVRs, Live+7's, streaming and other delayed viewing–to simulcast.
"It's more important than ever," says King, mindful that the whole issue of simulcasting and signal substitution is being examined by the CRTC.
For decades, Canadian private networks have feasted on "sim-sub" as a way to maximizing ratings and thus ad revenues—which, as King points out, is the only revenue stream open to Canadian broadcasters.
What I didn't realize is that sim-sub does not extend to PVR viewing. In other words, if you PVR'd CBS's feed of The Big Bang Theory, and watching two days later, you are counted as a CBS, not a CTV viewer. Bazinga!
Williams adds that by far the majority of TV viewing in Canada is still viewed live. Viewers who PVR (about 15- to 20 percent of the total) are still valued by advertisers up to seven days later—as long as the viewer is watching a sim-sub signal. "Who wants to lose any audience that you don't have to?" asks Williams.
King also admits that the old, super-aggressive CTV keep-away power play is a thing of the past. "We're trying to get away from that big overbuy," he says. "You could do that five, six years ago when ad revenues were significantly healthier. Today's it's a much tougher business."
King likes to use sports analogies, comparing the TV world to baseball. "There's no salary cap. You can buy every free agent you can to win but the owner will lose $300 million a year. Its still business. That's always the balancing act."