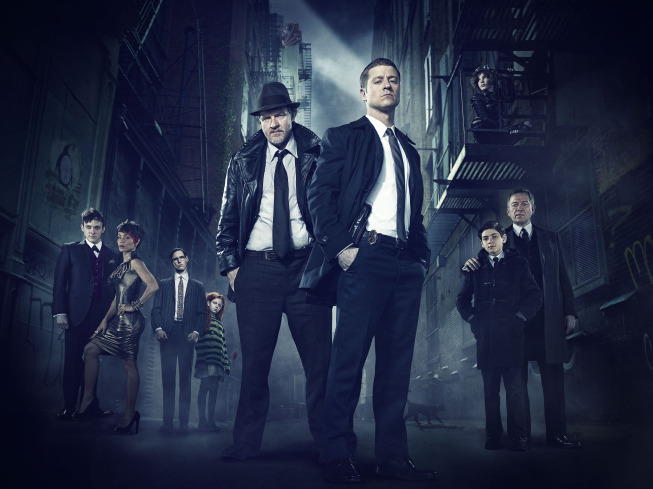 Every Monday at 5:47 p.m. I talk TV with veteran radio host Arlene Bynon on SiriusXM's "Canada Talks" (Channel 167).  There was plenty to talk about with both Fox and NBC announcing their Fall lineups for the 2014-15 season.
Fox announced Gotham as their big bat-move for fall. The DC Comics drama will delve into the origin story behind Batman, Chief O'Hara, the Joker and other caped Crusader characters. Canadian-born Donal Logue has a key role, as does Jada Pinkett Smith and Ben McKenzie. Steven
Spielberg is behind Red Bard Society, about teens who meet as patients in an L.A. pediatric hospital. Octavia Spencer (The Help) is among the ensemble. Grace Point is a 10-episode mystery starring David Tennant (Dr. Who) reprising his role in the British-made Broadchurch. Nick Nolte is also cast.
There's also a new sitcom starring SNL comic John Mulaney, who'll play an up 'n' comer working for a showbiz nightmare played by Martin Short (right). Elliott Gould also stars. Upotia is an unscripted series dumping 15 everyday Americans into some isolated location where they have to created their own civilization–for a year. Isn't this how Brampton started?
Hart Hanson's crime drama Backstrom, starring Rainn Wilson (left), was picked up for mid-season,  as was Empire, a Motown-ish saga starring Terrence Howard. There's also a mid-season action-adventure-fantasy called Hieroglyph but I couldn't make out what it was about.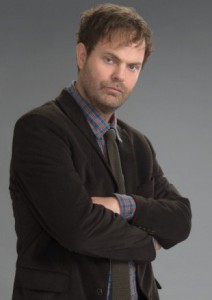 Three comedies, including Will Forte's Last Man on Earth, are also on Fox's mid-season schedule. There's also something called Wayward Pines, a 10-episode, Twin Peaks-y thriller which I will watch because Carla Gugino is in it, as is Juliette Lewis.
Fox canceled Enlisted, Dads and Surviving Jack. They've bounced Glee to mid-season. Sleepy Hollow will air Mondays behind Gotham.
Once mighty American Idol is back but will be cut down, perhaps shrinking to one hour on performance nights. Other shows will have shorter schedules. Fox entertainment chairman Kevin Reilly said on a conference call Monday morning that 13- or 9-episode orders mean nothing anymore, adding, "it's not like they were handed down on tablets." Reilly seems determined to break tradition, ditching pilots and going straight to series among other moves.
NBC celebrated a worst-to-first season fueled by The Voice, The Blacklist (moving to Thursdays at mid-season) and the Olympics. They're staying aggressive, announcing 16 new series including seven comedies and nine new dramas. Among their moves is following up the surprise success of The Bible from Mark Burnett and Roma Downey with A.D., which will look at the lives of the apostles following the death of Christ. (Sort of like how the actual super heroes are missing from Agents of S.H.I.E.L.D.).  Burnett described it at Monday's upfront as Game of Thrones meets The Borgias meets The Bible. The man can sell anything. This swing to more family-style programming can be seen in NBC's announcement of a live, Broadway-style performance of The Music Man to follow its already announced revival of Peter Pan.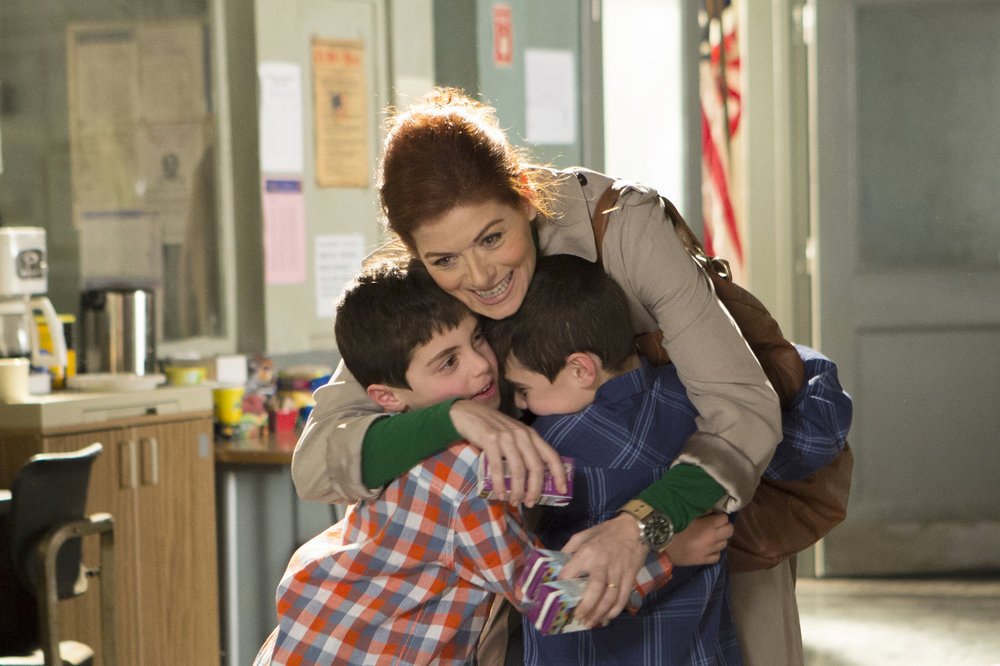 For some reason, NBC hopes to revive Katherine Heigl's career with State of Affairs, casting her as a top CIA agent protecting the U.S. president, played by Alfie Woodward. Constantine is another comic book hour, this one based on the DC Comics series Hellblazer. I have a couple of Hellblazers in my closet. Mysteries of Laura stars Smash's Debra Messing (above) as a mom P.I. Taking a cue from 24, there's a plan to re-boot Heroes as Heroes Reborn, which will run summer of 2015. David Duchovny returns to network TV as an LA cop circa 1967 in Aquarius.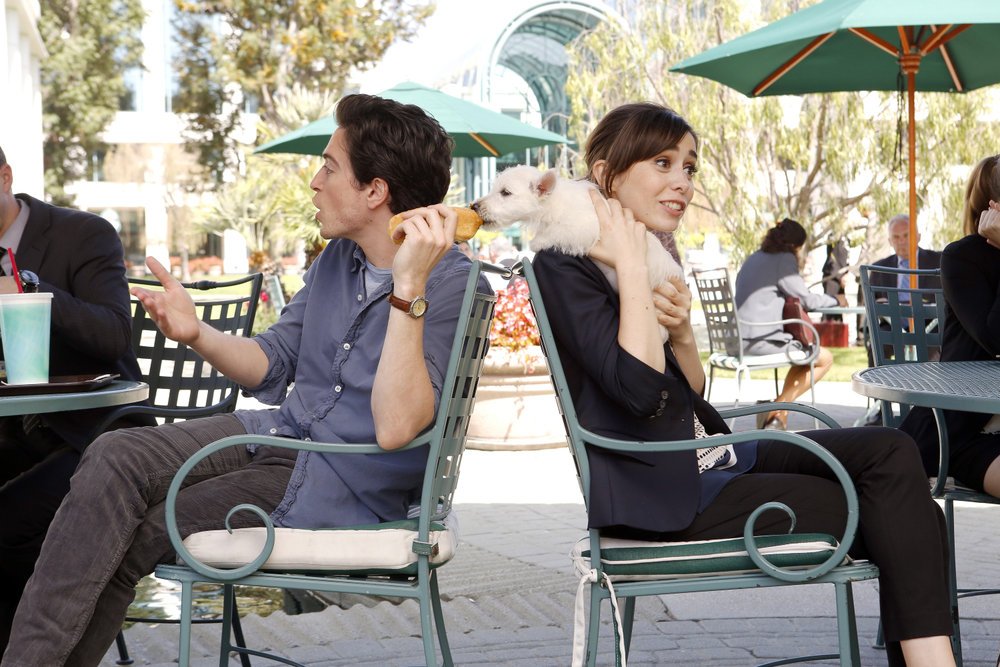 There are romantic comedies such as A to Z (with Ben Feldman and How I Met Your Mother's Cristin Milioti, above) and Marry Me; Kate Walsh stars as Bad Judge and some actors from The Office get their own shows.
NBC cancelled Community (hey, it was time), Revolution, Dracula, Believe and Growing Up Fisher and kept Mississauga-based Hannibal as well as Parenthood, back for a sixth and final season in the new year. Law & Order SVU was also renewed. Parks & Recreation will be back for a seventh and final season.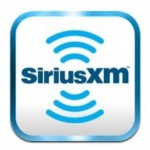 Arlene was not exactly captivated by the Fox and NBC news. She could care less about comic book fare and wanted to know where the adult shows are hidden. Over on cable and specialty, I tell her. You can listen in here.