BEVERLY HILLS, Calif.–It felt funny to be sitting through an MTV press tour session Friday for a series called Happyland. Funny yes, but happy, no.
The feeling doesn't particularly have anything to do with the merits of the series. It's a teen comedy, set at a theme park, featuring a gaggle of photogenic young adults. One producer described it more as a "young soap opera." At one point in the clip a young girl kisses a young boy and then they later find out they may be brother and sister. Yuck!
Anticipating some push back, network president Susanne Daniels followed up with,"Here at MTV we don't have brothers and sisters make out–we save that for our reality shows." There were plenty of jokes from cast members. One said the original title of the series was "Hot for Sister." One critic asked where do you go next, wondering if the intent was to create a "funnier Flowers in the Attic."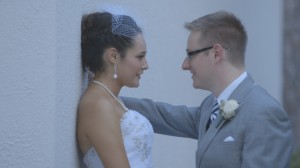 The series was filmed at a couple of Southern California amusement parks, including Magic Mountain.
A session on MTV's new series Virgin Territory featured a press tour first: three virgins.  There was plenty of talk about how kids don"t have to rush into sex. That was followed by a clip from the VH-1 series Dating Naked, demonstrating just how awkward it is for MTV/VH-1 to take the high road on press tour.
The sex talk,  incest twist and other silliness was not what gave me pause, however. Happyland is just a fun little teen distraction. Hell, one of my first jobs was as a busyboy at a restaurant at Ontario Place and that experience always seemed like a sitcom to me.
What was really bumming me out was the sad reality that Bell Media  had recently blown up what remained of the production hub of what was once Canada's most successful and recognizable non-sports specialty brand, MuchMusic. Now they'll just import this stuff (Bell has rights to Finding Carter, Happyland and Dating Naked) instead of creating Canada's own brand of teen programming. That's because we live in UnHappyland.