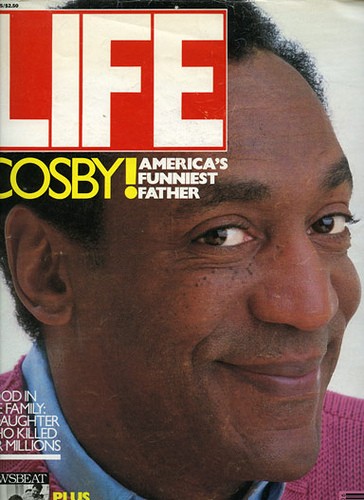 On a special Monday edition of our weekly radio chat, Scott Thompson of AM900 CHML wanted to crack open the can of worms known as Bill Cosby.
First of all, it feels like all the comedians I grew up with–Joan Rivers, Robin Williams and now the Cos–are suddenly gone. Somebody please watch over Bob Newhart, and God forbid he has any skeletons in his closet.
Cosby's fall is such a sad, spectacular mess. He had a gift for making his life experiences so hilariously relatable. He was a pioneer–the first African American series lead when he was cast opposite Robert Culp in I Spy–yet his comedy seemed effortlessly colourblind. White audiences never saw Cosby as a Black comedian, just a very funny man. Same with advertisers such as Coke, Kodak, Jell-O and many others. Cosby was the American dream, he appealed to everybody.
So to hear all these serious accusations of serial date rape, and see Cosby's stonewall approach to those charges, it all just seems doubly sad. To think that this behaviour might have taken place for years with everyone–NBC in the '80s especially–looking the other way is unsettling. What the hell else don't we know?
So now we must wait to see how long Cosby can tread water. The man who has been busy of late telling young African American men to pull up their pants has his around his ankles. The fact that what may prove to be a wall of lies came tumbling down due to one man's rant inside a Philadelphia comedy club is astounding. Hannibal Buress riffed on sexual allegations against Cosby, allegations which date back to 2005. His rant was captured on a smartphone and went viral on social media. For good or for bad, Facebook and Twitter are now the courts of public opinion, and silence in the face of questioning there doesn't play as well as it did once upon a time in print.
Cosby seems caught in a generational sea change. Buress, who is 31, and my college-age kids, just seem to have better bullshit detectors. They don't seem inclined to look the other way, even if it involves a comedy icon. That's good for society but bad for people who learned a long time ago how to control media and use it to present a message we were all so willing to embrace.
Scott keeps trying to get me to be this articulate on the podcast. You can listen in here but get comfy–this one clocks in at 17 minutes.