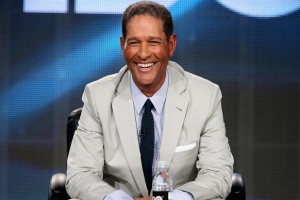 The annual winter gathering of television critics had been sputtering for a day-and-a-half. It isn't until HBO that things start to get serious.
The first bit of news was that Game of Thrones returns April 12. Veep and Silicon Valley also return the same day. HBO also announced it was ordering two more seasons of Real Time with Bill Maher, bringing the series to a 15th year.
Then things settled into the sessions. Critics grumbled later that there wasn't the usual HBO star power. In recent years we've been treated to Dustin Hoffman, Nichole Kidman, Al Pacino or Julia Roberts. This January: Jack Black.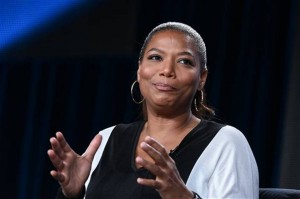 HBO is looking at a May airdate for "Bessie," the story of blues legend Bessie Smith. Queen Latifah stars and produces and took questions at the first session. Latifah admitted she had never heard of Smith before being approached for the project. The singer died in 1937, back before one or two critics in the room were even born.
A Girls session would have been a scorcher. The series returns this Sunday. One year earlier, however, critics turned on it like a raven on a road kill. Judd Apatow got more defensive than Phil Kessel in a dressing room scrum.(Ask a Leafs fan.) Lena Dunham never looked more naked and afraid.
So HBO just went ahead and renewed it for a fifth season and skipped the press pasting.
It was left to Bryant Gumbel to light the TCA torch. The veteran sportscaster was at the top of his game. This is the 20th season of Real Sports and it had been 19 years since Gumbel last took questions. In the past he's come off as arrogant and imperial but he now seems as principled as Edward R Murrow, as wise as Howard Cosell and as nimble as Bill Maher.
Among his bang-on observations:
Two worst words in his business are broadcast partner. "Once you have a broadcast partner," says Gumbel, "you're not really doing journalism."
Journalists tend to give people in sports a pass.
The MLB Hall of Fame has become a joke. His point: "The best pitcher and hitter in our lifetimes are not in but Craig Biggio is."
He has no problem with athletes who chose to play with performing enhancing drugs.
NCAA players should be paid; kids are basically products of free farm teams while coaches and schools get rich.
Gumbel says there are only three states in US where the highest paid public official is NOT an athletic coach.
The quote of the tour so far, and one that hit home for me and probably most older critics: "You get to a certain age you feel like you're eating breakfast every 10 minutes."
He put on a clinic. His session flew by and would that it had lasted longer.
Next was a session promoting "Sinatra: All or Nothing at All," a documentary special that will air later this year. Director Alex Gibney and executive producer Frank Marshall talked about finding a stash of film of ol' blue eyes at daughter Nancy Sinatra's house. The panelists were asked if Sinatra would have approved of their special but let's be honest; Frankie would have had these two killed.
There was a session for the new comedy Togetherness that got giddy fast, usually a sign the cast has already been told we don't like the show. Amanda Peet is among the stars.
A panel on the new political satire series The Brink featured Jack Black and Tim Robbins. Uber producer Jerry Weintraub dominated the session,He bragged in that gravel and oil voice about how he sold HBO on the show in 10 minutes. The genuflecting towards HBO executives got a bit much.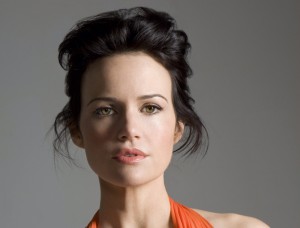 The highlight for me was seeing Carla Gugino up on stage among the Brink cast. She wasn't in the pilot critics screened earlier; she told me after the session she had been cast after the pilot was shot. We talked about old times; that weekend in Van Nuys, our minigolf date by the 405, the chlli dogs at Carneys. She wore a pale yellow dress and gold high heels and a long, bright red cloth coat to match her velvet lipstick.
She was discreet as always, never asking about what I was up to, always maintaining a professional level of decorum. Her eyes, however, searched for answers to questions neither once of us dared express or could even hope to spell.
She promised to be back next week when she returns to TCA to promote her upcoming network series Whispering Pines. Before you could say, "restraining order" she was gone. We parted ways, her into a waiting limousine, me 20 feet over to a waiting Bill Harris.
"You kids renew your love?" asked Harris. I could not deny it.
He gave me just two words of advice: time machine.