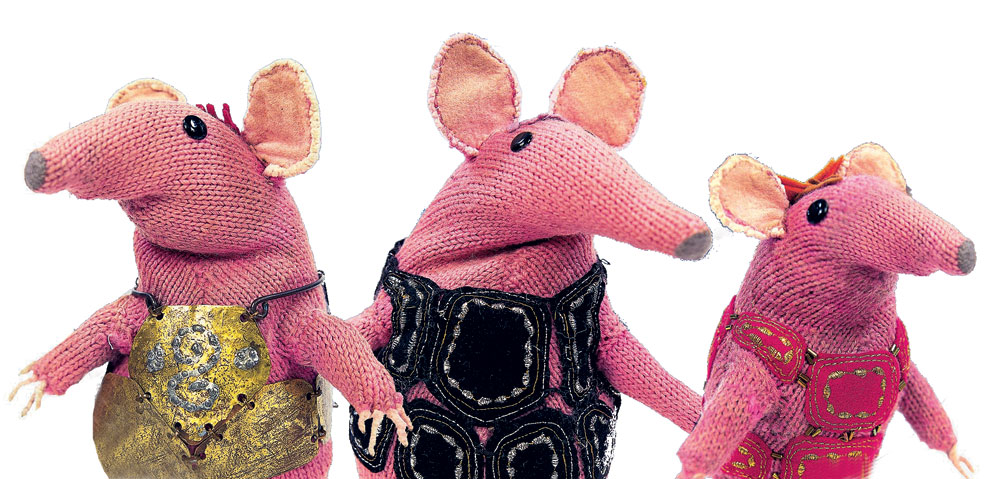 PASADENA, Calif.–Things that sound dirty on the TCA press tour but aren't:
"Would anyone like to touch my clanger?"
This from Sandy Wax, president of the NBC-Universal-owned kiddie cable station Sprout. Sprout is a 24-hour network for preschoolers–because, as we all know, preschoolers just aren't watching enough television.
She was waving about one of her clangers as she spoke. [In Craig Ferguson voice:] Right up on stage!
Shame on you you filthy beasts–a clanger is a rat-like space creature with a long nose and pink woolly skin. They look like they were knitted by your grandmother.
To William Shatner, clanger is the sound a cash register makes. He will narrate the Sprout network version of Clangers, which premieres in June. In the U.K., Python Michael Palin gets the gig. It's all based on a British children's series from the '60s.
Wax waxed about another upcoming project with a Canadian angle: Terrific Trucks. "We know preschoolers love trucks," says Wax. There was surprisingly little push back on this later in the scrum.
Actual, life-size trucks will star in this venture, which will be produced by Toronto's Breakthrough Entertainment and premiere in 2016. Are these the trucks that are clogging up the 401 and QEW? It's enough to make you honk your clanger.