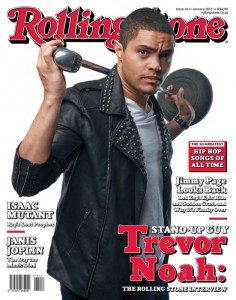 This week, AM900CHML's Scott Thompson gets into this latest Trevor Noah controversy: that he is a joke stealer. Leading this charge is Brampton's own Russell Peters, who claims Noah swiped some of his stand up material.
Wow–bitter stand-up comedians, who'd a thunk it? Comics are a sensitive lot when it comes to their material, so there may be something to this, but I've never seen such piling on as there's been with this guy Noah. Hell, Jay Leno stole entire life experiences from comics like Jeff Altman and went on to a 20-year run in late night, so Noah should be so lucky. They called Milton Berle "The Thief of Bad Gags" and he took that rep right to the bank.
I repeat my suggestion that maybe Comedy Central should have held on-air auditions to replace Jon Stewart, given how big a deal it is to try and replace that guy. If audiences had found Evans through this kind of tryout I doubt anybody would be nit picking his past.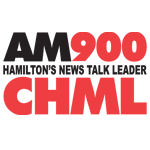 We also talk about the end of the first season of Better Call Saul and the start of the final season of Mad Men. We both pay homage to John Slattery's scene stealing new porn 'stache. Plus I throw to the premieres Thursday of another season of Louie, the new Billy Crystal comedy The Comedians and the Game of Thrones return Sunday. Let the killing begin! You can listen in here.