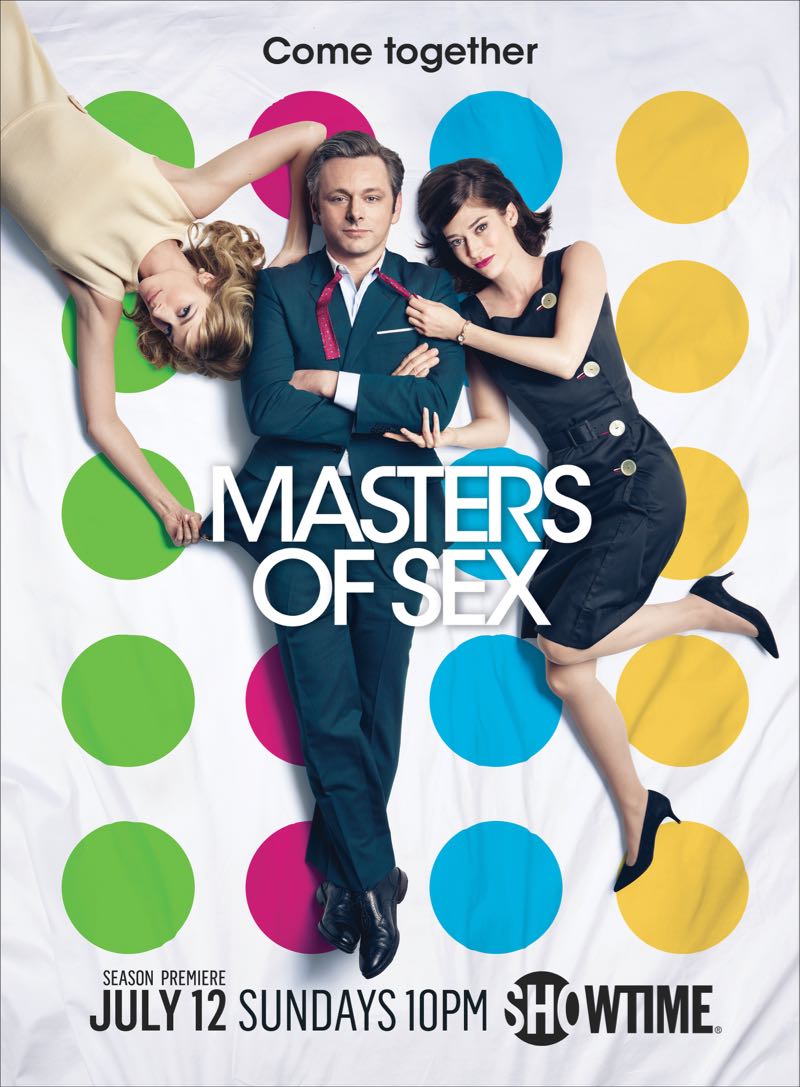 There are so many terrific dramas on TV these days it seems impossible to keep up with them all. One such series is Masters of Sex, back for a third season on Showtime, The Movie Network and Movie Central starting Sunday at 10 p.m. ET.
If you're missing Mad Men, this series might satisfy your '60s fix.  Season Three takes place during 1965 and '66.
Michael Sheen is back as Dr. William Masters and Lizzy Caplan is right behind him, or vice versa, as Virginia Johnson. The inspiration is all true life tales of these pioneering researchers into human sexuality, although the series takes more liberties than most of the couples who took part in the studies.
I was on the set in Los Angeles with several other TV reporters over a year ago when one woman asked Sheen what he had learned about sex from playing a sex therapist. Sheen took that curve ball and smacked it over the wall in left field: "I learn about sex by having sex, not by doing a TV show!"
Read more by following this link to a Masters of Sex feature I wrote for this month's issue of Movie Entertainment magazine.
Everybody wants in on the Sex act for Season Three, including Allison Janey, back for a multi-episode arc and Beau Bridges, returning after a brief interruption with The Millers. Maggie Grace will guest as a gynecologist and Josh Charles, Tate Donovan and Julie Ann Emery will have recurring roles. Sheen's real-life girlfriend Sarah Silverman will also be back for a few episodes as Helen.