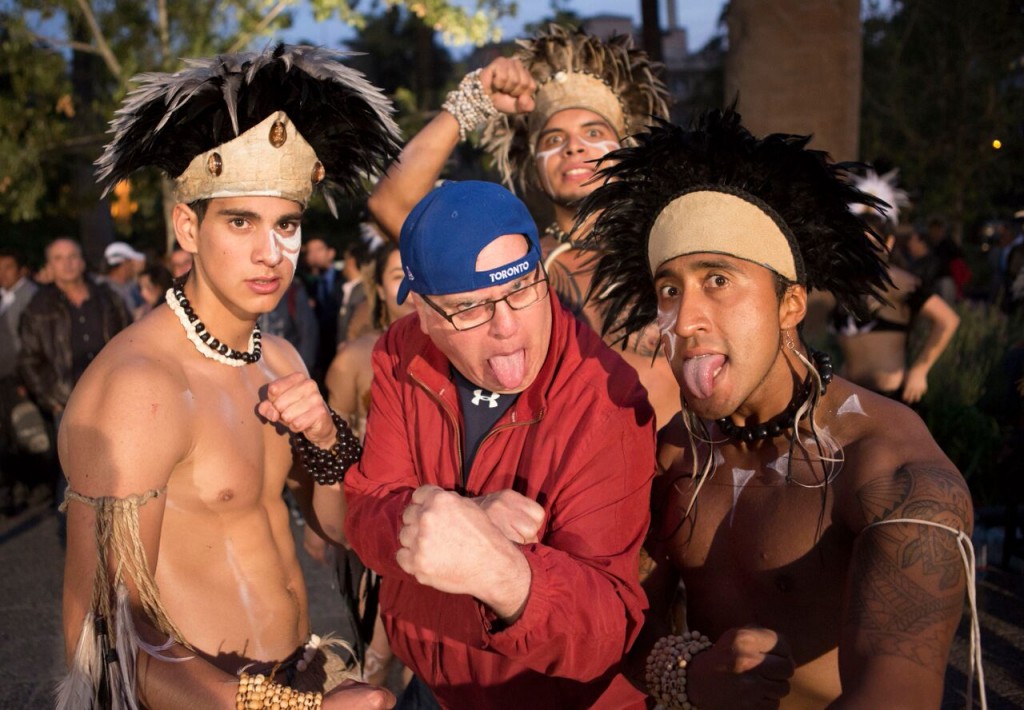 Hola! Yes, I was in Chile and Argentina in May, invited by CTV to cover this third season of The Amazing Race Canada (Wednesdays at 9 p.m. ET). It truly was an amazing experience as I write in this wire story posted today at The Canadian Press.
In the photo above, snapped by my old Toronto Sun pal Mark ("All killer, no filter") O'Neill, I'm surrounded by Easter Island fertility dancers. Teams on The Amazing Race Canada had to strip down and perform a dance for a judge, who made them do it over and over again before they could pass on to the next checkpoint.
As viewers witnessed on Wednesday's episode, this was in the historic Santiago, Chile town square. where many locals and tourists watched these crazy Canucks go through these gyrations. An older man from Vancouver happened to be in the crowd and asked executive producer John Brunton if this was for The Amazing Race Canada. Brunton admitted as much but the man seemed dubious of Brunton's credentials.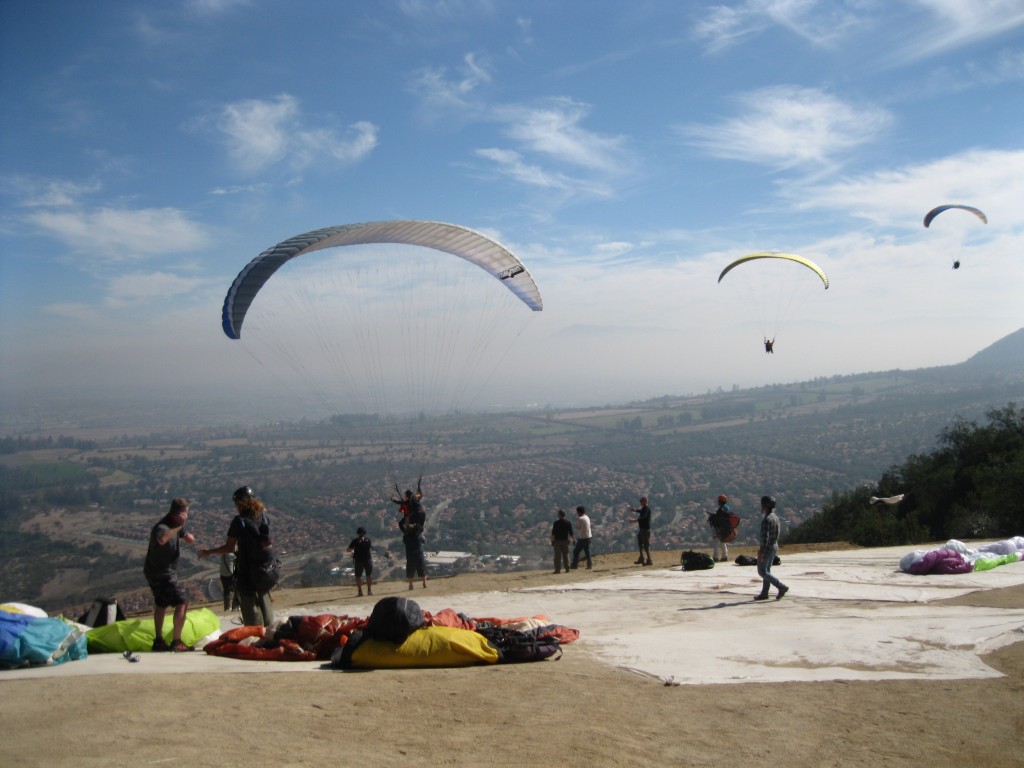 Earlier in a very busy day I accompanied O'Neill and CTV PR manager Jim Quan as we were tossed into a patched together Israeli jeep and powered up the side of a mountain. It was to witness various team members leaping off the side of a ridge in the Andes in a paragliding challenge. It was a beautiful sunny day in May, very mild as fall approached in this South American nation. The view from the mountain was spectacular. Pro gliders had all the chutes set up and racers were tethered in with the pros for the ride down the hill. It was probably way less dangerous and certainly less spine scrambling than the bumpy jeep maneuver.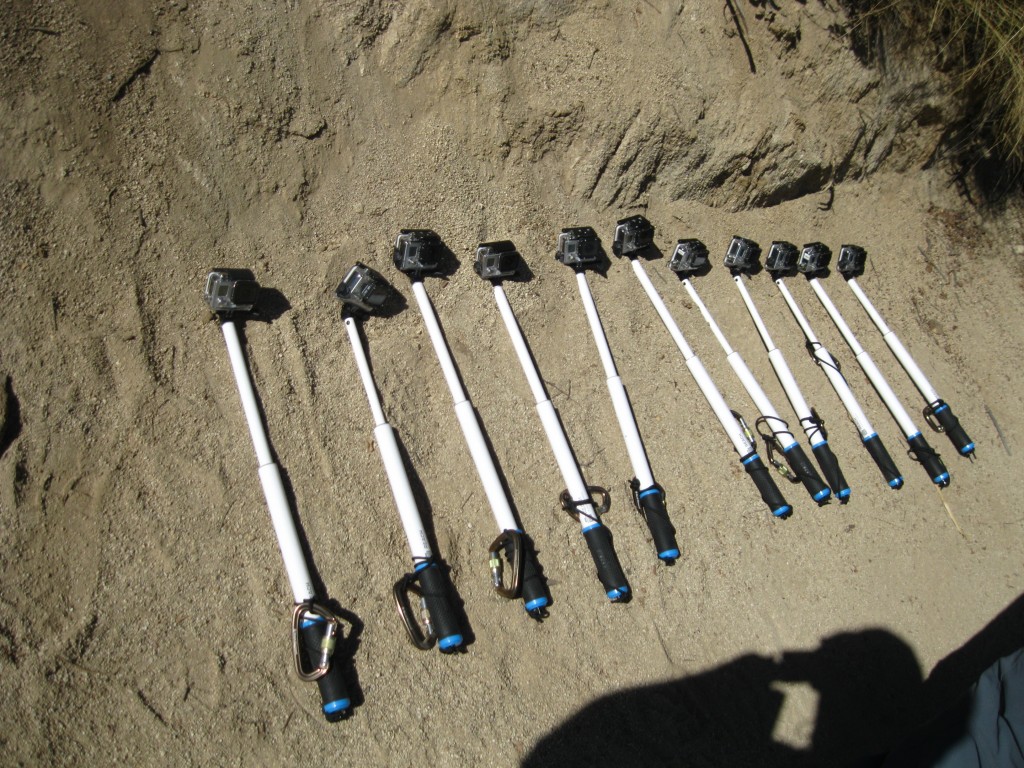 Each of the racers had to operate their own selfie sticks with Hi-Def GoPros attached. None seemed that fearful and to be honest it would be hard to imagine a more gentle ride. The chutes weaved back and forth across the sky and nobody seemed in that much of a hurry to race to the bottom. If there was one time I wished I was in the race instead of reporting on it this was the time.
More on the embedded Race experience, including video and the Argentina leg, in future posts.