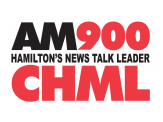 Scott Thompson is on holiday this week, so I did my weekly CHML AM900 radio chat with Rick Zamperin. Rick wanted to talk about all the TV options consumers have now and how they have dipped into the vaults, airing many old favourites. All the old shows are back on services such as Netflix and Crackle, just as all the old stars are back Wednesday night on Sharknado 3 (Space, Syfy, 9 p.m.).
It may also be a factor in all the old faces and show concepts being recycled this fall, everything from re-boots of Full House to The X-Files.
Rick had two questions for me and for his listeners: Which old favourite TV series would you bring back today and which current series would you hope stays on the air for many more years? I'm a bit distracted as I take the call on the way to the airport, but you can listen in here.