CHML's Scott Thompson starts this week by acknowledging this is a funny time of year in TV land. Sure, news is starting to build about the upcoming fall season, but, asks Scott, is there anything worth watching now?
The answer seems to be yes if you're a Blue Jays fan. Canada's team is on fire and that has doubled the audience on Sportsnet in recent weeks. Check out the box score: Tuesdays game against the A's drew an overnight, estimated 1,441,000 2+ viewers on Sportsnet. That topped everything on prime time in Canada on CTV, Global, CBC and City, with only City's America's Got Talent (1,425,000) coming close.
The recent sweep of the Yankees drew 1,286,000, 1,147,000 and 1,429,000 Fri-Sat-Sun according to overnight estimates.
Otherwise, what have we been watching? Jon Stewart's  Daily Show farewell, which we talk about, drew an overnight, estimated 703,000 viewers on CTV and another 520,000 Aug. 6 on Comedy. The combined total topped everything else on CTV in prime time that night. Factor in the Live+7 and streaming audience and 1.5 million or so probably caught the extra long adios.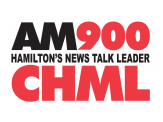 The Maclean's Federal Leaders debate the same night also did well. City saw an overnight tally of 1,393,000 viewers. The Blue Jays that night? 1,173,000 vs. Minny.
We also blather on about Donald Trump and his new reality show The Apprentice: Clown Candidate Edition. You can listen in here.