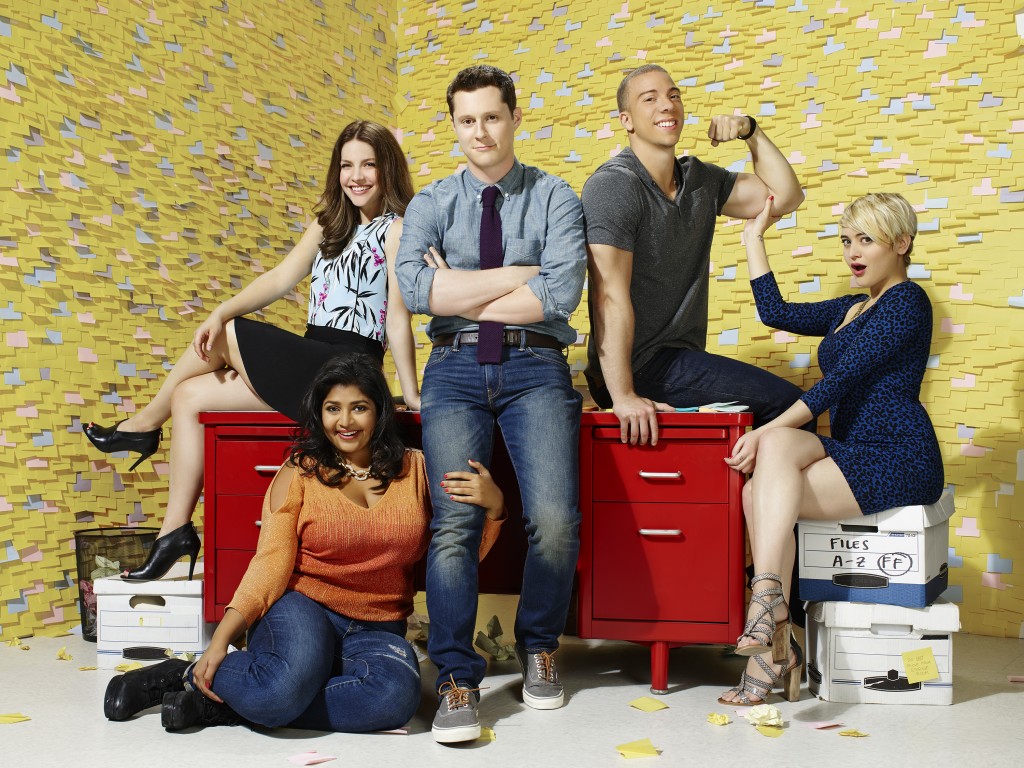 Wrangling interviews from the cottage can be a drag. You're by the lake, trying to steal a few days off, and work intrudes. Technically it's a challenge because there's no Wi-Fi or telephone jack to plug in a recorder. So you're unplugged in more ways than one.
So even though I was standing in a clearing in order to work around spotty cell phone reception and scribbling notes on a pad, I enjoyed chatting with Noah Reid. The Toronto native stars in Kevin from Work, a new comedy premiering with back-to-back episodes Wednesday, Aug. 12 on ABC Spark in Canada and ABC Family in the States.
Reid plays an office drone with a hopeless crush on a co-worker (Paige Spara). Painfully shy, he downs some liquid courage and drunkenly writes and mails the girl a love letter, making things kinda awkward at work.
Playing the pair's sexy-crazed boss is the great Amy Sedaris. My cottage neighbour Jim has pretty much worn out all her Strangers with Candy discs. Could Reid be any luckier?
"She's a fireball when she gets going," he says, "she just explodes."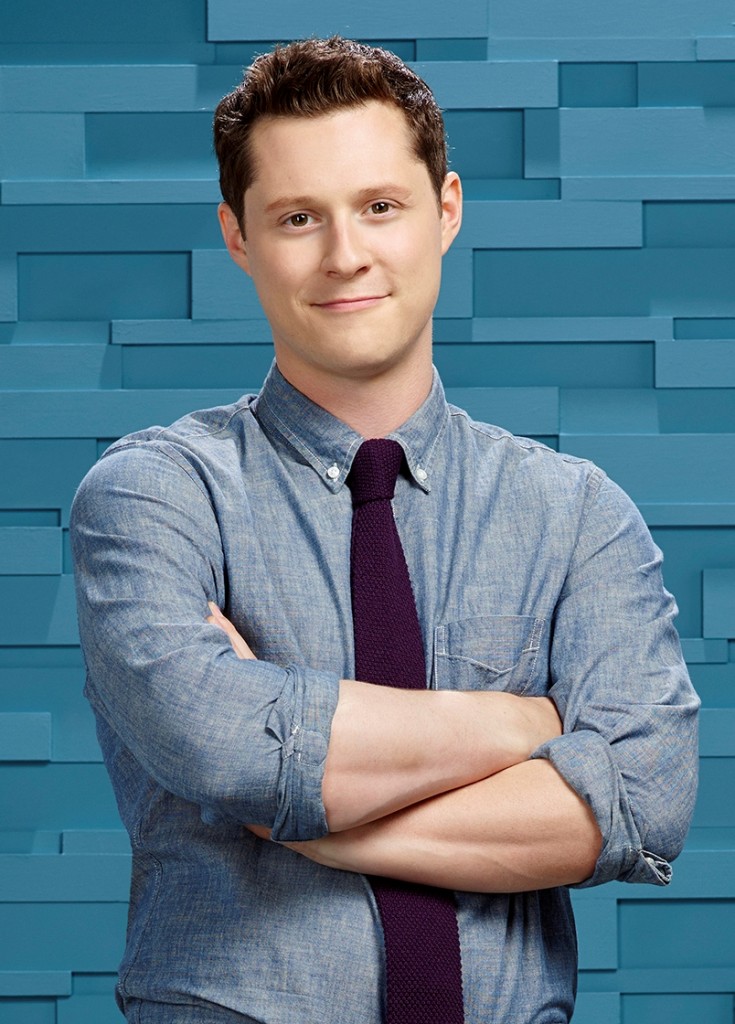 Reid has one of those, "Canadian kids make good in Hollywood" stories, but with a twist.  The 28-year-old grew up in the High Park area of Toronto and attended the Etobicoke School of the Arts. By the time he was eight he was taking bows every night in one of the biggest shows in Toronto at the time, the stage production of Beauty and the Beast.
"I was Chip, the teacup," says Reid. "It was unbelievable. I felt really fulfilled, knowing that this is what I want to do."
He was also the original voice of Franklin on the animated Franklin the Turtle.
So where do you go from there? Not content to be just a child star, Reid went on to the National Theatre School of Canada. He scored credits in Score: A Hockey Musical, the Budapest-based TV-movie version of Titanic and episodes of Degrassi and Rookie Blue as well as the web series Backpackers opposite Dillon Casey (Remedy).
A tougher challenge was cracking the American market. Reid did what most young Canadian actors do and that's follow the "Gold Rush" down to Hollywood for pilot season. A year-and-a-half ago, however, he decided, enough of that. Instead he switched gears; got back into music, sat behind his piano and worked on an album he's calling "Songs from a Broken Chair."
Here's where I perked up and started taking notes. Reid found that once he jumped off the audition treadmill, stepped back a little and got in touch with passion projects, he started having more fun and enjoying more success. Proving his Canadian roots, he used a hockey analogy to make his point: "It's like in sports, when a goal scorer holds his stick too tight—you can want it too bad."
Laid back and with zero expectations, he fired off an audition tape to the gang at Kevin from Work. It must have worked; Reid just shot ten episodes on the storied CBS Radford lot and he got to work with Amy Sedaris.
From where I stood at the cottage, it all sounded pretty good.