This time of year, it's all about the lists. Top-10 new shows, Top-10 Canadian, Top-10 reasons Top-10 lists are lamer than a Leafs goaltender, etc.
The folks at HitFix, home of relentless TV typist Alan Sepinwall, asked me to participate once again in their annual list-o-rama. They canvass 53 TV beat scribes, do the math, and come up with the overall Top 10 shows and Top 10 new shows for 2015. You can read the 2015 Hitfix list here and my specific picks here.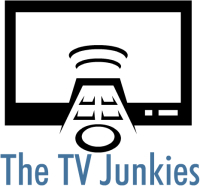 In Canada, the TV Junkies do a similar end-of-year listapalooza. I chipped in last year, but sat out the 2015 deal. Maybe I'm the only Canadian TV beat writer who feels this way, but I hope to interview many Canadian actors and showrunners over the next 12 months. Bottom line, it's a smaller room and I don't want to piss off anybody who doesn't get why their baby isn't on my list.
Plus–again, might just be me–there's a temptation to vote according to regional interests, or base one's vote on that great time you had on the set instead of the merits of a show. Also, lets face it, I'm holding out for the large envelope stuffed with cash I'd get if I was in the Hollywood Foreign Press.
A lot of other folks weighed in, including veteran watchers John Doyle, Bill Harris and Brad Oswald. Jump to the TV Junkies 2015 Top Canadian show list here.
Two observations:
The No. 1 show, as chosen by the American site, is a show shot in Canada: Fargo.
The No. 1 show, as chosen by the Canadian site, is Orphan Black–which ranks dead last (tied for 97th) on the American list.