CHML's Scott Thompson starts off this week's radio chat by asking about the Grey Cup numbers. The sports specialty network drew over four million viewers Sunday and while that is good it is below what rival Sportsnet was pulling with several of those Blue Jays playoff games in October.
Grey Cup viewership was down on TSN compared to 2009 and 2010. Those games topped the 6 million mark when the french language RDS tally is added in. In 2012, TSN alone pulled 5,478,000 Grey Cup viewers. While this year's game between Edmonton and Ottawa was close, Argos, Alouettes and Lions simply pull more viewers from Canada's largest markets.
We talked too, about the 50th anniversary of A Charlie Brown Christmas. The special is still a player on ABC, where it pulled 7.33 million viewers Monday, second in its timeslot to a two-hour The Voice.
Rudolph the Red-nosed Reindeer–in its 51st year–pulled 9.03M viewers for CBS Tuesday, also finishing second to NBC's The Voice.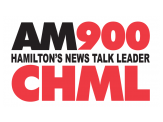 We yak a bit about NBC's big event Broadway strategy. The Peacock network scored 20 million viewers two years ago with The Sound of Music Live. Peter Pan Live did OK last year. This Thursday on NBC and City, The Wiz gets a three hour showcase, with Queen Latifah, Amber Riley and David Allen Grier among the cast. Me, I'm holding out for Springtime for Hitler Live.
You can listen in here.