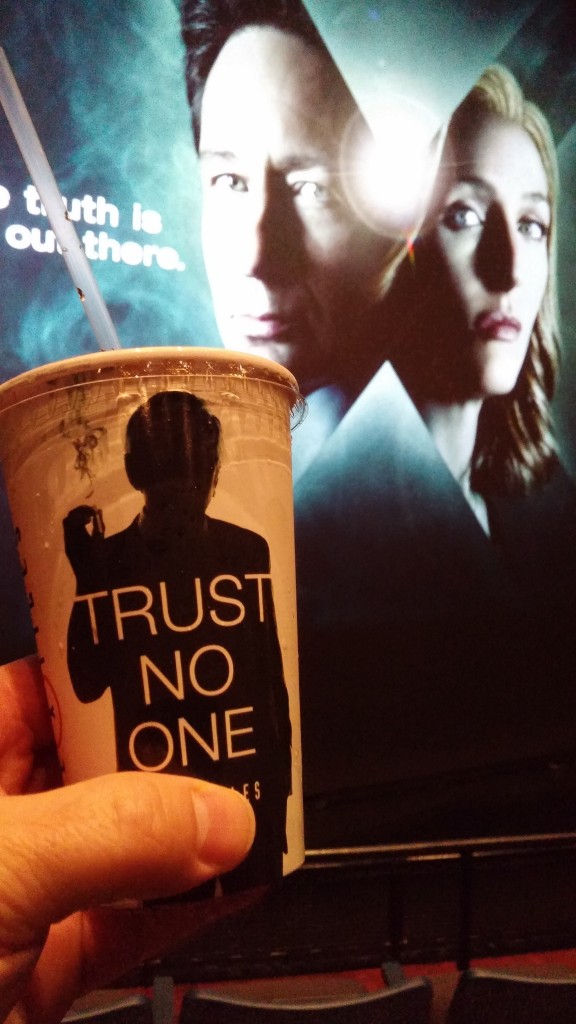 LOS ANGELES, Calif.–The pace of this TCA press tour is a killer but one thing is for sure–it is packed with fun things to do.
One highlight came tonight as critics were shuttled from the Pasadena TCA playpen to downtown LA for a special screening of the first episode of the new X-Files. The six-episode miniseries premiers Jan. 24 on Fox and CTV.
This was actually the second time I've seen the episode on a big screen. The first time was back in October at Cannes during MIPCOM. The series returned to Vancouver for the production.
This time the crowd at the California Science Center including all the stars: David Duchovny and Gillian Anderson, Mitch Peleggi and guest star Joel McHale. The Community joker plays it straight as a Fox News-style host who thinks the truth is out there and only Mulder and Scully can help him find it.
Series creator Chris Carter was in the house and made some opening remarks. Vince Gilligan, who wrote for the original series, was also in attendance.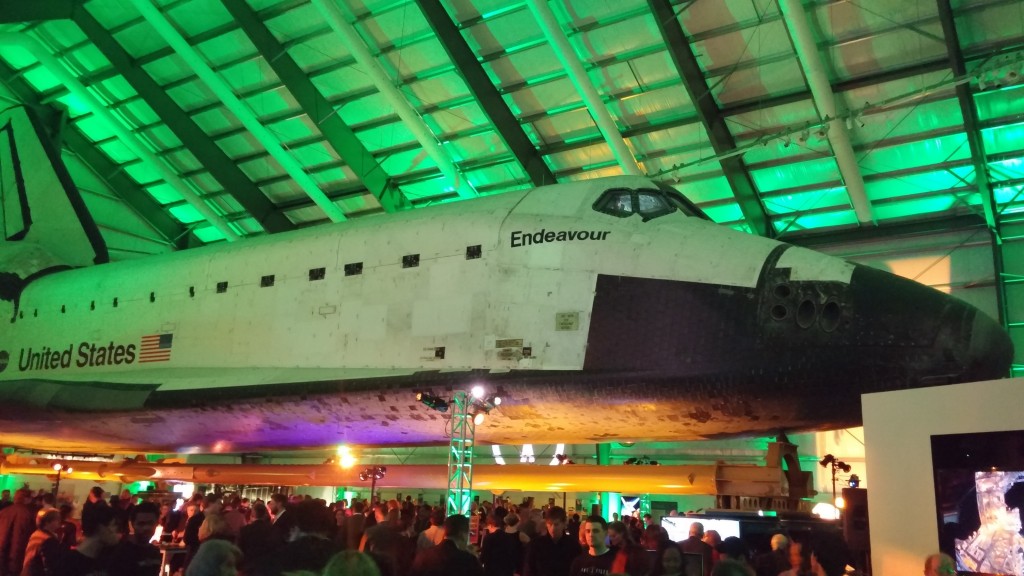 The after party was at the Science Center's Samuel Oschin Pavilion, a giant, temporary hanger for NASA's Endeavour Space Shuttle, the fifth and final shuttle built. The craft made one hell of a ceiling for the bar.
The Science Center is well worth a trip downtown. It's right next to the historic Los Angeles Memorial Coliseum, which, it was announced Tuesday, will soon be home to the NFL Rams. The Science Centre is also near the sprawling and well-groomed campus of the University of Southern California.