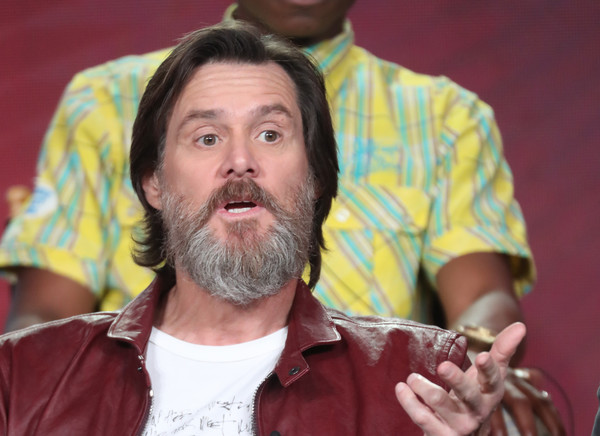 I'm Dying Up Here rings true as a study of the peculiar, sometimes cruel comedy club culture I grew up with. It's a bit like Vinyl, HBO's study of rock 'n' roll around the same early '70s era, only funnier. The Showtime series premiered Sunday in Canada on CraveTV.
Among the executive producers on the series is Jim Carrey, who joined the cast in promoting the series back in January in Pasadena during the TCA press tour.
With that bushy grey beard, the 55-year-old Newmarket, Ont., native looks more Duck Dynasty than Duck Factory these days. I caught up with him later that same day at The Ice House, a storied comedy club in Pasadena. Other comics from the series performed on stage that night. Carrey was there to add support, but said he had no burning desire to sharpen his stand-up comedy chops, indicating he was "in the process of shedding layers of persona."
Did I mention I used to appear on the same bill as Carrey when he was sharpening his skills back in the early '80s? Only about 47 times recently. It was at this club called Tickles in Barrie, Ont. I was one-half of a comedy team known as Bullock & Brioux. The front half.
Me and Pat Bullock taught Carrey everything he knows. I'm pretty sure we were the inspiration for at least one of his films: Dumb & Dumber.
Anyway, Carrey stuck with the comedy game and seems to have done all right. Read more about I'm Dying Up Here here at this feature I wrote for The Canadian Press.