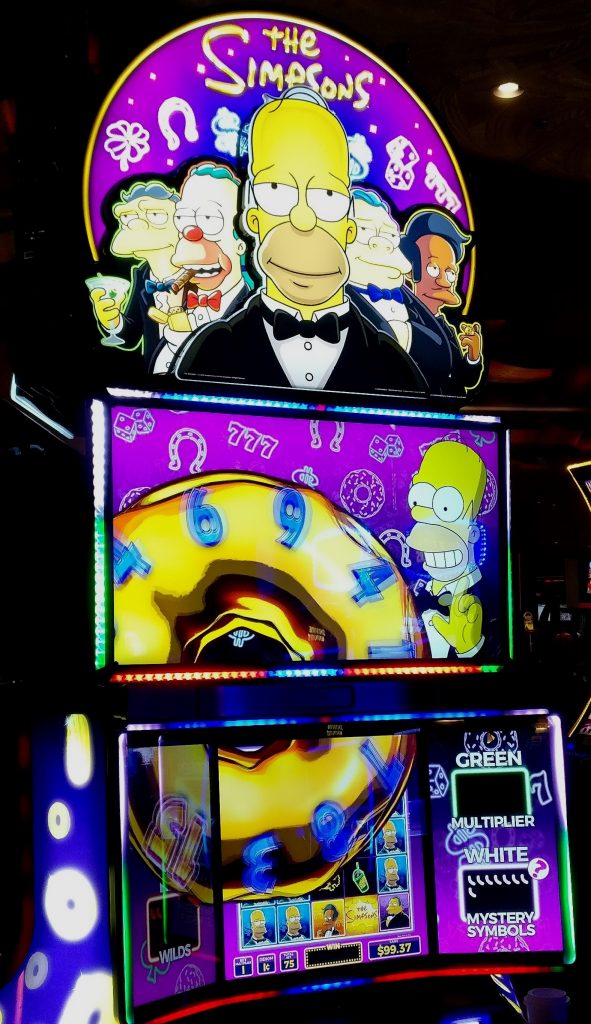 LAS VEGAS — Playing slots is a lot like watching television. Both require sitting on your ass and pushing buttons.
So it's no wonder TV show graphics are on many of the slot machines found in Las Vegas casinos. Even The Simpsons –noticeable by its absence in casino slots the last time I visited Vegas in 2013 — is now a brightly lit presence in various venues along the strip. Homer, Krusty, Moe and Apu are prominently displayed on large machines where donuts are turned into dollars.
I asked a Simpsons producer about gaming tie-ins a few years ago and was told the series had always turned down slot machine marketing. I guess everything eventually has its price in Vegas.