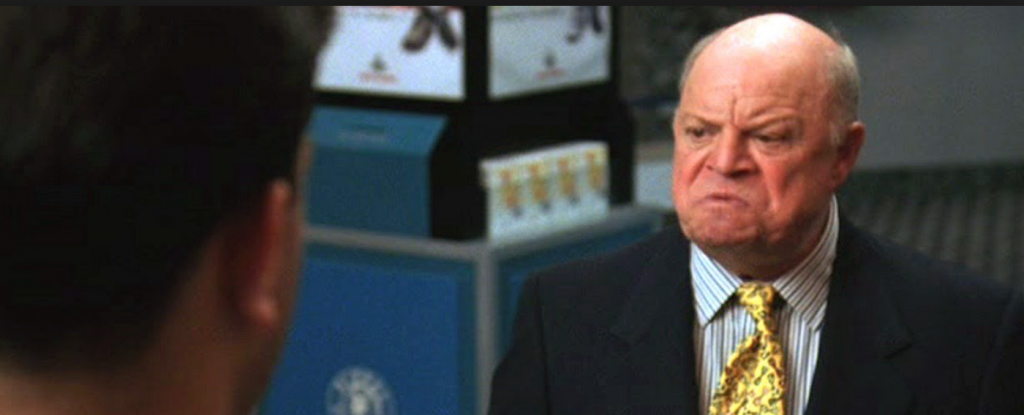 Please observe a minute of insults. Mr. Warmth is no more.
Don Rickles passed away Thursday at 90. He was the ultimate stand-up funnyman, heckling his audience for more than 60 years.
His shtick was so abrasive he never had his own hit series. No matter; he livened up plenty of other hits, with memorable appearances on The Twilight Zone, The Dick Van Dyke Show, The Munsters, Get Smart!, The Larry Sanders Show and Hot in Cleveland. His over 100 appearances on The Tonight Show starring Johnny Carson, entering to "La Macarena (The Bullfighter's Song)," was always worth staying up for.
He was usually the funniest act on the Dean Martin Celebrity Roasts of the '70s, skewering his fellow celebrities. "What's Bob Hope doing here?" he once cracked. "Is the war over?"
Letterman loved having him on in late night. In more recent years, he was showcased on Jimmy Kimmel Live.
Fellow comedians loved and admired him because he was fearless and flew without a net. "Make yourself at home Frank," he told Sinatra when the singer came to his show for the first time. "Hit somebody."
Everybody who encountered him has a Don Rickles story. Here's mine.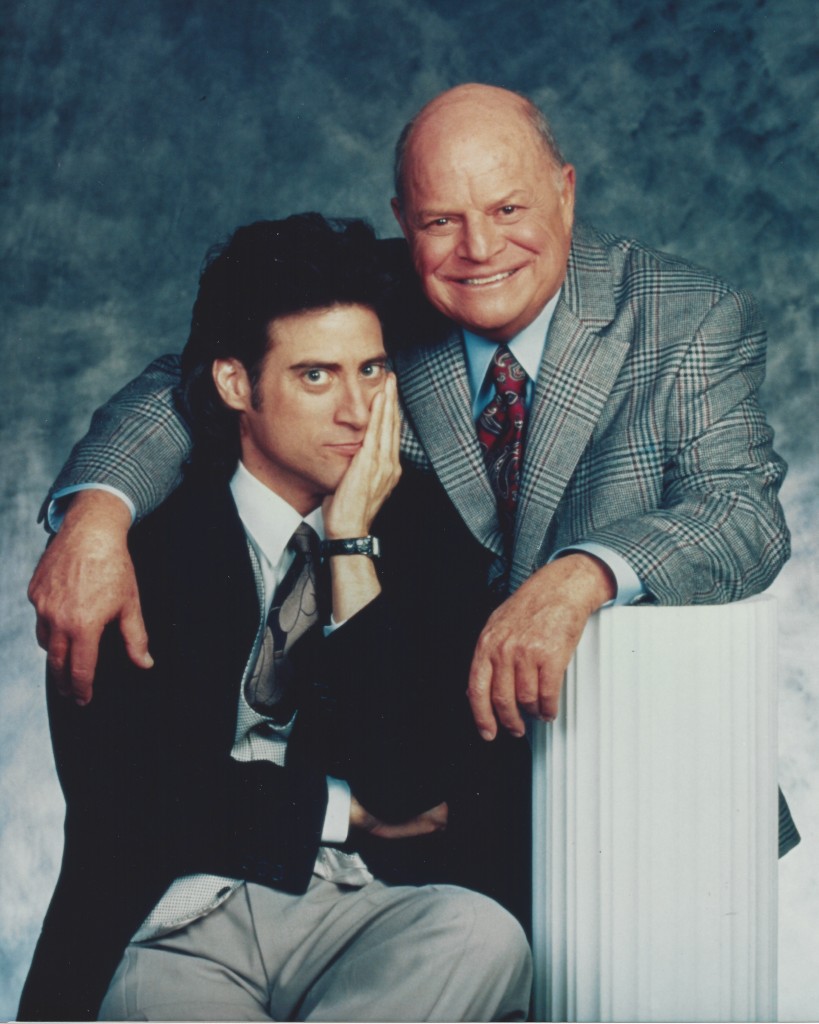 Back in 1993, the fledgling Fox network premiered a long-forgotten comedy called Daddy Dearest. Comedian Richard Lewis was the star, with Rickles and Renee Taylor playing his bickering parents.
Fox promoted the show by hosting an outdoor luncheon at the TCA hotel at the time, probably the Century Plaza in Los Angeles.
All the critics were seated at these large, circular tables, with one star or producers per table. I happened to get the chair right next to Taylor. We made small talk, and I asked her what it was like working with the great insult comedian.
"DAWN'S A PUSSY CAT!" Taylor brayed. As fans of The Nanny will recall, the Broadway actress was from The Bronx and had a New Yawk accent that could stop a taxi. We continued talking and I happened to mention I was from Canada. "It would be my dream," I said, really by way of just making conversation, "for Don Rickles to call me a hockey puck."
Back then, Rickles called everybody a hockey puck, or a dummy. It was a joke, but Taylor took me seriously.
She stood up and pretty much dragged me over to Rickle's table. The great comedian did not need to be bugged. He was in his glory, surrounded by the murderer's row of TV scribes. These were seasoned critics from New York, Chicago, Miami, Dallas, Boston and Los Angeles.
Before him stood this dummy from Canada.
"DAWN!" boomed Taylor, turning every head in the hotel. "This kid's from Canada! HIS DREAM IS FOR YOU TO CALL HIM A HOCKEY PUCK!!"
Rickles turned from those press cats and glared in my direction. You could hear the hairs on the back of my neck stand up.
Then loudly, and clearly, so everybody could hear back in Canada, he said two words I'll never forget:
"FUCK OFF!"
He then turned right back to his press pals. It was clear he spoke for all of them.
Taylor felt she had let me down, but, honestly, I could not have been more thrilled than if I'd just been elbowed in the head by Gordie Howe.