Christmas is one week from today–which gives me just six days until I start my Christmas shopping. If you're like me, you need help at this time of year. That's why I wrote the handy "Top 10 TV Christmas Gift" feature in today's Toronto Star. You can jump right to it here.
Six out of 10 suggestions are DVD box sets. This year was a banner year for TV fans who've waited patiently for their favourite cult series to finally break the home market. Batman, WKRP in Cincinnatti, The Wonder Years and Pee-wee's Playhouse box sets, all in one year? Yes, Virginia, there is a Santa Claus.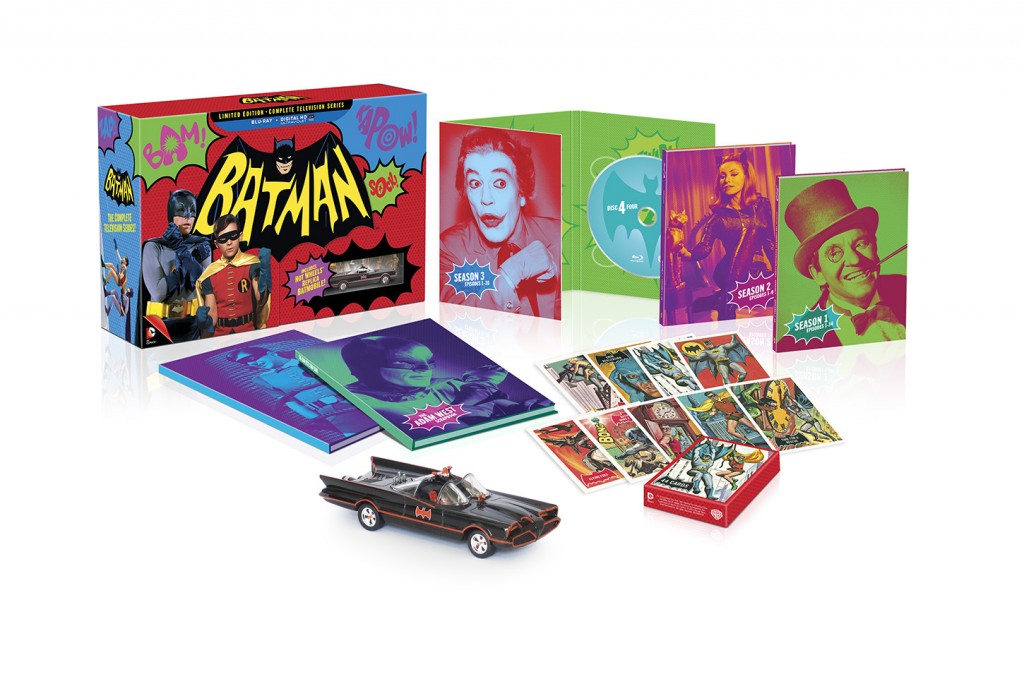 I've written about some of the choices on my list before, including the amazing Marx Brothers Television Collection from Shout! Factory. The Bilko box set is for TV fans who collect the best of the black and white era.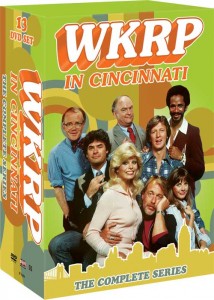 There are two books on the list: The Beatles and Me on Tour is written by Ivor Davis, one of the first reporters I ever met on the TCA press tour and someone who still occasionally makes that scene. Ivor brings his Cockney swagger to every session even though he's been an LA resident for over 50 years. I'd heard him talk occasionally about his Beatles adventure in 1964 but I'm sure glad he wrote it all down. Davis was the only daily news reporter to cover the Beatles start to finish on their first North American tour. That brought him to Vancouver, Toronto and Montreal, the three Canadian stops, plus another 30 U.S. cities.
Davis brings a unique insider perspective. Among his other duties was ghost writing a column for George Harrison during the tour, a chore that didn't always please the serious Beatle. Davis went into the assignment thinking these Northern lads would be a flash in the pan and his "show me" stance is refreshingly straightforward. Great reading if, like me, you've read just about every other book on The Beatles.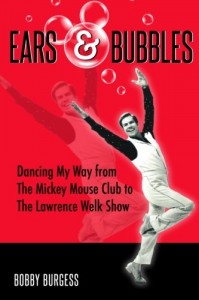 The other book is Ears & Bubbles: Dancing my Way from The Mickey Mouse Club to The Lawrence Welk Show. It's written by Bobby Burgess, a gentleman I got to know 20-plus years ago back when I was living in LA for TV Guide Canada. Burgess is one of those ageless stars who brightens rooms just by entering them. He's a living, breathing blast of Americana, an ambassador of fun and just as PC as you'd expect from a Disney/Welk grad. So don't expect any dirt in his book, just insights into what made Walt Disney and Lawrence Welk the entertainment icons they became.
Burgess still dances and in fact runs a dancing school and his entire family are in on that venture. He once counted Frank Zappa among his neighbours in the Hollywood Hills and now lives next door to a fella who was also–in the '90s–a Mousketeer: Justin Timberlake. That's so Bobby.
I needed two more items and found them on a site I knew would list all things cool: Rob Salem's Salem's Lot. Check out his "Geek Gift Guide" here. Rob pointed me towards a retro TV CD and a hockey sweater but there's tons of other goodies on Rob's site.