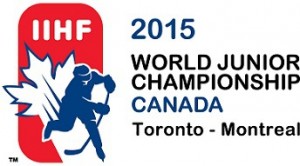 They may not have national NHL rights, but TSN still can lay claim to hockey bragging rights. The Bell-owned sports specialty network scored an astounding 5,885,000 overnight, estimated viewers with Monday night's Gold Medal World Junior Championship game between Canada and Russia.
It didn't hurt that what looked like a blowout turned into a nail biter. An estimated 5,032,000 stuck around to see that tiny cup trophy handed out on TSN's post game show. The championship game number is not quite a record–over 6.1 million Canadians watched the 2011 WJC final–but it's the highest tally since then and perhaps a more legit number. PPM's were still in the "ratings 'roids" stage back then.
Opposite the big game, everything else got bodychecked into the ice. The premiere of The Bachelor drew 326,000 on OMNI stations in Ontario, BC and Alberta.
No other game in the tournament cracked the three million mark in the overnights. Last Friday's semi-final vs. Bronze medal winners Slovakia drew an estimated 2,976,000. The New Year's Eve tilt vs. the USA did 2,881,000. Canada scored 2,235,000 viewers on Dec. 29 vs. Finland, 2,072,000 on the 27th vs Germany and 2,478,000 vs Slovakia on Boxing Day.
Nothing else comes close, sports wise, over the holidays. TSN's Rose Bowl coverage drew 702,000 New Year's Day, with the Sugar Bowl adding another 534,000.