Sure, there's a hockey game on, but for some folks, the big news Sunday night is the fifth season North American premiere of Downton Abbey (9 p.m. on PBS).
Now, this isn't so much a spoiler alert as a spoilsport alert: I'm not that much interested in Downton Abbey. I'm actually more interested, still, in Abby Dalton. Remember Abby Dalton from Match Game and Hollywood Squares? Hard to believe she's 79 now and would fit right in with Maggie Smith and the Abbey dowagers.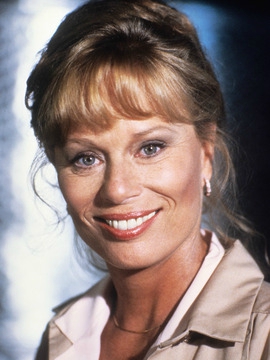 Nevertheless, Janet Davison at CBC News called me up the other day to ask why historical dramas such as Downton Abbey are all the rage. I babbled on about how viewers just seem in the mood to be taken to another place and time. So many popular shows these days–Outlander, Game of Thrones, Vikings, Murdoch Mysteries, Strange Empire and even Mad Men–allow viewers to travel back in time. There's something intriguing about a world without iPhones or the Internet. There's a longing, I think, for the days when "face" and "book" were two separate words. Why settle for Instagram when you can enjoy Smith's uber grannie? You can read the entire article here.
As for Season 5 of Downton Abbey, it amazes me that PBS gets away with delaying their season of this import four months or so after it premieres in The U.K. I guess not everybody is ripping everything off the Internet.
I've scanned through the first few episodes and can tell you there's a fire at the estate and Lady Mary (still. as colleague Alan Pergament called her, "cold as a Buffalo winter") gets her hair cut and there are several new characters. Unfortunately, there is no sign at all of Abby Dalton.