It always happens. You come down to LA for the TCA press tour and big TV news breaks back home.
Word that Corus had pulled off a $2.65-billion acquisition of Shaw Media in cash and stock reached the floor of the TCA's Langham hotel Wednesday morning.
Now, the little I know about ownership at Corus and Shaw is that Alberta's Shaw family already had a controlling interest in both. I'm sure Wednesday's announcement is not as simple as money going from one pocket to the next. What is clear is that what has been created is a bigger company, more on the scale of Bell. Shaw and Corus combined generated close to CAN$2 billion in revenues in 2015.
Shaw currently owns the broadcast network Global as well as several specialty stations.

On the network side, Shaw has seemed to me to be in a holding pattern. Twelve-to 15-year-old shows such as Survivor and NCIS were still far and away their top performers. Global has not drafted well in recent years, with Supergirl the one bright spot this fall. At their upfront last June, the three shows they showcased by bringing talent north all seemed snake bit. The Toronto-lensed Heroes Reborn, which NBC announced Wednesday was not coming back, might as well have been called Heroes Stillborn. Another series about a lady surgeon was yanked off the fall sked a day after Global's upfront when NBC learned the star was pregnant. Jane Lynch's much-delayed new CBS sitcom, Angel from Hell, is, as the LA Times says, beyond salvation. Minority Report was also an early dud.
Numeris' most recent Top-30 list of Canadian English programs, looking at the week of Dec. 28, 2015 – Jan. 3, 2016 (admittedly an odd week), included only five Global shows, including the decades-old daytimer The Young and the Restless.
Global, to be frank, seemed outplayed recently at the Hollywood screenings.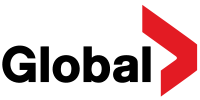 In the run up to pick 'n' pay, Shaw also failed to make content deals with the sexier U.S, cable providers. Bell's alliances with HBO and Showtime gives them buzz-worthy shows they can sell for years. Rogers has a similar vault full of goodies from critic's darling FX.
Another big challenge is on the Canadian content front. Rookie Blue is out of production and the recent Andrea Martin comedy was audience repellent. New originals are in the works, including The Code and Houdini and Doyle. Still, new owner Corus will need a programmer with vision and touch to play catch up in a content game that is getting more competitive by the minute.
Where Shaw has plenty of winners on the content front is in specialty. Channels such as History, Showcase and Food are strong brands stocked with proven winners such as Vikings and Chopped Canada. As Canada heads into a pick 'n' pay TV landscape, these are blue chip specialty brands consumers are likely to select a la carte.