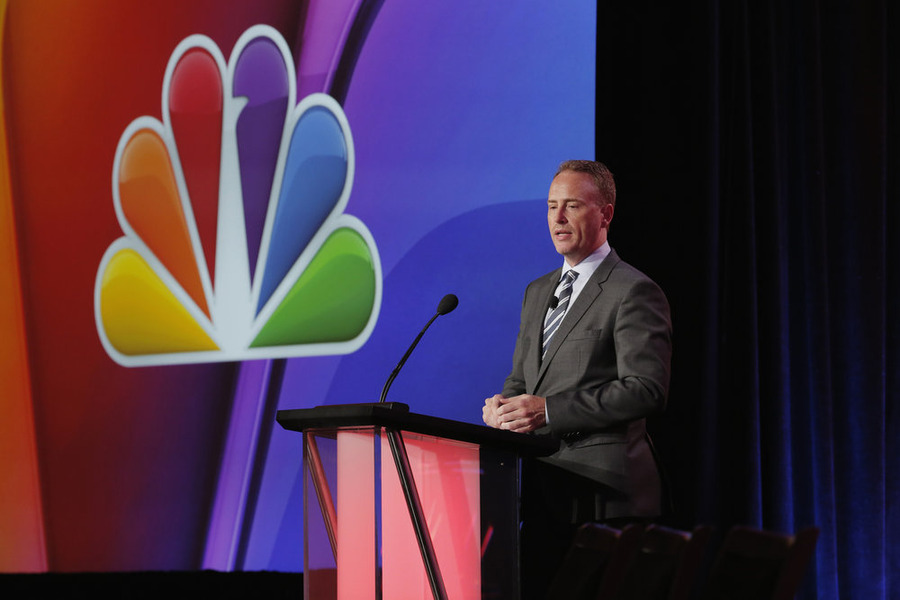 PASADENA, Calif.–Donald Trump's not here at the winter TCA press tour but he's certainly a hot topic.
The Republican presidential candidate kept coming up at NBC's executive session Wednesday morning. Entertainment chairman Robert Greenblatt had plenty to crow about: Blindspot is the No. 1 new series, The Wiz was up 42% over Peter Pan (Hairspray will be their next live musical next December), Fallon and Meyers (renewed for five more years) are killing it in late night.
NBC execs, however, seems prickly and defensive on the subject of Trump. Why was he invited to host SNL after the network publicly distanced themselves from him after derogitory comments about minorities?
Greenblatt was offering an explanation when programmer Paul Telegdy took over the question. Why shouldn't the network be able to put such a public newsmaker on their network? Why can't they cover somebody so central to the entertainment scene?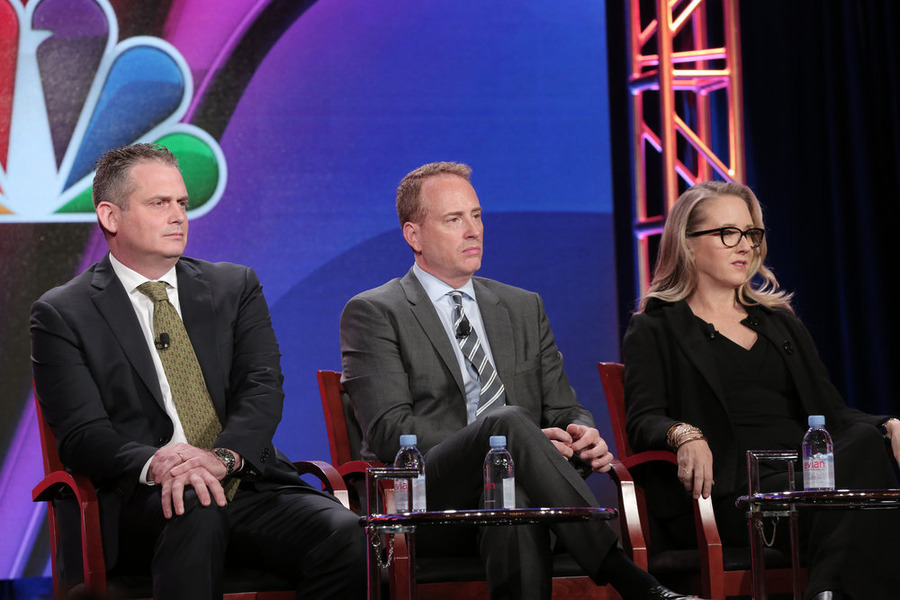 Telegdy stepped back slightly in the after scrum, acknowledging he knew where the room was going, but took sharp exception to my suggestion that Bill Cosby is newsy and entertaining, too, yet you won't see him anywhere on NBC again.
"Are you suggesting Mr. Trump has engaged in criminal activities?" said Telegdy. Not the point.
When Greenblatt announced NBC was so happy with Seth Meyers' Late Night numbers they were renewing his series another five years, somebody asked if that was some sort of insurance policy against "injury prone" Jimmy Fallon. Greenblatt sniped back that Fallon will be in his job longer than the reporter would be in his. Whoa.
Strange all this edge when NBC is exceeding expectations and on such a roll. Greenblatt is in the business of selling commercials and NBC has hot shows to sell, especially now that the TV ad market has started to come back.
NBC also announced an all-star salute to the great sitcom director James Burrows, with all six Friends cast members expected to take part–although maybe not all in the same shot. Greenblatt said there'd be a second summer season of Aquarius, confirmed Toronto-lensed Heroes Stillborn was toast and said the relaunch of Apprentice with Schwarzenegger could happen as early as the spring. "I'll be baack–TO FIRE YOU!!"