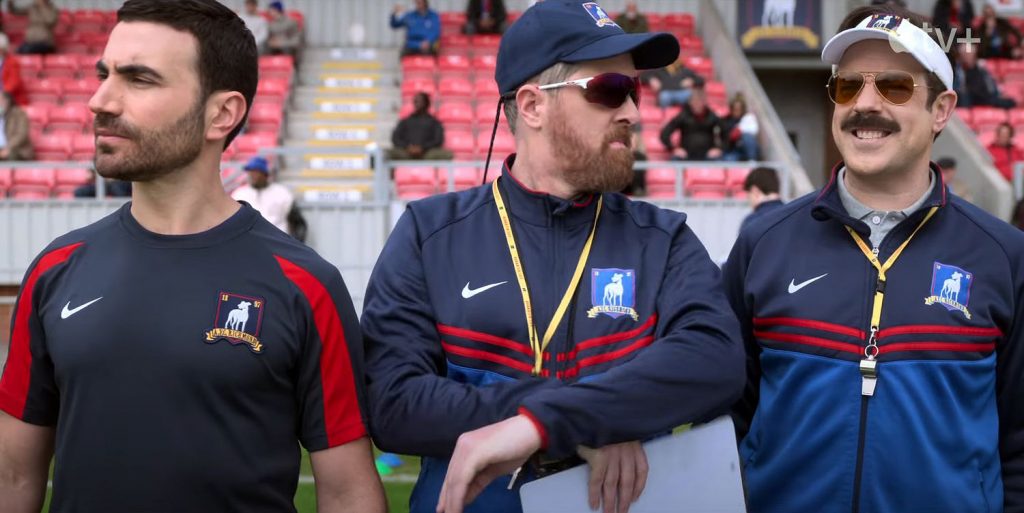 Yes, Ted Lasso and the gang are finally back with the third and final season of the AppleTV+ favourite. There are a couple of new Canadian network scripted originals, too. As always, please check back often. These calendar pages are updated all throughout each month as more listings information becomes available. UPDATED: March 27
WED/MARCH 1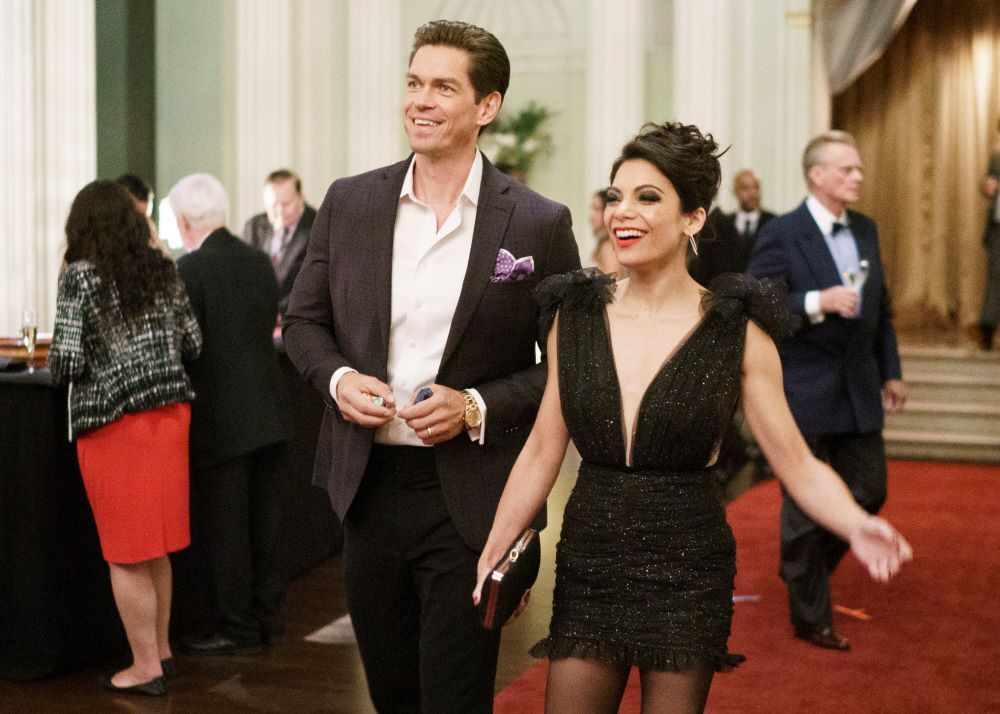 True Lies (CBS; CTV). Based on the 1994 film starring Jamie Lee Curtis (and her black mini dress) and Arnold Schwarzenegger. This TV version casts Steve Howey and Ginger Gonzaga as husband-and-wife spies. Could they not at least have brought back Tom Arnold?
Wreck (Hulu). Oscar Kennedy stars as a teen who takes a job aboard a cruise ship as a way of investigating his sister's disappearance. This UK slasher-comedy has already been renewed for a second season.
Returning: Mandalorian (Season 3, Disney+); Survivor (CBS, Global).
THURS/MARCH 2
God Loves Me (HBO Max). Standup comedy special featuring Marlon Wayans ("White Chicks").
FRI/MARCH 3
Daisy Jones and the Six (Prime Video). Riley Keough stars as Daisy Jones, a Fleetwood Mac-style rock singer from a fictional '70s band set in LA's Laurel Canyon neighbourhood over multiple decades. Suki Waterhouse, Sam Claflin, Timothy Olyphant, Will Harrison, Sebastian Chacon, and Josh Whitehouse also star. Features plenty of new music performed by the cast.
SAT/MARCH 4
Chris Rock: Selective Outrage (Netflix). A year after the slap heard round the world, Chris Rock is back with a new, live, stand-up comedy special. The pre-show is hosted by Ronny Chieng. The after show is hosted by Rock's old SNL pals Dana Carvey and David Spade.
28th Annual Independent Spirit Awards (YouTube; Hollywood Suite). Hosted by Hasan Minhaj; acting categories now gender neutral.
SUN/MARCH 5
Renovation Resort (HGTV). Builder show buddies Scott McGillivray and Bryan Baeumler team up on restoring a scenic lakeside resort that has seen better days. No hammering for these two, however. They've concocted a reality show where four contractors as well as designer duos compete to see who can build the best rental cabins on the property. What a scam! The best builder pockets $100Grand. The rental income McGillivray will reap for decades? Priceless!
MON/MARCH 6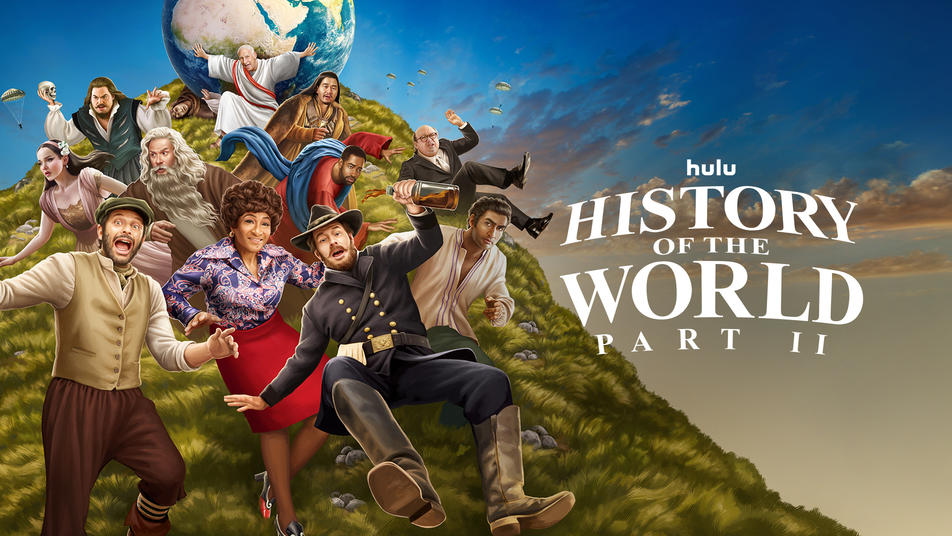 History of the World Part II (Hulu; Disney+). This eight-episode series is spun off from Mel Brooks' 1981 movie. Brooks is back at 96 as a writer and star and he's joined by a who's who of contemporary comedians in support. They include Nick Kroll, Wanda Sykes, and Ike Barinholtz, all also in on the writing, plus Seth Rogen, Kumail Nanjiani, Sarah Silverman, Sam Richardson, Jason Mantzoukas, Lauren Lapkus, Zazie Beetz, Ken Marino, Joe Lo Truglio, Danny DeVito, D'Arcy Carden, Pamela Adlon, Jake Johnson, Richard Kind, Josh Gad, Rob Corddry, J.B. Smoove, David Wain, Poppy Liu, Taika Waititi, and Johnny Knoxville. Two new episodes stream for four days in a row. Prepare to be stupid!
Perry Mason (HBO; Crave). Matthew Rhys is back, after a three-year COVID delay, at the fedora-wearing attorney. He's joined by Juliet Rylance (as Della Street), Chris Chalk (as the cop Paul Drake). Justin Kirk, Katherine Waterston, Hope Davis, Sean Astin, Paul Raci, and Wallace Langham are among the regulars. The new showrunners are Jack Amiel and Michael Begler from The Knick.
Rain Dogs (HBO; Crave). Set in London, this BBC-HBO co-production stars Daisy May Cooper as a single, working-class mother to 10-year-old Iris.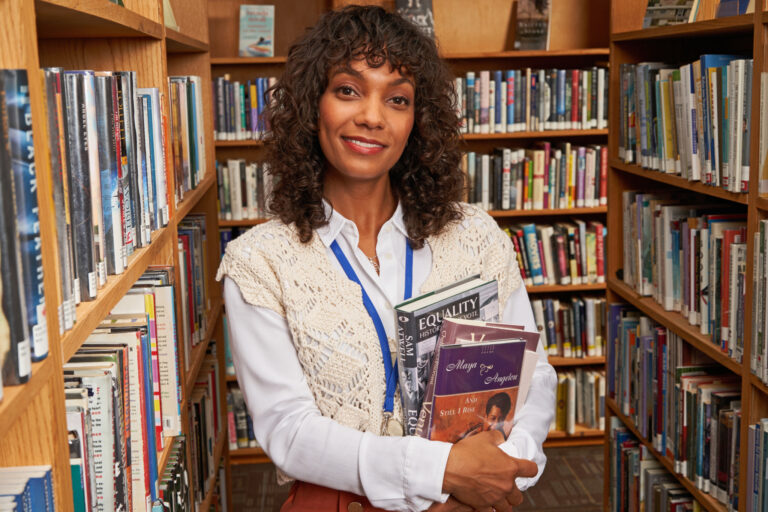 Shelved (CTV). Shelved is what a lot of Canadian originals eventually get called. This one, however, got produced. Lyndie Greenwood plays Wendy, the head of a perpetually underfunded Toronto public library. Dakota Ray Herbert plays junior librarian "Jaq"; Chris Sandiford plays librarian Howard and Paul Braunstein plays senior librarian Bryce. Stealing scenes as usual is Robin Duke as library squatter "Unhoused Wendy" Brown.
Who The Bleep is That? (FOX). Comedian Jeff Dye hosts this game show from the producers of TMZ where contestants have to identify famous people from fuzzy photos where the sharper likenesses are slowly revealed. Grand prize at end of each round is $5K. Being tested on this day in 12 major cities, including New York, LA, Chicago, Dallas and Detroit.
Returning: The Voice (NBC)
TUES/MARCH 7
WED/MARCH 8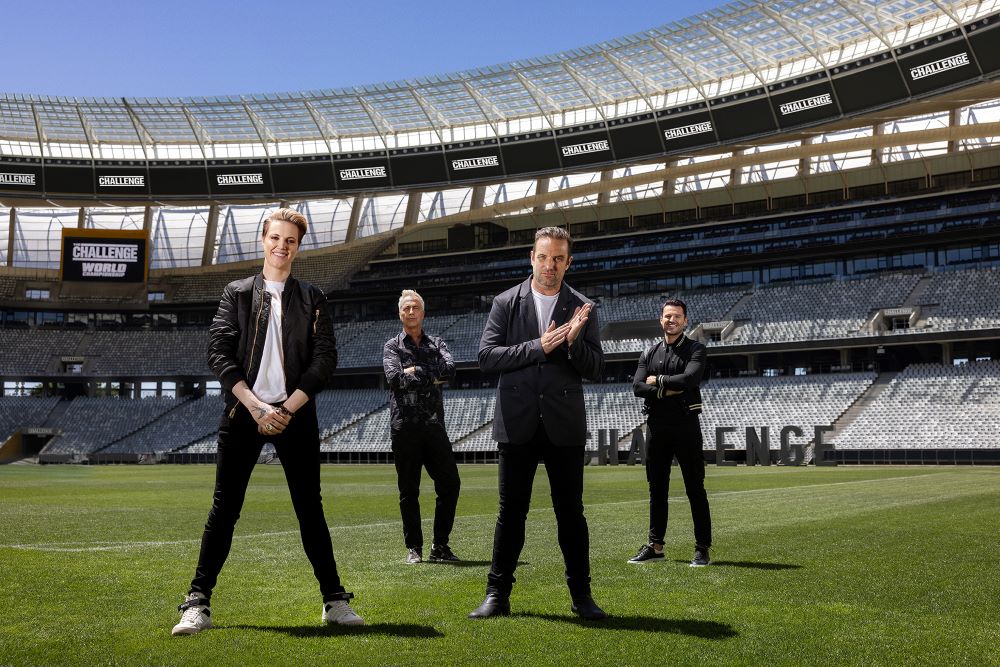 The Challenge: World Championship (Paramount+). This first-ever world tournament will see MVP's from past "Challenge" shows (USA; Australia; Argentina; U.K.) paired with series "legends." They will then compete in two person teams for global domination. Together they will work towards the most difficult challenge of them all: the brutal finale worth $500,000.
Farmer Wants a Wife (Fox). Originally as Brit dating show, this series gets rebooted for a second time in the U.S. The chores! The stores!
THURS/MARCH 9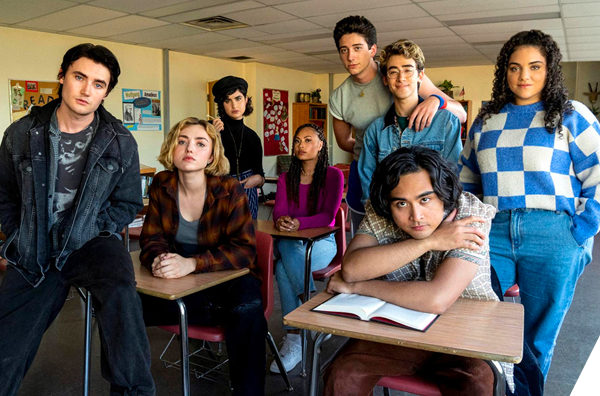 School Spirits (Paramount+). This Young Adult mystery series focuses on a teen who sets out to find her killer from the afterlife. Talk about ghosting! Peyton List, Kristian Flores and Milo Manheim star.
Returning: Top Chef (Bravo). Sixteen of the best contestants from the past return in this special all-star, international edition.
FRI/MARCH 10
Luther: The Fallen Sun (Netflix). Idris Elba is back in this movie spin-off from the British crime drama which ran for five seasons. Dermot Crowley, Cynthia Erivo and Andy Serkis also star.
The New York Times Presents: Sin Eater: The Crimes of Anthony Pellicano (FX and Hulu). Infamous Hollywood PI/wiretaper Anthony Pellicano is profiled in this two-part documentary.
SAT/MARCH 11
SUN/MARCH 12
95th Academy Awards (ABC; CTV). Jimmy Kimmel returns for a third time as host, so he's now two up on Letterman.
TUES/MARCH 14
Gotham Knights (The CW). Set in Gotham following the murder of (gasp) Bruce Wayne. In its hour of need, the world turns to Wayne's adopted son Turner Hayes (Oscar Morgan) and a gang of brooding, punk-ass kids. Holy sperm donor, Batman! The Caped Crusader has a son?
Returning: Superman and Lois (The CW). Back for a 3rd season.
WED/MARCH 15
Ted Lasso (AppleTV+). No need to ever fear the Ides of March again with the return of this acclaimed series. The third and final season finds Ted (Jason Sudeikis) and Coach Beard (Brendan Hunt) leading Richmond into battle against their former assistant and now rival Nate (Nick Mohammad), coach of West Ham United. With Hannah Waddingham, Bret Goldstein, Juno Temple and Jeremy Swift.
FRI/MARCH 17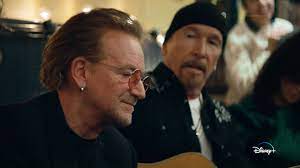 Bono & The Edge: A Sort of Homecoming, With Dave Letterman (Disney+). Fresh off his trip to Ukraine, Letterman travels to Dublin to hang with the U2 twosome.
Boston Stranger (Hulu). Based more on a true story than the Truman Capote book or Tony Curtis movie, this stars Keira Knightley and Carrie Coon as two journalists covering the strangler in the '60s.
Agent Elvis (Netflix). This adult animated comedy starts with the fact that Richard Nixon once gave White House visitor Elvis Presley a government agent badge and spins it into a What If with the King moonlighting for The Feds. Matthew McConaughey speaks for Elvis with Johnny Knoxville, Kaitlin Olson, Tom Kenny, Don Cheadle, and Niecy Nash among the regulars. LIsten for guest voices Ed Helms, Chris Elliot, Fred Armisen, Ego Nwodim, Simon Pegg, Christina Hendricks, Jason Mantzoukas, Craig Robinson, Kieran Culkin, and Priscilla Presley as, yes, herself.
Swarm (Prime Video). Donald Glover's new series post-Atlanta is a psychological thriller starring Dominique Fishback as a young woman whose obsession with a pop star takes a deadly turn.
SUN/MARCH 19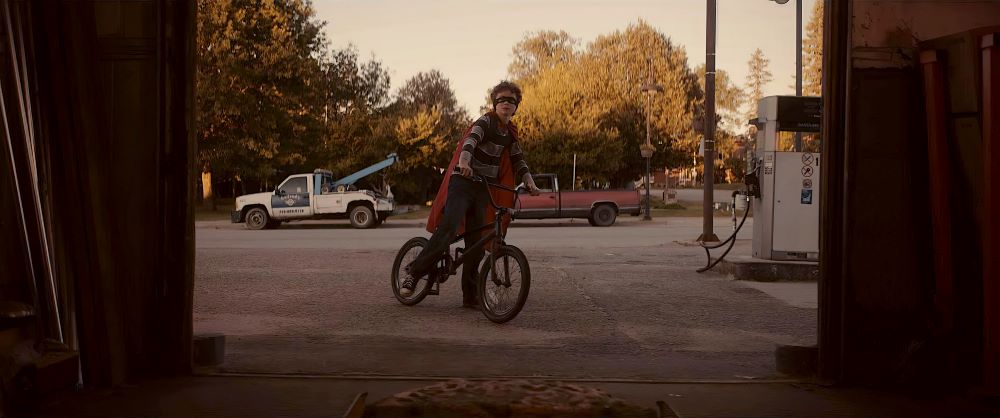 Essex County (CBC). This limited run psychological drama follows two families growing lonelier by the minute in an otherwise picturesque and value-added rural community. It's a Canadian drama, so look for plenty of loss, betrayal, and trauma. Molly Parker, Brian J. Smith, Stephen McHattie, Finlay Wojtak-Hissong (above on the bike), and Kevin Durand lead the cast. Executive produced by Jeff Lemire, Eilis Kirwan, Christina Piovesan, and Andrew Cividino.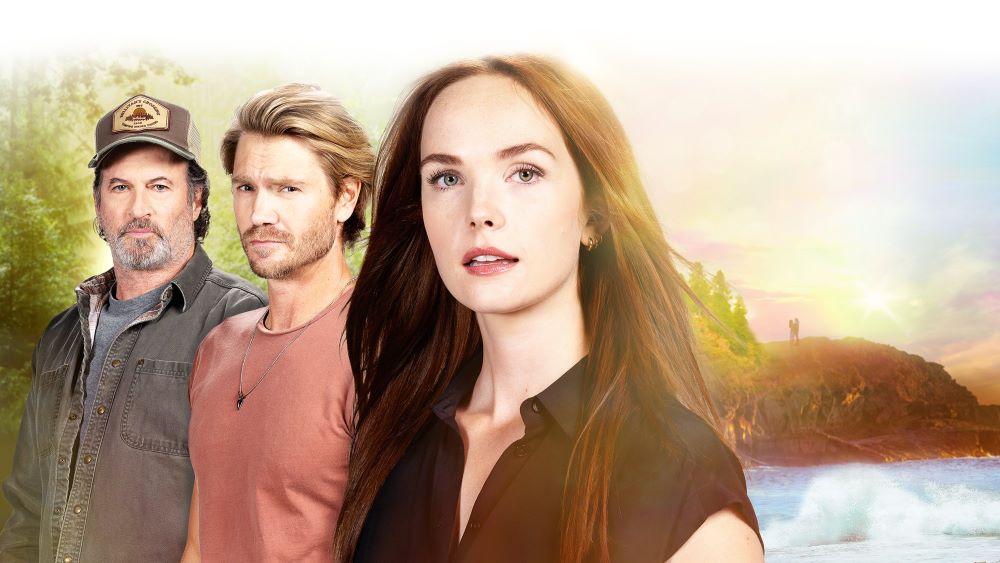 Sullivan's Crossing (CTV). Maggie Sullivan (Morgan Kohan) is a Boston neurosurgeon who leaves her big-money job in America to move back to her family's campground in Nova Scotia. Does she need her head examined? No, she's in some sort of legal trouble, see? Her estranged father, Sully Sullivan (Scott Patterson, now wearing his baseball cap forward) re-enters her life, as does a handsome and mysterious newcomer, Cal (Chad Michael Murray). Before you can say, "rom-com-a-palooza," complications ensue. Tom Jackson, Andrea Menard, Lindura, Amalia Williamson and two from Republic of Doyle, Allan Hawco and Lynda Boyd, round out the cast. Based on Robyn Carr's bestsellers. Ten episodes.
Lucky Hank (AMC). Fresh off Better Call Saul, Bob Odenkirk returns as a college prof undergoing a mid-life crisis at a fictional school in Philadelphia. Mireille Enos, Kyle MacLachlan, Oscar Nunez and Chris Diamantopoulos also star with Peter Farrelly direction. Eight episodes.
WED/MARCH 22
Digman! (Comedy Central). Andy Samberg voices the main character, Rip Digman, in this animated Indiana Jones spoof. Melissa Fumero, Tim Meadows, Tim Robinson and Dale Soules also lend voice, with many guest stars including Daniel Radcliffe, Maya Rudolph, Jane Lynch and Paul Rust.
Waco: American Apocalypse (Netflix). This three episode docuseries includes never-before-seen footage from the 1993 standoff between the Feds and a heavily armed religious group.
THURS/MARCH 23
The Night Agent (Netflix). This 10-episode drama from The Shield producer Shawn Ryan looks at a minor FBI agent (Gabriel Basso) who winds up in the thick of a conspiracy involving the White House.
FRI/MARCH 24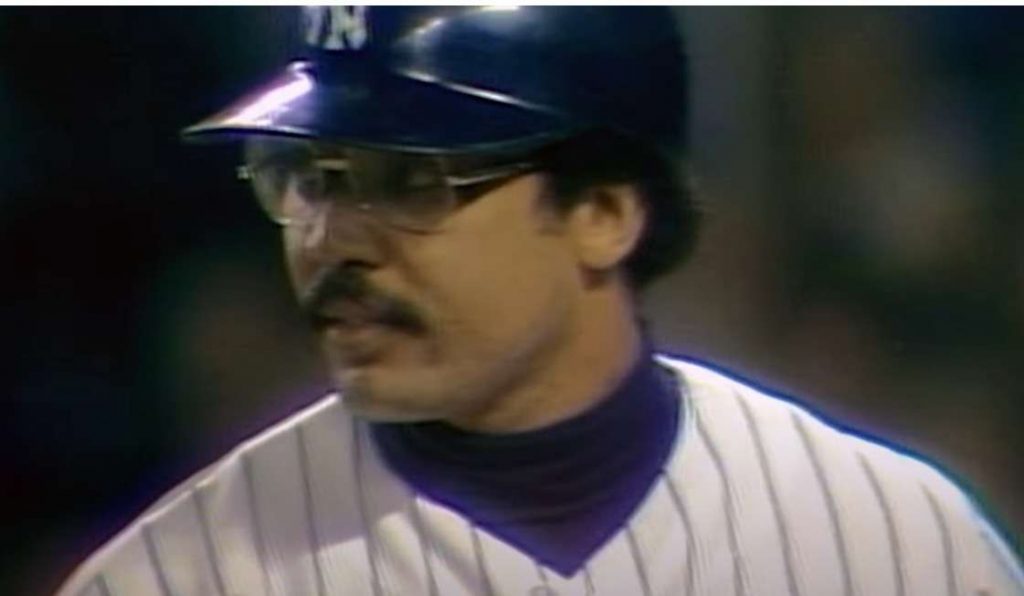 Reggie (Prime Video). This sports documentary looks at the life and career of "Mr. October," Reggie Jackson. The Yankee, Oakland A's and California Angels slugger was part of five World Series titles and was often embroiled in controversy both on- and off-the field. Here he tells his own side of the story.
Up Here (Hulu; Disney+). This Crazy Ex-girlfriend-like musical rom-com is set in New York City in the late '90s and follows the lives of two people (Mae Whitman and Carlos Valdes) trying to work things out while coping with all their inner voices. The eight episode series features original music throughout, from the songwriters behind The Book of Mormon.
SUN/MARCH 26
Great Expectations (Hulu; Disney+). This six-part adaptation of the Charles Dickens classic stars Olivia Coleman as Miss Havisham and Fionn Whitehead as the orphan Pip. Matt Berry, Hayley Squires, Ashley Thomas, and Owen McDonnell also star. A FX-BBC co-production.
24th Mark Twain Prize for American Humor (CNN). Adam Sandler is honoured at the ceremony which took place at the Kennedy Centre. Look for Sandler pals Chris Rock, Judd Apatow, Jennifer Aniston, Dana Carvey, David Spade, Ben Stiller and Conan O'Brien to all be in on the salute.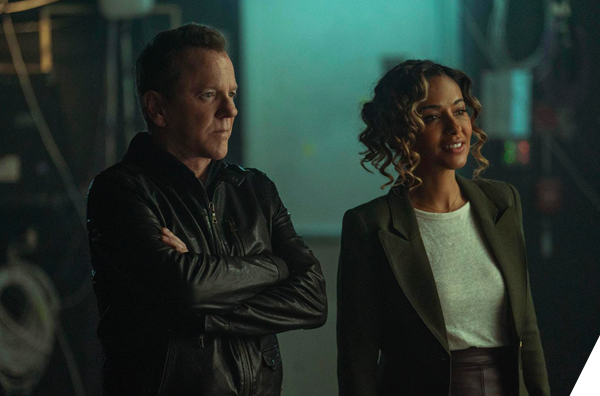 Rabbit Hole (Paramount+). Kiefer Sutherland is on the lam again as a secretive corporate espionage agent who gets framed for killing a government official. Also stars Charles Dance, Meta Golding, Enid Graham, Rob Yang, Jason Butler Harner, and Walt Klink. Eight episodes.
Returning: Succession (HBO; Crave); Yellowjackets (Showtime; Crave).
MON/MARCH 27
The Young & The Restless 50th Anniversary Celebration (CBS; Global). All hail Victor Newman (Eric Braeden) and Nikki (Melody Scott-Thomas).
TUES/MARCH 28
Returning: Staged (Britbox). This David Tennant and Michael Sheen comedy jumps from Hulu to Britbox for Season 3.
WED/MARCH 29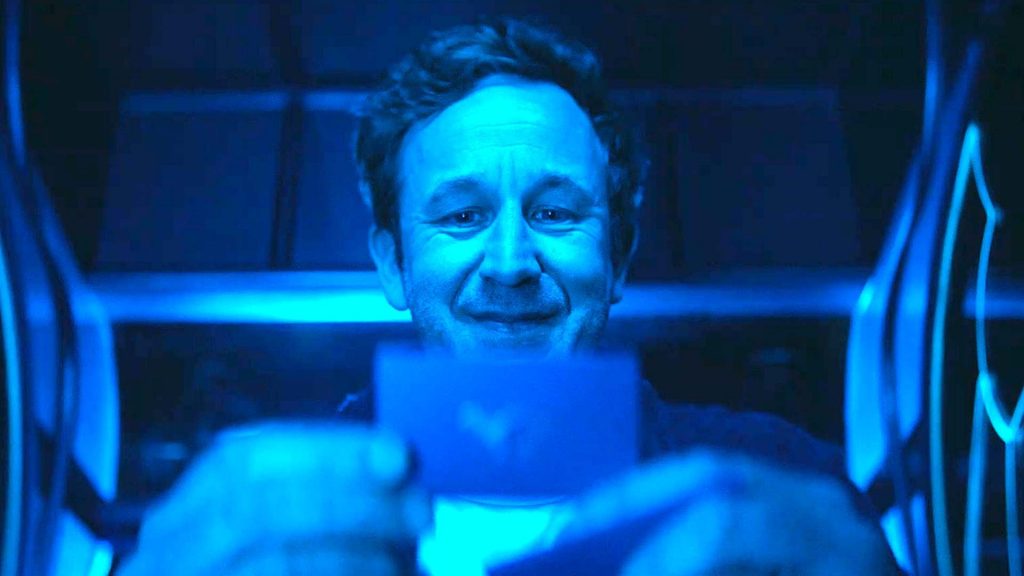 The Big Door Prize (AppleTV+). Chris O'Dowd stars in this comedy set in a small rural town where, for a few quarters, a mysterious vending machine inside a general store predicts the destiny of all who insert the coins. Gabrielle Dennis, Damon Gupton, and Josh Segarra are also regulars. Ten episodes, with three dropping this first Wednesday. From Schitt's Creek producer David West Read.
Wellmania (Netflix). This raunchy dramedy stars Aussie actor-comedian Celeste Barber as a successful food writer who, during a health crisis, is forced to re-think her hard-partying ways,
THURS/MARCH 30
Unstable (Netflix). Rob Lowe drags his own real life son John Owen Lowe before the cameras in this eight-episode comedy. Dan plays an eccentric, Elon-Musk-like biotech leader and Junior plays his long-suffering son.
FRI/MARCH 31
Murder Mystery 2 (Netflix). As hyped during CNN's recent Mark Twain Prize salute, this movie is a sequel to the 2019 movie, again starring Adam Sandler and Jennifer Aniston.
The Power (Prime Video). Ye gads! Teenage girls everywhere suddenly gain the power to electrocute anybody at will! Stars Toni Collette, Auli'i Cravalho, Josh Charles, Eddie Marsan, and John Leguizamo. This ten episode sci-Fi drama is written and directed by women and is based on Naomi Alderman's award-winning bestseller.