The first day of April is always a special day in television listings. Some examples below. Remember, this calendar page is undated all month long, so please check back regularly. UPDATED April 20.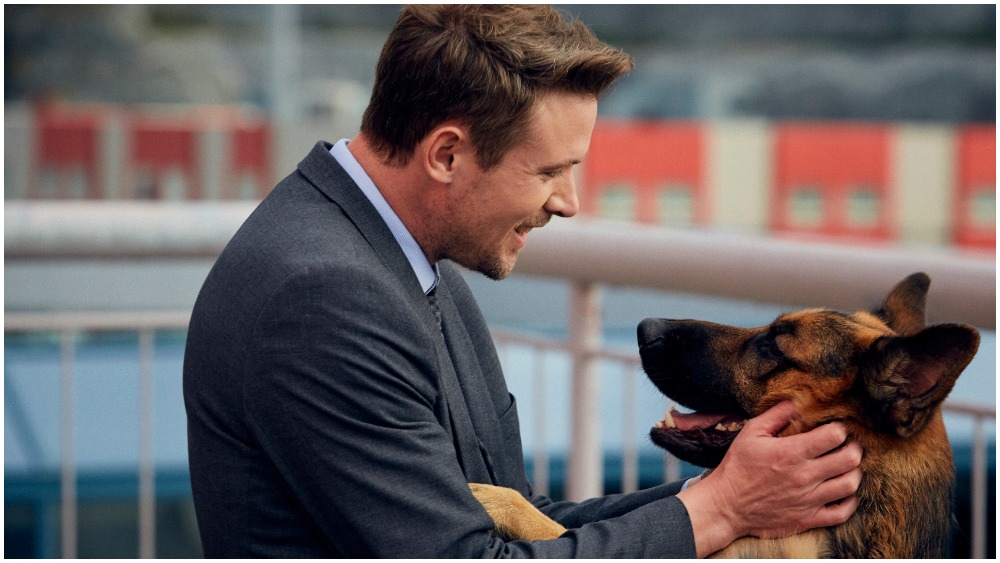 SAT/APRIL 1
Hudson and Wrecks (Citytv). In order to keep his body shop business booming, a former police detective uses his pet German shepherd to chase cars until they crash.
Run the Burbs into the Ground (CBC). Against all logic, a public broadcaster decides to re-order a lightly-viewed series for a third season.
Shelved (CTV). To save money, Bell Media ditches its entire schedule, replacing everything with 24 hours of reruns of The Big Bang Theory.
Pretty Hard Cases of Scotch (CBC). The kick-ass broads hit the booze after their show is cancelled.
Family Loblaw (Global). A father-daughter legal team takes on a class action suit against a grocery chain making record profits during a pandemic. The series becomes a hit when Private Eyes are brought in.
Not Workin' Moms (CBC). After her series is cancelled after seven seasons, Catherine Reitman comes up with a spinoff about four women who are fired after behaving the way they did on the first series.
Children Ruin Everything (CTV). April fools — this is true!
TUES/APRIL 2
War Sailor (Netflix). In this drama set during WWII from Norway, two sailors on a Norwegian merchant ship face brutal conditions as they fight to survive a conflict they were never asked to join.
MON/APRIL 3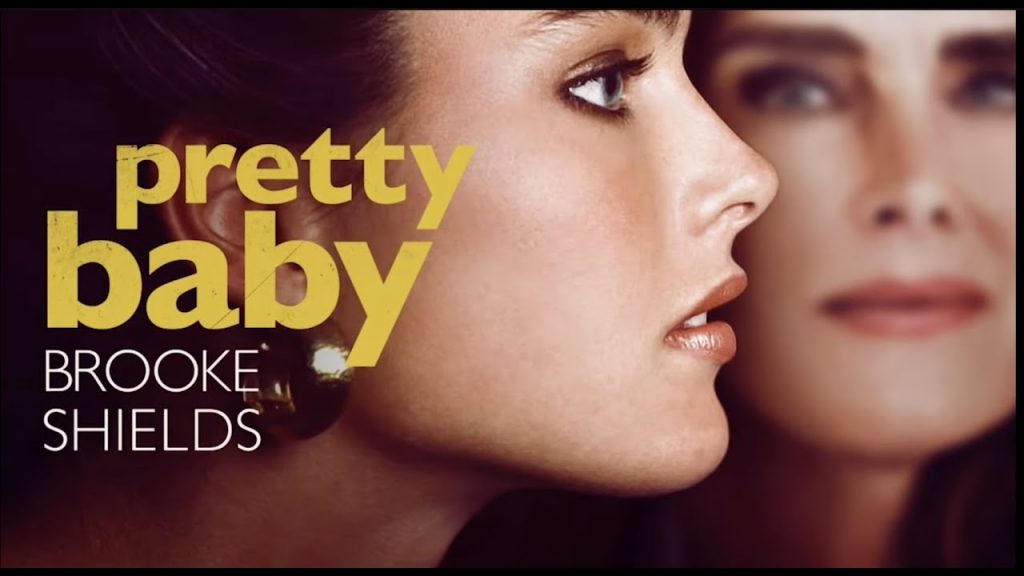 Pretty Baby: Brooke Shields (Hulu; Disney+). A two-part profile of Shields, which looks at her start as sexualized child blue jeans model-turned actress and takes things up to present day. A chilling story of surviving being the face of a whole era of child sexualization.
TUES/APRIL 4
My Name is Mo'Nique (Netflix). The comedian tried to sue Netflix after he last comedy special, so guess they patched things up.
Mo'Nique delivers a career defining, powerhouse stand-up performance in her unprecedented return to the stage. Filled with laugh till you cry stories as well as soul baring emotion, Mo'Nique promises that by the end of the show you will understand why she is the way she is
Redefined: J.R. Smith (Prime Video). The two-time NBC champion-turned-golfer goes back to school at North Carolina A&T. A four-part series from LeBron James and Maverick Carter.
WED/APRIL 5
Returning: Schmigadoon! (Prime Video). Season 2 of the musical spoof series changes locations to Schmigcago. Keegan-Michael Key, Cecily Strong, Kristin Chenoweth, Alan Cumming, Jane Krakowski, and Martin Short return.
THURS/APRIL 6
Grease: Rise of the Pink Ladies (Paramount+). Set way back in 1954 — four years before the original "Grease" movie — this new series focuses on four fed-up female outcasts who are raising hell at Rydell High. Grease goes Glee as these student rebels break into song every week. Marisa Davila, Cheyenne Isabel Wells, Ari Notartomaso and Tricia Fukuhara star.
Jeremy Renner: The Diane Sawyer Interview (ABC). The action star — currently seen in Paramount+'s Mayor of Kingstown — was crushed under seven tons of snow plow as he attempted to come to the aide of his nephew. He broke ribs, legs, knees, eye sockets and punctured his liver. He's still able to sit up and talk to Sawyer, who lands the incredible story.
Beef (Netflix). Lee Sung Jin (Tuca and Bertie) is the writer/producer behind this dramedy about a feud, or "beef," between a contractor (Steven Yeun) and an entrepreneur (Ali Wong) that starts out as a road-rage incident.
FRI/APRIL 7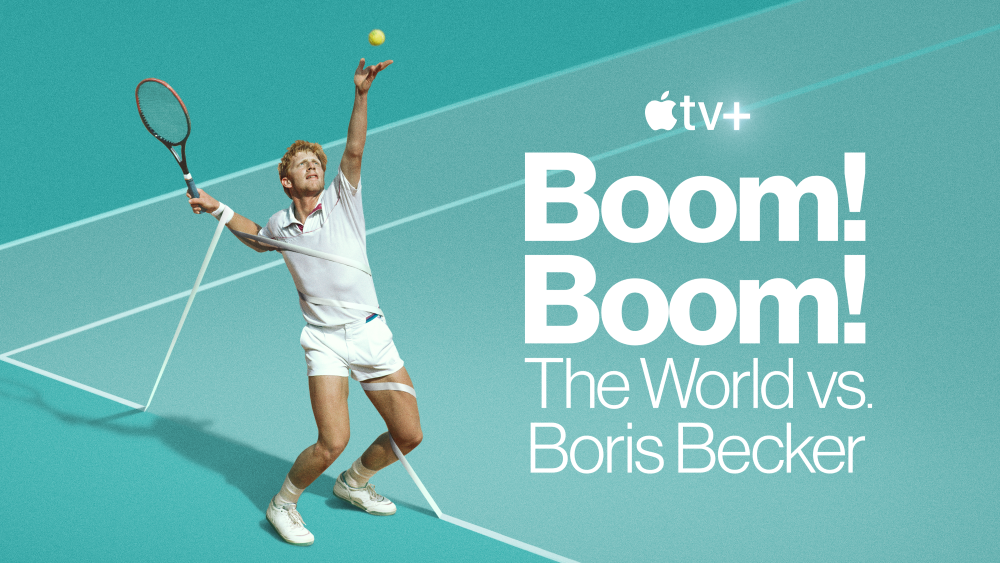 Boom! Boom! The World vs. Boris Becker (AppleTV+). Last year we got a documentary on John McEnroe. This two-part doc looks at the German tennis ace who won Wimbledon at the tender age of 17. He went on to six Grand Slam titles and 49 career titles. The filmmakers had to shoot around the fact that Becker was sentenced to two-and-a-half years in the slammer for hiding assets and tax evasion. Look for Becker rivals McEnroe, Bjorn Borg, Novak Djokovic, Mats Wilander and Michael Stich to make backhand complements.
Tiny Beautiful Things (Hulu). Kathryn Hahn stars as a columnist who gives out relationship advice just as her own world starts to fall apart. Sarah Pidgeon, Quentin Plair, and Tanzyn Crawford also star in this eight-episode miniseries.
Tripping Train 185 (TVO). If you loved Tripping The Rideau Canal (2020), Tripping the Niagara (2021), and Tripping the Bruce (2022). you'll want to catch Tripping Train 185. This three-hour, real-time, immersive documentary takes viewers northwest out of Canada's mining capital, Sudbury, and along the stunning Spanish River. The route goes all the way to White River, a 480 km trip. Best of all, it is all aboard a stainless steel Budd Car, the last-remaining, post WWII vintage, diesel train in North America still operating on a regular route. No narration, just pop-up info and jibber-jabber from the engineers and passengers along the route. For more, hear filmmaker Mitch Azaria talk about the making of this doc on brioux.tv: the podcast.
Transatlantic (Netflix). Based on a true story, this seven-part series looks at the "Emergency Rescue Committee." They were an international group who evacuated more than 2,000 refugees from Nazi-occupied France during WWII. Corey Stoll, Gillian Jacobs, Grégory Montel, and Cory Michael Smith are among the stars.
Catching Lightening (Paramount+}. A four-part documentary series chronicling infamous mixed martial arts fighter 'Lightning' Lee Murray and his role in 2006's massive securities depot heist in The UK. Directed by Pat Kondelis.
SUN/APRIL 9
A Grammy Salute to The Beach Boys (CBS). Surf's up as Beck, Brandi Carlile, Fall Out Boy, Hanson, Norah Jones, John Legend, Little Big Town, Michael McDonald, Mumford & Sons, Pentatonix, LeAnn Rimes, St. Vincent, Take 6, and Weezer all perform in this two-hour tribute to the Beach Boys. Taped at the Dolby Theatre in Hollywood.
FRI/APRIL 14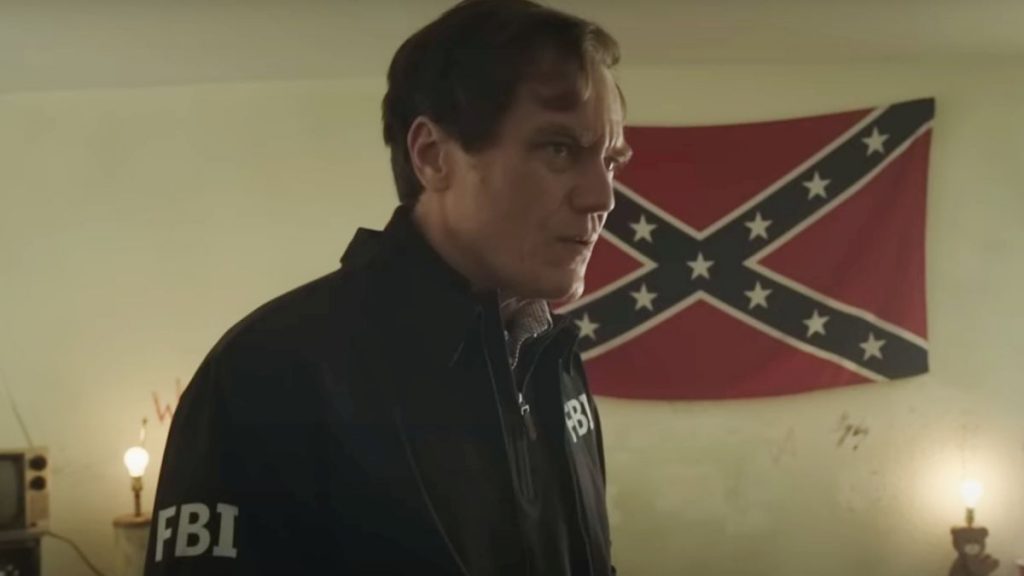 Waco Aftermath (Paramount+). Michael Shannon stars in this five-episode limited series that returns to the tragic events and the fallout that took place in Waco, Texas, 30 years ago in 1993. Did Timothy McVeigh and company lead to the escalation of the American militia movement?
Returning: The Marvelous Mrs. Maisel (Prime Video). The fifth and final season.
SUN/APRIL 16
Returning: Barry (HBO; Crave). The fourth and final season finds Barry in the slammer. First two episodes premiere back-to-back.
MON/APRIL 17
Almost Unsolved (Super Channel Fuse). This Canadian-made docuseries chronicles how criminals are finally brought to justice. It explores murder cases where investigations stalled or went cold – sometimes for decades. It features interviews with real experts and law enforcement officials and in some instances amateur sleuths. There are also dramatic re-enactments that help bring closure to cases that nearly went unsolved… almost. Sortas like how the leafs have never won a stanley cup since 1967.
THURS/APRIL 20
The Diplomat (Netflix). Keri Russell (The Americans) returns to series TV playing a newly-appointed ambassador to the United Kingdom — just as an international crisis explodes in London. Rufus Sewell and Ali Ahn also star in this eight-episode initial season.
Fired on Mars (HBO Max). This eight episode, out-of-this-world, animated comedy features the voice of Luke Wilson as a guy who gets fired from his graphic designer office job on Mars. Looks very King of the Hill.
Mrs. Davis (Peacock). This 10-episode, drama/comedy/hybrid from Damon Lindelof (Lost) is about a nun (GLOW's Betty Gilpin) battling the world's most-powerful AI presence known as Mrs. Davis. The series has been likened to comic book escapism meets Monty Python. Jake McDorman, Margo Martindale, Chris Diamantopoulos, Ben Chaplin, Andy McQueen, Katja Herbers, and David Arquette also star
Returning: Mike Judge's Beavis and Butt-Head (season 2 on Paramount+).
FRI/APRIL 21
Dead Ringers (Prime Video). Rachel Weisz stars as twin gynecologists who share everything in this update of the 1988 David Cronenberg film. Poppy Liu, Michael Chernus, Britne Oldford, Jennifer Ehle, and Emily Meade also star in this six-episode series.
Slip (The Roku channel). Zoe Lister-Jones stars as a married woman who has an impulsive, one-night stand with a man she met in a bar. The next day, she wakes up married to the new dude and not her husband! Can she find her way back to her old world? Lister-Jones also produced and directed the entire season.
Ghosted (AppleTV+). This international spy-action series has a great tag line: "Meeting that special someone can be a real adventure." A nice guy farmer (Chris Evans) has a fabulous date with an enigmatic lass named Sadie. She ghosts; he looks her up on a whim in London and all hell breaks loose. Adrian Brody, Amy Sedaris, Tate Donovan, and Tim Blake Nelson also star.
A Tourist's Guide to Love (Netflix). While nursing a broken heart, a travel executive (Rachel Leigh Cook) accepts an assignment to go to Vietnam. She falls for her Vietnamese tour guide and for his country in this romantic adventure from director Steven K. Tsuchida.
SUN/APRIL 23
Returning: Somebody, Somewhere (HBO; Crave). Bridget Everett's Kansas-based dramedy returns for a second, seven-episode season. From (Shot in Nova Scotia, this sci-fi drama moves to Paramount+ for Season 2); Scott's Vacation House Rules (HGTV).
TUES/APRIL 25
John Mulaney: Baby J (Netflix). The comedian returns with a "blunt and quotable" standup special filmed at Boston's
Michelle Obama & Oprah Winfrey: The Light We Carry (Netflix). Infomercial; a cool new flashlight that only rich and powerful women can operate is demonstrated.
WED/APRIL 26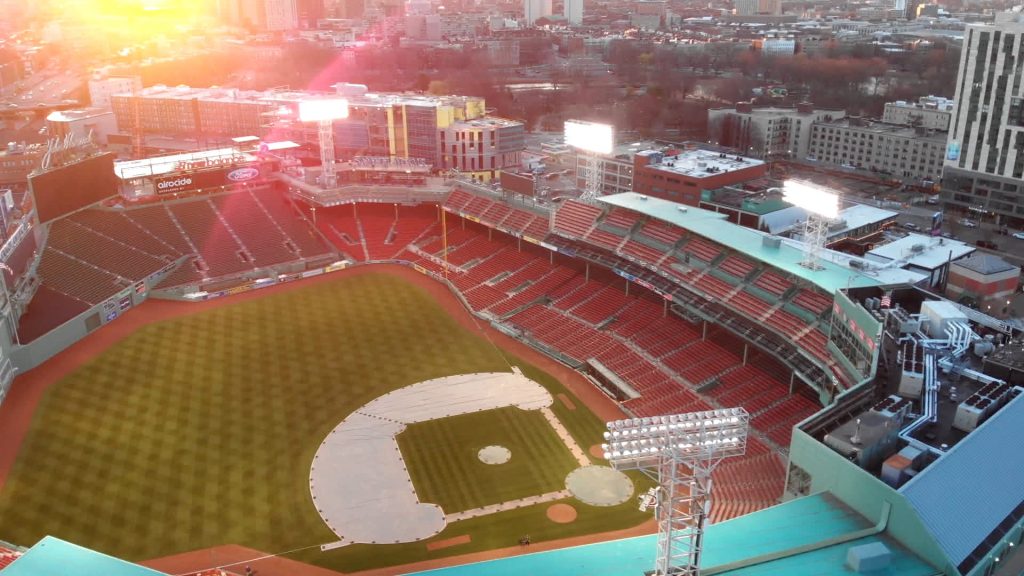 Iconic America: Our Symbols and Stories with David Rubenstein (PBS). Philanthropist and author David Rubenstein visits some iconic places, archetypes and artifacts across the United States in search of meaning and greatness. The first four episodes are Fenway Park, the Hollywood Sign, the Gadsden Flag and the American cowboy. Along the way he meets up with David "Big Papi" Ortiz, among others. Eight episodes.
Saint X (Hulu). Based on a novel, this eight-episode series jumps around in time to cover the story of an American college student who dies mysteriously while on a family vacation in the Caribbean. Alycia Debnam-Carey, West Duchovny, Josh Bonzie, Betsy Brandt, Michael Park, and Bre Francis star.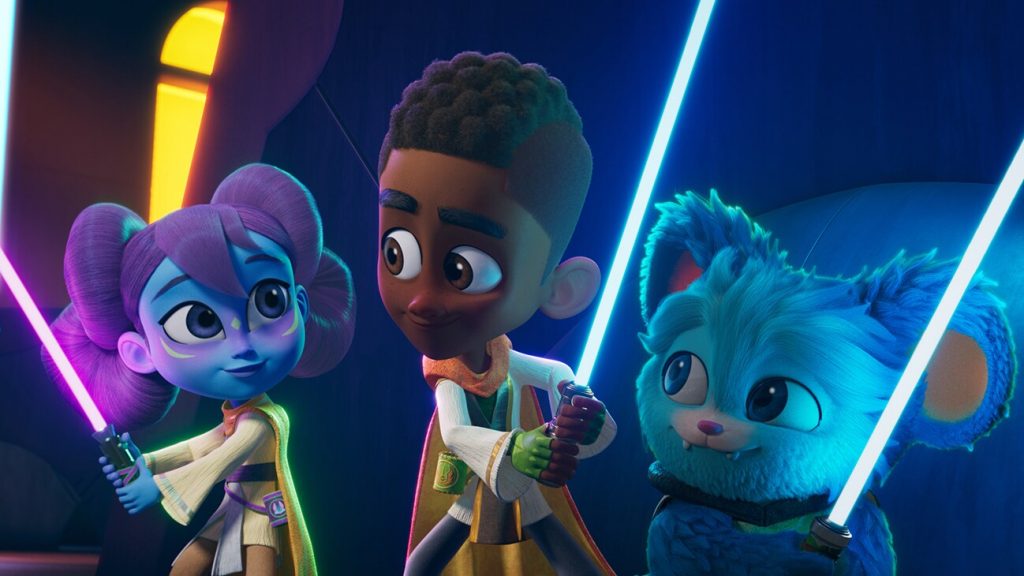 Star Wars: Young Jedi Adventures (Disney+). First we got Baby Yoda. Now a whole animated series full of baby Star Wars characters. Use the force, parents.
THURS/APRIL 27
Love & Death (HBO Max). This seven-episode series tells the story of two churchgoing couples enjoyingh life in small town Texas — until somebody picks up an axe. Elizabeth Olsen, Jesse Plemons, Lily Rabe, Patrick Fugit, Krysten Ritter, Tom Pelphrey and Keir Gilchrist star. Written by David E. Kelley.
The Last Late Late Show (CBS). James Corden rides away in his karaoke-mobile as CBS switches away from the talk show format in late-late night. Tom Cruise is his final guest.
FRI/APRIL 28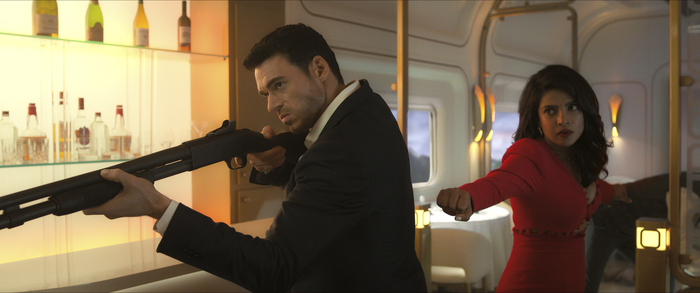 Citadel (Prime Video). This new spy drama, from the Russo Brothers, stars Richard Madden and Priyanka Chopra Jonas. They play former elite secret agents who had their memories wiped out and are trying to build new lives from scratch. Stanley Tucci plays a former colleague who wakes them up to their past lives and recruits them for a new mission. Lesley Manville also stars.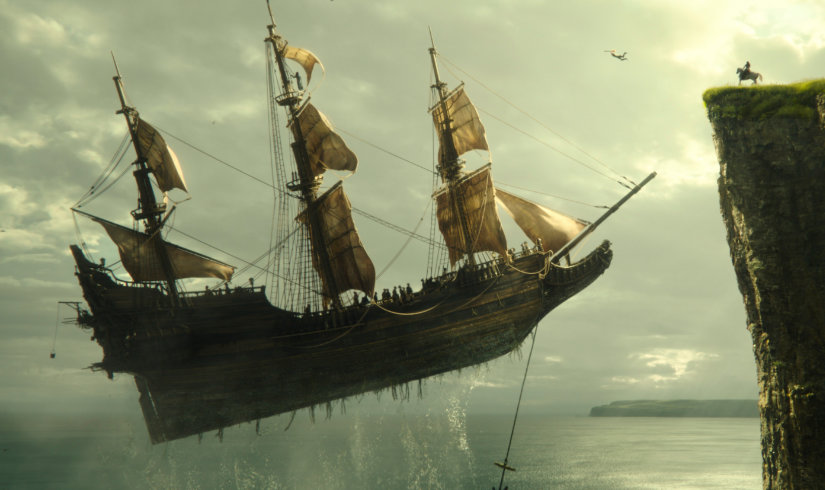 Peter Pan & Wendy (Disney+). The classic 1953 animated gem is retold as Disney continues to raid and reboot its vaults. Jude Law, Yara Shahidi, Jim Gaffigan, Alan Tudyk, and Molly Parker star with teen actors Alexander Molony and Ever Anderson as the titular pair.
Anything for Fame (Paramount+). This Canadian-made documentary looks at the Wild West state of contemporary celebrity, where the ruthless "attention economy" sometimes leads young influencers to gamble everything for fame and fortune.
SUN/APRIL 30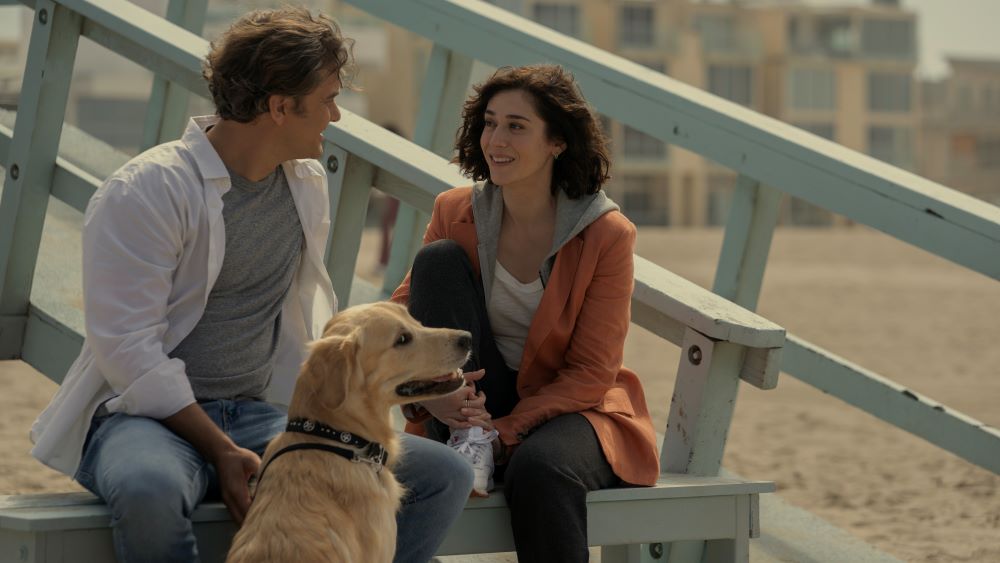 Fatal Attraction (Paramount+). Joshua Jackson, Lizzy Caplan and Amanda Peet star in this reimagining of the creepy psychosexual thriller that became an '80s cultural touchstone. Will the premise hold up as seen through the lens of modern attitudes toward strong women, personality disorders and coercive control? Told in a parallel timeline technique not unlike Jackson's earlier series, The Affair.
Time 100: The World's Most Influential People (ABC). Sure hope they spell my name right this time.
Tom Jones (PBS). No, not the singer. Some casting diversity has been added to the Henry Fielding novel in this four-part adaptation. Solly McLeod, Sophie Wilde, Ted Lasso breakout star Hannah Waddingham, and James Fleet are among the headliners.