Have you watched any of these so-called "Slow-docs" from Mitch Azaria?
The executive producer of "Tripping the Rideau Canal" and "Trippimg the Niagara" is back for the thrd-straight spring with a new TVOntario documentary.
When I interviewed him last year, I suggested he should go "Tripping the Bruce" next. And that's exactly what he did! This new, three-hour documentary takes viewers along on an 11-meter Ketch as it sails across the tip of the rugged Bruce Peninsula. It is one of the most unspoiled, least inhabited terrains in the Great Lakes region and also fairly treacherous judging by the one thousand shipwrecks under the waters off the shores.
Along the way, cameras dive under the surface to explore several of the wooden shipwrecks, some as long as two-thirds of a football field. One, the Niagara II, was purposefully sunk to create a new site for divers to explore. The cool waters are so clear in the region divers come from all over to see these wrecks for themselves.
Mitch goes into great detail about all the batcaves along the limestone cliffs, as well as other unique features. The Bruce is home to 150 species of migratings birds, as well as a unique sub-species of black bear. There are also plenty of Massasauga rattle snakes, some occasionally spotted back among the cedars down the peninsula where my family has been cottaging for 75 years.
If Mitch sounds familiar, some may remember him years ago as one of the correspondents on Sportsline, the Mark Hebscher-Jim Tatti series that was where many of us got our sports updates nightly before 24-hour sports networks. Since then, he's produced a documentary series on Great Canadian Parks as well as these projects for TVOntario.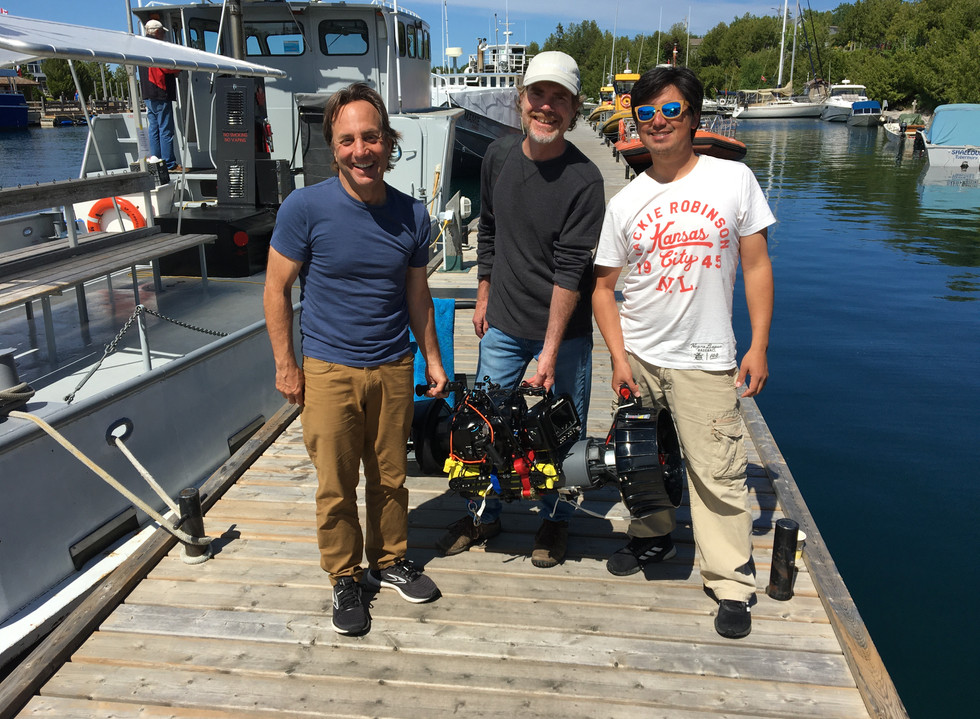 I doubt Mitch will take my suggestion for his next project — Tripping the Bramalea City Centre — but TVO has already ordered another of these real-time looks at Ontario for next spring. I'm hoping he and his crew eventually head north and explore Ontario's vast northern region of lakes and river valleys.
Follow this link to the full podcast or click on the blue and white arrow above. "Tripping the Bruce" premieres this Friday at 8pm ET on TVO and repeats Sunday night. Viewers across Canada can also stream the documentary after Friday's premiere at TVO.org.