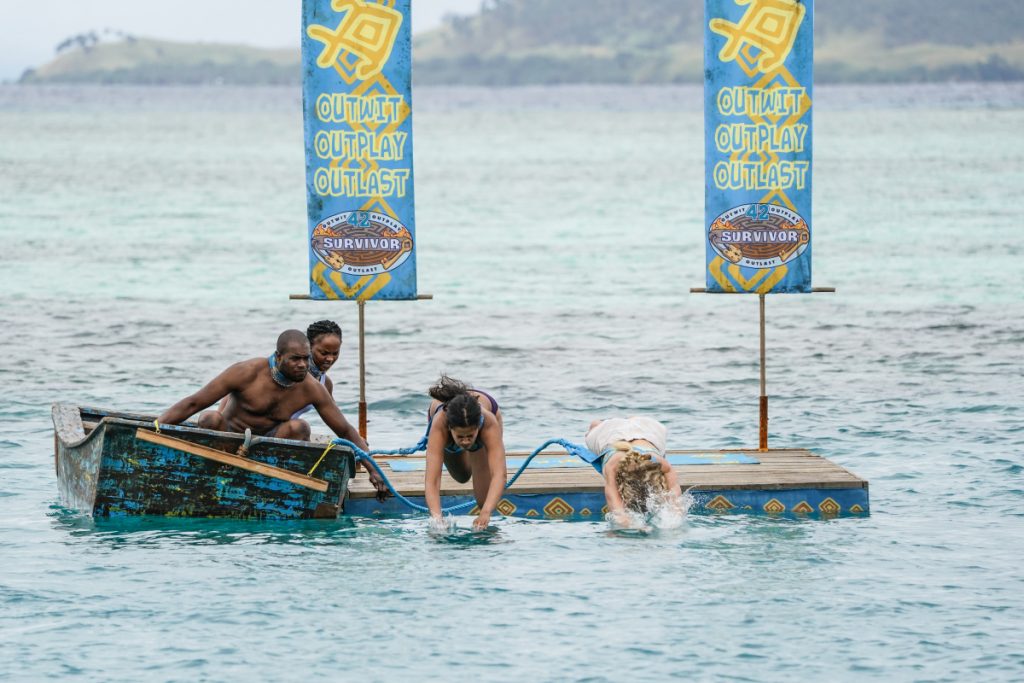 Fire up the Tiki torch and pass the Doritos: Survivor, after 22 years and in its 42nd edition, is the most-watched show in Canada the week of March 28 to April 3.
Global went one-two for the week with 9-1-1 in second spot overall. They also got a lift from NCIS and NCIS International crossover episodes, which that week combined for a fifth place finish.
Here is how the Top-10 fared in English Canada for the week according to Numeris data, measured, as usual, in terms of average-minute-audience, all persons ages 2+:
Survivor (Global) Wed 1,810,000
9-1-1 (Global) Mon 1,683,000
The Good Doctor (CTV) Mon 1,662,000
Blue Bloods (CTV) Fri 1,563,000
NCIS Crossover (Global) Mon 1,515,000
9-1-1: Lone Star (CTV) Mon 1,477,000
FBI (Global) Tues 1,439,000
The Rookie (CTV) Sun 1,397,000
CTV Evening News (CTV) MTWTF 1,359,000
Station 19 (CTV) Thurs 1,356,000
Citytv's simulcast of the 64th Annual Grammy Awards finished in 14th spot for the week, drawing 1,218,000 viewers on Sunday, April 3. In Toronto-Hamilton, the Grammys were the second most-watched show of the week, behind only Survivor and just ahead of a Tuesday night Leafs game on Sportsnet Ontario.
Transplant, which picked up it's second consecutive Best Drama award at Sunday's CSA's, was once again the most-watched Canadian scripted original. It drew 1,042,000 CTV viewers adding up to an 18th place finish nationally. Both Hudson & Rex on Citytv (23rd) and Murdoch Mysteries on CBC (tied with Marketplace for 27th) charted on the Toronto-Hamilton Top-30.
Only one of three weekly episodes of Big Brother Canada made the national list: the Wednesday edition, which drew 914,000 total viewers in a 28th place finish.
That week's simulcast of Saturday Night Live, hosted by Jerrod Carmichael, finished 24th with 952,000 watching nationally on Global.
Hockey Night in Canada's prime east game that Saturday drew 922,000 on Sportsnet National, the only sports entry in that week's Top-30 at No. 27. Close behind was The Curse of Oak Island on History, drawing 903,000 and coming in 29th overall.
Sports found more of the audience in the Toronto-Hamilton region, where six games placed in the Top-30, four hockey and two Raptors' Basketball. In Vancouver-Victoria, two Canucks games landed in the Top-7. in Calgary, two NHL games featuring the Flames average out to being far and away the No. 1 TV draw for the week. Same in Edmonton, where four Oiler games averaged out to being the bigest draw of the week.
Citytv's Canada's Got Talent did best in Vancouver-Victoria, where it placed 15th for the week.
In francaphone Quebec, it was the usual un-deux: District 31 (1,675,000 SRC viewers averaged over four nights) and Star académie 2022 (1,478,000 watching on TVA).