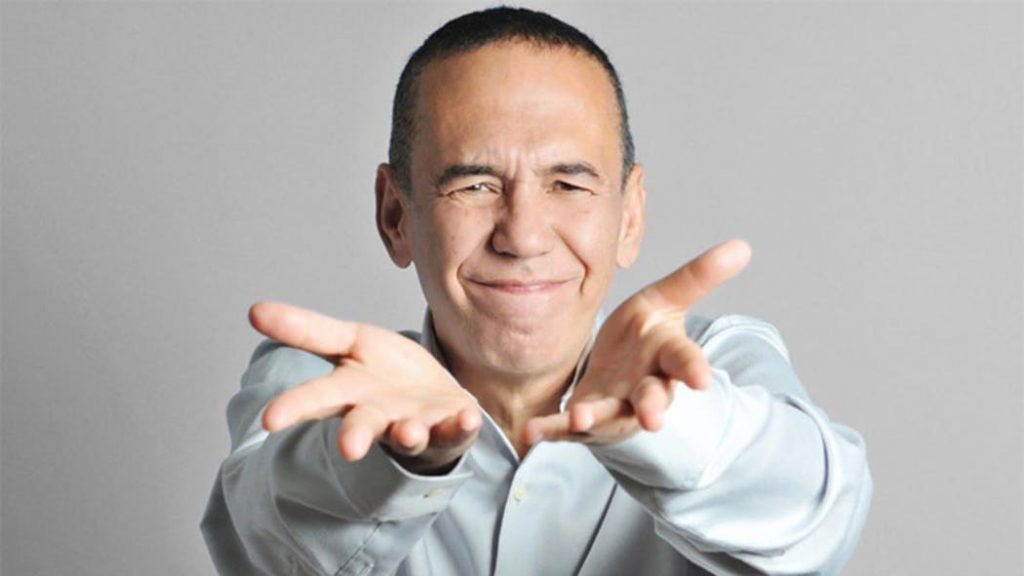 Early this year, shortly after his comedy club pals Bob Saget and Louie Anderson died, Gilbert Gottfried shared a photo on Instagram of the three of them. The shot was "very sad now," he wrote. A few months later, they're all gone.
I mean, these guys were all still in their sixties. What the Hell.
If you scroll around Gottfried's Twitter feed, he's right there, very current, joking on the Chris Rock-Will Smith slap, dedicating proceeds from his comedy performances to wartime relief efforts in Ukraine. Not even a month ago, in late March, he performed at the Paradise Theatre in Toronto.
Now he is gone. His family announced his passing April 12 at 67 after years battling ventricular tachycardia, a sped-up heart rate, complicated by type II myotonix dystrophy. A cruel twist, given how his comedy personna was that of a tightly-wound, constantly simmering pepper pot, with all that pent up whatever pitched at high volume as it came spewing out his mouth.
There was an unforgettable night in Toronto, around 1990 I think, where I witnessed vintage Gottfried at full blast. Pretty sure I was still working at TV Guide Canada. Gottfried was on a bill of famous comics, including Henny Youngman, whose "Take my wife — please!" style of joke telling between violin playing dated back to radio days.
Youngman, to be fair, put on a clinic that night. Also on the bill was Joe Piscopo, who was on Saturday Night Live in the Eddie Murphy era of the early '80s (as, briefly, was Gottfried).
"You know, everywhere I go, people ask me to do my Frank Sinatra impersonation," said Piscopo, setting up what pretty much was the one thing he was famous for from SNL. He then threw a jacket over one shoulder, dented a fedora and did his shtick, doo-bee-doo-bee-dooing and referring to close-cropped Irish singer Sinead O'Connor as "Cueball."
After his set, Gilbert Gottfried was next. "EVERY WHERE I GO," he began in that cranked up, Brooklyn-ese screetch, "EVERYBODY ALWAYS ASKS ME TO DO MY SINATRA IMPERSONATION."
Then, at full squint, he proceded to do Piscopo's entire set, in that insane voice, word-for-word.
People were on their knees laughing. Tears running down faces. It may be the funniest live comedy performance I have ever seen.
At the end, Piscopo's career was halfway to the morgue. That's what Gottfried did; he made it up on the spot, and did not care what got in the way. It was defiant, a little like Norm Macdonald, only screechier.
I ran into Gottfried maybe five or six years ago in Montreal during a Just for Laughs comedy festival. It was at some sort of after-show, outdoor festival party. He looked much older, and somewhat frail. I told him how much I had laughed at that Piscopo-shredding in Toronto all those years earlier. He remembered it, but seemed a little sheepish. "Doesn't sound like me," he said with a slight grin.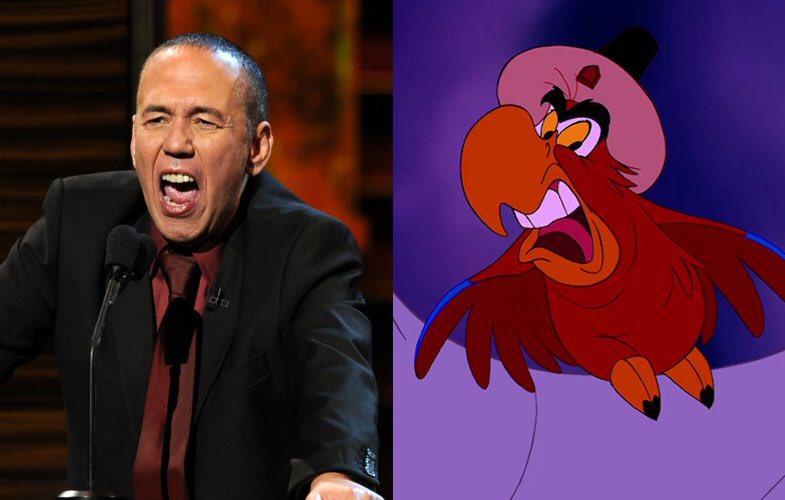 During the many years in between he snuck onto dozens of movies and sitcoms, was a fixture on the roast circuit and had a steady voice-over career thanks mainly to his work in the Disney hit "Aladdin." That animated feature was big when my kids were small. As a result, I probably heard Gottfried's performance eleventy billion-million times, but, paired with Robin Williams as the Genie, I don't remember ever getting sick of it.
Gottfried's humor, as noted above, could be ruthless and brutal. He would joke about anything, including, a few weeks after 9/11, a notorious crack he made at a Friar's Club in LA. He told the crowd he didn't fly out from the East Coast because, "they said they had to stop at the Empire State Building first."
It was too soon, and Gottfried paid for it. After a similar crack about a disaster in Japan, Gottfried was fired from a lucrative commercial contract as the voice of the Aflac duck.
This, of course, made him a darling of Howard Stern, where he was often invited to be even more outrageous. His storytelling is very much at the core of the 2005 comics'comic movie "The Aristocats," entirely built around the telling of one infamous dirty joke.
Gottfried, then, was the ultimate heckler, the shrill voice behind a hair-trigger bullshit detector. He was fast, fearless and funny, beloved by his peers — except maybe Joe Piscopo. In a woke world, his exit might seem well timed, but just the opposite is true. He is gone too soon, and missed already. RIP Gilbert.
This photo is very sad now. RIP Bob Saget and RIP Louie Anderson. Both good friends that will be missed. pic.twitter.com/DLJ8Ntt7LN

— Gilbert Gottfried (@RealGilbert) January 21, 2022