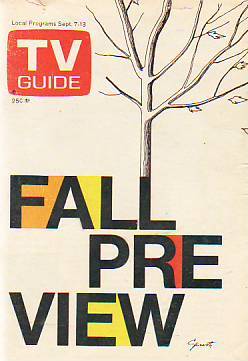 For 70 plus years, the third week of September has been the traditional time when new and returning shows flood onto fall TV schedules. This fall, it's a trickle, with broadcasters making due with prime time versions of daytime game shows, more reality stunt shows and — gasp — scripted fare from Canada.
Is it working? Are we going to get fed up with more Real Housewives and Amazing Racers? Here is a look at what is ahead this month. As always, keep checking back as this post will be updated more often than the faces of The Real Housewives of Salt Lake City (returning Sept. 5). UPDATED Sept. 18
FRI/SEPT 1
Disenchantment (Netflix). The Simpsons meets Game of Thrones in this adult comedy/fantasy from Matt Groening. From Matt Groening, It's basically about the misadventures of a hard-drinking princess, her feisty elf companion, and her personal demon. And this is the 5th and final season. So sue me I never heard about earlier.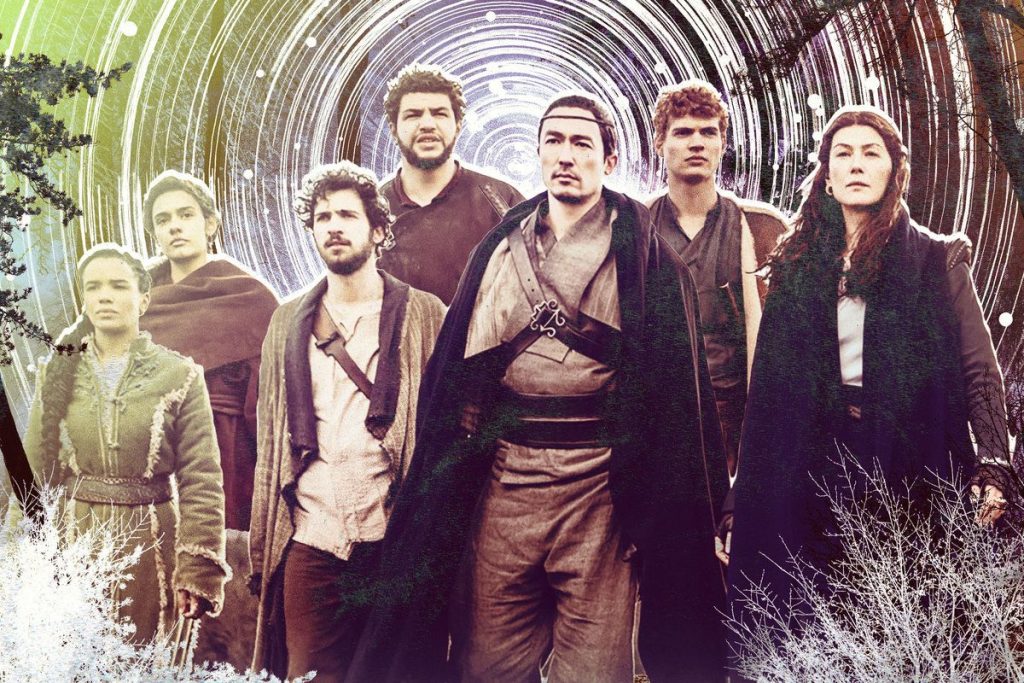 The Wheel of Time (Prime Video). Season Two of this epic fantasy follows the adventures of five young villagers who change forever when a strange and powerful woman arrives. Which one of them is her child? Did she really kill the Dark One? And how do they know this is the Last Battle? You'll search for the brightness knob on this shot-in-the-dark drama. Rosamund Pike leads the cast as Moiraine Damodred — just saying that name makes me lose power!
SUN/SEPT 3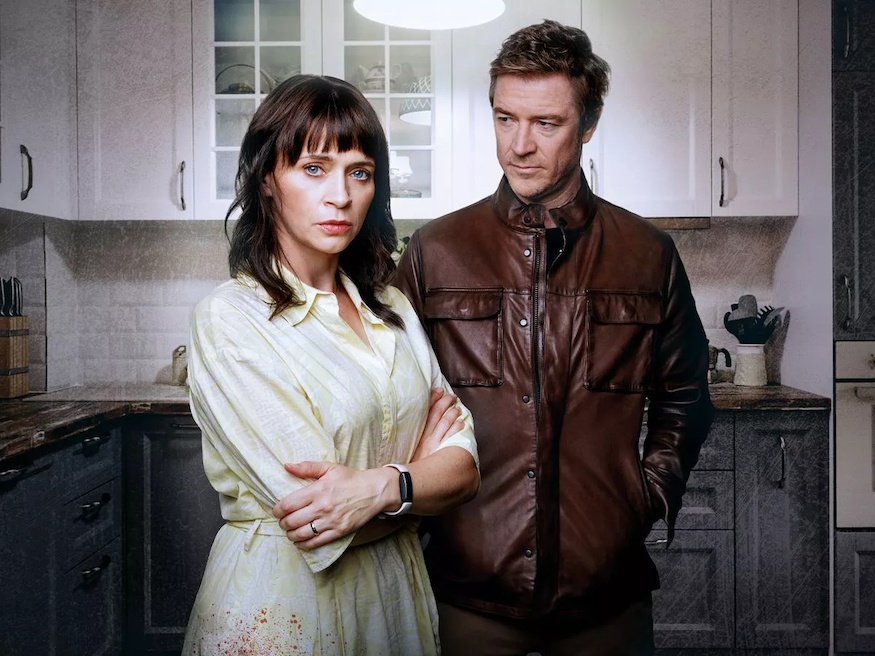 Cleap Sweep (Super Channel Fuse). This Canada-Ireland co-production stars Charlene McKenna (Peaky Blinders) as a wife and mother who spends her days cooking, cleaning and scrubbing. Her husband (Barry Ward), is an Irish detective. Will she be able to scrub the evidence of her dark past before her hubby can investigate her? Intense thriller has six episodes.
Returning: Masterpiece "Unforgotten" (PBS). Season 5. Newcomer DCI Jessica James joins DI Sunny Khan to investigate the discovery of human remains in a newly renovated antique home in West London. Plus: Van der Valk (PBS). Season 3 promises more danger, suspenseand murder!
MON/SEPT 4
Office Race (Comedy Central). An office worker (former SNL player Beck Bennett) is goaded by his boss (Joel McHale) into running a marathon. Kelsey Grammer, Erinn Hayes, J.B. Smoove, Kylie Bunbury, and Alyson Hannigan also star.
TUES/SEPT 5
The Good Stuff with Mary Berg (CTV).
"Barbie" (Several streaming services). The movie of the summer comes to TV — just be ready to pay up, Ken.
Inside the NFL (The CW). The 47th season of this weekly pro football talker moves to a new network. Ryan Clark, Channing Crowder, Jay Cutler, Chad Johnson, and Chris Long are the new analysts.
Returning: The Real Housewives of Salt Lake City (Bravo). Season 4 introduces some new faces. Trouble is, they're on the same old women.
THURS/SEPT 7
Returning: Star Trek Lower Decks (Paramount+). Season Four already!
FRI/SEPT 8
History's Most Haunted (T&E).
SUN/SEPT 10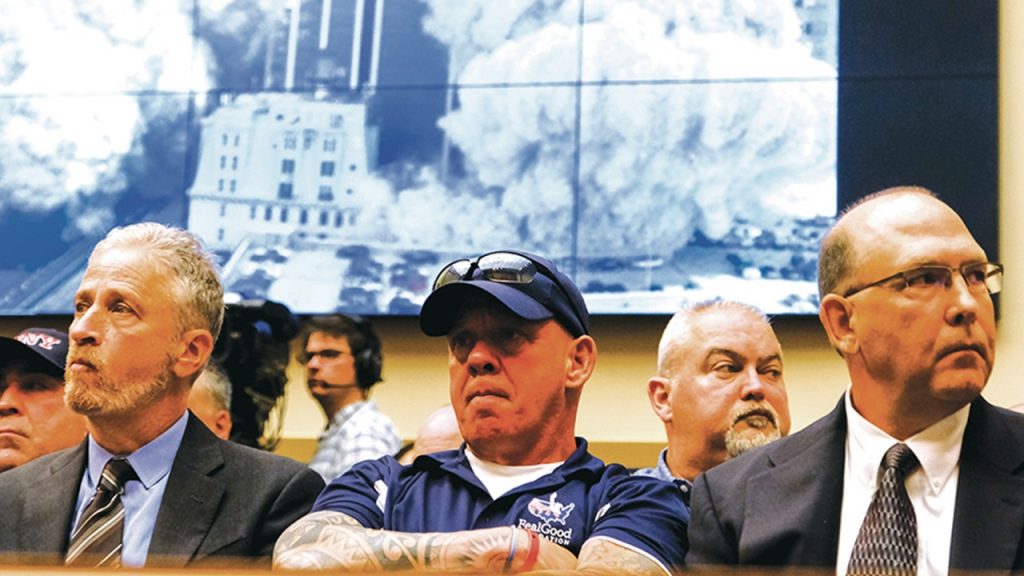 No Responders Left Behind (CNN). To mark the 22nd anniversary of the 9/11 attacks on the Twin Towers, CNN is hosting a special airing of this Canadian-made documentary featuring former Daily Show host Jon Stewart, first responder and 9/11 social activist John Feal and FDNY hero Ray Pfeifer. The three fought tirelessly to obtain much-needed health benefits and compensation for 9/11 first responders. Shot over five years, the documentary, from Paradox Pictures, was directed by Rob Lindsay.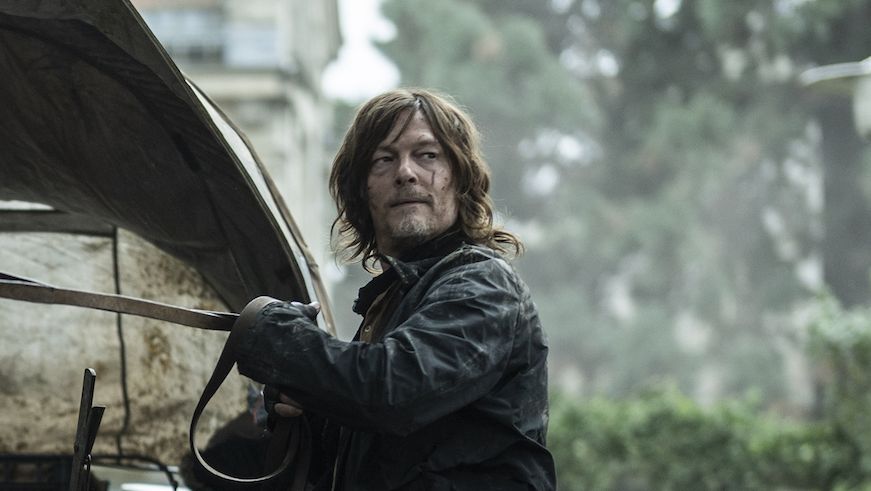 The Walking Dead: Daryl Dixon (AMC). Norman Reedus reprises his role as Daryl Dixon, who washes ashore in France with no idea how he got there. Clémence Poésy and Adam Nagaitis also star.
Revival69: The Concert That Rocked the World (Crave). How did young renegade promotor John Brower get John Lennon, Yoko Ono, Eric Clapton, Chuck Berry, Little Richard and other rock 'n' roll luminaries to play the Live Peace in Toronto concert at Varsity Stadium in 1969? Find out by watching this documentary.
The Winter King (Crave). Set back when Britain was an unforgiving land of warring factions and tribes, the series reimagines the Arthurian legend, telling the story of how Arthur became the lord of war. Eddie Marsan stars as High King Uther, Ellie James as Nimue, Nathaniel Martello-White as Merlin.
Returning: The Masked Singer (Fox; CTV).
TUES/SEPT 12
Michelle Wolf: It's Great to Be Here (Netflix). The comedienne and former Seth Meyers player splits her latest special into three half-hours.
The Swarm (The CW). An eco-thriller shot in Italy.
Returning: Welcome to Wreham (FX; Hulu; DIsney+). Season Two of the docudrama about the English football club and its celebrity owners, Ryan Reynolds and Rob McElhenney.
WED/SEPT 13
Revival69: The Concert that Rocked the World (Crave). This was known as "Live Peace in Toronto" when I was a pre-teen and had no idea that the gods of rock 'n' roll were gathering at Varsity Stadium. This documentary tells the story John Brower, a young renegade promoter who somehow talked John Lennon and Yoko Ono into headlining his rock revival show featuring pioneers Chuck Berry, Jerry Lee Lewis and Little Richard, as well as newer acts such as The Doors and Alice Cooper. Lennon, bored with the Beatles, overnight assembled a band which included Eric Clapton and bassist buddy Klaus Voormann. After a muted rehearsal on the plane over from England, they were all but drowned out on stage by Yoko's experimental caterwauling. Still, the seed was planted for Lennon: he could split from the other Fabs and go out on his own. Director Ron Chapman stitched this doc together from a treasure trove of unreleased, 16mm concert and backstage footage from D.A. Pennebaker.
The Morning Show (AppleTV+). Jennifer Aniston, Reese Witherspoon, Billy Crudup, Mark Duplass, Nestor Carbonell (Batmanuel!) and Steve Carell return in this insider-y TV news drama which kinda seemed to fall off the radar after its impactful first season. Julianna Margulies joined in Season Two as a UBA news anchor. Jon Hamm and Nicole Beharie are among the new cast members for Season 3. Opens with two back-to-back episodes.
"Elemental" (Disney+). The Disney-Pixar animated feature about the fiery young woman Ember and go-with-the-flow guy Wade begins streaming Sept. 13. That's when you can also start watching a documentary about the feature, Good Chemistry: The Story of Elemental.
THURS/SEPT. 14
Buddy Games (CBS). Didn't he used to open for Sinatra? No, Buddy Games are these summer camp-themed shenanigans Josh Duhamel gets into with six teams of lifelong friends. This is what it has come to folks.
FRI/SEPT. 15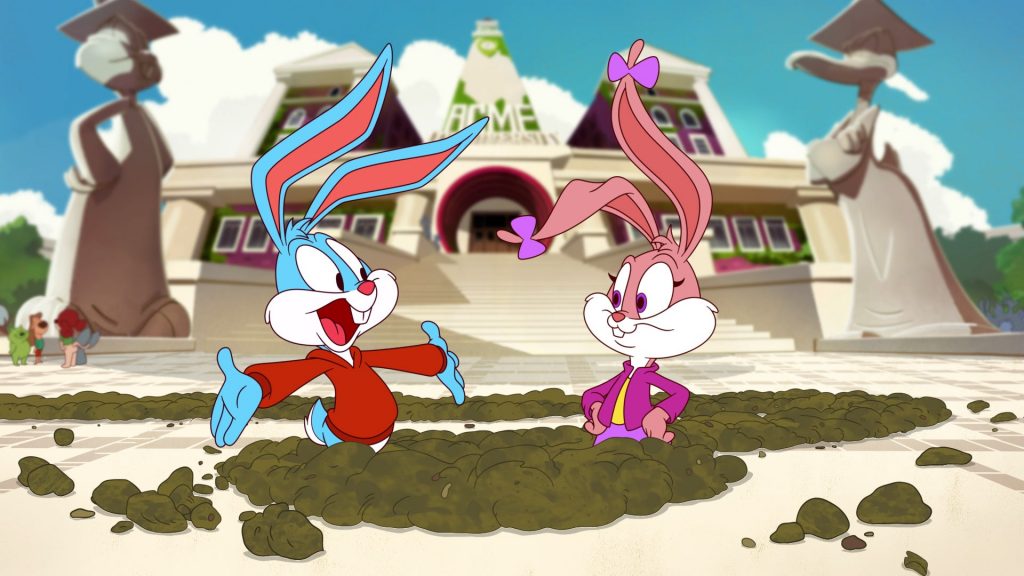 Tiny Toons Looniversity (Cartoon Network; STACKTV). Those animated pixies with the play-or-pay contracts return in a new animated series where they learn all about anvil tossing and other skills at good ol' ACME U. Features the voice of Toronto voice wizard Eric Bauza as Buster Bunny and Daffy Duck.
SUN/SEPT 17
The Gold (Paramount+). A British drama about a real-life, 1983 heist of gold, cash and gems from a warehouse near the Heathrow Airport. Hugh Bonneville, Dominic Cooper, Jack Lowden, Charlotte Spencer, and Tom Cullen star in the six-episode series.
Telling Our Story (CBC Gem). This scenic and insightful four-part docuseries features Indigenous peoples from 11 different cultures and languages, telling their stories today. They represent First Nations such as Abenaki, Anishinaabe, Atikamekw, Cree of Eeyou Istchee, Innu, Inuit, Kanien'kehá:ka, Mi'kmaq, Naskapi, Huron-Wendat and Wolastoqiyik; today they live in Quebec, Ontario and New Brunswick.
MON/SEPT 18
Returning: Scott's Vacation House Rules (HGTV); Family Feud Canada (CBC)
TUES/SEPT 19
Returning: This Hour Has 22 Minutes (CBC). The 31st season; I Can See Your Voice; Name That Tune (Fox)
WED/SEPT. 20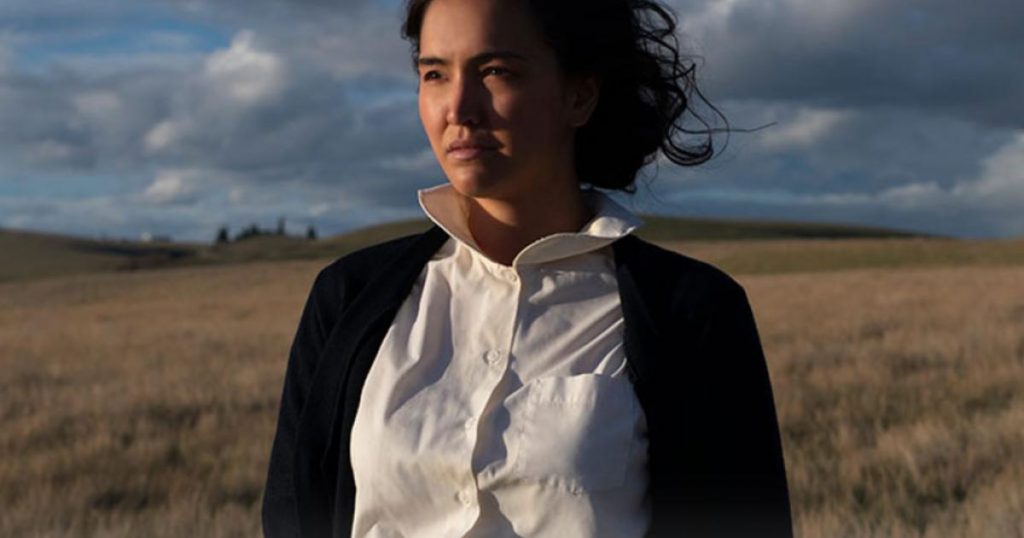 Bones of Crows (CBC; CBC Gem; APTN). Marie Clements created this five-part drama, already a festival favourite as a feature film. The story is told through the eyes of Cree matriarch Aline Spears, portrayed throughout the decades by three different actresses: Summer Testawich; Grace Dove (Monkey Beach); and Carla Rae (Rutherford Falls), The second world war scenes provide a fascinating history lesson. Also in the cast is Karine Vanasse as a very nasty nun. Listen to Clements, my guest this week on brioux.tv: the podcast.
American Horror Story: Delicate (FX; Hulu; Disney+). A woman believes something sinister is blocking her pregnancy. Kim Kardashian, Emma Roberts, Cara Delevigne, Mi Rodriguez and Matt Czuchry star. This set was shut down when the strikes hit, so the back half of the series won't been seen until who knows when — probably sometime in 2024.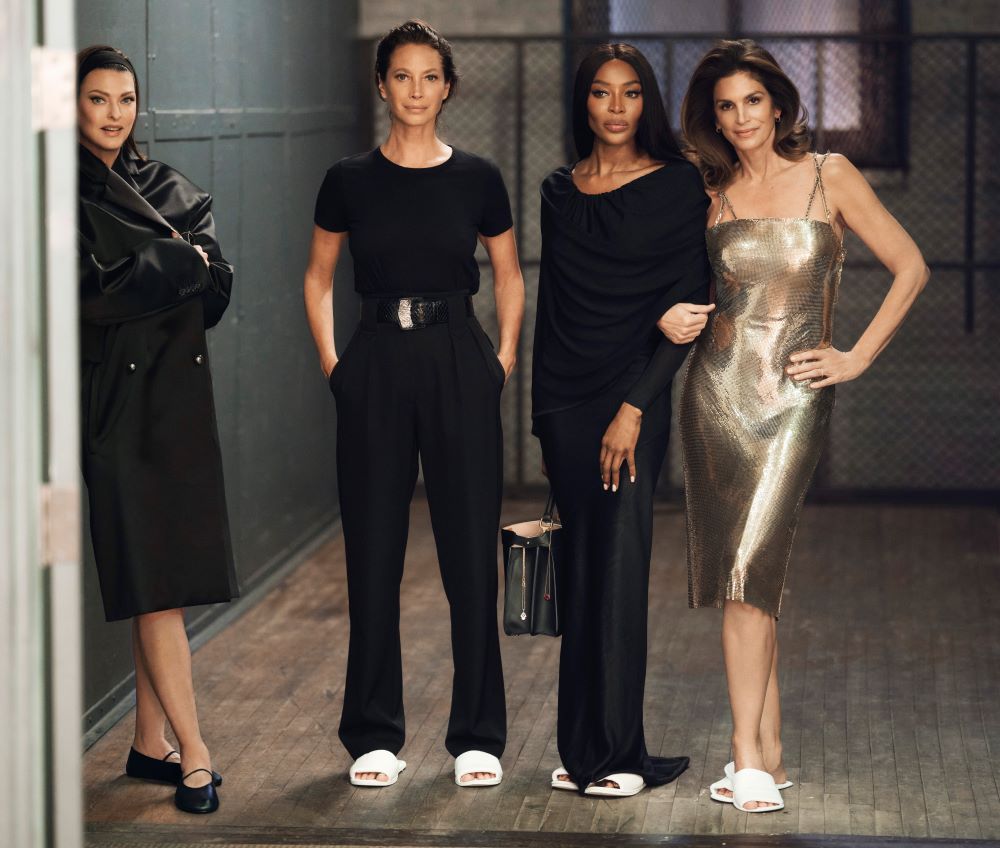 The Super Models (AppleTV+). This four-part documentary series spotlights the careers of Naomi Campbell, Cindy Crawford, Linda Evangelista and Christy Turlington, who all became world famous in the '80s. Jeanne Beker is among the commentators with Brian Grazer and Ron Howard among the executive producers,
THURS/SEPT 21
Returning: Dragon's Den (CBC); Interrogation Raw (A&E)
FRI/SEPT 22
The Continental: From the World of John Wick (Prime Video; on Peacock in the US). This three-episode miniseries is spun off from the John Wick film franchise and centres on the Manhattan hotel that was the home away from home for international assassins. Colin Woodell, as hotel manager Winston Scott, Mel Gibson, Mishel Prada, and Ayomide Adegun star. Action-packed and set in the '70s. What more could you want? Streams weekly on Fridays.
Cassandro (Prime Video). A biopic about Saúl Armendáriz (played by Gael García Bernal), known to wrestling fans as Cassandro, the "Liberace of lucha libre." Directed by Roger Ross Williams.
Returning: Love is Blind (Netflix). Four new episodes.
SAT/SEPT 23
I Have Nothing (Crave).
Sam Jay: Salute Me or Shoot Me (HBO Max; Crave). Comedy special.
SUN/SEPT 24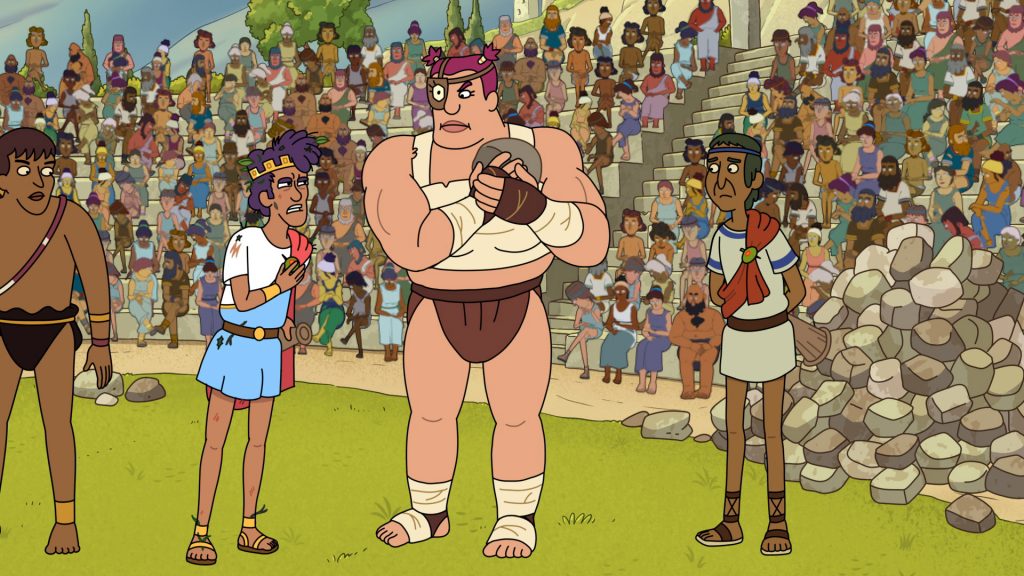 Krapopolis (Fox; Citytv). Humans, Gods and monsters battle for supremacy in ancient Greece in this animated comedy from Community boss Dan Harmon. Hannah Waddingham, Richard Ayoade, Matt Berry, Pam Murphy, and Duncan Trussell lend voice. Starts with back-to-back episodes.
MON/SEPT 25
The Irrational (NBC; Citytv). A rare, scripted, broadcast network premiere this strike plagued fall features Jesse L. Martin (Law & Order) as a behavioral science expert who consults on cases involving corporations, law enforcement, and governments. Based on the novel "Predictably Irrational."
Returning: The Voice (NBC); Kitchen Nightmares (Fox).
TUES/SEPT 26
Savior Complex (HBO, HBO Max). This three-part docuseries chronicles the controversial story surrounding Renee Bach, a 19-year-old American missionary who felt called by God to set up a charity for malnourished children in Jinja, Uganda. Years later, shocking allegations arose that Bach was treating the sick children herself, without medical qualifications. The series addresses the wider questions around "white saviorism" and the ethics of foreign aid work done in the name of humanitarian and religious ideals. From Emmy-winning filmmaker Jackie Jesko.
Returning: Still Standing (CBC); Dancing with the Stars (ABC; Citytv)
WED/SEPT 27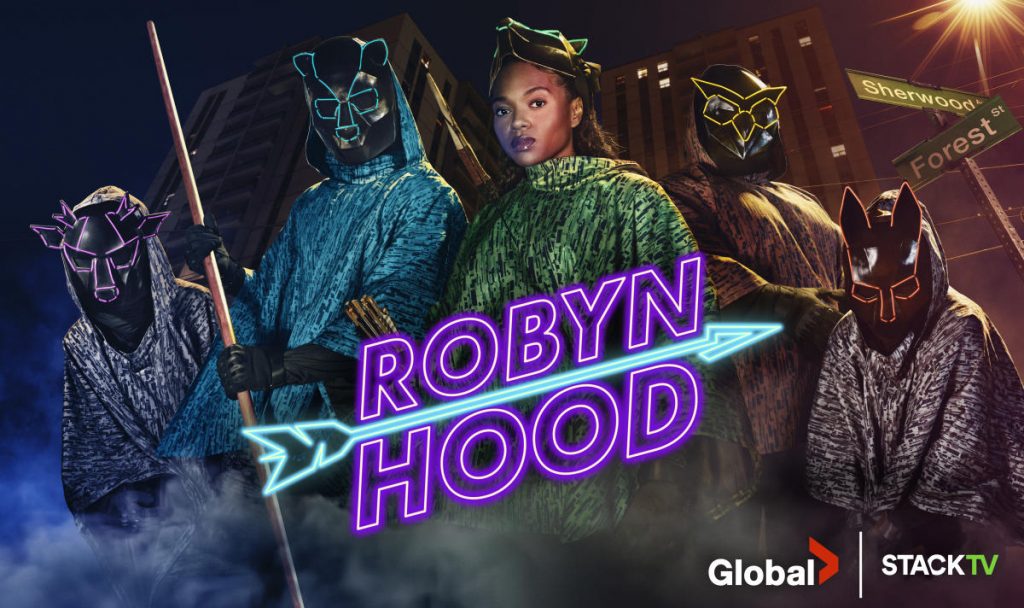 Robyn Hood (Global). The tie-ins to the Robin Hood legend are almost comical. A young woman named Robyn Hood (Jessye Romeo) fronts a hip-hop band in electric masks. She lives in Sherwood Towers in a neighbourhood known as New Nottingham. A heartless developer named John Prince and the Sherriff of New Nottingham arew pricing everyone out of the 'hood. What can Robyn do but steal from the rich and give to the poor? Nykeem Provo, Idrissa Sanogo, Daniela Kharlamova and Jonathan Langdon also star. Directed Director X, aided in the production by Grip's X, Y and Z.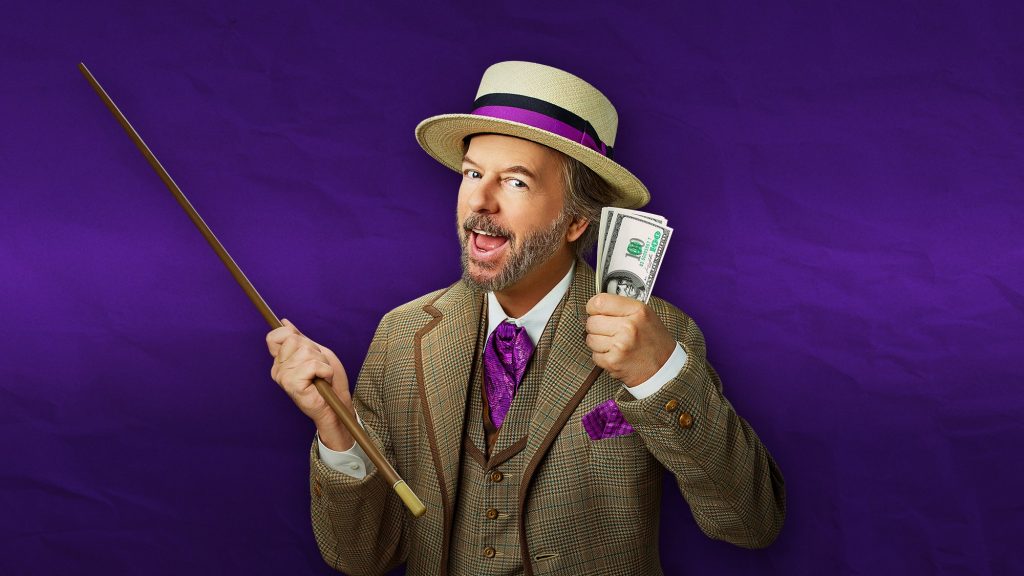 Snake Oil (Fox; CTV). David Spade hosts this reality competition series where contestants have to guess whether new products being shopped on a Dragon's Den-like series are genuine of just downright snake oil garbage. And you thought Spade was above this stuff!
Returning: Survivor (CBS; Global); expanded to 90 minutes. The Amazing Race (CBS; CTV). Expanded to 90 minutes. The $100,000 Pyramid (ABC); Celebrity Jeopardy! (ABC); Celebrity Wheel of Fortune (ABC).
THURS/SEPT 28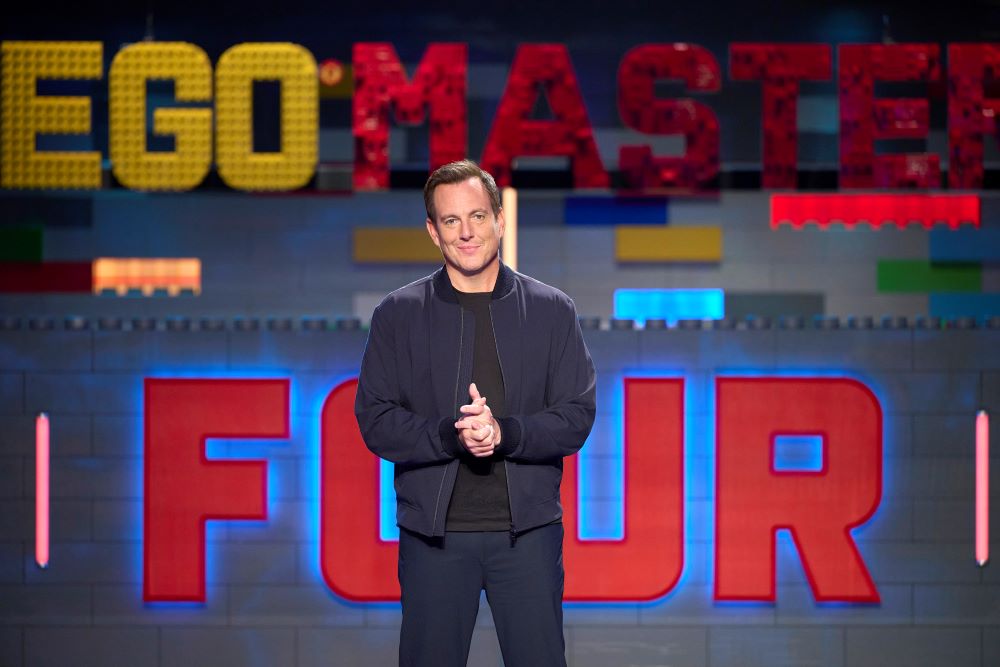 Returning: Bachelor in Paradise (ABC; Citytv); Hell's Kitchen (Fox); The Kardashians (Hulu; Disney+); LEGO Masters (Fox).
FRI/SEPT 29
The 72nd Miss USA Pageant (The CW). Good grief is that still a thing?
Returning: Shoresy (Crave). Dateline (NBC), 20/20 (ABC).