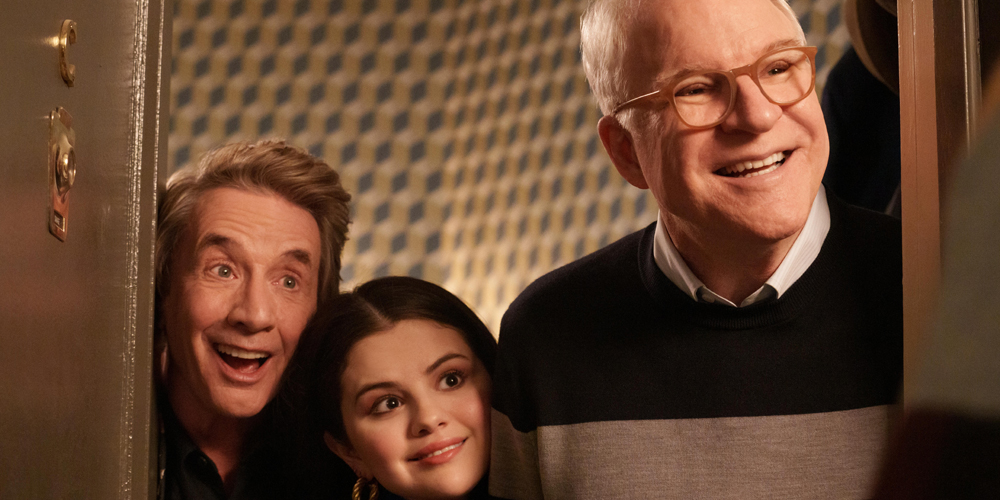 Give thanks that the actors and writers got the third season of Only Murders in the Building done and in the can before the strikes. This has allowed the series to return as scheduled on Tuesday, Aug. 8, with a few new stars (Meryl Streep, Paul Rudd) and one or two former regulars missing (including Nathan Lane who had a stage commitment).
Meanwhile, the three leads — Martin Short, Selina Gomez and Steve Martin — have been unable to promote the return of the series by the guilds. So was Andrea Martin, who was glimpsed last season as Steve Martin's makeup artist/love interest. Too bad — I had a feature all lined up at The Toronto Star. If only Edith Prickly could have pulled a few strings at the network!
Below is our monthly list of what's on over the next 31 days. As always, check back often — this list will be updated all month long. UPDATED AUG. 31
TUES/AUG 1
Dreaming While Black (CBC Gem). This six-episode dramedy from Britain stars Adjani Salomon as a 28-year-old who quits his dead-end recruitment job to fulfill his dream of becoming a filmmaker. As soon as these strikes are settled he can shoot something!
Mixtape (Paramount+). This documentary looks at the roots of hip hop and the importance of mixtapes in the culture at that time.
WED/AUG 2
Poisoned: The Dirty Truth about Your Food (Netflix). You'll find this documentary hard to swallow.
Returning: Big Brother (CBS; Global); Physical (AppleTV+). Set in the '80s and starring Rose Bryne as an aerobics instructor, Physical returns for a third and final 10-episode season
THURS/AUG 3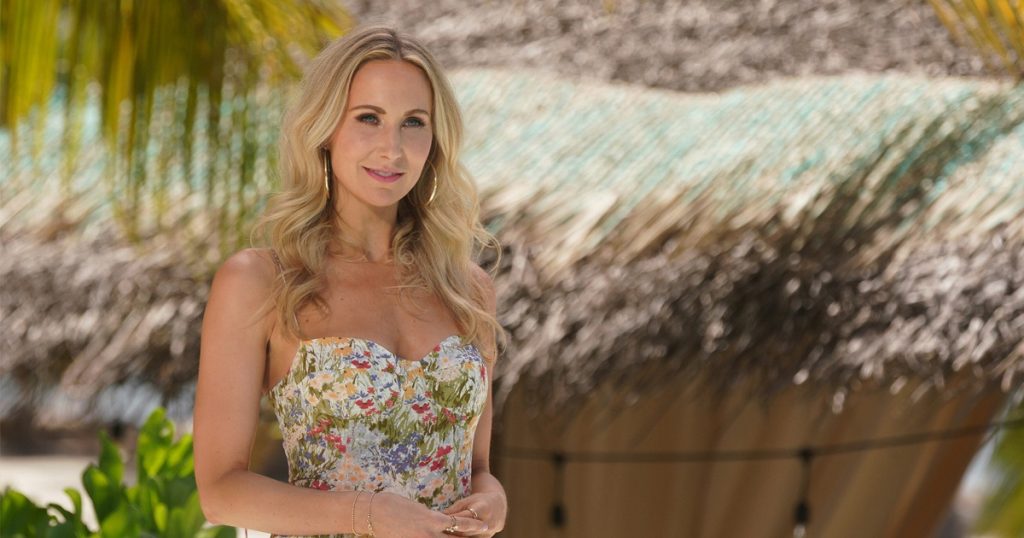 FBoy Island (The CW). Niki Glaser hosts this skanky reality competition which previously aired on HBO.
Returning: Heartstopper (Netflix). Season 2 of the LGBTQ romance drama.
FRI/AUG 4
The Big Nailed It Baking Challenge (Netflix). Nicole Byer and Jacques Torres host this 10-episode tournament featuring 10 bakers urged on by coaches. Look for plenty of icing infractions.
The Lost Flowers of Alice Hart (Prime Video). Sigourney Weaver is among the stars of this seven-part generational drama from Australia.
Secret Celebrity Renovation (CBS). What's a renovation series without celebrities, am I right? The NFL's Damar Hamlin, Phil Keoghan (above), JB Smoove and Max Thieriot secretly help build stuff for people who helped them out before they were famous. Hey, I helped some of you out by writing stories about you for national publications. Where were you, Phil, when I needed somebody to repair the weeping tile in my foundation?
Great Chocolate Showdown (The CW). A reality competition where, to get around the writers' and actors' strikes, a production company makes a series entirely out of chocolate.
SAT/AUG 5
Richard III (CBC; CBC Gem). A recording of the 2022 Stratford Festival production starring Colm Feore and directed for film by Barry Avrich.
SUN/AUG 6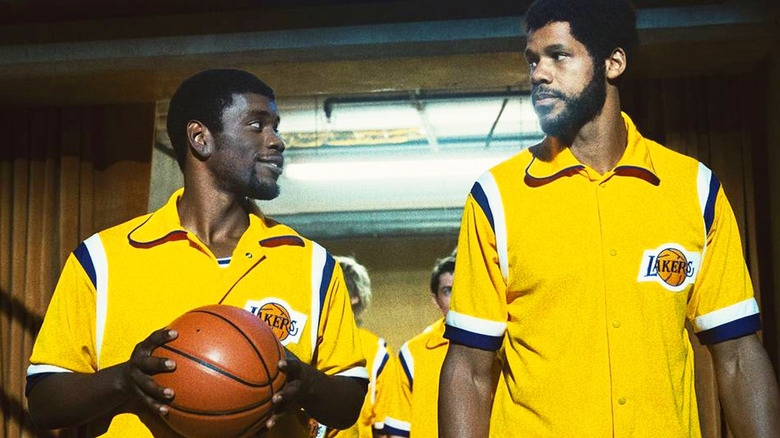 Winning Time: The Rise of the Lakers Dynasty (HBO; Crave). Adam McKay's drama about the Los Angeles Lakers heads into a second season set in the early '80s where the rivalry between Magic Johnson (Quincy Isaiah, above left) and The Boston Celtic's Larry Bird really heats up. Seven new episodes.
SAT/AUG 5
Also returning: The Chi (Showtime; Paramount+).
MON/AUG 7
Staying Inn: Hotel Julie (CTV Life). This 10-episode half-hour series follows Creative Director Autumn Hachey alongside interior designer Jillian Smith-Moher and an expert team of collaborators, as they work to revamp a 19th century inn into a luxury boutique hotel in Stratford, Ont.
Returning: Departure (Global)
TUES/AUG 8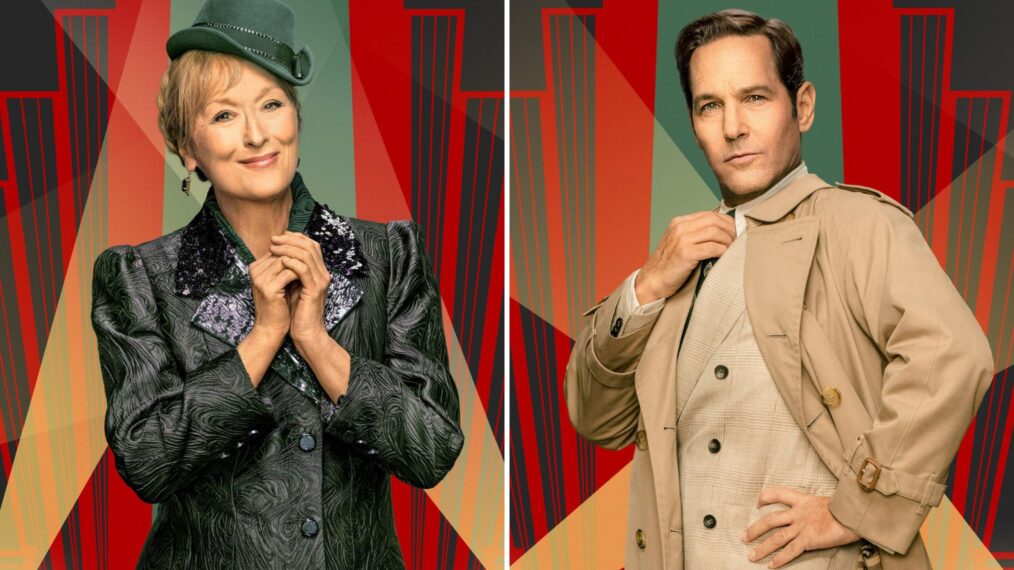 Only Murders in the Building (Hulu; Disney+). Season 3 finds podcasters Charles, Oliver and Mabel (Steve Martin, Martin Short and Selina Gomez) on the trail of a new murder mystery. This one involves the death of an actor named Ben (Paul Rudd) who died on stage in a play Oliver was directing during an opening night performance. Meryl Streep joins the cast as a so-so actress in the play. Jesse Williams and Ashley Park are also featured in Season 3 and look for more from Short's former SCTV mate Andrea Martin as Charles' makeup lady/love interest. Missing this season due to a scheduling conflict: Nathan Lane.
WEDS/AUG 9
High School Musical: The Musical: The Series (Disney+). The monthly calendar listing.
Ladies First: A Story of Women in Hip-Hop (Netflix).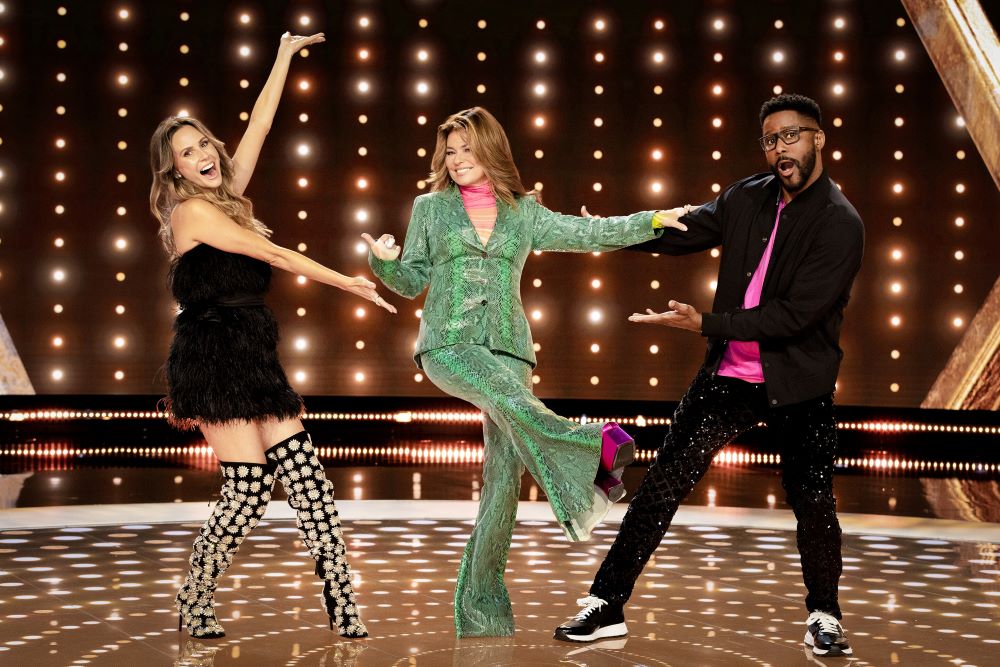 Superfan (CBS). Game show. A competition between fans of Kelsea Ballerini, Gloria Estefan, Little Big Town, LL Cool J, Pitbull and Shania Twain (above) to determine who are their biggest fans. Hosted by Keltie Knight and Nate Burleson. Could there be a dumber idea for a TV series? And who is Kelsea Ballerini?
Strange Planet (AppleTV+). This new adult animated series from Rick & Morty co-creator Dan Harmon and Nathan Pyle is set on a distant planet where beings look a lot like we do on earth. What, have special effects animators also gone on strike now? Demi Adejuyigbe, Danny Pudi, Hannah Einbinder, and Lori Tan Chinn are featured.
THURS/AUG 10
Love in Taipei (Paramount+). There's hell Taipei when parents surprise their dancing daughter (Ashley Liao) with a trip to Taipei for a cultural immersion program. Jokes on mom and dad, however — the program is less educational, more like Loveboat.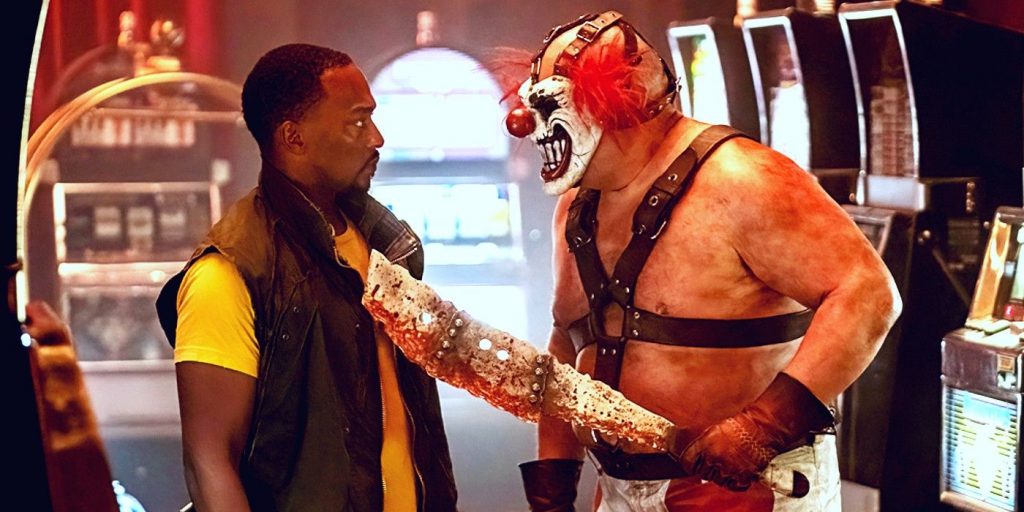 Twisted Metal (Paramount+). Based on a PlayStation game, this comedy is about a yappy outsider (Anthony Mackie, left)) who has to duck axe-wielding car thieves in order to deliver a mysterious package across a post-apocalyptic wasteland. Sounds like a Saturday night in Brampton. Listen for Will Arnett as the voice of a deranged clown who drives an ice cream truck.
The Challenge (CBS; CTV; Paramount+). Eighteen CBS reality stars from Survivor, Big Brother and Amazing Race battle six players from MTV's The Challenge. Season Two begins with a two hour-long premieres Thursday and then on Sunday. One man and one woman will have the chance to split the grand prize of $500,000.
FRI/AUG 11
You & Me (CBC Gem). Can a couple find happiness after surviving tragedies and secrets? That's the leap of faith Ben and Emma must take.
Red, White & Royal Blue (Prime Video). What if the president of the United States had a good looking son, who hated the equally handsome son of The UK's royal family — until they patched things up and fell in love? That's the premise of this feature based on a New York Times bestseller. Uma Thurman plays the president, Taylor Zakhar Perez plays her son and Nicholas Galitzine plays the prince.
All Up in the Biz (Showtime; Paramount+). A documentary about the life and rhymes of Biz Markie, who went from being a record sales rep to a hip-hop star.
Heart of Stone (Netflix). A new international spy thriller from director Tom Harper (Peaky Blinders) and starring Gal Gadot and Jamie Dornan.
SUN/AUG 13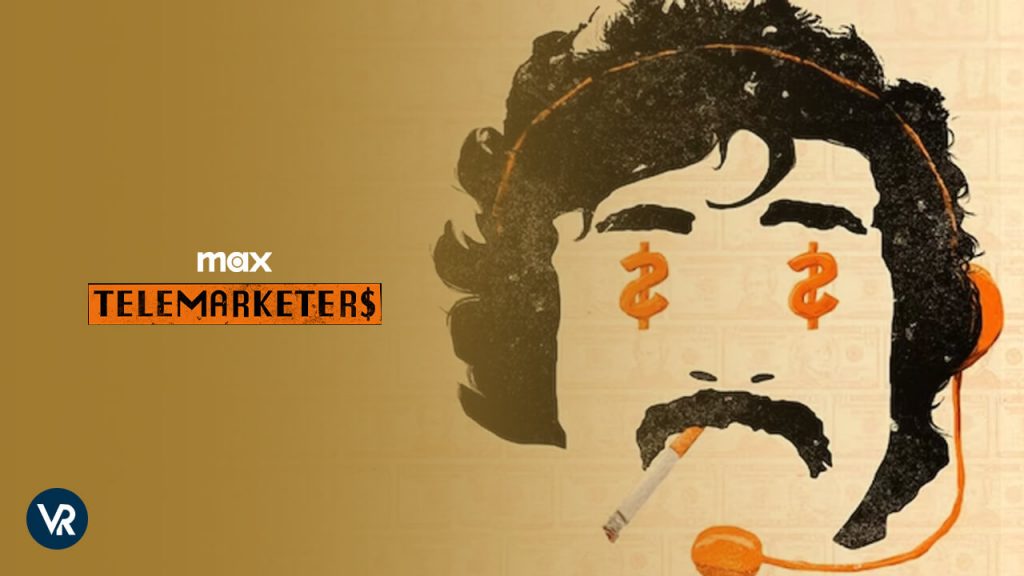 Telemarketers (HBO Max; Crave). A three-part docuseries about a pair of horrified telemarketing employees who decide to take down one of the worst telephone scamming companies from the inside. The business model of the New Jersey-based company they work for is to defund the most vulnerable. From Benny and Josh Safdie ("Uncut Gems").
Men in Kilts: A Road Trip with Sam and Graham (Stack TV). Can't get enough of Outlander, especially now since it is halfway through its final season? Check out this travel series from two of the stars, Sam Heughan and Graham McTavish. This season on Men in Kilts, they try to eat their way through New Zealand. Enroute, they come face-to-face with apex predators, fall 300 meters in a swing and discover the history and culture of the Māori.
Returning: Billions (Showtime; Paramount+). The seventh and final season.
MON/AUG 14
Assassin Club (CBC Gem). Henry Golding plays an assassin who has been hired to kill seven people — who have all also been hired to assassinate him!
Framing Agnes (Crave). This documentary is about Agnes, the pioneering, pseudonymized, transgender woman who participated in Harold Garfinkel's gender health research at UCLA in the 1960s. Director Chase Joynt blends fiction and nonfiction in telling the story.
TUES/AUG 15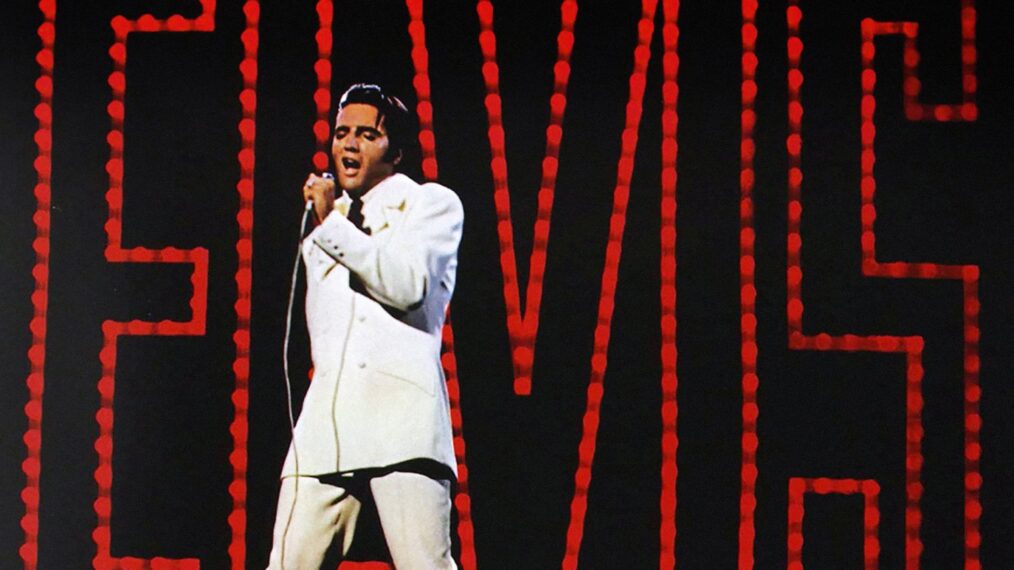 Reinventing Elvis: The '68 Comeback (Paramount+). This documentary looks at the 1968 "Comeback Special" that shook up Elvis' career just in time for Col. Parker to wreck it all again.
WED/AUG 16
Depp v. Heard (Netflix). All the "dirt" from the sensational trial of Johnny Depp and Amber Heard. Showing both testimonies side-by-side for the first time. Three episode docuseries.
THURS/AUG 17
Killing It (Peacock; Stack TV). This eight-episode comedy about class, capitalism, and one man's quest to achieve the American Dream returns for a second season. First he has to overcome vicious criminals, nature run wild, and worst of all, corporate America. Stars Craig Robinson, Claudia O'Doherty, Rell Battle.
Taking it Too Far (HBO Max; Crave). Tracy Morgan gets back on stage for what is billed as "his most edgy and fearless special yet." He talks about dating in his fifties as well as his 2014 car accident. Hilarious!
Returning: The Upshaws (Netflix).
FRI/AUG 18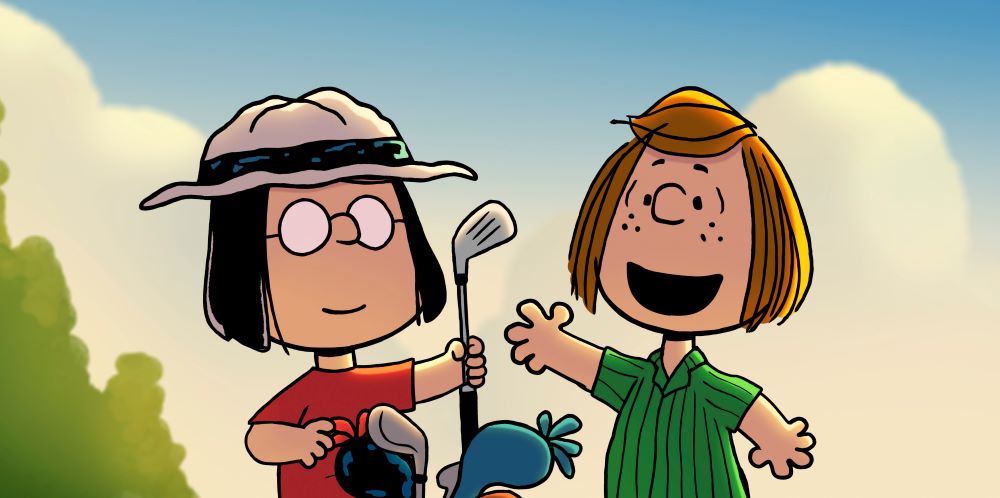 Snoopy Presents: One of a Kind Marcie (AppleTV+). Good grief! Peppermint Patty's friend Marcie finally gets her own Peanuts special. Here she unexpectedly gets elected class president — a job she didn't want — but does this take take away from the important things — such as golf and being Patty's caddie?
Order Up! (Paramount+). Hudson Yang, who played an aspiring chef for six seasons on ABC's Fresh Off the Boat, is out to prove he really can cook. He spent two years taking culinary classes and working restaurants across the US and Asia. Does he stand up to the heat from his crash course in cooking?
Returning: Pillow Talk (Crave). Season Two of the English adaptation of the French-language relationship series.
SAT/AUG 19
Stand Up to Cancer (Global). This one-hour special celebrates 15 years of cutting-edge cancer research with several celebrities taking part. They include Elizabeth Banks, Jessica Biel, Don Cheadle, Katie Couric, Danai Gurira, Tony Hale, Ken Jeong, Maria Menounos, Julianne Moore, Tig Notaro, Jimmy Smits, Eric Stonestreet and Justin Timberlake. Clips from past acts include Jack Black, Ben Falcone, Zach Galifianakis, Brad Garrett, Bill Hader, Jon Hamm, Kevin Hart, Ed Helms, Melissa McCarthy, and Matthew McConaughey.
SUN/AUG 20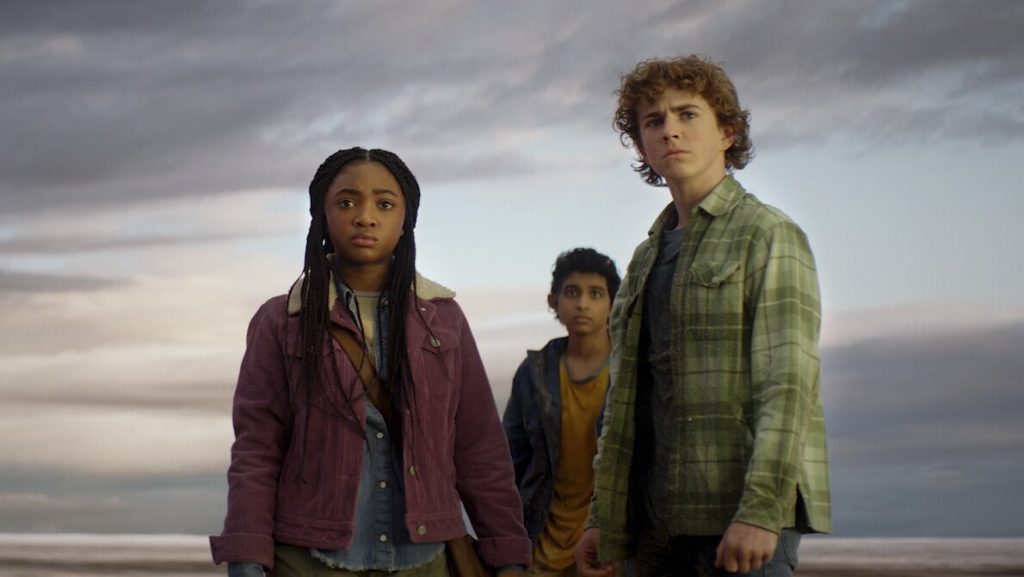 Percy Jackson and the Olympians (Disney+). Based on a best-selling book series, this shot-in-Vancouver fantasy is about a 12-year-old boy named Percy (played by Walter Scobell) who is a modern demigod capable of catching lightening bolts hurled by Zeus. But can he restore order in Olympus?
MON/AUG 21
Secrets of Prince Andrew (A&E). Please go away, royals.
"Indiana Jones and the Dial of Destiny" (various streaming services). Harrison Ford's fifth and final outing as the famed archeological hero makes a quick dash to streaming. Available for a rental fee.
WED/AUG 23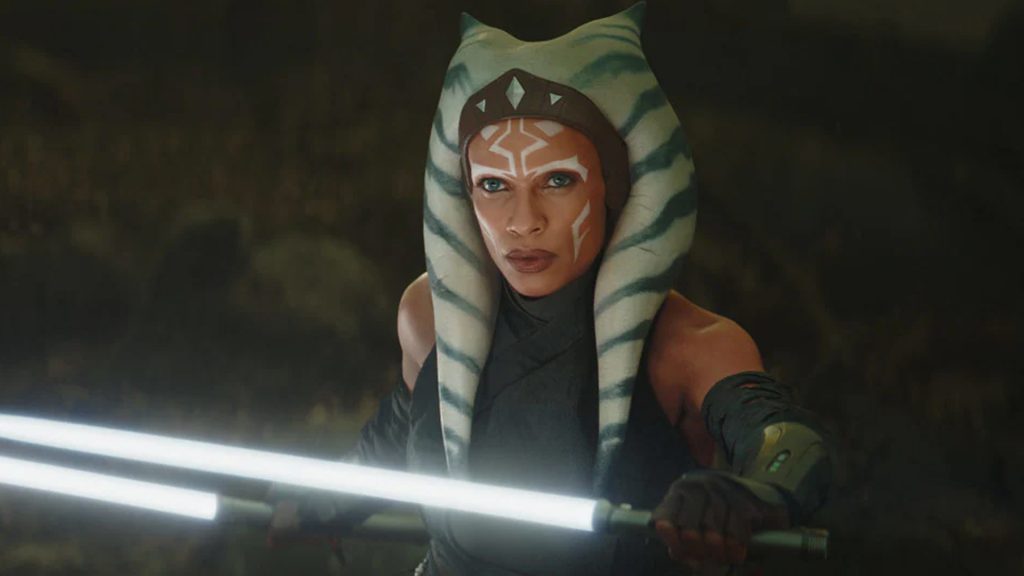 Star Wars: Ahsoka (Disney+). A whole spin off about the time Han Solo got a hole in his boot and stood in a puddle. No, it is about Ahsoka Tano, a Jedi Knight from the animated series Star Wars: The Clone Wars. In this live action series she's played by Rosario Dawson. Hayden Christensen returns as Anakin Skywalker.
BS High (HBO; Crave). A documentary about Michael Power-St. Joseph's in Etobicoke. No it isn't. This is about a real life "honest liar" who made up his academic background in order to bluff his way into a career as a football coach.
Returning: Invasion (AppleTV+; season two).
THURS/AUG 24
Explorer: Lost in the Arctic (Nat Geo; streams on Hulu and Disney+ Aug. 25). Sir John Franklin set off from England in 1845 with two ships and 129 men to be the first to navigate the Northwest Passage. Franklin's ships vanished without a trace. Now, National Geographic Explorer Mark Synnott and a team of local explorers attempt to solve the mystery by retracing Franklin's route in search of his long-lost tomb.
FRI/AUG 25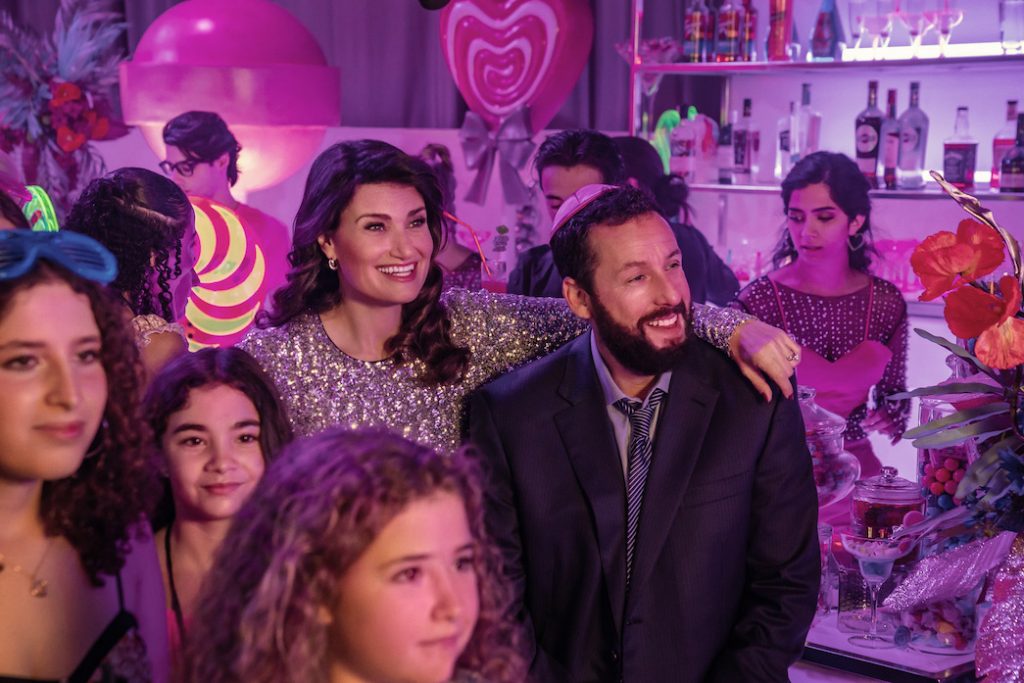 You are So Not Invited to My Bat Mitzvah (Netflix). Adam Sandler, his real-life wife Jackie and daughters Sadie and Sunny star in this adaptation of the 2007 novel by Fiona Rosenbloom. Also features Luis Guzman and Idina Menzel.
A Body That Works (CBC Gem). The story of two women: one longs to be a mother, but she can't carry a pregnancy to full term. The other, who needs the money, is able to grant the gift of life on the other's behalf. Their hopelessness unites them, but their transaction is far from simple.
Vacation Friends 2 (Disney+). This film reunites "Vacation Friends" writer-director Clay Tarver and stars John Cena, Lil Rel Howery, Yvonne Orji and Meredith Hagner with new co-stars Carlos Santos, Ronny Chieng, Jamie Hector and Steve Buscemi.
Wanted: The Escape of Carlos Ghosn (AppleTV+). This four-part documentary series tells the story of CEO-turned-fugitive Carlos Ghosn and his relentless climb to the top of the corporate ladder, his shocking arrest and unbelievable escape.
The Chosen (CBC Gem). This series is about a fella named Jesus of Nazareth. Jonathan Roumie stars.
WED/AUG 30
Le Stade (Paramount+). This docu-series looks at the Stade Toulousain rugby team — led by captain Julien Marchand and star players Antoine Dupont and Romain Ntamack — which dominated world play from 2020 to 2023.
Returning: Archer (FXX. Final season of the long-running animated series.
THURS/AUG 31

The Price is Right: A Tribute to Bob Barker (CBS). This hour-long special honours the life and career of the television legend and animal rights activist who passed away last week at the age of 99. Drew Carey hosts, with plenty of clips from Barker's 50+ year career in daytime television. The special will be repeated in The Price is Right's usual daytime slot at 11 am on Labour Day, Monday, Sept. 4.