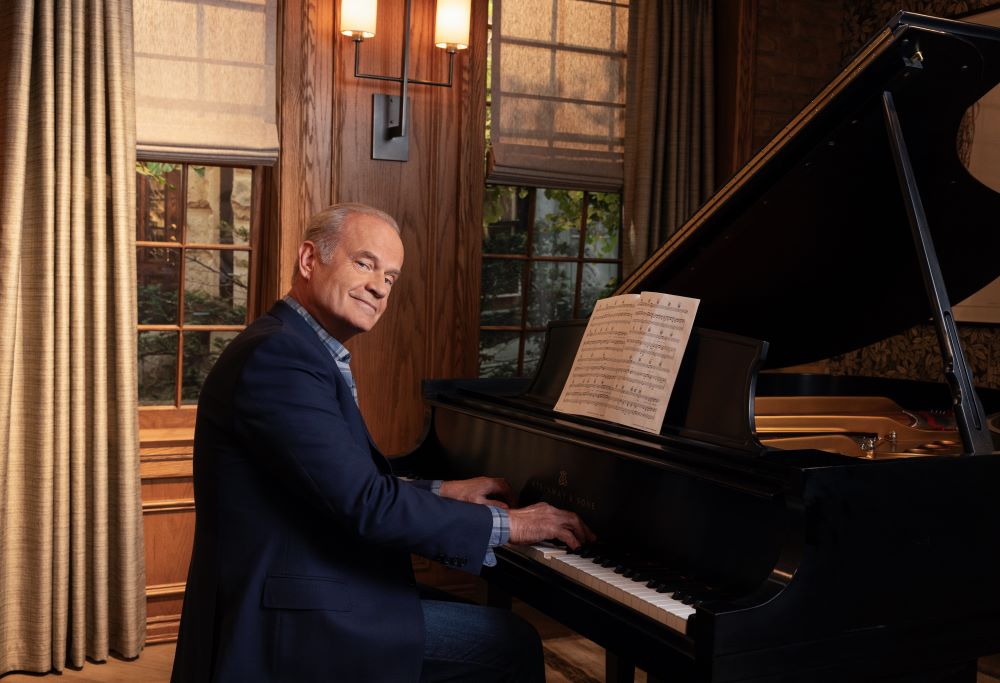 Can Frasier make it without Niles, Daphne, Roz and Eddie the dog? Rebooting Kelsey Grammer's Frasier without David Hyde Pierce as younger brother Niles does seem a little like reteaming Laurel without Hardy. Consider, however, that Grammar brought nobody with him when he left Cheers. Sometimes fresh blood is an essential part of new surroundings. Find out when this 10-episose reboot starts streaming Oct. 12 on Paramount+
Meanwhile, due to the fact that the writers' strike just ended after a 148-day layoff, new scripted fare remains unusually thin from the broadcast networks this fall. Check back often as this page will be updated regularly. UPDATED OCT. 24
SUN/OCT. 1
The Ringleader: The Case of the Bling Ring (HBO; Crave). From director Sophia Coppola. Rachel Lee, the teenage mastermind behind a string of high-profile celebrity robberies in 2008 and 2009, is exposed in this documentary. Were her friends to blame for a string of Hollywood break-ins?
Django (Netflix). The forgotten Marx brother is profiled. No, actually this French/Italian production is a 10-episode western.
Returning: Bob's Burger, Family Guy, The Simpsons (Fox, Citytv); Heartland, The Great Canadian Baking Show (CBC).
MON/OCT. 2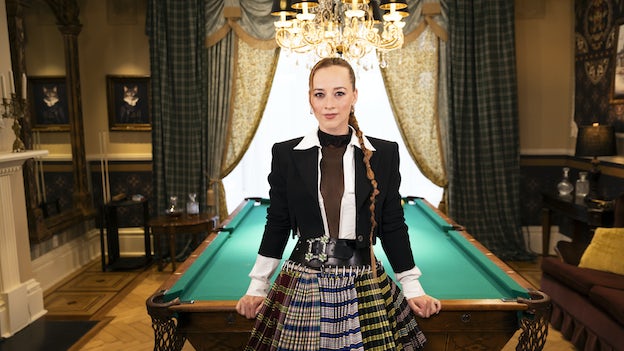 The Traitors Canada (CTV). Karine Vanasse (Cardinal) hosts both the French and the English versions of this reality whodunit, a series that saw Craig Ferguson host an American version a few seasons ago. It's basically a bunch of people in a room playing a live version of Clue, except one of them is screwing with the other contestants (so like every board game version of Clue.)
Returning: Murdoch Mysteries (CBC, for a 17th season); Jimmy Kimmel Live!, Late Night with Seth Meyers, The Late Show with Stephen Colbert, The Tonight Show starring Jimmy Fallon (the usual networks). The late night writers blow the dust off after the 148-day writers' strike.
TUES/OCT. 3
FBI True (CBS). Not another scripted series, but a look at real life FBI cases such as child abductions and the Times Square standoff through the eyes of the agents who were there. Launched last season on Paramount+, it, leaps to broadcast as second season post-strike filler.
Found (Fox). A new missing persons procedural starring Mark-Paul Gosselaar and Shanola Hampton.
WED/OCT. 4
Beckham (Netflix). This much-anticipated, four-part documentary series looks at British soccer ace David Beckham. With commentary from Posh Spice. DIrected by Fisher Stevens.
Magnum P.I. (NBC; CTV). Surfs up as the final bunch of episodes from this rebooted series are blown off on NBC.
Returning: Hudson & Rex (Citytv); Quantum Leap (NBC). This series went into the past, had writers write episodes before the strike was called and shot them ahead of time so that new episodes could premiere this fall.
U.S. network premieres: The Spencer Sisters; Sullivan's Crossing (The CW). Two shows that showed promise last season in Canada — Sullivan to robust ratings — join the most-Canadian American network.
THURS/OCT. 5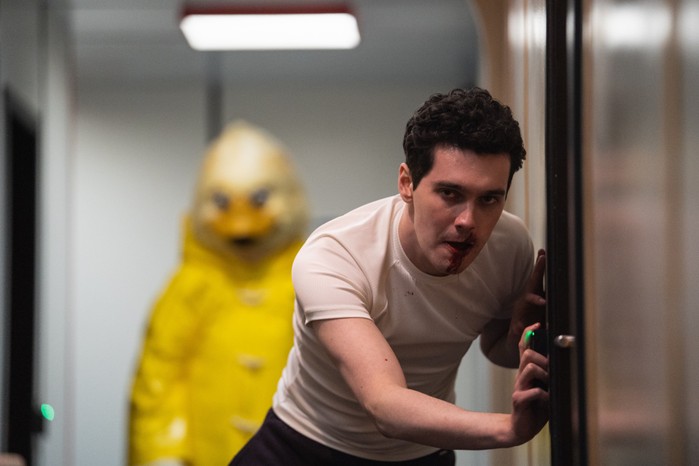 Wreck (Hollywood Suite). Set on a luxury cruise liner, where a duck and Gen Zers run amock, this six-part horror-comedy from The UK opens with two back-to-back episodes airing Oct. 5 with new episodes airing every Thursday through Nov. 2.
Everything Now (Paramount+). Sophie Wilde stars in this eight-episode British series about a teenager checking things off her bucket list after being hospitalized for anorexia.
Returning: Loki (Disney+). Tom Hiddelston returns for a second season in this Marvel Comedy-Fantasy.
FRI/OCT. 6
Returning: Transplant (CTV) for a fourth and final season.
SAT/OCT. 7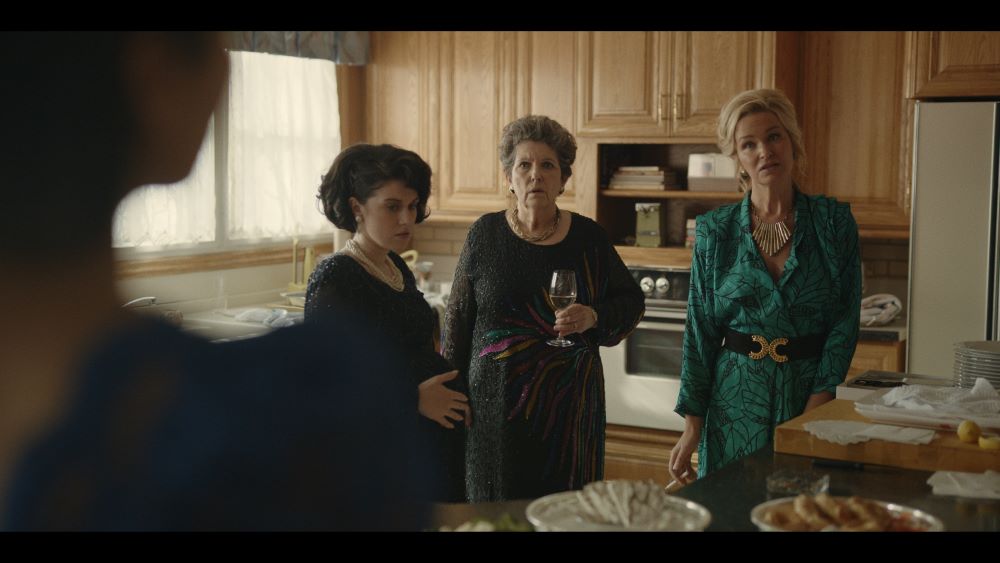 Little Bird (APTN). A six-part limited series that explores universal themes of resilience in the face of trauma and loss. Focuses on Bezhig Little Bird, who was removed from her home on the Long Pine Reserve in Saskatchewan and adopted into a Montreal Jewish family at the age of five — becoming Esther Rosenblum. Drawn from true stories, this is the story of one woman's search for her Indigenous roots. From showrunner Jennifer Podemski.
SUN/OCT. 8
Returning: The Circus (Showtime).
TUES/OCT. 10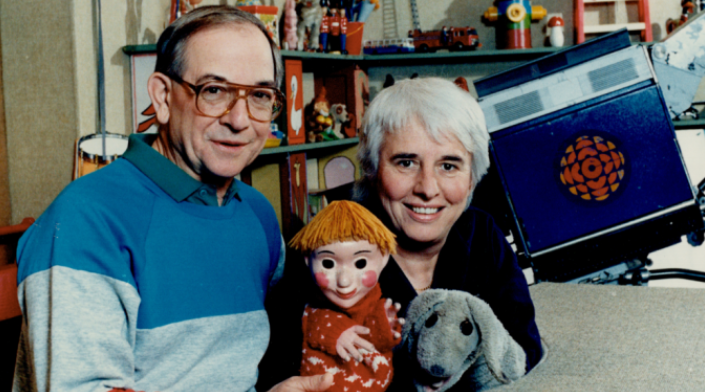 Mr. Dressup: The Magic of Make-Believe (Prime Video). This People's Choice award winner last month at TIFF profiles children's TV entertainer Ernie Coombs, beloved for generationas as Mr. Dressup. Features members of Coombs family, clips from his old pal Fred Rogers (Mister Rogers Neighborhood) and former Toronto Star TV critic Rob Salem in full Batman villain attire.
WED/OCT. 12
Frasier (Paramount+). One of the greatest network sitcoms ever is rebooted 19 years after Dr. Frasier Crane (Kelsey Grammer) left the building in 2004. Grammer is on his own here with the good doctor quitting his talk show and moving to Boston from Seattle. There he joins an old pal Alan (Nicholas Lyndhurst) as a Harvard professor. He also re-connects with his son Frederick (Jack Cutmore-Scott), now a 30-year-old fireman. Bebe Neuwirth as Lilith and Peri Gilpin as Roz from the original series will make guest appearances. There's no Niles (David Hyde Pierce), but there is Niles' and Daphne's quirky son and Frasier's nephew David (Anders Keith), a chip off the old germophobic block. The first two episodes are directed by sitcom legend Jim Burrows. The opening episode will also air Oct. 17 on CBS.
The Fall of the House of Usher (Netflix). Bruce Greenwood stars in this eight-episode adaptation of the Edgar Allan Poe short story. Carla Gugino, Mary McDonnell, Mark Hamill, Henry Thomas and Annabeth Gish lend support. Directed by Mike Flanagan.
Returning: Transplant (NBC). The fourth and final season of the CTV hospital drama.
FRI/OCT. 13
Bria Mack Get a Life (Crave). A 25-year-old black woman navigates life in a predominantly white world. Good thing she's got an invisible friend named Black Attack to help her out. From up and coming creator and showrunner Sasha Leigh Henry. First three episodes drop Friday the 13th with three more available for streaming starting Oct. 20.
The Burial (Prime Video). Tommy Lee Jones plays a funeral home owner who hires a lawyer (Jamie Foxx) to save his business in this movie based on a true story.
Goosebumps (Disney+; Hulu). This latest adaptation of the R.L. Stine YA novels stars Justin Long, Rachel Harris, Miles McKenna and others. The first five of 10 episodes premiere on the 13th.
SAT/OCT. 14
Field Day (W Network; airs Sun., Oct. 15 on The Hallmark Channel). Rachel Boston and Benjamin Ayres star in this fall seasonal film about three moms from different social circles who are forced to work together to plan their kids' elementary school "field day." Shannon Chan-Kent and Carmel Amit also star. Canadian David Winning directs this, his 25th feature for Hallmark.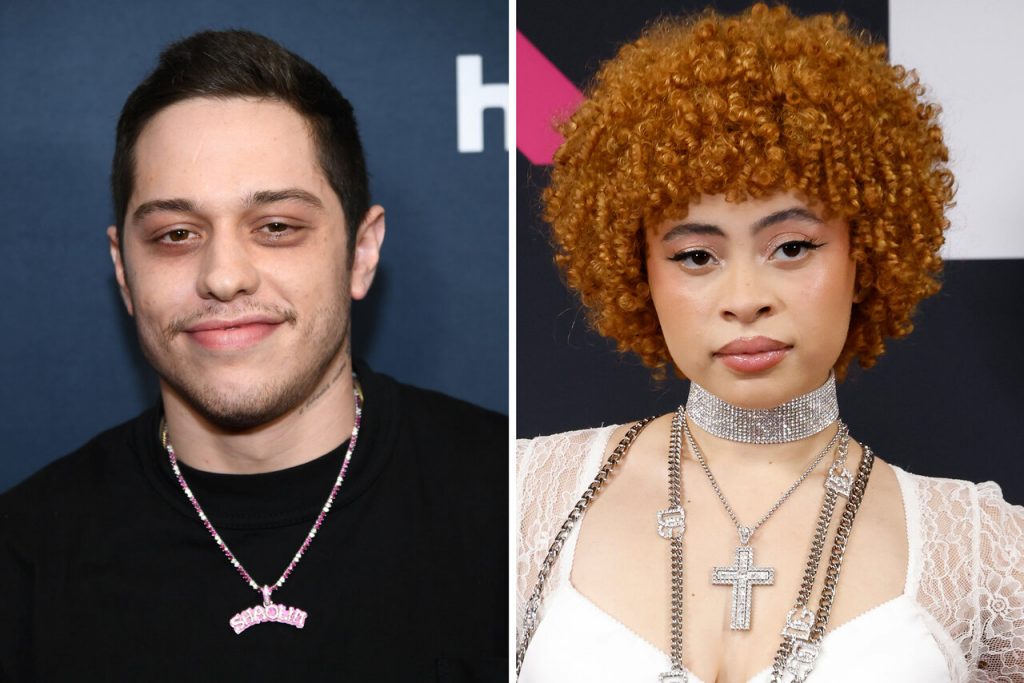 Returning: Saturday Night Live (NBC; Global). The 49th season premiere is hosted by former player Pete Davidson with musical guest Ice Spice.
SUN/OCT. 15
Listing Large (CTV Life). Real Estate moguls and business partners Odeen Eccleston and Lamont Wiltshire juggle their growing real estate empire while dealing with the demands of parenthood, friendship, and their past romantic relationship. Ten episode reality series.
Lessons in Chemistry (Apple TV). Set in the 1950s, this miniseries stars Brie Larson as a single mom who dreams of becoming a scientist. In her way are the usual suspects — men! She shows them a thing or two, however, as the host of a TV cooking show.
Love is Blind S5: Reunion Special (Netflix).
MON/OCT. 16
The American Buffalo (PBS). Ken Burns' latest documentary is a two-part look Bill quarterback Josh Allen. No, it is not, it is a look at the four-legged buffalo, I was just looking to bison time. Series concluded the next night on PBS.
Returning: The Daily Show (Comedy Central; CTV Comedy). The search for Trevor Noah's replacement goes on.
TUES/OCT. 17
Crush (Paramount+). This two-part documentary chronicles a catastrophe that occurred in 2022 in Seoul where a crowded Halloween event led to the deaths of over 150 people.
Heather McMahan: Son I Never Had (Netflix). Stand-up comedy special.
THURS/OCT. 19
Neon (Netflix). This eight episode comedy is about a young reggaeton artist looking to make it big in Miami.
FRI/OCT. 20
The Pigeon Tunnel (AppleTV+). Errol Morris directs this documentary about former British spy David Cornwell, who became famous as best-selling spy novelist John le Carre.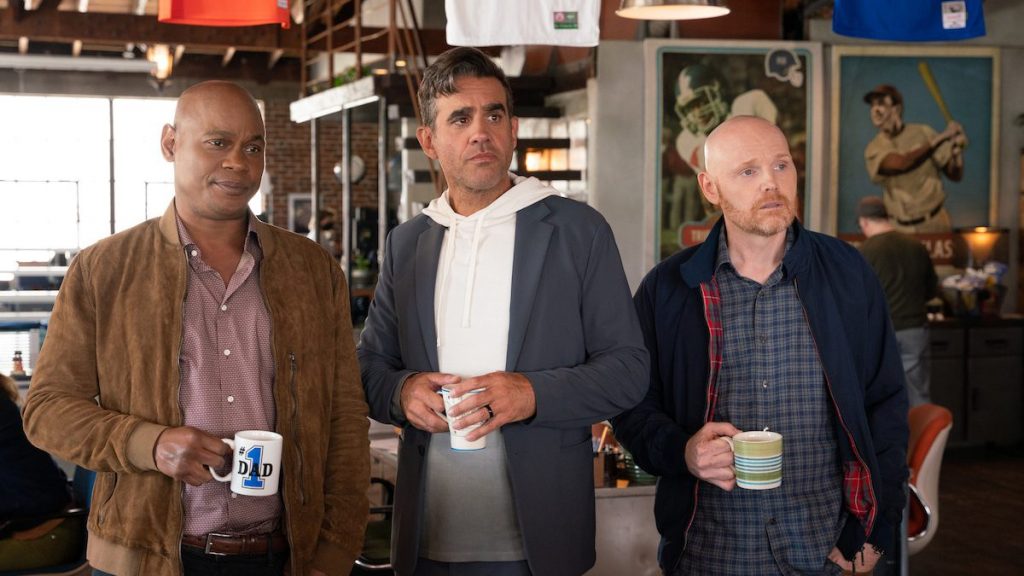 Old Dads (Netflix). Bill Burr stars in and directs in this comedy film that asks: are modern dads simply more evolved now? Bobby Cannavale plays another one of the less-evolved old dads.
SUN/OCT. 22
aka Mr. Chow (HBO Max; Crave). A documentary portrait of famed restauranteur Mr. Chow, who takes out his cultural frustrations on large canvases full of paint and garbage.
TUES/OCT. 24
Milli Vanilli (Paramount+). Documentary about the lip synch-ers who sunk.
Pete Holmes: I Am Not For Everyone (Netflix). Standup comedy special. And he's not.
THURS/OCT. 26
Everyone Else Burns (CW). This British sitcom stars Simon Bird (The Inbetweeners) as the head of a family who joins an apocalyptic religious cult in Manchester, England. Six episodes.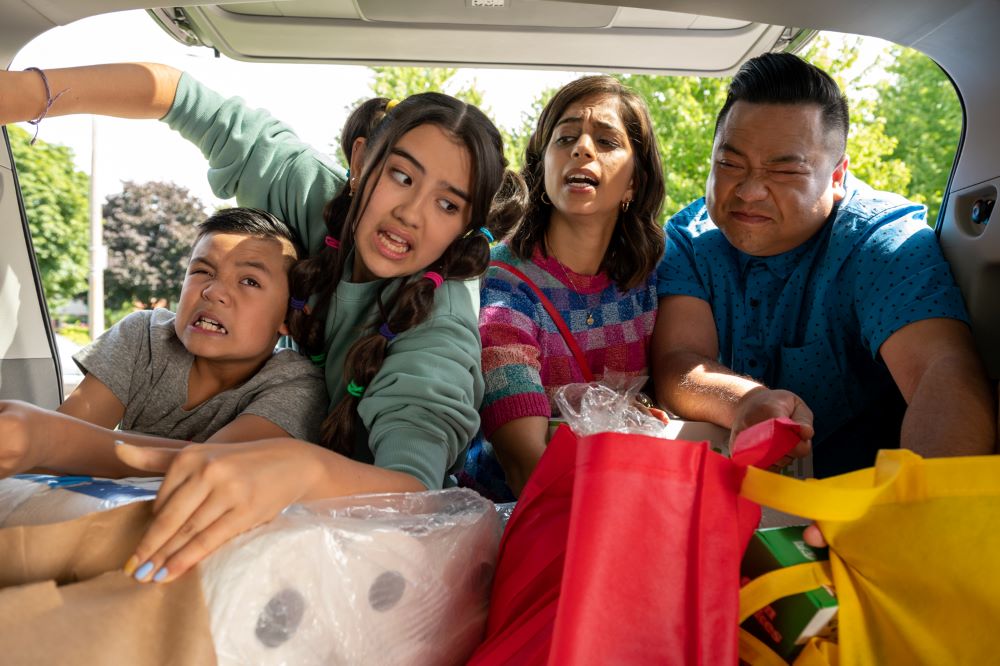 Run the Burbs (The CW). The CBC sitcom starring Andrew Phung makes its US network debut.
FRI/OCT. 27
Pain Hustlers (Netflix). Emily Blunt stars as a young mother who works at a struggling pharmaceutical start-up in Florida. Suddenly she finds herself caught up in a criminal conspiracy. Also starring Catherine O'Hara, Chris Evans, Jay Duplass and Andy Garcia. David Yates directs.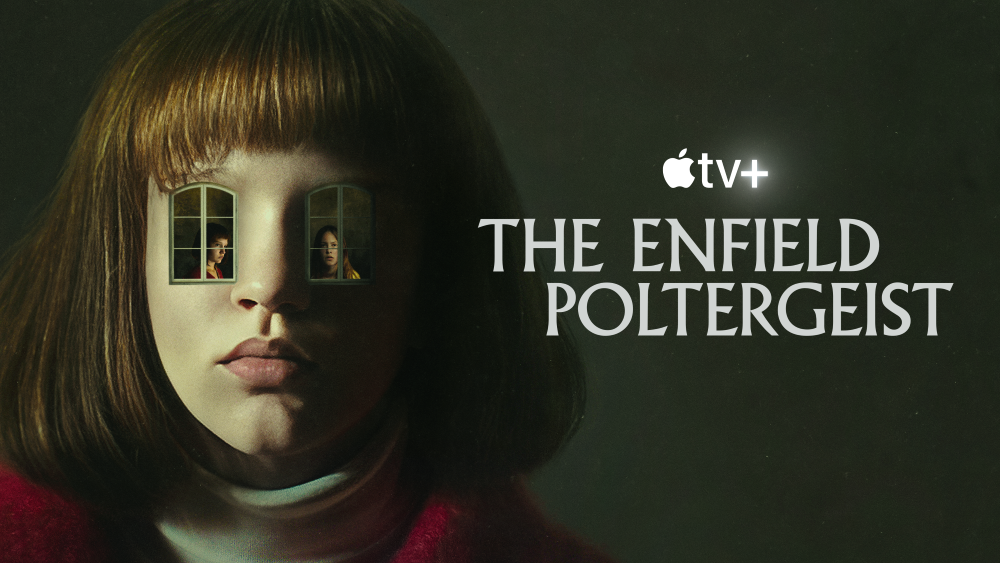 The Enfield Poltergeist (AppleTV+). Through recreations and drawn from hundreds of hours of original recordings made inside a house as events unfolded, this chilling docuseries looks at one of history's most famous hauntings. It occurred in 1977 in London and inspired cult horror classics such as "The Conjuring 2."
Shoresy (Hulu). The Canadian hockey comedy starring Jared Keeso (Letterkenny) make its US debut.
Returning: Penn & Teller: Fool Us (CW).
SUN/OCT. 29
Fellow Travelers (Showtime; Paramount+). This eight-part series looks at the romance between two male political staffers starting back in the McCarthy era of the '50s and lasting decades. Matt Bomer, Jonathan Bailey, Chris Bauer and Alison Williams star.
TUES/OCT. 31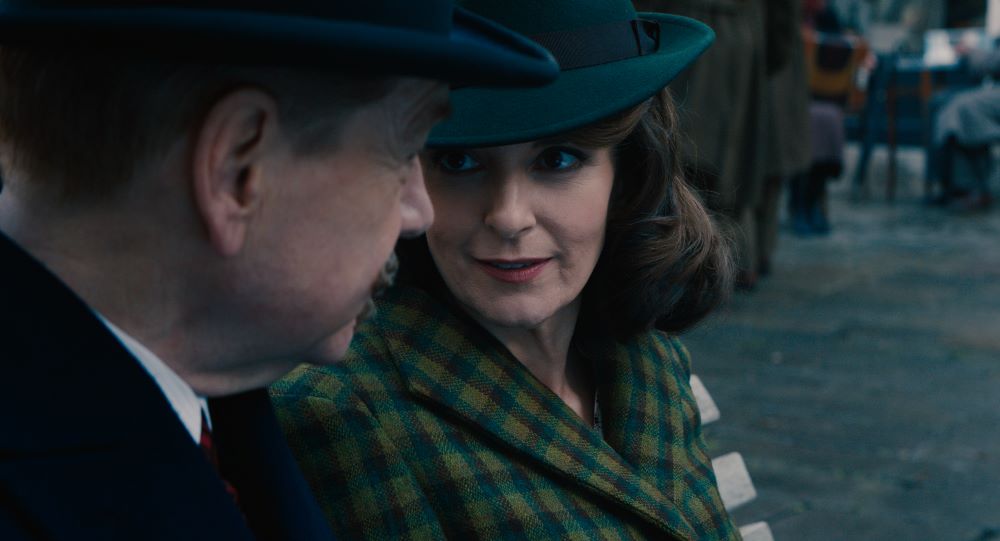 A Haunting in Venice (Disney+). Set in post-World War II Venice on All Hallows' Eve, this movie stars Kenneth Branagh as celebrated sleuth, Hercule Poirot. Now retired and living in self-imposed exile in the world's most glamorous city, Poirot reluctantly attends a séance at a decaying, haunted palazzo. When one of the guests is murdered, the detective is thrust into a sinister world of shadows and secrets. Kyle Allen, Camille Cottin, Jamie Dornan, Tina Fey, Jude Hill, Ali Khan, Emma Laird, Kelly Reilly, Riccardo Scamarcio and Michelle Yeoh also star.