He's directed Drake, Rihanna, Kanye West, Justin Bieber and Jay Z. Now, Julien Christian Lutz, a.k.a. Director X, puts a Hip Hop spin on a legendary folk hero with  Robyn Hood. The Young Adult drama airs Friday nights on Global and can also be streamed on Stack TV.
On this week's episode of brioux.tv: the podcast, we hear from two of the key players on the new series: Jessye Romeo, a young, British actress who plays Robyn — a masked, hip hop vigilante and leader of The Hood. She's out for justice with her family and friends who are all under attack in their besieged, low-income housing development, Sherwood Towers.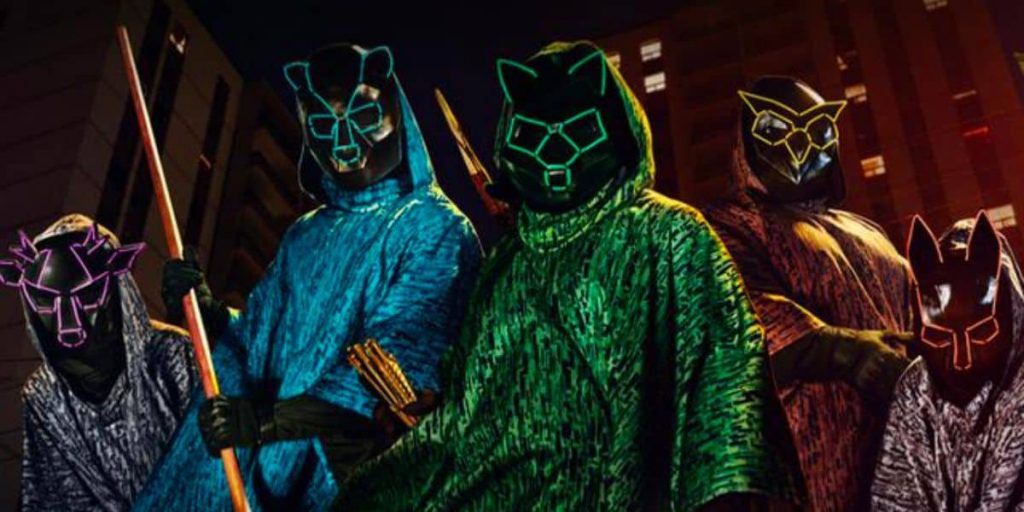 Romeo wears a balaclava, black gloves and a large, Darth Vader-ish black mask with neon markings when she's performing the spirited music scenes in the series. "It got hot in there," she admits. A dialect coach helped hide her English accent, and martial arts instructors got her in fighting shape for the modern jousting scenes, especially one prolonged battle in John Prince's ritzy condo tower.
The main bad guy on Robyn Hood is evil developer John Prince, who is in cahoots with the nasty Sherriff of New Nottingham. Before you can say, "Premier Doug Ford," this shot-in-Toronto modern-day parable seems ripped from today's headlines.
The vision behind it all is co-creator, producer and Director X, who explains on this episode how this series came about. X saw an opportunity to bring some social relevance to the old, "steal from the rich, give to the poor" theme.
He also feels that Romeo is perfect as this new Robyn. Plus, the Brampton, Ont., native talks about how he first got into directing music videos for today's biggest superstars. He also sings a few bars of his all-time favourite TV theme song — and you will be cheered by the song he selects.
To listen to the episode, simply click on the white arrow in the blue dot, above.