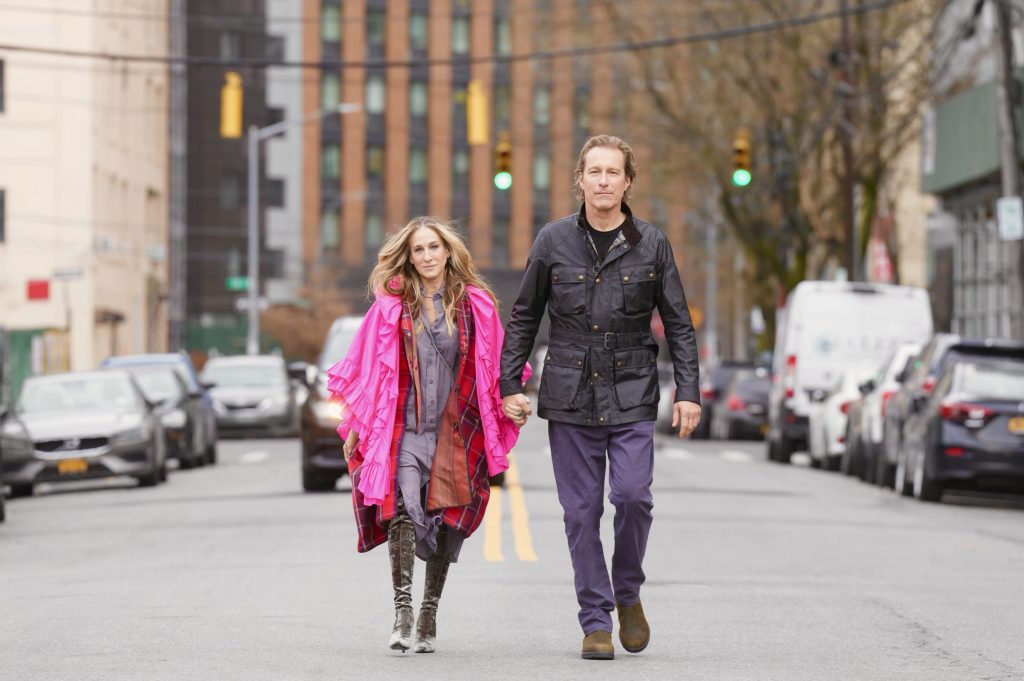 Look at these two. Do they not look bored out of their minds? Trapped in a series so out of touch with society today it literally takes place in the middle of the road. Why is Carrie wearing a shower curtain over Red Green's old bathrobe? Is Aidan off to face certain Peloton death? Please tell me that's Samantha driving the car sneaking up behind them! The end of the month features a second season of this gaudy reboot. You have been warned!
New listings will be added throughout the month so please keep checking back. UPDATED JUNE 20.
THURS/JUNE 1
Returning: iCarly (Paramount+). Season 3 premiere.
FRI/JUNE 2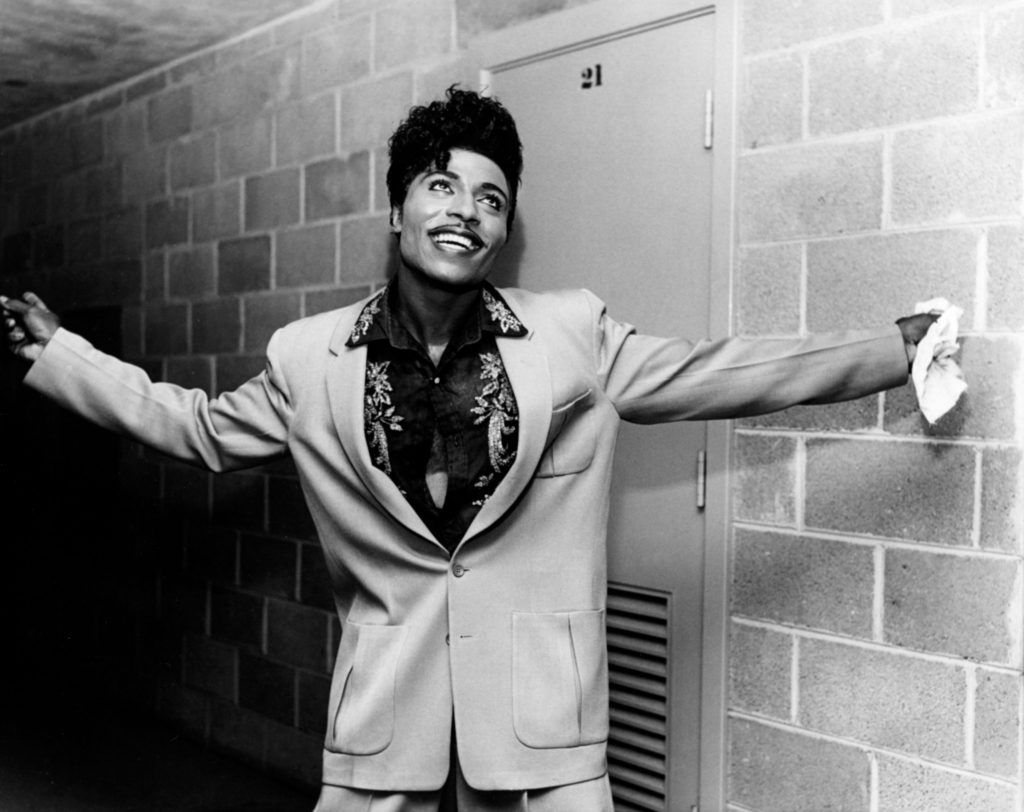 American Masters Little Richard: King and Queen of Rock 'n' Roll (PBS). Good golly Miss Molly! Back in the early '60s, Little Richard counted The Beatles and The Rolling Stones among his opening acts. In this homage to Himself, the self-proclaimed architect of rock 'n' roll is saluted by admirers such as Keith Richards and Ringo Starr. They both talk about how they stole anything they could from watching his rousing stage act. Also weighing in are Big Freedia, Nile Rogers, Pat Boone, Bobby Rush and Deacon John.
SUN/JUNE 4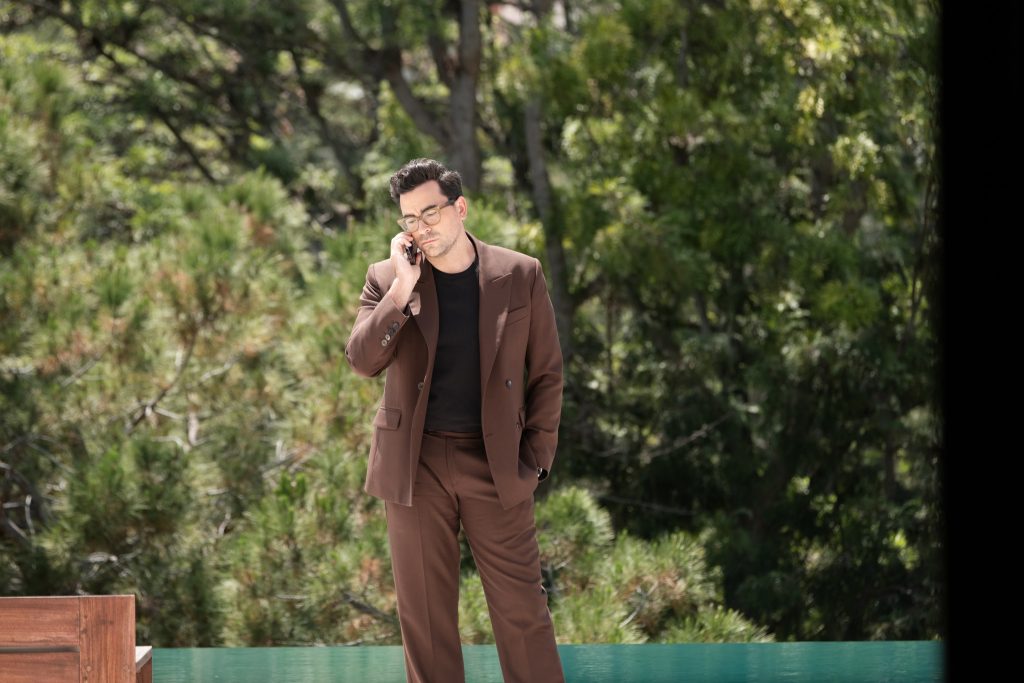 The Idol (HBO; Crave). Dan Levy (above) is probably on the phone to his agent after signing aboard this six-episode series shredded in May at its premiere in Cannes. Lily-Rose Depp stars as a pop star who suffers a nervous breakdown. Helping to put her back on her feet is a mysterious nightclub owner (Abel Tesfaye, aka The Weeknd). Elizabeth Berkley and Hank Azaria are also featured, as is, in her final role, Anne Heche.
The Lazarus Project (TNT). This eight-hour sci-fi drama from The UK is about a secretive organization that can send the world back in time whenever things look dour for the world. So every half hour or so,
MON/JUNE 5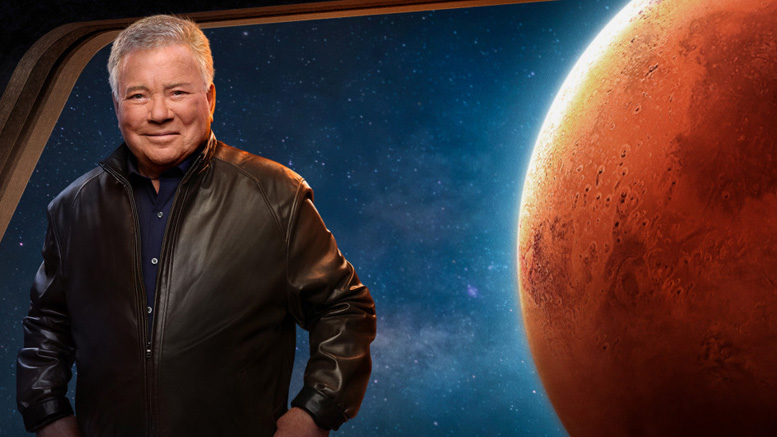 Stars on Mars (Fox). William Shatner, 92, hosts this reality competition where "celebronauts" (Lance Armstrong, Ariel Winter, Ronda Rousey and many more) are sequestered in a giant Mars simulator and have to survive by eating Space Food Sticks, etc.
TUES/JUNE 6
30 For 30: The Luckiest Guy in the World (ESPN). The four-part documentary looks at NBA star Bill Walton.
Burden of Proof (HBO). A four-part, true crime documentary about a girl who went missing as a teenager and her brother's year-long search to find out what happened to her.
WED/JUNE 7
Arnold (Netflix). Governator Arnold Schwarzenegger, currently starring in his first TV series FURBAR, is profiled in this three part docuseries that will pump you up. Not to be confused with Hey Arnold!
Returning: It's Always Sunny in Philadelphia (FXX). Season 16!
THURS/JUNE 8
Based on a True Story: Season One (Peacock). This comedic thriller is actually based on a true story about a realtor, a tennis player and a plumber. They don't walk into a bar, but into an LA murder. Kaley Cuoco, Chris Messina, and Tom Bateman star, with all eight episodes dropping at once.
Returning: Never Have I Ever (Netflix). The fourth and final season to hear John McEnroe's hilarious narration.
FRI/JUNE 9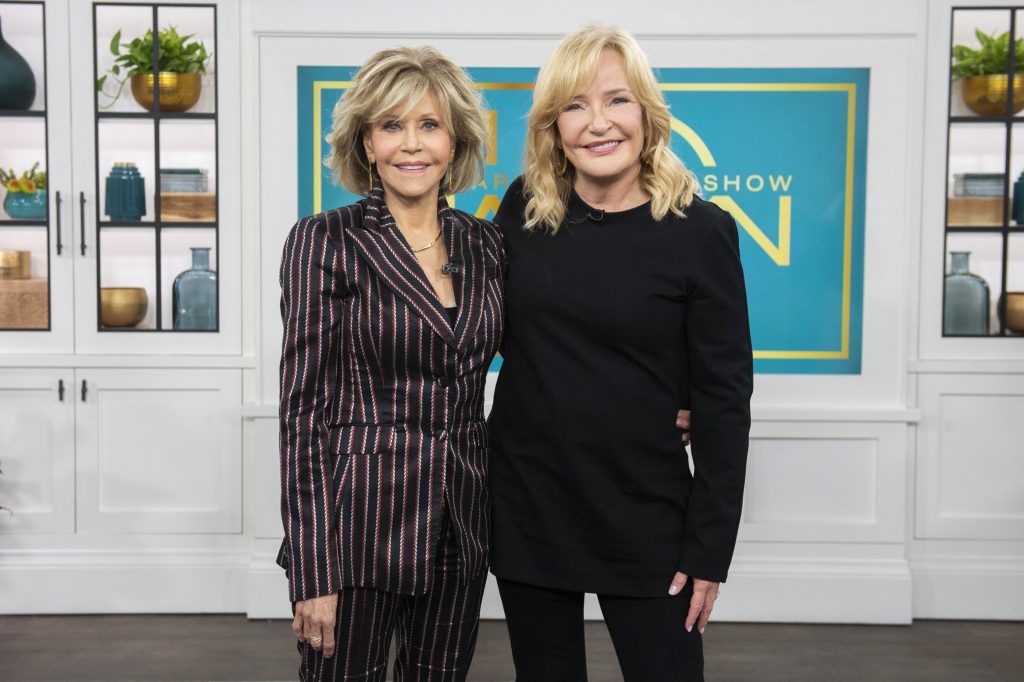 The Marilyn Denis Show (CTV). Surprise special guests are expected as the ever-popular daytime talk show host concludes her CTV series after 13 seasons; that followed a 20-year run as host of Citytv's CityLine. Hear Marilyn on her career and the final season as a guest this month on brioux.tv: the podcast.
Flamin' Hot (Hulu; Disney+). Jesse Garcia plays a Frito-Lay janitor who became a marketer for the company and apparently invented Falmin' Hot Cheetos. Directed by Eva Longoria and starring Tony Shalhoub, Dennis Haysbert, and Matt Walsh.
Returning: The Lake (Prime Video). Season Two, staring upcoming brioux.tv: the podcast lead Jordan Gavaris. Season Two features Lauren Holly. You can listen to the podcast here.
SUN/JUNE 11
The 76th Tony Awards (CBS/Paramount+). Looks like this is back on after a waiver arrived from the Writer's Guild allowing it to proceed despite the current strike.
TUES/JUNE 13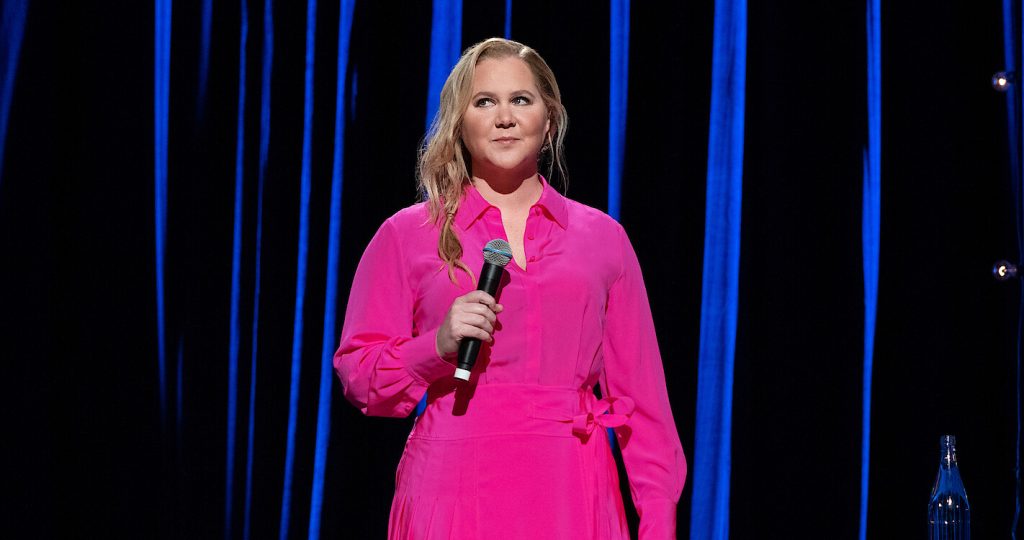 Amy Schumer: Emergency Contact (Netflix). Standup comedy special.
WED/JUNE 14
How Do You Measure a Year? (HBO). Filmed over 17 years, this documentary follows a father's journey to capture how much his daughter has changed and how far she has come, each year on her birthday.
The Full Monty (Hulu). A sequel to the 1997 movie checks to see if those characters are still sticking it out all these years later. Robert Carlyle, Mark Addy, Tom Wilkinson, Lesley Sharp, Hugo Speer, Paul Barber, Steve Huison, and Wim Snape all return. Eight episodes.
Returning: Temptation Island (USA); The Wonder Years (ABC). Yeah, I thought it was canceled last year too. Season 2 guest stars include Wayne Brady, Tituss Burgess, Donald Faison, Patti LaBelle, Phoebe Robinson, and Bradley Whitford.
THURS/JUNE 15
Returning: Star Trek: Strange New Worlds (Crave; CTV Sci-Fi). Season Two of the S.S. Enterprise series starring Anson Mount as Captain Christopher Pike. Black Mirror (Season 6; Netflix).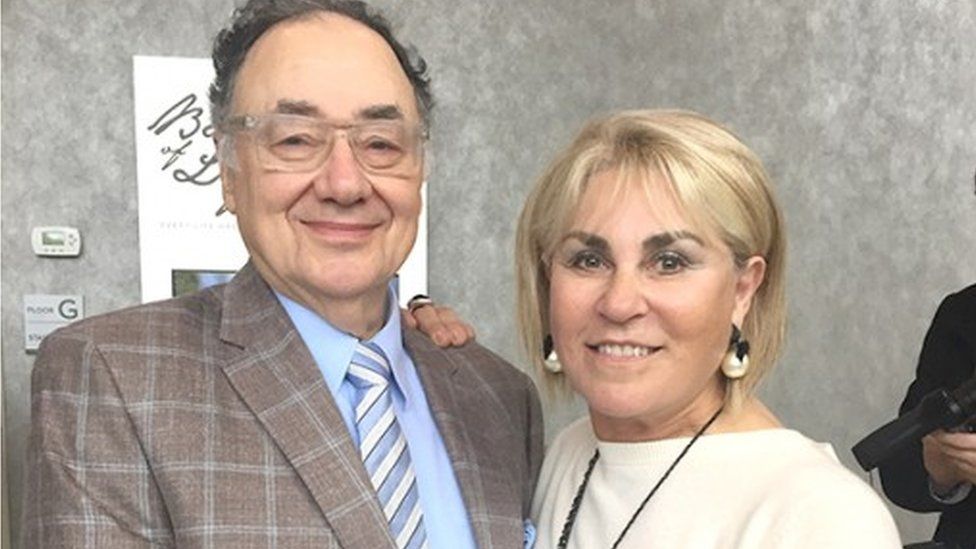 FRI/JUNE 16
Billionaire Murders (Crave). This four-part documentary attempts to answer the unsolved crime question — who killed Toronto power couple Barry and Honey Sherman (above)? Investigative journalist Kevin Donovan goes through the evidence.
Stan Lee (Disney+). The late great Marvel comic book creator is profiled. 'Nuff said.
Extraction 2 (Netflix). Chris Hemsworth returns (as a dentist?) in this sequel to the 2020 action thriller.
Returning: Outlander (Starz). Yes, it's still on. This seventh season will be divided into two eight-episode parts, just to drag this whole time travel thing into the next millennial.
SAT/JUNE 17
John Early: Now More Than Ever (HBO). The comedian and his band The Lemon Squares perform a comedy special taped in Brooklyn.
SUN/JUNE 18
The Walking Dead: Dead City (AMC). This six-episode spinoff focuses on Maggie (Lauren Cohan) and Negan (Jeffrey Dean Morgan) as they battle for survival in what's left of Manhattan.
Returning: The Righteous Gemstones (HBO; Crave). Season 3 of the series about a televangelist clan starring Danny McBride, John Goodman and Adam Devine.
MON/JUNE 19
June Nineteenth: A Global Celebration for Freedom (CNN/OWN). Music/live event special.
WED/JUNE 21
Secret Invasion (Disney+). Nick Fury (Samuel L. Jackson) returns in this six-episode Marvel miniseries about an an invasion of Earth by a shape-shifting alien race. Also stars Ben Mendelsohn, Emelia Clarke, Cobie Smulders, Olivia Coleman, Martin Freeman, Dermot Mulroney and Don Cheadle.
THURS/JUNE 22
Downey's Dream Cars (Max; Crave). Yes, that Downey — Robert Jr. — has made a series about the cool cars from the '60s and '70s he's bought and converted to electric vehicles. So Detroit Iron, Man! Among the cool wheels are a Corvette Stingray convertible, an El Camino and a classic Buick Riviera. Rich Rebuilds is in on the conversions.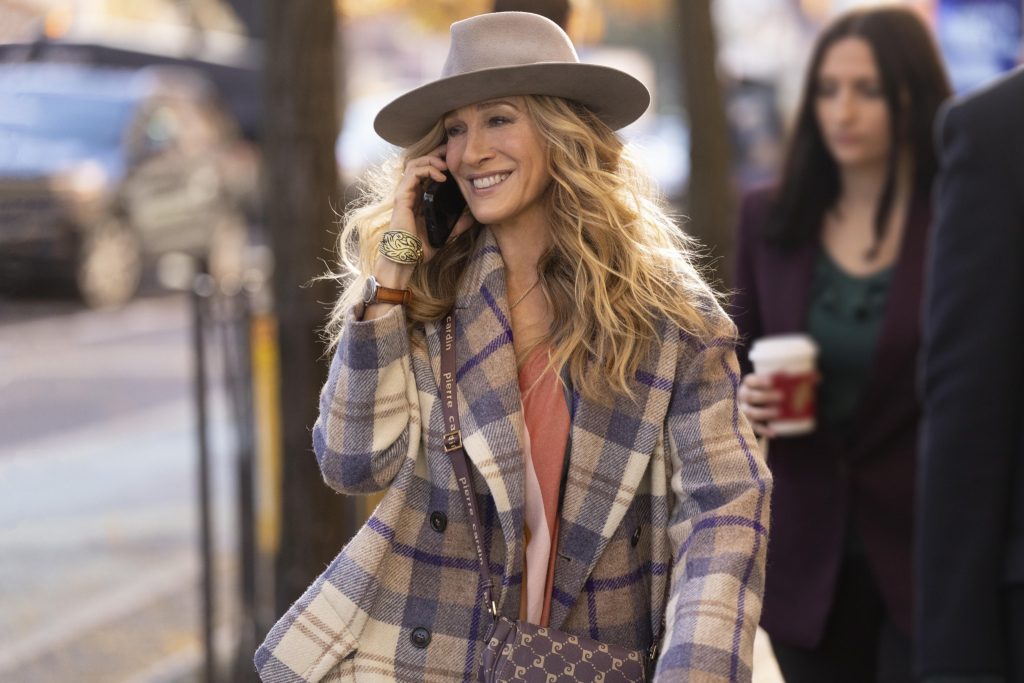 And Just Like That (HBO; Crave). Season Two premieres with two episodes, with nine more to follow on consecutive Thursday. In a stunning turn of events, Kim Cattrall will phone in a brief appearance in this season's final episode. Returning are Sarah Jessica Parker (above), Cynthia Nixon, Kristin Davis, Mario Cantone, David Eigenberg, Evan Handler.
Glamorous (Netflix). Instead of the above, rather watch a campy new show starring Kim Cattrall? This one was originally developed at The CW. It is a bit like Ugly Betty, with Cattrall's character a former supermodel-turned-fashion industry mogul who hires a young gender non-conforming queer man (Miss Benny) to help run her business. Look for Nicole Power (Strays) in a recurring role.
Returning: The Bear (Hulu). Joining Jeremy Allen White as the Chicago sandwich shop chef in season two are guest stars such as Bob Odenkirk. Ten episodes drop all at once.

FRI/JUNE 23
I'm a Virgo. (Prime Video). Jharrel Jerome stars in this dark comedy about a 13-foot-tall Black man living in Oakland. Walton Goggins, Mike Epps, Carmen Ejogo, Brett Gray, Kara Young, Olivia Washington, and Allius Barnes also star.
Returning: Carpool Karaoke: The Series (AppleTV+).
MON/JUNE 26
Returning: The Bachelorette; Claim to Fame (both ABC).
WED/JUNE 28
Rock Hudson: All That Heaven Allowed (HBO). Documentary about the last of the manufactured studio stars whose death from AIDS-related illness shook Hollywood.
THUS/JUNE 29
Returning: Press Your Luck, Generation Gap (both ABC).
FRI/JUNE 30
Coming Home (Crave; APTN). This 90-minute documentary provides historical context to the Sixties Scoop. Learn about the ground-breaking movement for Indigenous narrative sovereignty and the impact of the child welfare system.
Returning: Tom Clancy's Jack Ryan (Prime Video). The series ends with six new Season Four episodes.