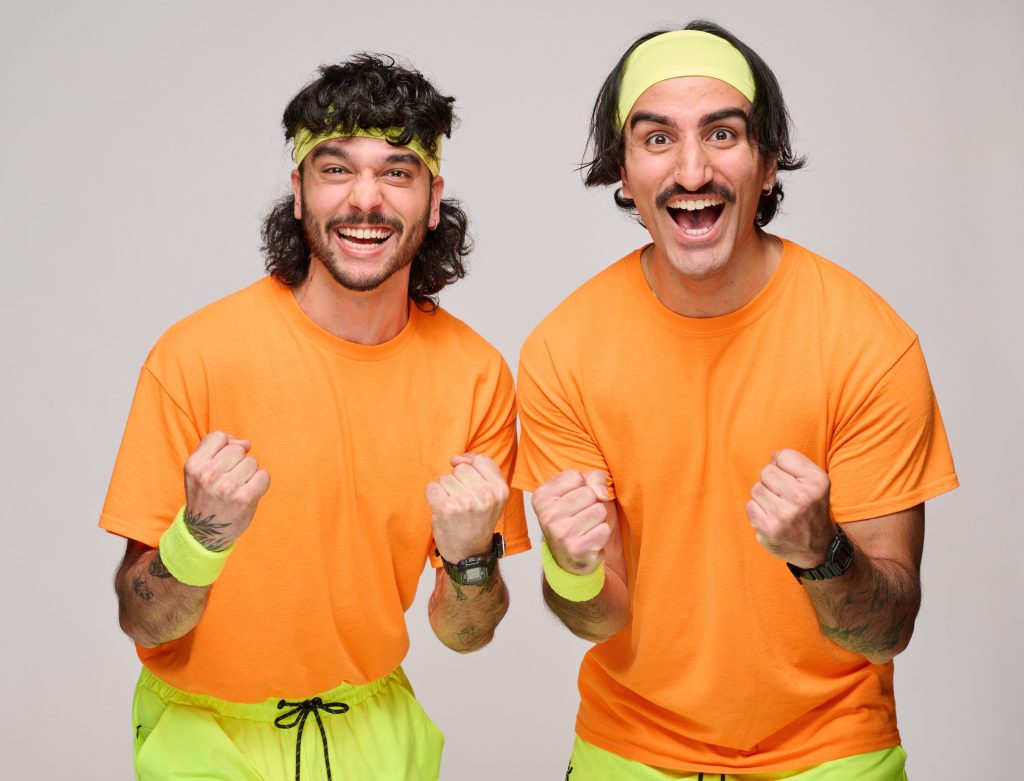 Meet Derek Gottenbos and Jaspal Sidhu, YouTubers and friends from Richmond, B.C. They form one of the 10 teams competing on the 9th season of The Amazing Race Canada. The nation's perennial No. 1 summer series returns July 4 on CTV.
What else is happening on TV this month? Check out the latest brioux.tv calendar page for the highlights. As always, check back often, as this list will be constantly updated as new shows are announced and the summer continues. UPDATED July 18
SAT/JULY 1
Brandi Carlile: In the Canyon Haze – Live From Laurel Canyon (HBO/Max). The Grammy Award-winner performs outdoors in the canyon songs from her acclaimed album, "In These Silent Days." Among her songs are an original take on David Bowie's "Space Oddity."
SUN/JULY 2
Returning: Tough as Nails (CBS; Global).
MON/JULY 3
Bull Shark vs. Hammerhead (Nat Geo; Hulu/Disney+). The presidential debates begin. Oh, no, wait, this is the start of Shark Week.
TUES/JULY 4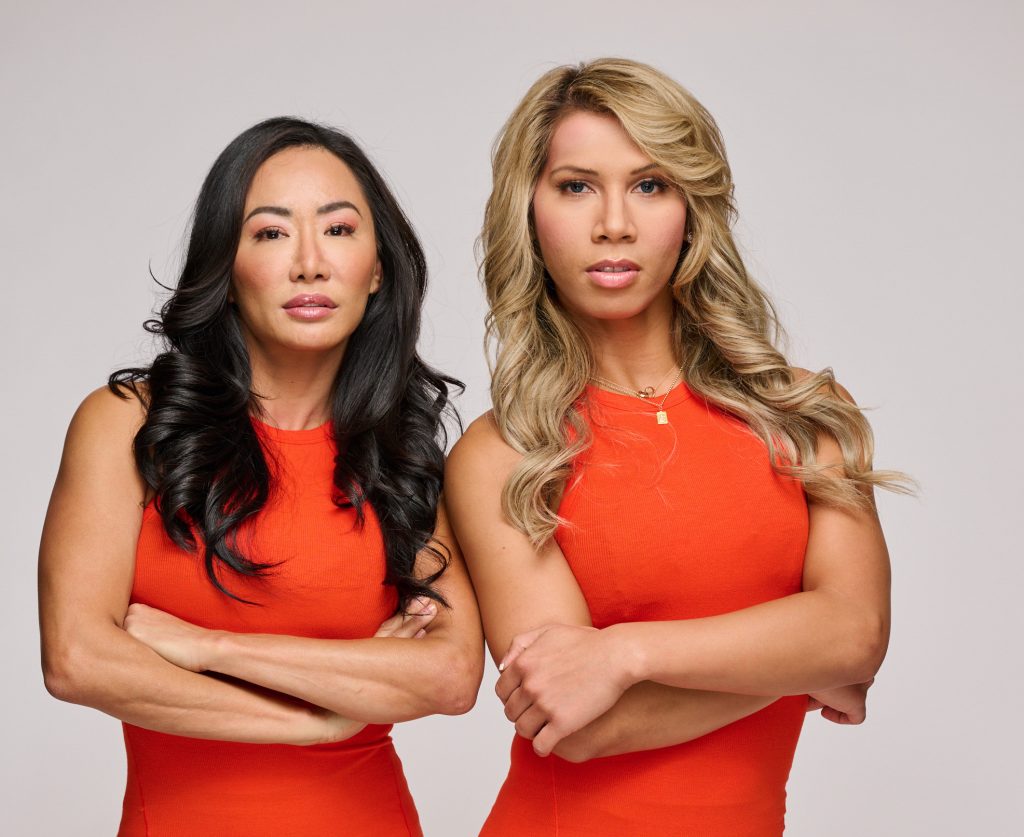 The Amazing Race Canada (CTV). Why is this most Canadian series returning on the 4th of July? The 10 new teams do not cross the border into the United States, or anywhere outside of Canada for that matter. The 2023 teams include a pair of pro-wrestlers (Gail Kim and Gisele Shaw, above), drag queens, YouTubers, a professional athlete, a conservation officer, mental health and Indigenous advocates, a commercial scuba diver, an actor and more. Host Jon Montgomery returns to kick things off and meet everybody at the various check points. At stake are two new Chevrolet Colorado ZR2s, various bonuses to the first teams across the check points plus $250,000 in grand prize money.
Macy's 4th of July Fireworks Spectacular (NBC).
Tom Segura: Sledgehammer (Netflix). Standup comedy special.
WED/JULY 5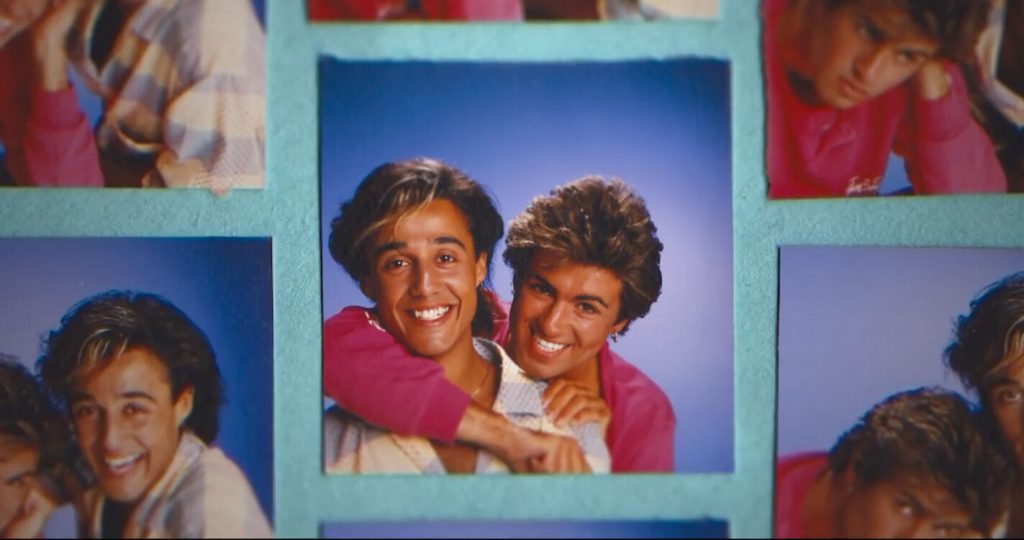 WHAM! (Netflix). A documentary on the rise and fall of the hitmaking duo of the '80s, George Michael and what's his name (Andrew Ridgeley).
THURS/JULY 6
Kevin Hart: Reality Check (Peacock). Comedy special.
Shaun White: The Last Run (Netflix). A look at snowboard champ White's last attempts to add to his Olympic medal count.
FRI/JULY 7
Returning: Family Law (The CW). The Vancouver-lensed court drama, starring brioux.tv: the podcast guest Jewel Staite, is back in session for a second season on its American network.
The Dessert (Crave). This new, six episode, sketch comedy series is written and performed by The Platonic Friends (Shane Cunningham, Jonathan Popalis and Mike Veerman) and is presented by The Kids in the Hall's Bruce McCulloch.
The Horror of Dolores Roach (Prime Video). Justina Machado stars as a convict freed after serving 16 years in the slammer. She gets a job as a masseuse in Washington and starts rubbing people the wrong way. A dark horror/comedy based on the Gimlet Media podcast. Look for Jean Yoon from Kim's Convenience, Cyndi Lauper, Judy Reyes, Aaron Mark and Marc Maron among the ensemble.
Moonshine (The CW). This CBC series, starring podcast guest Jennifer Finnigan (above right) and set in a ramshackle fishing lodge in Nova Scotia, makes it's CW debut with the start of Season One.
The Out-Laws (Netflix). This action-comedy stars Adam Devine as a bank manager about to take a bride (Canadian Nina Dobrev). But are her parents (Ellen Barkin and Pierce Brosnan) the notorious robbers who just held up his bank? Directed by Tyler Spindel.
SUN/JULY 9
The Prank Panel (ABC). People play embarrassing pranks on family members thanks to helpful knuckleheads such as Johnny Knoxville, Eric Andre and Gabourey Sidibe.
Returning: The $100,000 Pyramid (ABC); Celebrity Family Feud (ABC); Running Wild with Bear Grylls: The Challenge (Nat Geo).
MON/JULY 10
Miracle Workers: End Times (TBS). The fourth and final season for this series produced by Simon Rich. Daniel Radcliffe, Steve Buscemi, Kari Soni, Ego Nwodim and Geraldine Viswanathan return.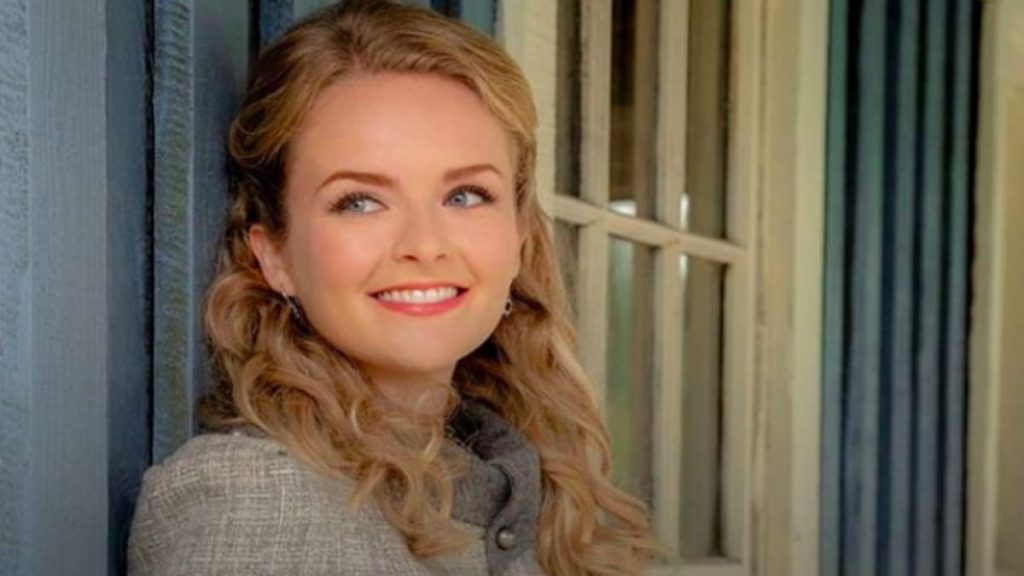 Returning: When Calls the Heart (Hallmark; coming later this month to Super Channel Heart & Home). The heartwarming B.C.-based series returns for a 10th season. Featuring brioux.tv: the podcast guest Andrea Brooks (above).
Also returning: Roast Battle Canada (Comedy Channel).
WED/JULY 12
The 2023 ESPY's (ABC).
The Afterparty (AppleTV+). Returning for a second season with a story about a wedding where the groom is murdered. Tiffany Haddish, Sam Richardson and Zoe Choe return, with Zack Woods, Elizabeth Perkins, John Cho, Ken Jeong and Vivian Wo all in support. Each episode tells the story from another guest's point of view.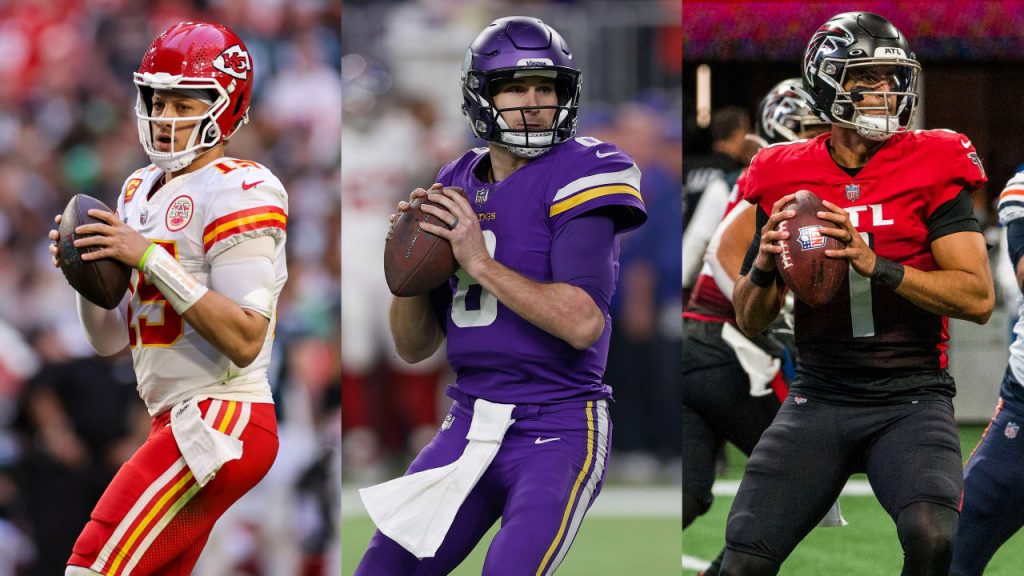 Quarterback (Netflix). This reality/sports series follows Patrick Mahomes, Marcus Mariota and Kirk Cousins on and off the field over the past season. Eight episodes. (Not to be confused with the band Nickelback).
THURS/JULY 13
Full Circle (Max; Crave). Steven Soderbergh directs all six episodes of this drama about a kidnapping gone wrong in New York City. Claire Danes, Timothy Olyphant, Zazie Beetz, Jharrel Jerome, Dennis Quaid, CCH Pounder, Sheyi Cole, and Jim Gaffigan lead an impressive cast.
Project Greenlight (Max; Crave). Remember this reality series for budding filmmakers? It is being rebooted for a second time. In this new season, Issa Rae, Kumail Nanjiani, and Gina Prince-Bythewood act as the on-screen mentors to first-time director Meko Winbush. She is directing the sci-fi thriller "Gray Matters," which will stream on Max along with all 10 episodes of this series.
Survival of the Thickest (Netflix). A comedy series set in the world of hair styling featuring Michelle Buteau (who wrote the book that inspired this series), Tone Bell and Tashia Smith.
Returning; What We Do in the Shadows (FX). Two episodes air back-to-back.
FRI/JULY 14
Returning: The Summer I Turned Pretty (Prime Video). Based on the book by Jenny Han. Season 2.
SUN/JULY 16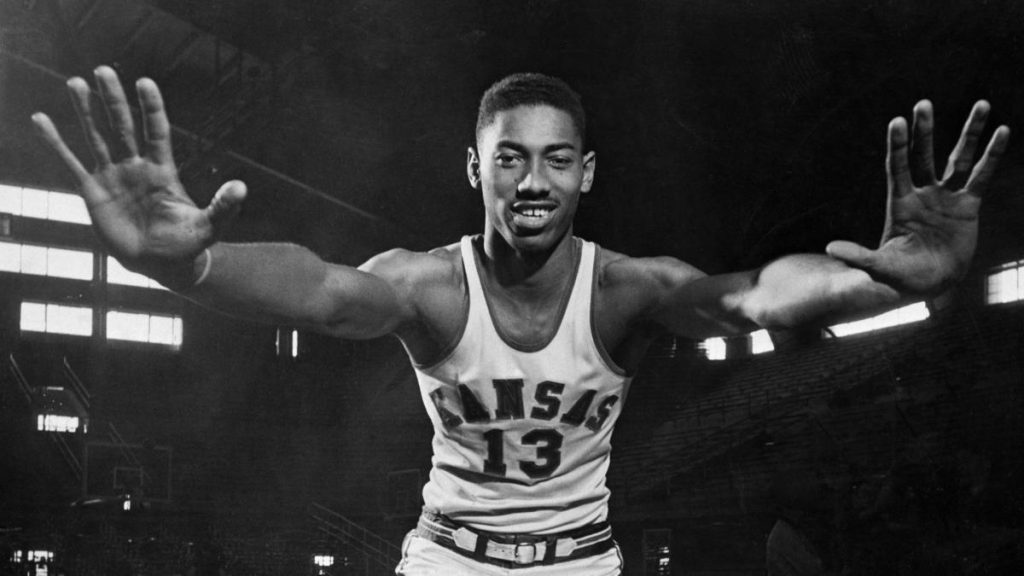 Goliath (Showtime; Paramount+). A look up, way up, at NBA Hall of Famer Wilt Chamberlain. Three parts. Features AI technology to recreate Chamberlain's voice so he could narrate his own documentary series. The NBA legend died in 1999 at age 63.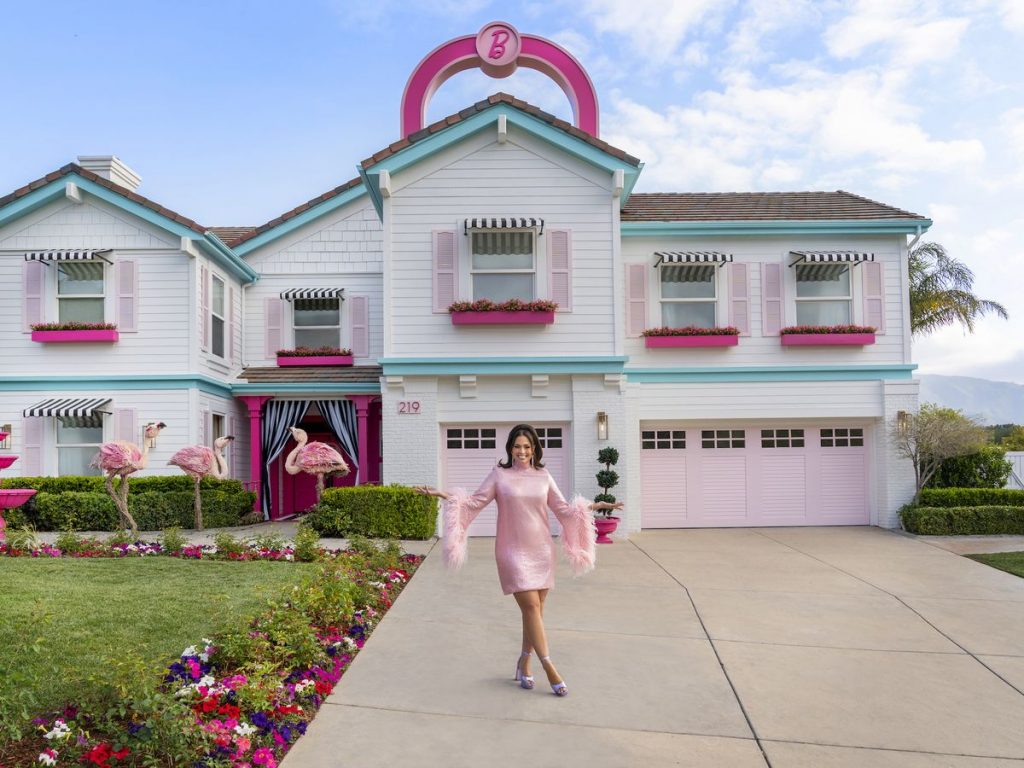 Barbie Dreamhouse Challenge (HGTV). A four-part reality challenge series where eight teams of HGTV home wreckers, including Ty Pennington, construct a life-size Barbie dreamhouse. Yes, in southern California. Hosted by Ashley Graham. Malibu Barbie's 2nd mortgage sold separately.
Returning; Race Against the Tide (CBC). Season 3.
THURS/JULY 18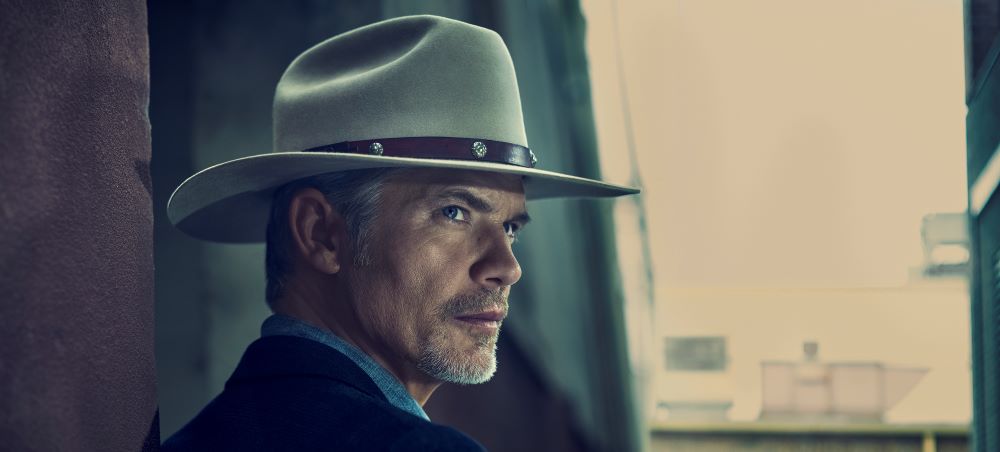 Justified: City Primeval (FX; Hulu). Marshal Raylan Givens (Timothy Oliphant) returns in this miniseries sequel to the acclaimed series from Graham Yost and Elmore Leonard. Picks up eight years after the series left off, with Givens now living in Miami with his teenaged daughter (played by Oliphant's actual daughter, Vivian). The Marshal must head to Detroit to track down a violent criminal known as the Oklahoma Wildman (Boyd Holbrook). Starts with two back-to-back episodes.
WED/JULY 19
The Deepest Breathe (Netflix). A deep dive into the crazy world of freediving, where adventure seekers put their lives at risk by attempting to reach undersea depths with no SCUBA gear. Great underwater photography but hard to watch as one couple attempt to navigate an 85-foot tunnel at a depth of over 180 feet.
THURS/JULY 20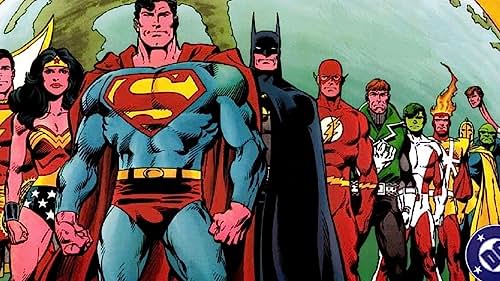 Superpowered: The DC Story (HBO Max; Crave). Look — up in the sky! This documentary looks at the nearly nine-decade history of DC Comics. Features interviews with many stars from the DC movies. Narrated by Rosario Dawson.
Downey's Dream Cars (HBO; Crave). Yes, that Downey — Robert Jr. — has made a series about the cool cars from the '60s and '70s he's bought and converted to electric vehicles. Think of him now as Detroit Iron Man! Among the cool wheels are a Corvette Stingray convertible, an El Camino and a classic Buick Riviera. Rich Rebuilds is in on the conversions.
FRI/JULY 21
They Cloned Tyrone (Netflix). Some folks discover that there is a secret government cloning experiment going on in their community. The sci-fi caper comedy stars John Boyega, Teyonah Parris and Jamie Foxx.
Stephen Curry: Underrated (AppleTV+). Steph Curry's rise from undersized college player to four-time NBA champion. Directed by Peter Nicks; also opens same day in theatres.
Minx (Starz; Crave). Ophelia Lovibond and Jake Johnson star in this comedy series set in the '70s at an erotic women's magazine. Season 2 starts today; the series was launched and abandoned by HBO Max.
SUN/JULY 23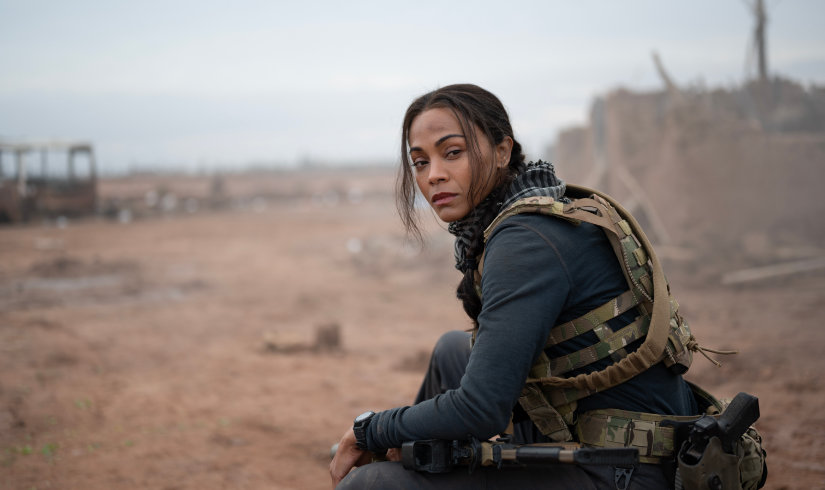 Special Ops: Lioness (Paramount+). Zoe Saldaña plays a CIA chief who recruits a young Marine (Laysla De Oliveira) to work undercover in a terrorist organization. Nicole Kidman, Morgan Freeman, Michael Kelly, Dave Annable, Jill Wagner and Stephanie Nur also star. Based on a real CIA training program and created by prolific producer Taylor Sheridan.
MON/JULY 24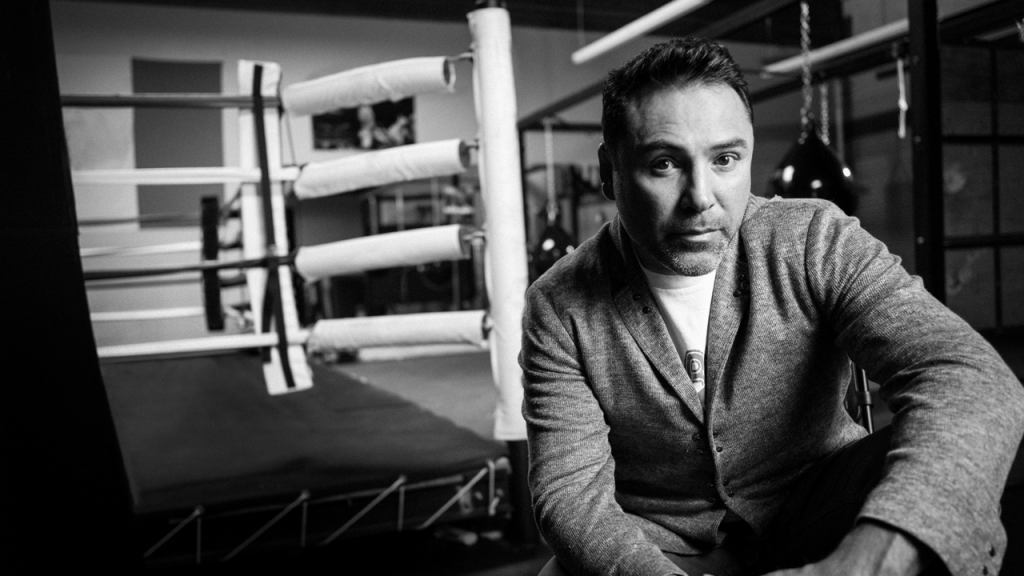 The Golden Boy (HBO; Crave). This two-part documentary looks at the life of Oscar De La Hoya, the Olympic and world champion boxer who was a hero and a role model to the Mexican American community in East LA. Told in his own words through a series of candid interviews.
Futurama (Hulu). Matt Groening's animated space epic has bounced around various platforms, on-and-off, since 1999. It's back with 10 new episodes with the voice cast intact including John Di Maggio as Bender. Listen for late rapper Coollio as a guest voice.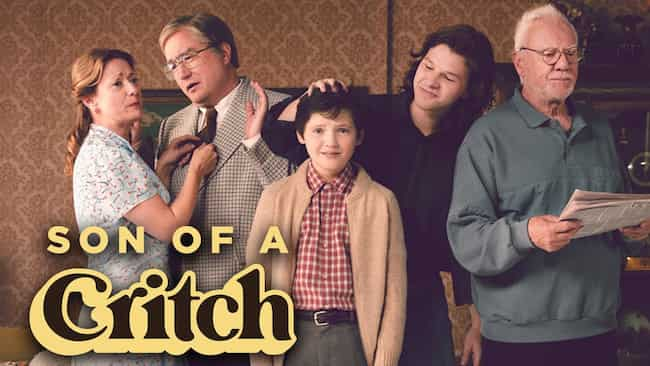 Son of a Critch (The CW). The CBC's most-watched sitcom in years — a sort of Wonder Years set in 1980's Newfoundland — makes its US network debut.
Children Ruin Everything (The CW). The CTV sitcom makes its US network debut.
TUES/JULY 25
Jim Gaffigan: Dark Pale (Prime Video). Standup comedy special.
Mark Norman: Soup to Nuts (Netflix). Standup comedy special.
WED/JULY 26
Big Brother: 25th Anniversary Celebration (CBS). Never have so many roses been so pointlessly snipped.
FRI/JULY 28
How to with John Wilson (HBO; Max; Crave). Probably my favourite TV series of the past four years. John Wilson points his camera around New York and deconstructs scaffolding, public restrooms and how to clean your ears. Nathan Fielder is among the producers. This is the third and final season, so check it out and blow your mind.