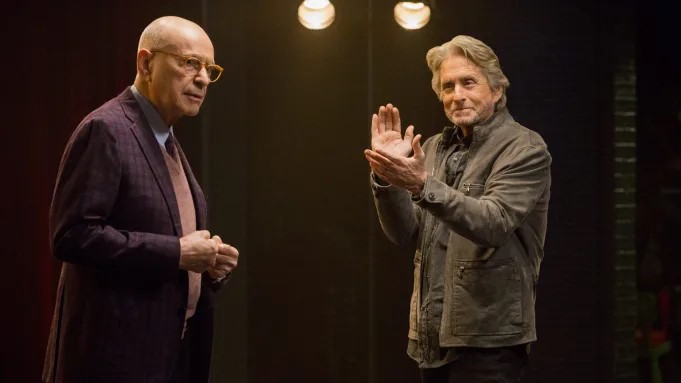 When Alan Arkin did not return for Season Three of The Kominski Method, you felt his absence. Today's news is much harder to take. Arkin, who had a history of heart problems, passed away June 29 at his home in Carlsbad, Calif. He was 89.
The Oscar, Tony and Golden Globe award winner was born in Brooklyn, N.Y., a fact that will surprise almost no one who has heard his voice. Here's a surprise though: for much of the last three decades, he spent almost half the year in Canada.
This I learned after speaking with Arkin early in 2019 on the set of Kominsky, which streamed on Netflix. He joined co-star Michael Douglas and series writer/creator Chuck Lorre on the set, which was located on the Warner Bros studio lot in Burbank, Calif.
Arkin told me he was in Nova Scotia years ago and simply fell in love with the Atlantic province. "I went to Cape Breton and then crossed the causeway. I got to the other side and felt like I was home."
Thirty years ago, he and his third wife, Suzanne, bought a house on Canada's East Coast. "We were there for five months last year," he said in 2019. "We try to stay as long as we can."
The actor had good luck with Canadians in the past. His very first film, "The Russians are Coming, The Russians are Coming" (1966), was directed by a Canadian.
"I have a soft spot for Norman Jewison," said Arkin, who won his first of four acting nominations for playing one of the Russians. "Working with him was a dream. There was no way for it to be a better experience than he made it. He turned the whole town into a family, the whole town of Fort Briggs, California."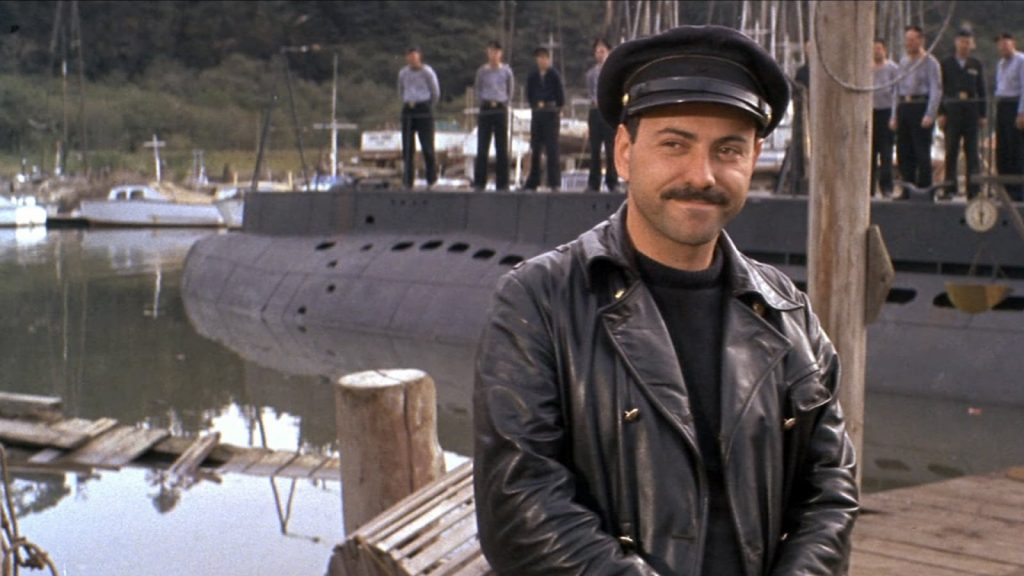 "The Russians are Coming, the Russians are Coming" is a Cold War comedy where a Soviet submarine strays too close to an American coastal town. Arkin said the entire actual town would be invited by Jewison to join the cast and crew to screen the dailies every night.
"Where have you ever heard anything like that? It was an extraordinary experience."
Arkin talked about a couple of his other signature film roles. He singled out "Little Miss Sunshine" as another personal favourite. He was very at home, he says, playing "an old curmudgeon who shoots his mouth off."
One role he was less fond of was playing the attacker in "Wait Until Dark."
"I didn't like being a bad guy," he says. "It didn't make me very happy. I didn't like being mean to Audrey Hepburn. I loved her so much, she was so extraordinary to work with. I hated being mean to her."
Arkin's career exploded in the '60s. He won a Tony in 1963 for his first Broadway role, "Enter Laughing," which was based on the semi-autobiographical novel by Carl Reiner. Before that, he was a featured player in Chicago in the early days of the Second City stage.
Besides "The Russians…" (1966) and "Wait Until Dark" (1967), his other films from the '60s included "Inspector Clouseau" (1968), "The Heart is a Lonely Hunter (1968) and Catch-22" (1970). He directed a few films as well, including the 1971 black comedy "Little Murders" starring Elliott Gould.
He also won two Canadian Genie awards: in 1981 for "Improper Channels" and in 1985 for "Joshua Then and Now."
Memorable roles in the '90s, including "Edward Scissorhands" (1990) and Glengarry Glen Ross" (1992), showed his incredible range. Arkin also enjoyed a late career run of admired projects including his Oscar-winning supporting role in "Little Miss Sunshine" (2006), "Sunshine Cleaning" (2008), "Argo" (2012), "Stand Up Guys" (2012) and the Netflix series The Kominsky Method (2018-21).
Arkin's Kominsky co-star, Michael Douglas, was among the first to offer condolences on Twitter.
"Today we lost a wonderful actor whose intelligence, sense of comedy and consummate professionalism over the past 70 years has left an indelible mark on our industry. My experience of working with Alan were some of my most memorable. He will be deeply missed. Sincere condolences to his wife, Suzanne, and his family."
Arkin is also survived by his sons Adam Arkin and Matthew Arkin, whom he shared with first wife Jeremy Yaffe, and Anthony Dana Arkin, whom he shared with second wife Dana. The three sons issued a statement saluting their father as "a uniquely talented force of nature, both as an artist and a man. A loving husband, father, grand and great grandfather, he was adored and will be deeply missed."