Forget, for a moment, that many of us, if we're watching broadcast at all so far this fall, have been binge-ing baseball, football or hockey. Set aside the fact that non-sports fans are finding their primetime fix on Netflix, Disney+, AppleTV+, Prime Video or Paramount+. Disregard the utter chaos from the strikes that has left the traditional broadcast schedules looking like one big Golden Bachelor Survives an Amazing Race to Masked Traitors hiding in Great Canadian Kitchens.
It hasn't all been Snake Oil this fall on broadcast, has it? Some scripted shows are back, and some new ones have begun. With November here, how have CBC, Citytv, CTV and Global fared so far this fall?
It used to be a lot easier to report the TV numbers in Canada. Up until two years ago, Numeris used to share a weekly Top-30 TV list, but that's now harder to find than Taylor Swift tickets.
Bell-owned CTV broke the silence two weeks ago by rushing out their annual "We're still No. 1!" press release. Even though the playing field has shrunk, CTV has made that boast for 22 consecutive years. They're not that concerned about whether or not viewers know it, but they really want advertisers to know it. It has been a grim very challenging ad market this fall, as evidenced by the massive layoffs announced by TVA in Quebec and the shuttering of ET Canada at the beginning of October on Global.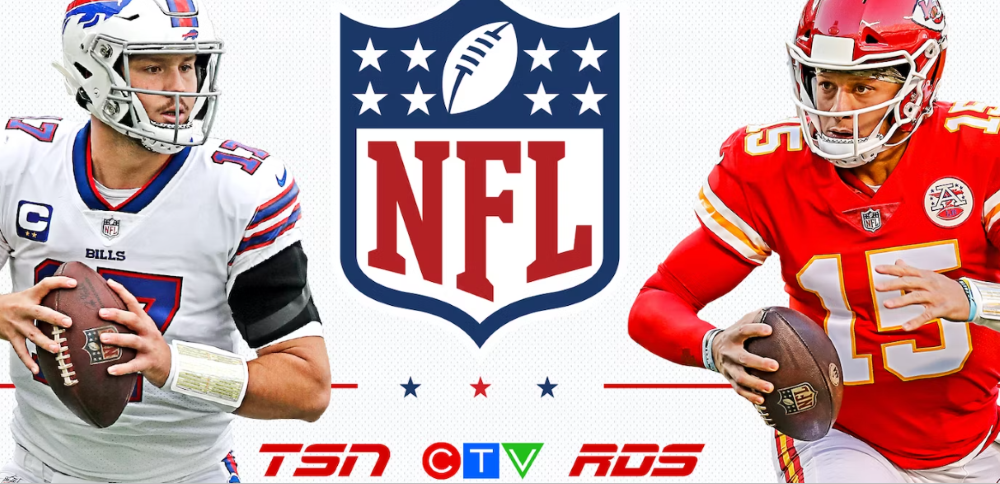 Here is the main message, therefore, from CTV: We have 12 of the Top 20 shows in the A25-54 demo this fall, as well as the top four most-watched rookie shows. CTV claims that they win six out of seven nights, and, through the first three weeks at least, has a 79 per cent lead over its broadcast rivals among adults 25-54. Among viewers ages 2+, which generally means a lot more seniors, their advantage is still 47 per cent.
Unlike "We win!" ratings releases in past years from CTV, no specific audience data has been shared, and no shows are ranked, theirs or competitors, in Top-10 or Top-20 data charts. Still, under trying circumstances, and without any big draw, scripted import dramas such as The Good Doctor, Grey's Anatomy and Station 19, there is no doubt that CTV programmers cobbled together a powerful strike-era schedule.
There is, however, an asterisk or two. CTV set the start of the new season as Monday, Sept. 18 — which is fine. The third Monday in September is the traditional start to the season. Their No. 1 summer series and Canada's top original year-round, The Amazing Race Canada, had its 10th season finale on Tuesday, Sept. 19. All's fair in love and scheduling, but this savvy placement allows them to count Race Canada among Canada's Top 20 fall shows. Really, it is a summer series.
They also claim Kitchen Nightmares among this fall's top rookie shows. Well, in truth, this Gordon Ramsay-led Fox import began in 2007 and ran until 2014 before being rebooted this fall — as pointed out by the research team at Global, who say their new import, Buddy Games, is the legit fourth-highest rated rookie of fall 2023. The way shows are rebooted around these days, that's more of a quibble.
As for Global, CTV's closest competitor, the Corus-owned network responded to a request for fall results with information that moves the goal posts a bit. They looked further into the season, at a five week span beginning Sept. 18 and extending to Oct. 22 (A25-54, primetime 7p-11; source: Numeris).
That helps them build the case that Survivor, which returned Sept. 27, is Canada's most-watched fall series. Helping perhaps is the fact that there is a Canadian competitor in the mix this season. Global can also claim Survivor is Canada's favourite reality show as well as the clear Wednesday night winner.
Global's other four spots on Canada's fall '23 Top-20 are occupied by three airings of perennial ratings hit Big Brother (moved by home network CBS to Tuesdays this season, as well as its usual Thursdays and Sundays slots) plus the 49th season of the biggest draw every weekend, especially in 25-54-year-olds, Saturday Night Live. That sketch series returned Oct. 14 — outside CTV's original three week fall ratings perimeters.
Normally, Global would not have Big Brother in a fall run. CBS moved it there to fill their own strike needs, which was a break for Global.
So far this fall, the most-watched show on CBC's schedule remains evergreen favourite Murdoch Mysteries. Helped, no doubt, by the relaxed import competition due to the US writers' and actors' strikes, Murdoch's numbers are up year-to-year in both 2+ and 25-54 demos. It is the No. 1 Canadian drama in Canada and the No. 2 scripted drama overall, behind only CTV's simulcast of import Magnum, P.I. – which was able to return this fall with a stockpile of new episodes shot before the strikes shut down production.
Aligned with CTV's "first three weeks" methodology, CBC's Murdoch ranked No. 9 and The Great Canadian Baking Show No. 18 out of Canada's Top-20 shows among viewers 2+. On the advertiser-friendly 25-54 scale, Murdoch sits at No. 15.
Also up over last season at CBC so far this fall among both 2+ and 25-54 viewers are the early prime game show Family Feud Canada and the long-running sketch series This Hour Has 22 Minutes. The latter is one of two homegrown original comedies to crack the Canadian Top-20, with CTV's Children Ruin Everything ranking ahead of 22 Minutes.
CBC's family-friendly Sunday drama Heartland is also up year-to-year in terms of 2+ audience totals. These gains have helped CBC's overall TV audience to remain on par with last year, season-to-date.
Strictly in terms of original Canadian content, CBC says they have nine of the Top 20 programs for all audiences across Canada among viewers 2+ and eight of the top 20 in the 25-54 demo (including Murdoch Mysteries, The Great Canadian Baking Show, This Hour Has 22 Minutes, Still Standing, SkyMed, Family Feud Canada, Marketplace, Dragons' Den and The National).
Looking at that key 25-54 demo, CBC calculates that The Great Canadian Baking Show and Still Standing are the #3 and #4 original Canadian unscripted series in Canada (after Amazing Race and Traitors).
CBC's research team also claims that Marketplace is the most-watched current affairs program in Canada this fall among all audiences 2+. The public broadcaster also notes that streaming levels on CBC Gem are up 11% this fall over the same time period last year. (Source: Adobe Analytics; Dates: 9/17/23-10/28.23 vs 9/18/22-10/29/22.)
CTV says they also saw double digit gains on the digital side, with CTV.ca and the CTV app up 14 percent over last season over the first three weeks of the fall data survey.
As for Citytv, the Rogers-owned network claims two shows among Canada's Top-20 under the same yardstick Global selected: Sept. 18 to October 22; adults A25-54. They are that other Gordon Ramsay series, Hell's Kitchen, and City's long-running Canadian original, Hudson & Rex. Like Murdoch, this Canadian drama, in its 6th season, has enjoyed a lift given the dearth of other scripted series choices on network TV this fall.
When looking at 2+, Hudson & Rex and Dancing with the Stars on Citytv are among Canada's Top 20 shows. To my surprise, despite great reviews and some buzz, The Golden Bachelor did not crack even the older-skewing list.
As noted, none of the networks provided the usual charts and graphs. I've invented one below, which is a blend of info from CBC, City, CTV and Global based on titles that are confirmed in the Top-20, as well as a guess or two when it comes to filling a few blanks. I've also blended the two time frames. One show I'm adding is a pure guess: Jeopardy!, which is carried on various independent stations and always used to show up in the middle of Numeris' old Top-30 charts.
Canada's Top 20 brioux.TV "Total Guess" Edition (Sept. 18-Oct 22; A25-54)
Survivor (Global) confirmed
The Amazing Race Canada (CTV)
The Masked Singer (CTV)
NFL on Sunday Late (CTV)
NFL on Sunday Early (CTV)
Big Brother Tuesday (Global)
Big Brother Thursday (Global)
The Amazing Race (CTV)
Magnum, P.I. (CTV)
Kitchen Nightmares (CTV)
The Traitors Canada (CTV)
Hell's Kitchen (Citytv)
Saturday Night Live (Global)
Sunday Night Football (CTV)
Murdoch Mysteries (CBC) confirmed
Special Forces: World's Toughest Test (CTV)
Jeopardy! (IndieNet)
Hudson & Rex (Citytv)
Snake Oil (CTV)
Hockey Night in Canada (Sportsnet National)