Despite the impact of the strikes, new content continues to surface on various broadcast and streaming channels — some of it surprisingly good this November. That includes the first half of the sixth and final season of The Crown (above). Check back on a regular basis as this monthly listing will be updated often. UPDATED Nov. 28
WED/NOV. 1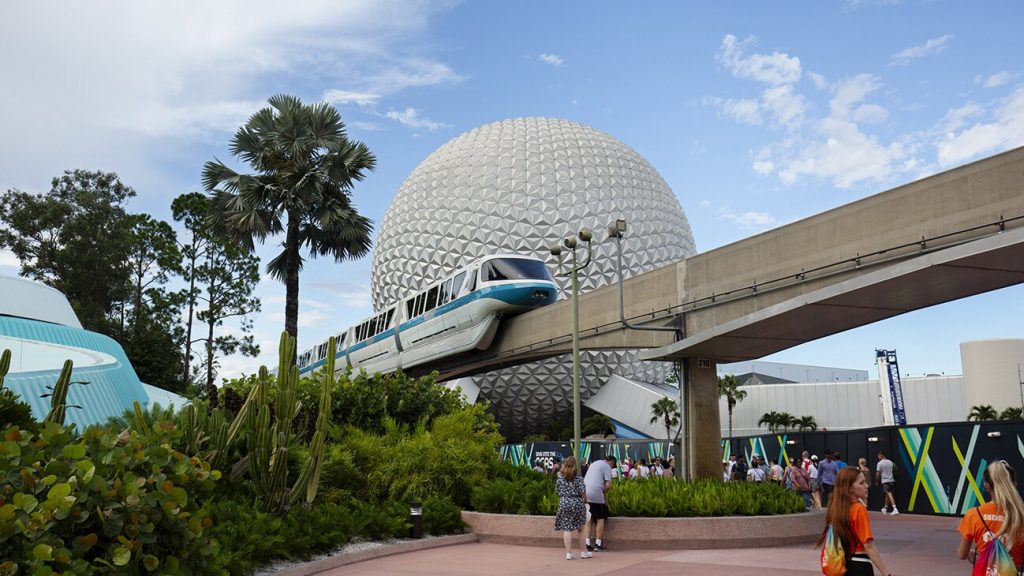 Behind the Attraction (Disney+). If you are a fan of the Disney theme parks, and a Disney+ subscriber, you've probably already seen the first season of this series. Those 10 episodes, featuring Disneyland Magic Kingdom attractions such as The Jungle Cruise, the castles, the monorails and the Haunted Mansion, were great nostalgic fun. Finally, three years later comes Season 2 with six new episodes showcasing Pirates of the Caribbean, Thunder Mountain Railway, The Indiana Jones Adventure, EPCOT, food at the parks and the Disneyland Electrical and other parades. Throw in some snappy narration from Paget Brewster and this is more than just a typical infomercial for the theme parks.
THURS/NOV. 2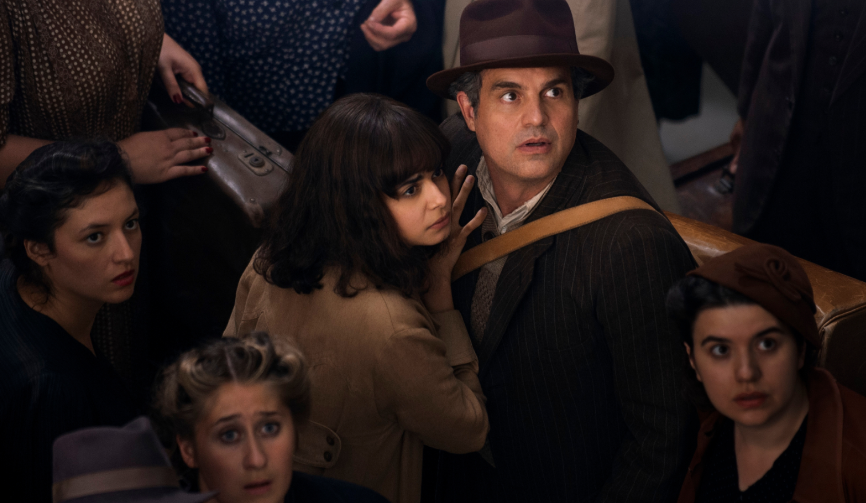 All the Light We Cannot See (Netflix). Based on an award-winning novel and set during WWII, this miniseries stars newcomer Aria Mia Loberti as a blind French teenager who broadcasts her resistance to the Nazis from a secret location outside Paris. A German soldier (Louis Hofmann) who secretly admires her bravery is ordered to find and execute her. Other actors take on roles as the story continues through the decades. Directed by Shawn Levy. Also features Mark Ruffalo and Hugh Laurie as the girl's father and uncle.
Returning: SEAL Team (CBS). The strikes see this modern army series return to CBS after a tour of duty on Paramount+ last season. (Available on both services).
FRI/NOV. 3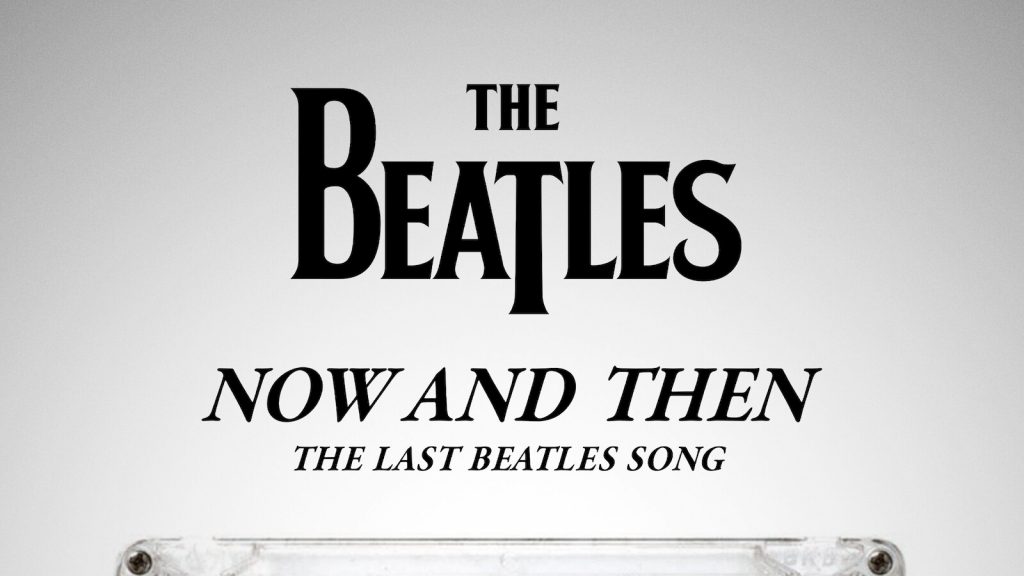 Now And Then — The Last Beatles Song (Disney+). This 12-minute documentary, written and directed by Oliver Murray, tells the story behind the last Beatles song "Now And Then," with exclusive footage and commentary from Paul, Ringo, George, Sean Ono Lennon and Peter Jackson.
Blue Eye Samurai (Netflix). This anime action series is set in Japan. Maya Erskine, Masi Oka, Cary-Hiroyuki Tagawa, Kenneth Branagh, Stephanie Hsu, Brenda Song, and George Takei all provide voices. Eight very adult episodes.
Ten Pound Poms (Crave). Set in 1956, this six-episode series looks at a group of Brits who respond to an emigration program that promised a prosperous new life in Australia. Once they arrive in Sydney, however, the new migrants find that their new life down under was not as advertised. Featuring Warren Brown, Faye Marsay, and Hattie Hook.
Fingernails (AppleTV+). Can a machine determine whether two people are in love. Yes, but it needs a fingernail from each person. Ouch! Riz Ahmed, Jessie Buckley, Luke Wilson, Annie Murphy, and Jeremy Allen White star.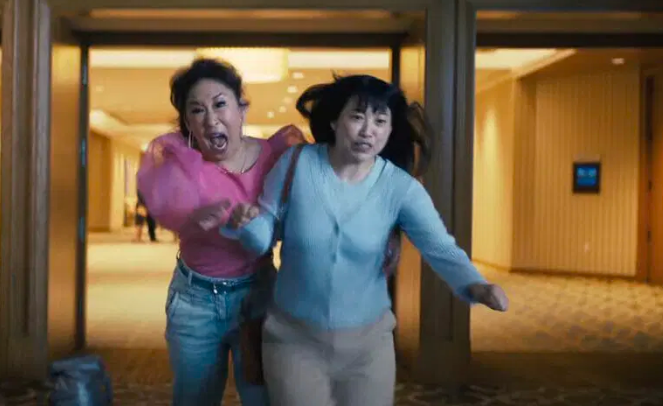 Quiz Lady (Hulu; Disney+). Can a family find wealth and happiness from appearing on a big-money TV game show? That's the premise of this film which features Sandra Oh, Awkwafina, Jason Schwartzman, Will Ferrell, Tony Hale, Holland Taylor and, in his final performance, the late Paul Reubens.
Rock & Roll Hall of Fame Induction Ceremony (Disney+). The ceremony moves from HBO to Disney+ and can be streamed anytime on demand. It will later be broadcast Jan. 1 on ABC.
SUN/NOV. 5
JFK: One Day in America (Nat Geo; Hulu; Disney+). This three episode, documentary miniseries looks back 60 years to the assassination of US president John F. Kennedy.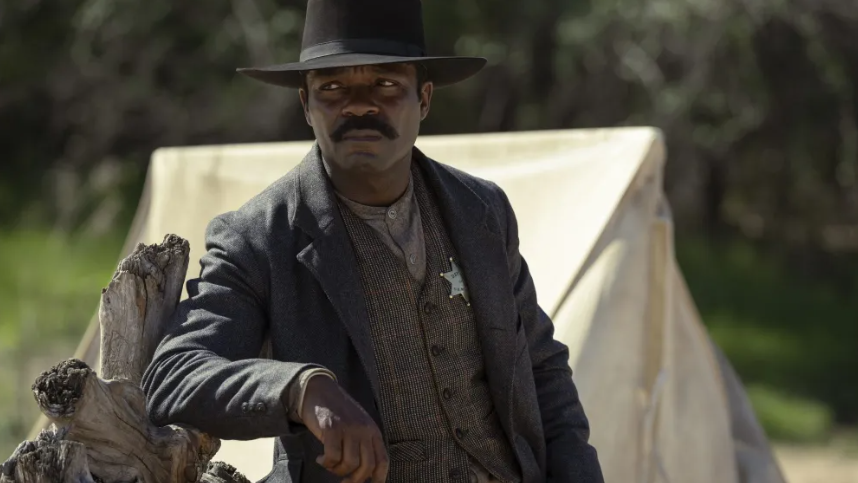 Lawmen: Bass Reeves (Paramount+). Taylor Sheridan's new western anthology series aims to look at a different historical character each season. It kicks off with David Oyelowo as Bass Reeves, a one-time slave who became the first Black US Marshal in the Old West. Sounds right out of "Blazing Saddles." Dennis Quaid, Donald Sutherland, Lauren E. Banks, Barry Pepper, Demi Singleton, and Forrest Goodluck also star. Launches with two of eight episodes.
TUES/NOV. 7
Standup and Shout: Songs From a Philly High School (HBO; Crave). How did the pandemic isolation from the COVID years affect high schoolers? Music students from the Philadelphia public high school Hill-Freedman, many new to performing, express their feelings in song in this unique documentary special.
WED/NOV. 8
You Were My First Boyfriend (HBO; Crave). A documentary, sort of. At times playing herself, filmmaker Aldarondo revisits some of her most cringeworthy teen experiences as she tracks down old crushes in this high school reunion movie.
CNN Flashdoc Taking on Taylor Swift (Crave). A look at the copyright lawsuit brought by songwriters Sean Halland and Nathan Butler against Swift for her hit song, "Shake it Off."
THURS/NOV. 9
Blackberry (CBC). Here it is, button pushers. The story of Mike Lazaridis and Jim Balsillie, two men who created the perfect smartphone and then saw the whole enterprise get crushed by bad deals, petty grievances and Apple's iPhone. Adapted from the book Losing the Signal by Jacquie McNish and Sean Silcoff. Jay Baruchel stars as Lazaridis, Glenn Howerton as Balsillie.
Returning: Rap SH!T (HBO Max; Crave). Season Two looks at two estranged high school friends who reunite to form a rap group.
FRI/NOV. 10
007: Road to a Million (Prime Video). Brian Cox (Succession) hosts this James Bond-themed reality competition featuring none teams with a licence to kill all over the world. Actually, no, they can only get shaken and stirred tackling a series of mental and physical challenges. The winning team collects a £1 million prize. Eight episode stream all at once.
SAT/NOV. 11
Albert Brooks: Defending My Life (HBO; Crave). The writer/director/performer behind such movies as Modern Romance, Lost in America, Mother, and more, Brooks has carved out his own way of telling comedic stories. Here he is in conversation with lifelong friend and fellow filmmaker Rob Reiner.
SUN/NOV. 12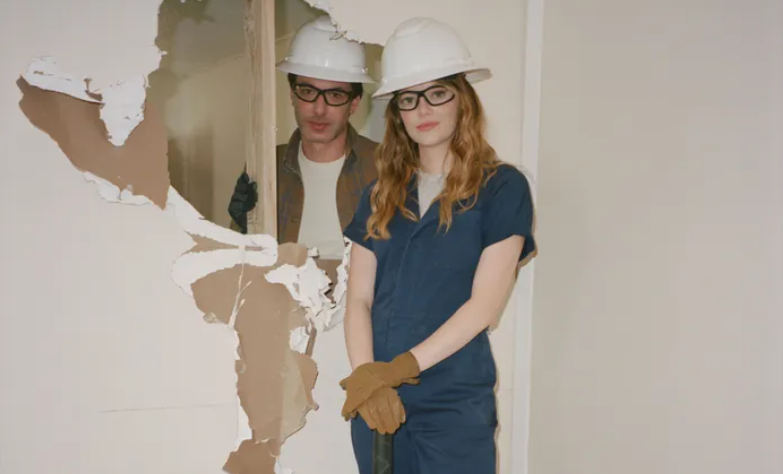 The Curse (Showtime; Paramount+). Toronto's Nathan Fielder (The Rehearsal) has teamed with Benny Safdie on a 10-episode, what-the-hell-is-this series. A couple, played by Fielder and Emma Stone, take on a series of challenges such as trying to conceive a child, hosting a house-flipping TV series in New Mexico and trying to escape an alleged curse. Look for Safdie, Barkhad Abdi, Corbin Bersen and Constance Shulman among the other players.
MON/NOV. 13
Love Has Won (HBO; Crave). Amy Carlson blended new age spirituality in forming this bonkers obscure religious group Love Has Won. Who did they beat? Is it a cult? Find out the answers in this documentary.
TUES/NOV. 14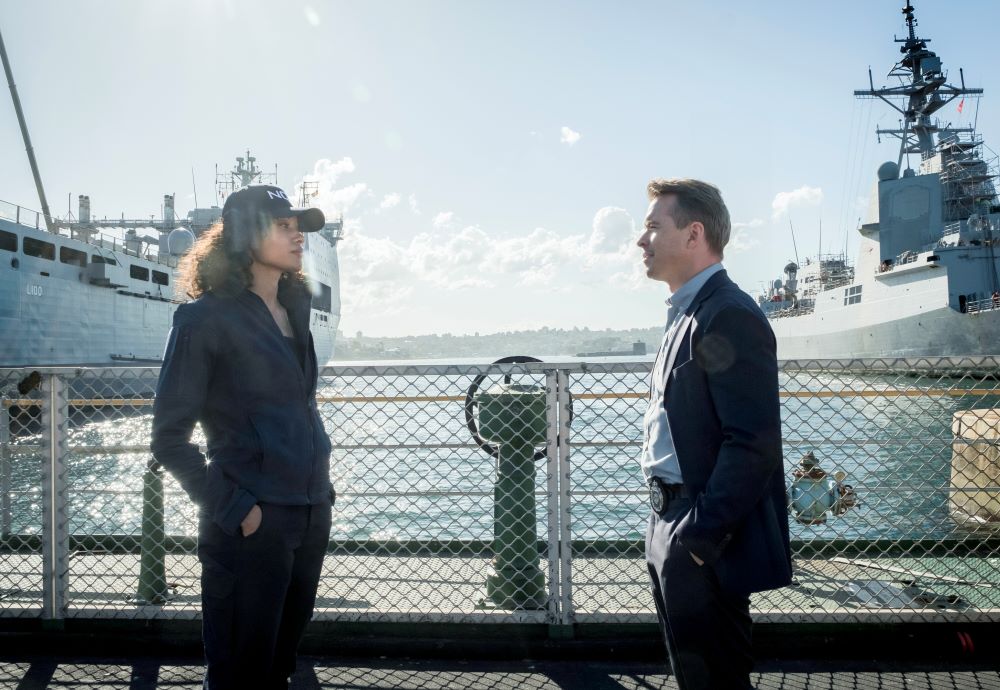 NCIS: Sydney (CBS; Paramount+). This Aussie version — the fifth and first international one in the NCIS franchise — was originally going to be streaming-only. Instead, it has been snatched by CBS to plug a programming hole during the prolonged Hollywood Guild strikes. The opener sets up the premise with the death of an American seaman on a U.S. nuclear submarine during a ceremony on Sydney Harbour.
A Murder at the End of the World (Hulu; Disney+). This seven-episode miniseries stars Emma Corrin (The Crown) as one of nine guests invited to the estate of a billionaire (played by Clive Owen). One guest is murdered, and the hunt is on for the killer before the next victim is claimed. Alice Braga, Jermaine Fowler, Joan Chen, Harris Dickinson, and co-creator Brit Marling also star.
The Netflix Cup (Netflix). The streaming giant's first-ever live sports event tees off from the Wynn Golf Club in Las Vegas. Lando Norris & Rickie Fowler will take on Carlos Sainz & Justin Thomas; and Alex Albon & Max Homa will compete against Pierre Gasly & Collin Morikawa. They will play eight holes of match play; a playoff will then be held to crown a winner. Comedian Bert Kreischer hosts along with Joel Dahmen, Kay Adams and NFL legend Marshawn Lynch. Begins 3P/6E.
Jay-Z and Gayle King: Brooklyn's Own (CBS). Hip-hop billionaire Jay-Z, aka Shawn Corey Carter, talks life, family and music with King in this primetime special.
WED/NOV. 15
David Holmes: The Boy Who Lived (HBO; Crave). The real life story of stuntman David Holmes, who performed stunts for Daniel Radcliffe when that actor was selected to play Harry Potter as an 11-year-old. With one film left to shoot in the series, Holmes was injured on set and suffered a debilitating spinal injury. His resilience and spirit helped inspire Radcliffe and stunt colleagues who rallied to support Holmes and his family.
THURS/NOV. 16
The Crown (Netflix). Remember the royal family? Anyway this series is back for a sixth and final season — sort of. It is being broken up into two parts. The first four episodes will start streaming on the 16th (on a weekly basis). The final six arrive starting Dec. 14th. This stretch covers the years 1997 through 2005 with Imelda Staunton as Queen Elizabeth II, Elizabeth Debicki as Diana, and Dominic West as Prince Charles. Look for past QEII stars Olivia Colman and Claire Foy to duck back in with a few royal waves.
Blindsided (Max). CNN produced this examination into recent developments concerning former NFL player Michael Oher, whose life was fictionalized in the 2009 film "The Blind Side."
Ghosts (CBS). If you're a fan of the American version of this comedy, this is the UK original it is based on, rushed onto the schedule to fill space as a WGA/SAG-AFTRA fix.
Returning: Julia (Max; Crave). The second season finally bows with Sarah Lancashire back as Julia Child and Rachel Bloom, Stockard Channing, Isabella Rossellini, and Judith Light among the recurring guest stars. Also: Canada's Drag Race (Crave). Nine-episode fourth season.
FRI/NOV. 17
Monarch: Legacy of Monsters (AppleTV+). Holy Lord — Godzilla and other monsters are real! That is the premise of this 10-episode series. Told over a 50 year span, it stars Kurt Russell and his real life son Wyatt Russell as army officer Lee Shaw, part of a secret organization known as Monarch. Shaw knows the monsters who leveled San Francisco in the 1950s are real. Anna Sawai, Kiersey Clemons, Ren Watabe, Mari Yamamoto, Anders Holm, Joe Tippett and Elisa Lasowski also star.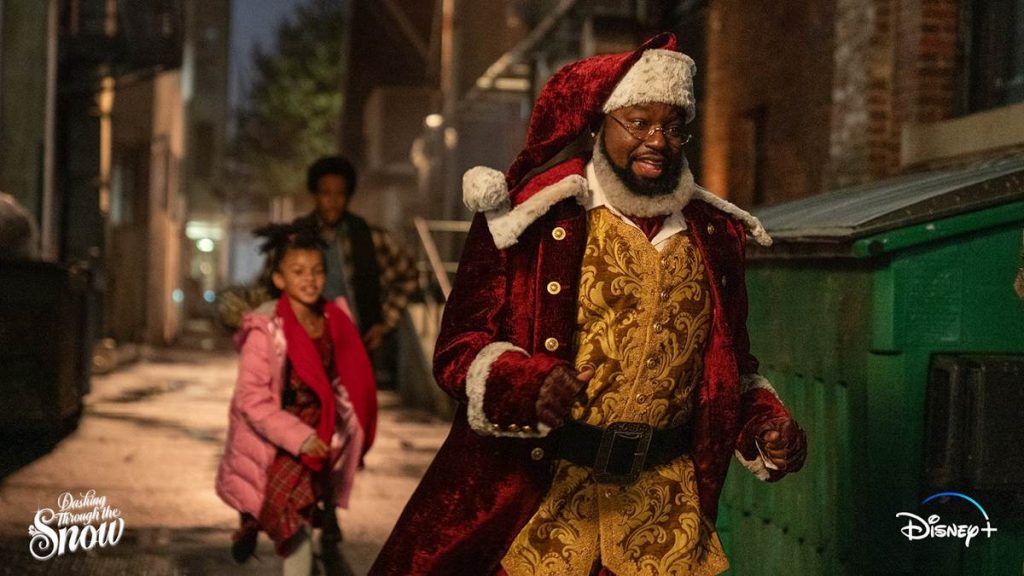 Dashing Through the Snow (Disney+). Lil Rel Howery (as Santa), Oscar Nunez, Teyonah Parris, and Mary Lynn Rajskub star in this new holiday feature concerning an eight-year-old girl and her dad the Claus-trophobic (non-believer).
Returning: Sort Of (CBC). The third and final season.
TUES/NOV. 21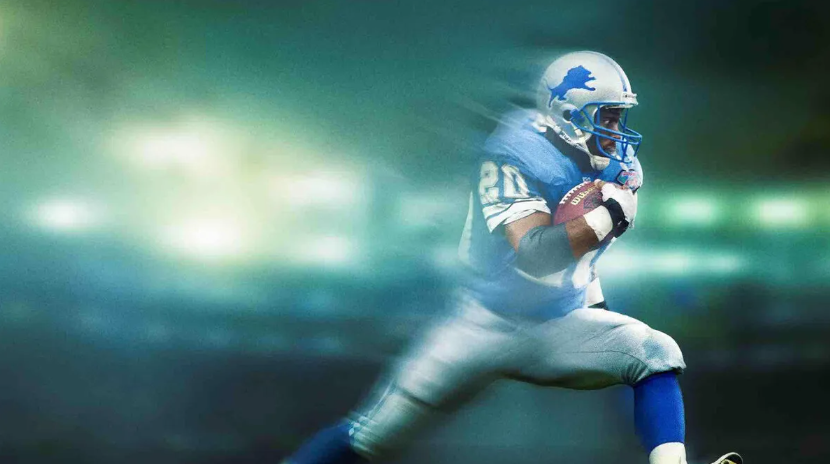 Bye Bye Barry (Prime Video). The great Detroit Lions running back Barry Sanders rushed for more than 1000 yards in each of his 10 NFL seasons. Then, the Hall of Famer and former Heisman trophy winner walked away from the game at 31, faxing the news to his hometown newspaper back in Kansas. Why? This documentary goes to England and the 55-year-old Sanders for the answer. Features commentary from Lions fans Eminem, Jeff Daniels and Tim Allen as well as Emmitt Smith, Calvin Johnson, Herman Moore, Rodney Peete, Chris Spielman, Kevin Glover, Jalen Rose, Jemele Hill, Dan Patrick, and Bill Belichick.
Fargo (FX; Disney+). The series returns for a fifth season, this time set in 2019 and starring Jon Hamm as a Minnesota preacher/sherriff looking for a criminal posing as a housewife (Ted Lasso's Juno Temple). Joe Keery, Jennifer Jason Leigh, Lamorne Morris, Sam Spruell, Dave Foley, Richa Moorjani, and Lukas Gage also star.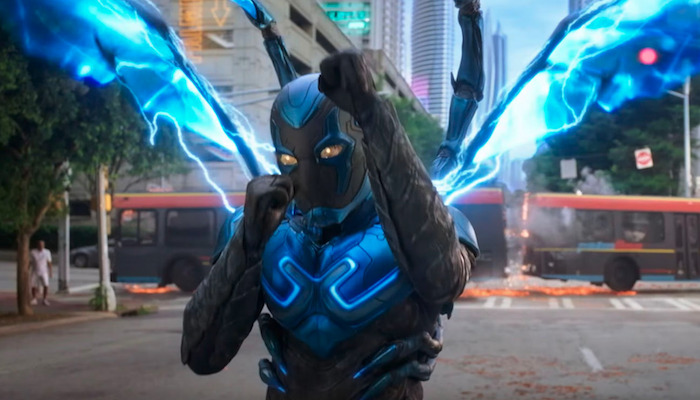 Blue Beetle (Crave). Shades of The Tick: recent college grad Jaime Reyes (Xolo Maridueña) returns home full of aspirations, only to suddenly unpack an ancient scarab which turns him into a super hero known as the Blue Beetle. Wasn't that John when he was singing, "Now and Then"? Also starring Jenny Kord, Becky G, George Lopez, and Susan Sarandon.
WED/NOV. 22
Hannah Waddingham: Home for Christmas (AppleTV+). The breakout star from Ted Lasso returns in a musical extravaganza recorded live at the London Coliseum.
Swan Song (CBC). This four-part series follows Karen Kain through her final year, as artistic director, of The National Ballet of Canada. The company's 70th anniversary production: Swan Lake.
A Saturday Night Live Thanksgiving Special (NBC; Peacock).
THURS/NOV. 23
The Thanksgiving Day Parade (CBS; Paramount+). Anchored by Entertainment Tonight's Kevin Frazier and E! News' chief correspondent Keltie Knight, live from New York City, Featuring performances by the casts of the hit Broadway musicals "A Beautiful Noise: The Neil Diamond Musical" and Disney's "Aladdin," celebrating its 10th anniversary on Broadway.
SAT/NOV. 25
Doctor Who: 60th Anniversary specials (Disney+). The longest running action-adventure television series in the world returns with the first of three specials, titled "The Star Beast" (Nov. 25). Two more, "Wild Blue Yonder" (Dec. 2) and "The Giggle" (Dec. 9) follow. All three will reunite the fourteenth Doctor (David Tennant) with Donna Temple-Noble (Catherine Tate) as they come face-to-face with their most terrifying villain yet: the Toymaker (played by Neil Patrick Harris in his "Doctor Who" debut). Also starring Yasmin Finney as Rose Temple-Noble, Miriam Margolyes as the voice of the Meep and Ruth Madeley as Shirley Anne Bingham, as well as returning characters Jacqueline King as Sylvia Noble, Karl Collins as Shaun Temple, and Jemma Redgrave as Kate Lethbridge-Stewart.
TUES/NOV. 28
Verified Stand-up (Netflix). Ten different comedians are featured, including Dulce Sloan and Nimesh Patel.
WED/NOV. 29
The Artful Dodger (Disney+; Hulu). This new twist on Oliver Twist stars Thomas Brodie-Sangster as Jack Dawkins as an adult in this eight-episode Australian adaptation of the Dickens' classic. Set in 1850s Australia.
Christmas at Graceland (NBC; Peacock). Live music special (Spoiler alert! The King is dead.)
Christmas in Rockefeller Center (NBC; Peacock). Annual holiday special. (Spoiler alert: so is Rockefeller.)
King Charles (CNN). Gayle King and Charles Barkley go one-on-one in this limited, Wednesday night series.
Pretty Hard Cases (Amazon Freevee). The canceled CBC police series makes its US streaming debut, missing a second opportunity to re-brand this with the original title that would have kept it on the air for many years.
Returning: Slow Horses (AppleTV+). One of my favourite dramas of the last few years, the Graham Yost-produced series returns for a third season. This time, cranky Jackson Lamb (Gary Oldman) and his team of misfit spies are dragged into a conspiracy that threatens both their dumpy little Slough House but of M15 itself. Kristin Scott Thomas, Jack Lowden, Saskia Reeves, Rosalind Eleazar, Christopher Chung, Freddie Fox, Chris Reilly, Samuel West, Sophie Okonedo, Aimee-Ffion Edwards, Kadiff Kirwan and Jonathan Pryce are all back. Launches with two of six new episodes, with others following once-a-week.
THURS/NOV. 30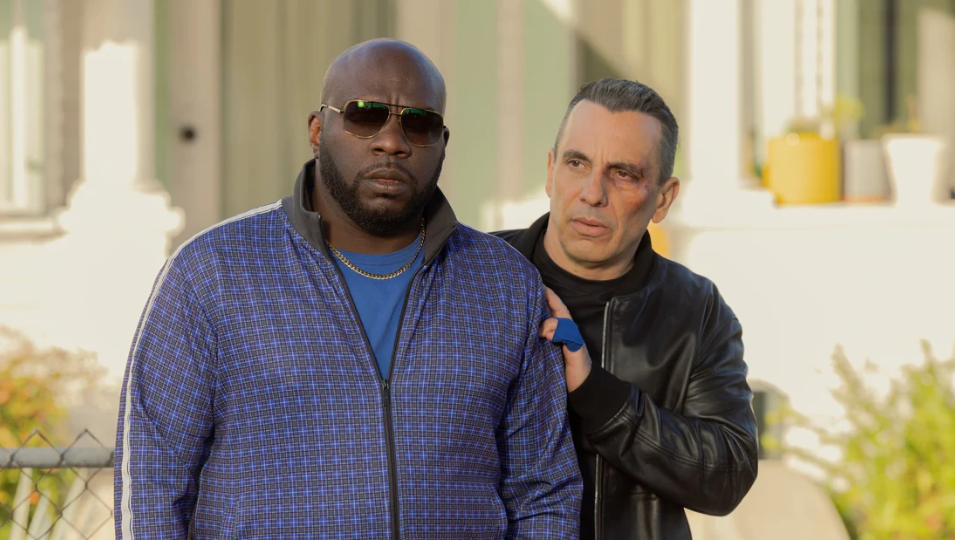 Bookie (Max; Crave). Stand-up comedian Sebastian Maniscalco and Omar J. Dorsey star as a Los Angeles-based bookie and an ex-NFLer coping with legalized gambling in this new streaming comedy from Chuck Lorre. Who would have put money on Lorre ever working with Charlie Sheen again? Yet look for the Two and a Half Men actor to co-star on this series.
Selina + Chef: Home for the Holidays (Max; Food; Crave). A four-episode holiday edition of the Only Murders in the Building's cooking series.