The Toronto Maple Leafs won a playoff round for the first time in 19 years. While the Stanley Cup playoffs head into the second round and Leaf Nation argues over parade routes, there are other TV options this May. Please check back all month long as more entries are added. UPDATED MAY 26
MON/MAY 1
White House Plumbers (HBO; Crave). Veep veterans David Mandel, Peter Huyck, and Alex Gregory are behind this look at the Watergate scandal that dethroned Richard Nixon in 1974. The "plumbers" refers to the gane that broke into the Democrats election campaign headquarters in the Watergate Hotel. Playing the leaders are Woody Harrelson as E. Howard Hunt and Justin Theroux as G. Gordon Liddy. The drama also stars Judy Greer, Lena Headey, Domhnall Gleeson, Ike Barinholtz, Kathleen Turner, Toby Huss, David Krumholtz, Rich Sommer, F. Murray Abraham, Kiernan Shipka, Corbin Bernsen, Gary Cole, and John Carroll Lynch.
TUES/MAY 2
Jimmy O. Yang: Guess How Much? (Prime video). Standup comedy special.
King Charles: The Boy Who Walked Alone (Paramount+). A documentary about the new King of The UK. Ol' Big Ears will be all over screens this week.
WED/MAY 3
Ed Sheeran: The Sum of it All (Disney+). The red-headed singer does math.
THURS/MAY 4
Bupkis (Peacock; premiering Thursday, May 25 on Showcase and Stack TV). There was an episode of The Dick Van Dyke Show titled "Bupkis." This isn't it, but Bupkis still means nothing. This eight-episode series stars former SNL distraction Pete Davidson, here doing what he does, which is more-or-less playing himself. Edie Falco plays his mom and Joe Pesci — tricked out of retirement — plays his grandfather. The big name supporting cast includes Ray Romano, Brad Garrett, John Mulaney, Steve Buscemi, Bobby Cannavale, Jon Stewart, Method Man, Charlie Day, Kenan Thompson, Chase Sui Wonders, Simon Rex, and even Al Gore. Does it all add up to something, or bupkis? The trailer, above, looks interesting.
Queen Charlotte: A Bridgerton Story (Netflix). This prequel looks at a younger version of Bridgerton's Queen Charlotte. India Amarteifio (Sex Education) stars.
Returning: Star Wars: Visions (Disney+) returns for a second season — happy May the 4th. The Other Two (HBO Max; Crave). Season Three additions include Ann Dowd, Edie Falco, Simu Liu, Ben Platt, Lukas Gage, Kiernan Shipka, Dana Delaney, and Dylan O'Brien.
FRI/MAY 5
Silo (AppleTV+). Veteran showrunner and brioux.tv: the podcast guest Graham Yost (Slow Horses, Justified) is behind this sci-fi series which finds the last 10,000 humans on earth living in a giant silo buried a mile beneath the surface. That's because things are damn toxic up top, or so that's what everyone is told. Rebecca Ferguson, Tim Robbins, Common, Harriet Walter, Rashida Jones, David Oyelowo, and Chinaza Uche are among the star in this adaptation of the novel by Hugh Howey.
SAT/MAY 6
Coronation of King Charles "Big Ears" Windsor (multiple channels). Coverage begins Live from London at 4a.m., which seems about right.
SUN/MAY 7
2023 MTV Movie & TV Awards (MTV). Live from the Hanger at Santa Monica, Calif. Drew Barrymore hosts.
MON/MAY 8
Jeopardy! Masters (ABC; Hulu). Six past champs, including that jerk James Holzhauer and Canadian Mattea Roach, compete for the title of the ultimate Jeopardy! Master. Ken Jennings hosts. The three week tournament will be played over three to four nights each week.
TUES/MAY 9
Hannah Gadsby: Something Special (Netflix). But is it? Her second special for Netflix was not. This one promises to be both smart and feel-good. Filmed at the Sydney Opera house in 2022.
WED/MAY 10
Class of '09 (Hulu). This FX thriller follows three grads from the FBI's Quantico school of secret agents and stuff. Brian Tyree Henry and Kate Mara star with Sepideh Moafi, Brian J. Smith, Jon Jon Briones, Brooke Smith, and Jake McDorman in support.
The Game Show Show (ABC). This documentary, from Toronto's Cream Productions (CNN's The Story of Late Night), looks at the history of American game shows dating back before TV to radio. Will they have my appearance on Bumper Stumpers? I'm betting no.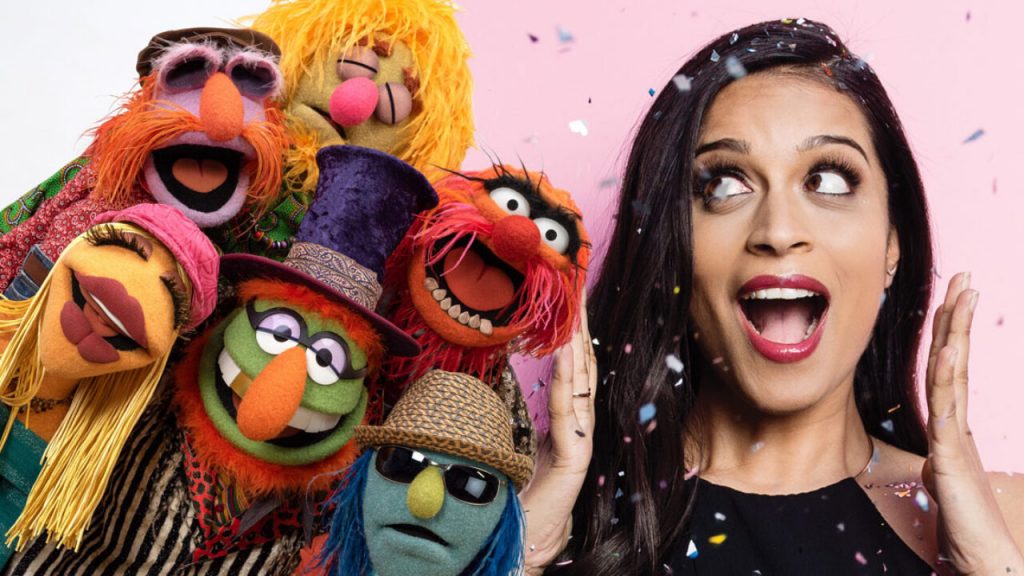 The Muppets Mayhem (Disney+). Disney's third attempt to spinoff a new Muppet series since acquiring the franchise finds Lilly Singh (Canada's Got Talent) cast as a music executive trying to record a new album with Dr. Teeth and The Electric Mayhem Band. They get help on this series from Morgan Freeman, Paula Abdul, Nicole Byer, Rachel Bloom, "Weird Al" Yankovic, Ryan Seacrest, Steve Aoki, Billy Corgan, Kevin Smith, Danny Trejo, Lil Nas X, Ben Schwartz, Kesha, Kristen Schaal, Ziggy Marley, and more.
THURS/MAY 11
58th Academy of Country Music Awards (Prime Video). Live from Frisco, Texas at the Ford Center at The Star. Hosted by country legends Dolly Parton and Garth Brooks.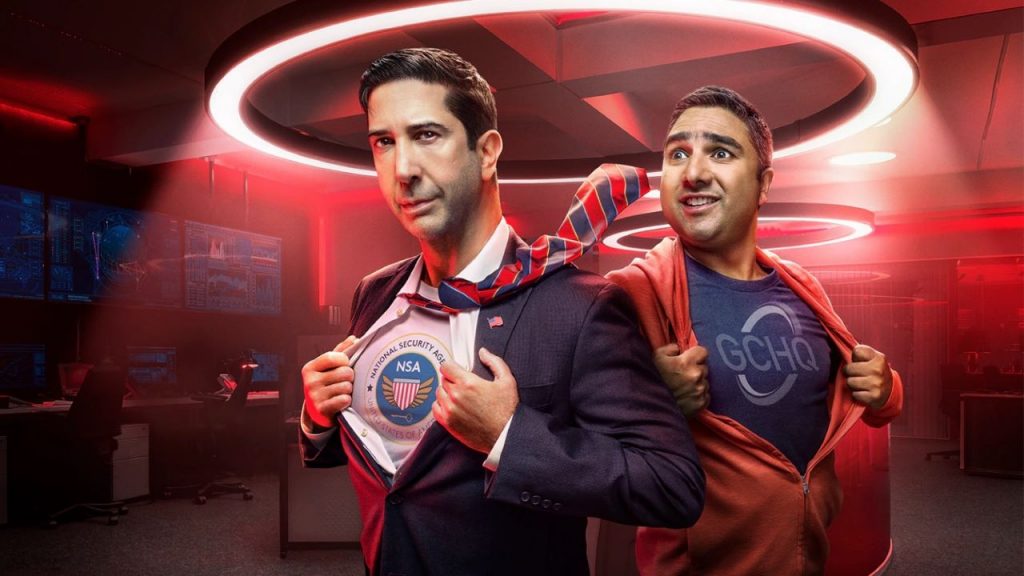 Intelligence: A Special Agent Special (Peacock). David Schwimmer stars as a pompous American agent teamed with Nick Mohammad (Ted Lasso) as his techy sidekick in this special spun off from the British series Intelligence. Jennifer Saunders also stars.
FRI/MAY 12
Still: A Michael J. Fox Movie (AppleTV+). This documentary from director Davis Guggenhein looks at the life of Michael J. Fox, the Canadian-born "Back to the Future" star who has been battling Parkinson's disease for 30 years. Told from Fox's perspective with complete access to his family the movie shows what happens when an incurable optimist confronts an incurable disease.
City on Fire (AppleTV+). A mysterious string of fires raises tensions in New York. So does the Central Park shooting of an NYU student (Chase Sui Wonders). Wyatt Oleff, Jemima Kirke, John Cameron Mitchell, Nico Tortorella, and Ashley Zukerman also star. Three of eight episodes drop May 12.
Crater (Disney+). This coming-of-age sci-fi family adventure takes place in a lunar mining colony. Isaiah Russell-Bailey, Mckenna Grace, and Kid Cudi head the cast.
The Mother (Netflix). An action/thriller starring Jennifer Lopez as an assassin. Gael Garcia Bernal, Joseph Fiennes, and Omari Hardwick also star.
Mulligan (Netflix). An animated comedy about a post-apocalyptic Earch in re-build mode after getting smoked by aliens. Tina Fey, also a producer, is among the voice cast which includes Nat Faxon, Sam Richardson, Dana Carvey, Chrissy Teigen, and Phil LaMarr.
SUN/MAY 14
Returning: Fear The Walking Dead (AMC). This is the first half of the eighth and final season, which jumps forward by seven years. Part II will air later this season. It takes zombies a little longer to wrap things up. ALso: the eighth season of RuPaul's Drag Race: All Stars (Crave).
TUES/MAY 16
Anna Nicole Smith: You Don't Know Me (Netflix). Director Ursula Macfarlane ("Untouchable") looks at the short life of the former model-turned-actress through the eyes of the people who knew her best.
Angel City (HBO). The three-part sports documentary looks at LA's professional women's soccer team. Airs over three consecutive nights.
WED/MAY 17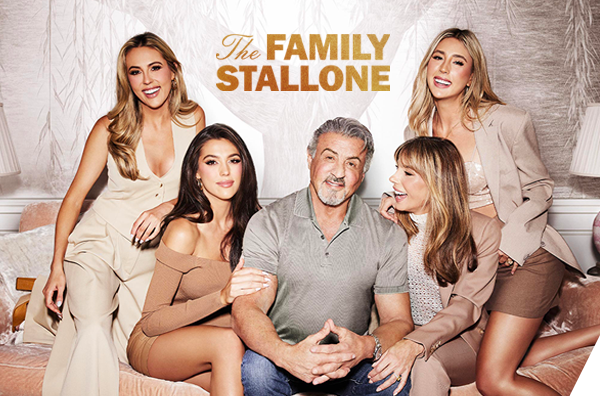 The Family Stallone (Paramount+). Yo, are you gonna watch dis? Absolutely. Sly Stallone, who stars in Tulsa King for Paramount+, goes Kardashian here allowing cameras to catch him at home with wife Jennifer Flavin and daughters Sophia, Sistine and Scarlet.
Blowing LA (Paramount+). For Heaven's sake, get your minds out of the gutter. This series looks at some actual Los Angeles hair salons-to-the-stars, where a cut and a set can cost thousands of dollars. talk about getting a trimming!
High Desert (AppleTV+). Patricia Arquette returns to TV as a California PI who is also a recovering addict in this dark comedy co-created by Katie Ford. Rupert Friend, Bernadette Peters, Matt Dillon, and Brad Garrett also star.
SisterS (IFC; Showcase). This six episode comedy stars Susan Stanley and Sarah Goldberg (the Canadian actress on Barry) as two women living on different continents who discover they are half sisters. Their next mission: to track down their alcoholic father. Set in Ireland.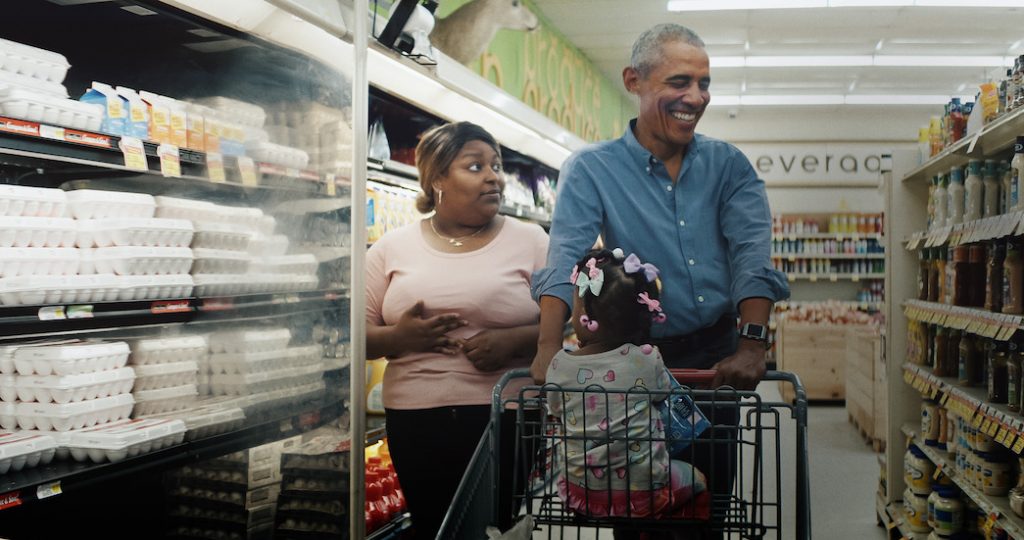 Working: What We Do All Day (Netflix). Ex-president Barack Obama travels around the US asking people what they do for a living. Not as compelling as that other show about a guy named Barry.
THURS/MAY 18
Rainn Wilson and the Geography of Bliss (Peacock). The former Office actor, who suffers from an anxiety disorder, travels the globe looking for happiness.
FRI/MAY 19
White Men Can't Jump (Hulu). This remake of the 1992 basketball side hustle feature stars Jack Harlow, Sinqua Walls, Teyana Taylor, and the late Lance Reddick
SAT/MAY 20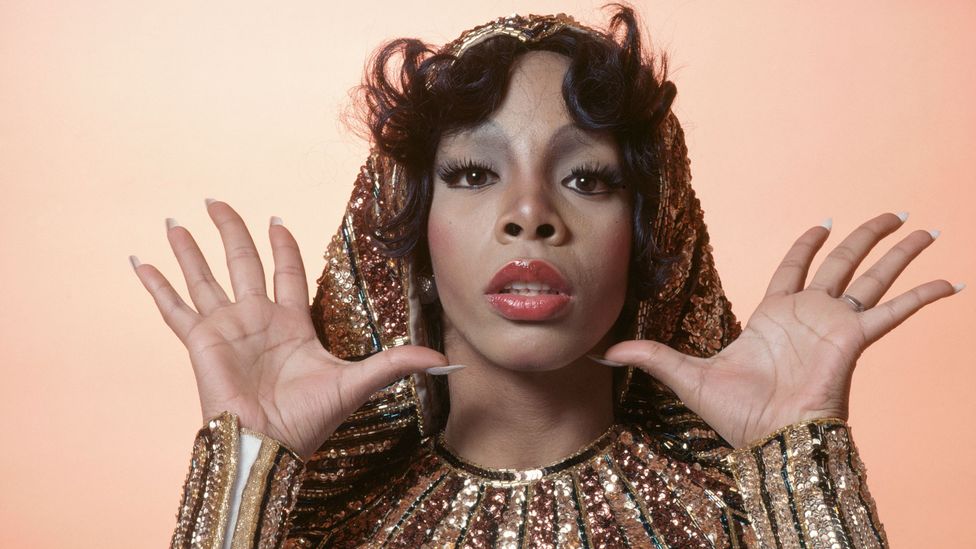 Love to Love You, Donna Summer (HBO; Crave). The disco-era singer gets the full biography treatment thanks to her daughter, Brooklyn Sudano, who teams with Oscar-winning documentarian Roger Ross Williams.
SUN/MAY 21
A Salute to NCIS: Los Angeles (CBS). A special look at a series that lasted way longer than it should have.
MON/MAY 22
Family Law (Global). THe Global original, starring Jewel Staite and Victor Garber, returns for a second season. Look for it also this summer on The CW.
TUES/MAY 23
Clone High (HBO Max). Twenty years after this series about the clones of famous historical figures failed to catch on in America (and cause a political firestorm in India), Clone High returns. It helped launch the careers of Phil Lord and Christopher Miller, who teamed with Scrubs producer Bill Lawrence (now busy with Ted Lasso and Shrinking) on the animated series. Original voice actors Will Forte, Nicole Sullivan, Donald Faison, Christa Miller and Judah Miller all return. Not returning is the clone of Gandhi; seems folks back home objected to his depiction as JFK's horny little pal. Among the new voice cast are Ayo Edebiri, Mo Gaffney, Danny Pudi, Mandy Moore, Michael Bolton and Ian Ziering — the last two playing themselves.
Smartless: On the Road (HBO; Crave). The hosts of the hottest podcast — Will Arnett, Sean Hayes and Jason Bateman — travel to Boston, New York, Chicago and D.C. as they take their act on the road. Recorded in 2022. Jimmy Kimmel, Conan O'Brien, David Letterman, Matt Damon, Kevin Hart, and Alexandria Ocasio-Cortez all guest.
THURS/MAY 25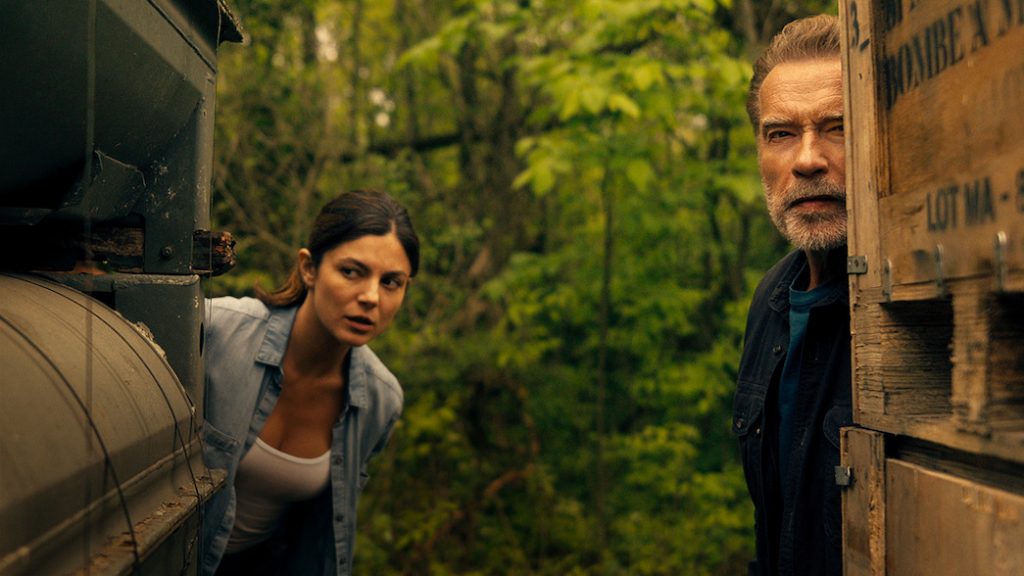 FURBAR (Netflix). Before you get too excited, RogerEbert.com calls this, "depressingly routine." The 75-year-old governator's first TV series has him playing a retiring CIA agent called upon to perform one last job. Complicating things is his discovery that his estranged daughter (Monica Barbaro) is also a CIA operative — and neither one knows they share this connection. Several Canadians are in on this cast, including Jay Baruchel, Dustin Milligan, Jesse Camacho and Scott Thompson. Arnold's ol' "True Lies" movie pal, Tom Arnold, is also part of the fun. Eight episodes.
FRI/MAY 26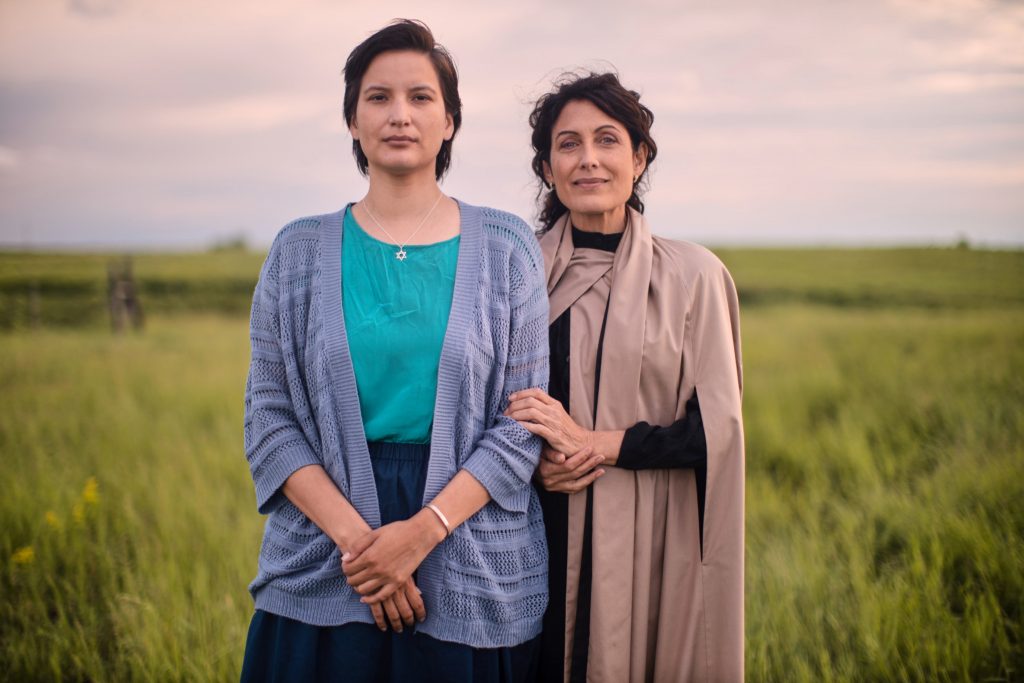 Little Bird (Crave). This six-episode miniseries features Darla Cortois as Bezhig Little Bird, who left the trauma of her familie's reservation in Saskatchewan at the age of five. Little Bird flew to Montreal,. where she was adopted by a Jewish family and became Esther Rosenblum. Now in her 20s, she returns to the Prairies to re-discover her roots, only to learn that her adoption was part of a racist government policy known as Sixties Scoop. Lisa Edelstein is among the cast.
Being Mary Tyler Moore (HBO Max; Crave). The definitive biographical documentary about MTM, showing more of the gutsy person behind the iconic sitcom roles. Moore's husband Dr. Robert Levine wisely chose producer Lena Waithe (The CHI), director James Adolphus and producer Debra Martin Chase, all African Americans, to bring a fresh perspective to Moore's story. The result goes far beyond Laura Petrie and Mary Richards and sheds more light on Moore herself, an actress who faced more than her share of heartache and adversity before making it after all as a tremendous, worldwide, advocate for Diabetes research and fundraising. Not to be missed.
Returning: Cross Canada Cake Off (CTV). Hosts Mary Berg and Andrew Han visit 40 bakers to test recipies and give $50k to the best caker.
SAT/MAY 27
Sarah Silverman: Someone You Love (HBO Max). Standup comedy special.
SUN/MAY 28
Farming for Love (CTV). Although, at what it costs now per acre, farming for money is still a pretty good plan.
MON/MAY 29
Reality (HBO; Crave). A hit at the Berlinale Film Fest, this adaptation of a play is about a former NSA translator who leaked confidential government documents. All of the dialogue is from the real translator's interrogation by FBI agents.
The Rising (The CW). This British supernatural thriller is about a dead woman who seeks revenge against the person who murdered her. So nothing about baking as the title suggests.
TUES/MAY 30
30 for 30: The American Gladiators Documentary (ESPN). Really? They've run out of actual sports stories to cover? Two parts, with the conclusion on Wednesday.

Hot Wheels: Ultimate Challenge (NBC). Reality competition where fans of the toy cars turn actual vehicles into Hot Wheels-like life-size vehicles. Can't believe Fox or somebody hasn't tried this same fantasy concept with Barbie. Anthony Anderson, Joel McHale and Terry Crews all pick up cheques as judges or something. Honestly.
Returning: America's Got Talent (NBC; Citytv).
WED/MAY 31
Nancy Drew (The CW).