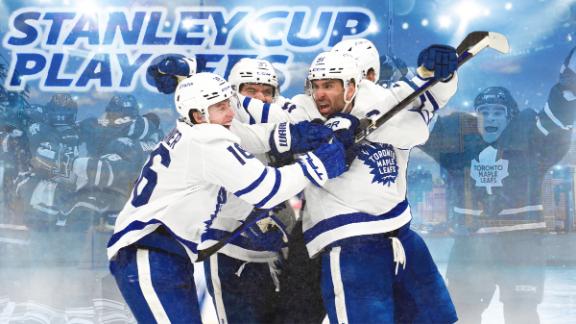 The Toronto Maple Leafs Game 6 victory over the Tampa Bay Lightning Saturday night drew 4,370,000 viewers across Canada in overnight estimates on CBC and Sportsnet National combined.
The Leafs first series victory in 19 years was by far the biggest draw so far of these 2023 Stanley Cup playoffs. The Leafs and Tampa skated before combined CBC/Sportsnet audiences of 3.3 and 3.2 million earlier in the series.
The Edmonton Oilers, the only other Canadian team to advance to the second round, drew a combined CBC and Sportsnet National total of 2,386,000 that same Saturday night on overnight estimates.
On Sunday, the team that set a new regular season record for wins and points, the Boston Bruins, made a shocking, seventh game overtime exit at the hands of the Florida Panthers before 2,466,000 CBC and Sportsnet National viewers.
In that nights other shocker, the defending Stanley Cup champions, the Colorado Avalanche, lost in their seventh and deciding game to the upstart Seattle Kraken before 960,000 viewers. That was a late game, on Sportsnet National only.
Boston, Colorado and Tampa getting knocked out early, on the other hand, will dent NHL playoff ratings stateside. TNT, ABC and ESPN carry the games there. The New York Rangers play the New Jersey Devils Monday night in a seventh and deciding game. Should Rangers lose, American broadcasters will take another hit.
Toronto's next opponent (seems odd writing that) are the Wild Card Panthers. The two teams will open their series Tuesday night in Toronto.