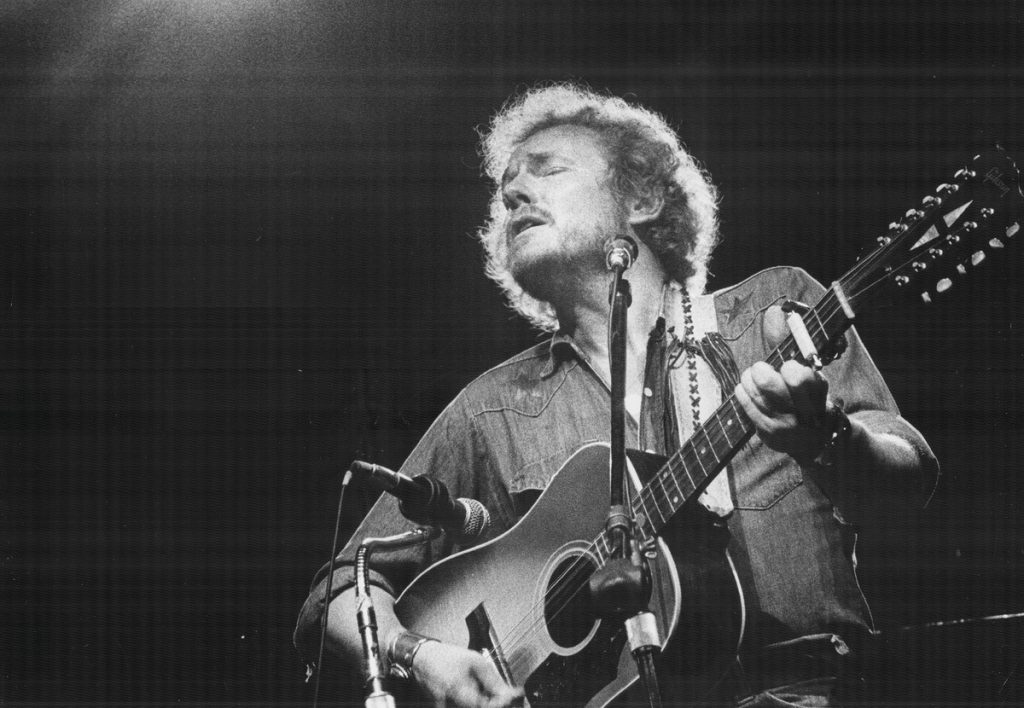 If you are a certain age in Canada, and you still have your memory, you can name at least five members of the 1971 Toronto Argonauts. You know exactly where you were when Paul Henderson scored. And you know how many times the church bell chimed for each man on the Edmund Fitzgerald.
There was a time in this fair land when the railroad did not run. Gordon Lightfoot told us so, and made us feel as connected as that railway, from coast to coast, through ballad after ballad.
His death May first at 84 was not unexpected. The heads-up just a week earlier was that he had cancelled all upcoming gigs, including his sacred run at Massey Hall. Lightfoot clung to that stage long past his best before date. While his voice could no longer fill the room, he always could.
Back in 2010, during the Vancouver Olympic Games, he had to make a public appearance to quash rumours of his demise. We'd had the dry run, then the laugh, and basked once again in Gord's gold.
I saw him live in concert, but never interviewed him. A friend who did had the great fortune to be stopped in her tracks just a few feet away as Lightfoot and the band ran through a sound check of "The Wreck of the Edmund Fitzgerald." She describes the energy around him as "electric."
Certainly Lightfoot had star power. Among his admirers was Bob Dylan. Lightfoot performed on The Tonight Show starring Johnny Carson during the mid-'60s era when all the original tapes were lost (although an audio recording exists). He recorded in Nashville and Los Angeles as well as Toronto and hung out with the likes of Johnny Cash and Kris Kristofferson. His songs were recorded by Barbra Streisand, Harry Belafonte, Anne Murray, Jane's Addiction, Sarah McLachlan and Elvis Presley. The 1998 dance pop cover of Lightfoot's "If You Could Read My Mind" by Stars on 45 kept the lights on for years in Lightfoot's Rosedale mansion.
Some of his songs take you right back to the place where you first heard them. "Carefree Highway" always seemed to be on in the mornings during the summer of '74 when I was a busboy earning a few extra bucks washing windows at the Blockhouse restaurant at Ontario Place. "The Wreck of the Edmund Fitzgerald" plays in my head to this day when I gaze out over the open water on Lake Huron. Everything from "Don Quixote" reminds me of how I wore the grooves out of that album on the wood-grained Panasonic turntable in my parent's basement rec room in Etobicoke.
If you were coming of age in the '70s and dating in Toronto, you had to take a girl to see Lightfoot at Massey Hall. Anyone who refused had to surrender their Canadian passport. Anyone who did owes Lightfoot many thanks.
Fans will want to seek out Gordon Lightfoot: If You Could Read My Mind. The 2019 documentary traces Lightfoot's evolution from Christian choirboy to troubled troubadour to international star and beloved Canadian icon. Featured are behind the scenes interviews from band members who were with him through the decades. Lightfoot's 12 string was generally accompanied by lead guitarists Red Shea or Terry Clements and bassist Rick Haynes. Featured fellow musicians on the documentary include contemporaries Ian and Sylvia Tyson, Ronnie Hawkins, Randy Bachman, Murray McLaughlan and Anne Murray.
Lightfoot leaves behind a hefty chunk of the Canadian songbook. He won 16 Junos, was nominated for five Grammys and made over 200 recordings, all but a handful compositions written entirely by him.
While "Beautiful" would be up there, and "Early Morning Rain," I think my favourite Gordon Lightfoot recording is "Song for a Winter's Night." The orchestration is so precise, the guitar picking impeccable. Then there's the soaring strings and those sneaky sleigh bells at the end. You can smell the mulled wine and the fresh evergreens; feel the warmth of the fire. And who wouldn't be happy just to hold the hands I love, on this winter's night with you?