This week, CHML's Scott Thompson asks about the "Cable Killer Box." I joke it sounds like a new AMC series, but it is another one of those "get all the TV you want for free" deals.
This one is being sold in the States and allows viewers to watch tons of TV content by streaming it on the Internet. Because you never download anything, according to the Cable-Killer site, the content is free.
I have no idea if it works or if it's truly legal. I'm not advocating it or even linking to it–find it yourself on Google. What I do know is consumers are starting to wise up to the fact that there are many alternatives to traditional cable and satellite providers. All those bundles are starting to un-bundle.
To that end, The CRTC mandated that cable and satellite providers provide an inexpensive "skinny basic" bundle, plus pick 'n' pay channel options, starting March 1. That's in less than one week, and if you're wondering why you haven't seen the ads from Rogers, Bell or Shaw, that's because there aren't any–yet. You won't find info at their sites, either. It's almost like they don't want you to know that you can starting paying them less every month.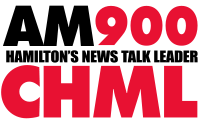 We blab on about all that plus the return of Gotham (Monday) for more than 13 minutes. You can listen in here.