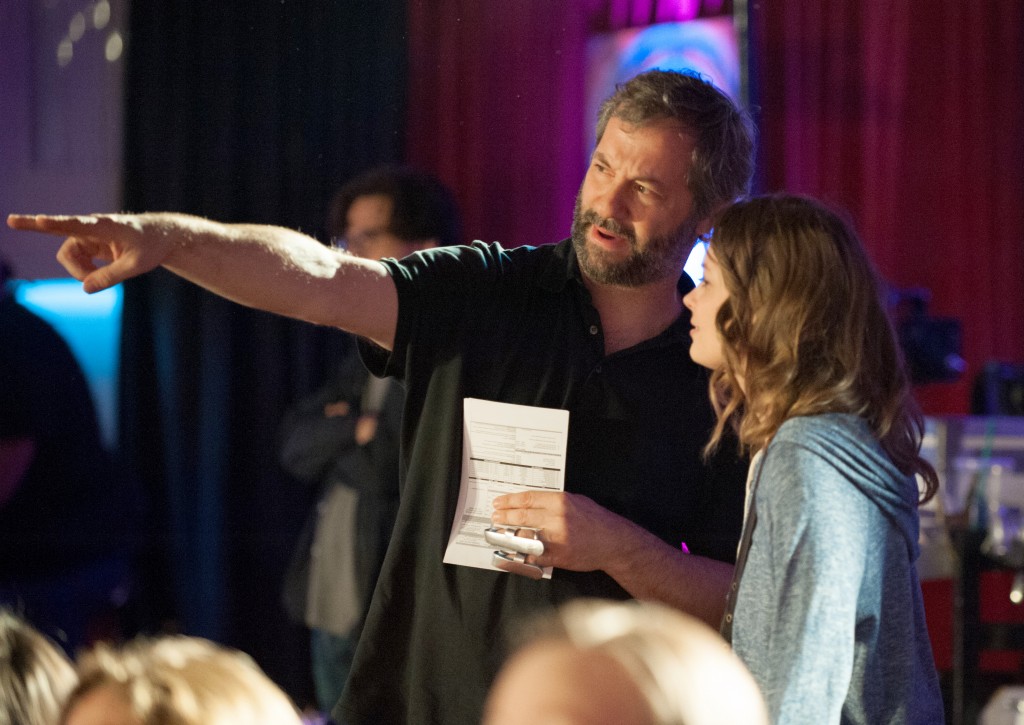 Starting Friday you can get Love from Netflix.
No, not that kind of love, you beast. Love, a new comedy from comedy kingpin Judd Apatow and sketch comedian Paul Rust.
The series stars Rust along with Gillian Jacobs from Community as mis-matched lovebirds Gus and Mickey. Jacobs is fearless in the role and plays Mickey as more of a train wreck, when it comes to dating, than Amy Schumer was in "Trainwreck." Apatow was behind both that movie and this series and pulled ideas for this show from notes he made for a series to be called–wait for it–Trainwreck.
"I had since stolen the title for some other project," Apatow told critics at TCA in January. He describes the series he originally had in mind as "a TV show where you would follow a couple very slowly and see every single beat of their relationship and also that you would know at the end they would break up.  This is before the movie 'The Break‑Up.'  And I just tossed it.  Not that this couple's going to break up.  We don't know.  So we kind of combined ideas to come up with this."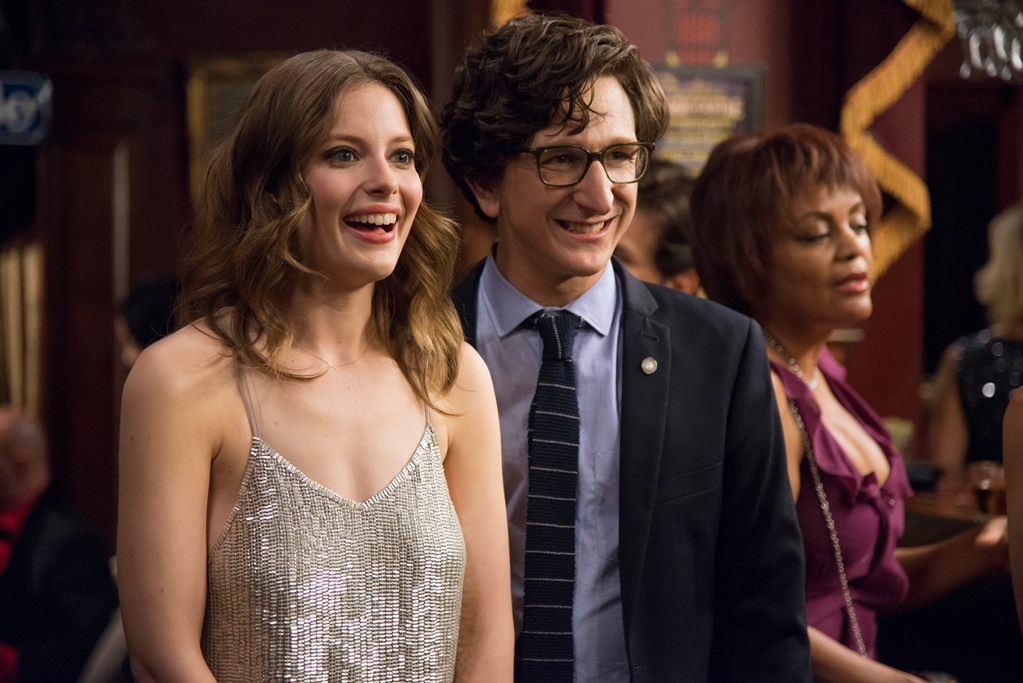 Rust is also a writer on the series. He also co-wrote the upcoming "Pee-wee's Big Holiday" with Paul Reubens, so it's true–Rust never sleeps.
He plays the nice nerd Mickey falls for. He joked during the TCA press session that he was convinced he'd be yanked off the series at any moment and replaced by James Franco.
Rust is from Iowa and his character, Gus, is also from the mid-west, while Mickey hails from New Jersey.
"I think everybody in the midwest is a good‑hearted person with maybe a layer of rage just underneath," says Rust, "unprocessed rage."
Mickey is, however, a hot mess, and self-destructive, and everything else Alan Sepinwall says she is in this Hitfix review. She's also pretty damn magnetic. Sepinwall also points out that some episodes meander on too long, especially the 40-minute pilot. Take Alan's advice and stick with it at least through the second episode and you'll likely watch all 10.
Read more about Apatow and "Love" here at this feature I wrote for The Canadian Press.