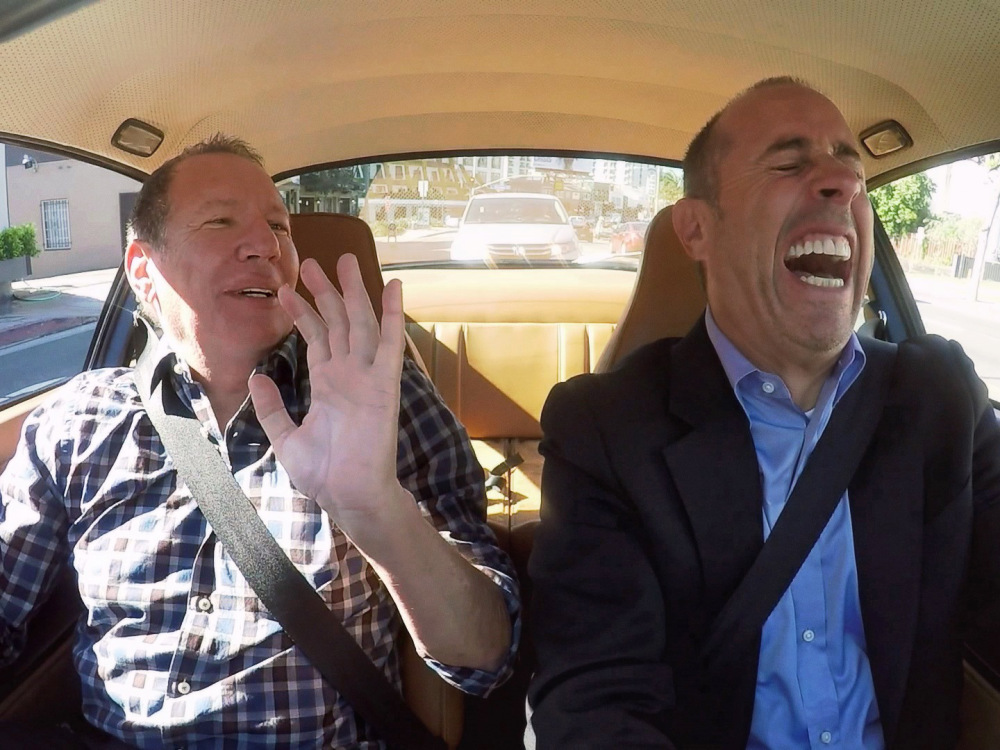 First reaction: tremendous sadness. The great Garry Shandling passed away Thursday at 66 after suffering a heart attack. Second reaction: thank goodness he got to take that one last ride with Jerry Seinfeld.
Go to Crackle.com now and watch the Comedians in Cars Getting Coffee episode from the most recent season featuring Shandling. The episode is entitled: "It's Great That Garry Shandling is Still Alive."
Boy was that true. Seinfeld had a ride all set up for Joan Rivers when she went to a clinic for some minor surgery and things went horribly wrong. Lost was a life, plus 20 minutes of comedy gold.
That's the kind of mourning over lost material Seinfeld does in the Crackle episode, speaking of the passing of David Brenner. Shandling is appalled.
"I'm sorry," he says while they're driving, "I'm at a stage in my life where I actually care about the person."
The whole episode is like a well edited obituary. Shandling and Seinfeld talk about how they were affected by the death of Robin Williams.
"You have to die in your sixties for them to say, 'Boy he was young,'" observes Seinfeld.
Shandling, spiritual and Zen-like but also incurably funny, talks about going for a CAT scan and being told by the technician that it was good to know he was still alive.
Shandling even jokes about his own death. "What I want at my funeral is an actual boxing referee to do a count, and at five just wave it off and say he's not getting up."
Born in Chicago and raised in Arizona, Shandling broke into the business as a writer on shows such as Welcome Back Kotter and Sandford & Son. In Comedians in Cars, Garry and Jerry visit the scene of the crime, The Comedy Store, the Sunset Boulevard landmark where so many careers were made in the '70s and '80s.
His Showtime series It's Garry Shandling's Show was daring and different but it was the next series, The Larry Sanders Show, that changed comedy on television. As Shandling tells Seinfeld, he couldn't even describe it to HBO, it was that new. Now Modern Family and in recent years The Office and anything where the camera point of view is a character owes a debt to Sanders. As Seinfeld observes, Shandling invented a certain kind of air that had never been on TV before.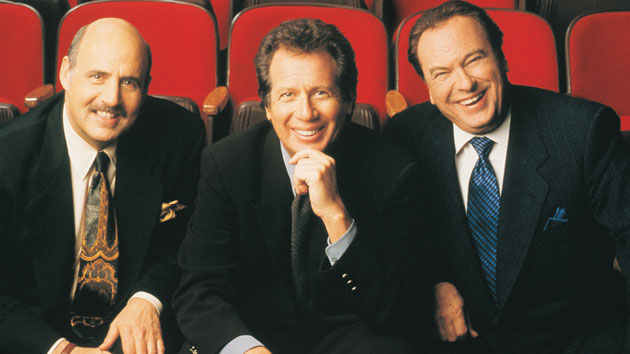 I was lucky enough to have been on the TCA press tour where Shandling and co-stars Rip Torn and Jeffrey Tambor sat outside and pretty much said mass to an audience of adoring critics. I can't recall a TV press love-in that was funnier.
I also went to a taping of The Tonight Show in the mid-'80s when Shandling was substituting for Johnny Carson, something he did regularly before moving on to deconstruct the whole late night talk show myth. He killed that night, and probably could have just done that.
Shandling and Seinfeld return to the other scene of the crime: the CBS Radford lot where their two soundstages were across from one another as they spun comedy gold in the '90s. Watch them re-visit the old New York street erected for Seinfeld which, incredibly, still stands. More fascinating is when they duck into what was once the Seinfeld soundstage and quietly observe while some new show is being taped. "I bet you we could still do a sitcom," says Seinfeld. "All we need is an awkward situation."
They make one up on the spot and act it out, all the while whispering to avoid getting yelled at by the crew in production on the other side of the wall.
It is, for some of us who cover this stuff, like watching Ali and Frazier go back to Manila, or Mantle and Maris revisit the old Yankee Stadium. It is sweet and moving and very funny and very very touching.
Shandling kept evolving, delighting fans by nailing moments on Twitter. His greatest post-Sanders act, however, may have come in the extras made for the DVD box set release of the series. They show Shandling revisiting cast members and guest stars 20 years later.
The extra where he drops in on Sharon Stone is, for me, the greatest reality show I've ever seen. The two had a history, in acting classes but also romantically, a dalliance explored in an episode about Larry dating Sharon. Artie tried to warm Larry: "She's more famous than you are."
To see these two, all those years later — altered and affected by time but smarter and more beautiful in so many ways — is a last kiss so passionate you can feel your own cheeks burn. Shandling leaves a note at the end, saying he was "shaking the rest of the day."
Shandling was the last of that terrible number of three deaths in 24 hours, with White Shadow actor Ken Howard and catcher and sports announcer Joe Garagiola being the others. There is a sad parade ahead as the icons of sports, TV and music many of us grew up with in the '60s and '70s go to the big Hollywood show in the sky.
Shandling's death, for me, hits harder, first because he was so smart and funny. A typical joke:
"McDonald's is opening its first kosher restaurant in Israel. It will also be the first McDonald's to have the Never Happy Meal."
Beyond the comedy vacuum, what also stings is losing this eccentric life coach, this wry California Buddhist who spoofed his own narcissism yet kept inching along on this impossible journey towards true happiness.
Shandling tells Seinfeld — grieving the jokes more than the joker — that material is only a vehicle to express your soul. That the jokes have no value beyond you expressing yourself spiritually. "It's why," he tells us, "you're on the planet."
Count to five and say goodnight. As Larry Sanders would say, "No flipping."