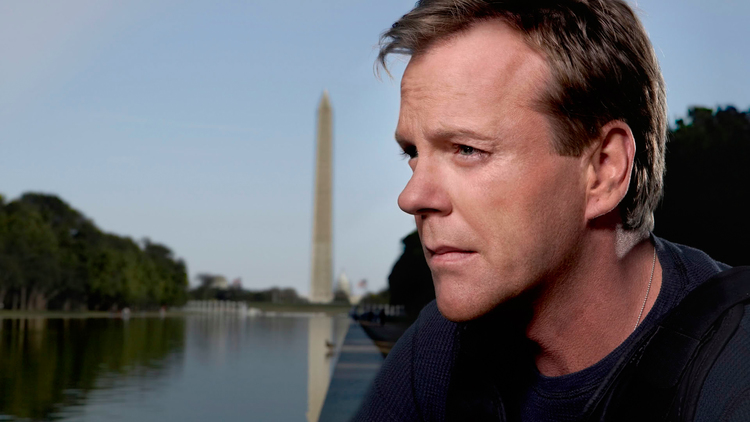 It is deal day down south as Canadian networks start heaving giant wads of shrinking Canadian dollars at U.S. studios. One report I'm hearing, however, suggests a new player has swooped in and changed the game.
And, yes, that would be Netflix.
Remember how ABC cleaned house? How they canned Paul Lee and brought in Channing Dungey? How they ditched Castle and The Muppets and ordered a new batch of titles?
Designated Survivor is one of their hot new offerings. That's the drama starring Kiefer Sutherland as a man who becomes the U.S. president after everybody ranked ahead of him has been eliminated.
Once upon a time, CTV–cozy with ABC/Disney for decades–would be a lock to nab that series. The new ABC team, however, has allowed outside folks–in this instance eOne–act as the international distributors.
Folks with long memories will recall how this went down several years ago when CSI was launched. Another Canadian media company, Alliance Atlantis, made eleventy million billion dollars as half owners in CSI after the network gave up international distribution rights. Oops.
History may be repeating itself. According to the report, eOne has sold the Canadian rights to Netflix–not CTV, Global or City. As Jack Bauer would say, "Dammit!!"
This is an unconfirmed report, but we'll know soon enough. In the meantime, here is more on this spring's Canadian network show buying strategy–including speculation about where the new CBS Digital Star Trek series may land–in this feature I wrote for The Canadian Press.