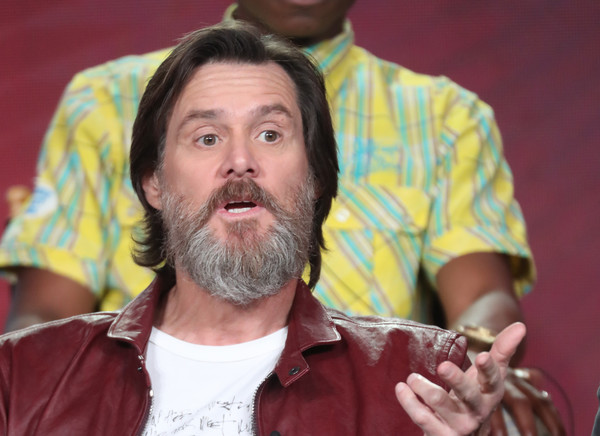 PASADENA, Calif. — Finally made it to the Ice House, one of the oldest comedy clubs in America.
It opened in 1960 and was originally a place where folk musicians shared the stage with comedians. Everybody played the Ice House over the years.  There's a signed letter from Johnny Carson in the lobby, surrounded by 8 x 10s representing a Who's Who of comedy.
Reporters covering this winter TCA press tour were shuttled in enormous buses to the Ice House Monday night. The occasion was to promote the upcoming Showtime series I'm Dying Up Here, a dramatic salute to the sketchy, and not in a good way, comedy club culture of the early '70s.
Melissa Leo plays a character clearly inspired by Mitzi Shore the maven of LA's famed Sunset Strip club stop The Comedy Store. Actual club comics Ari Graynor, Erik Griffin and Al Madrigal perform in the series.
The big draw Monday night, however was executive producer Jim Carrey. The Canadian-born comedian lived the comedy hard life, paying his dues as a teenager in Toronto at Yuk Yuk's and also up in Barrie, Ont., at Tickles, before setting out to Hollywood.
Carrey told critics earlier in the day Monday about how he lived in a closet his first year in LA, just like two of the young characters in I'm Dying Up Here. Other stories were ripped from his own headlines.
I met Carrey back in the early '70s when he was the sensational headliner, at 17 and 18, at Tickles. The comedy room was in a hotel run by a dodgy character and the club's host was a fellow who became a lifelong friend of Carrey's, Wayne Fleming.
This was a world I stumbled into around 1981 with my high school pal Pat Bullock. As Bullock & Brioux, our fame spread over several streets in Etobicoke.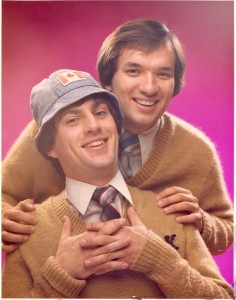 I reminisced with Carrey Monday about playing Tickles back in the day, about how Pat and I took one look at the slightly younger comedian, then an ace impressionist, and figured we oughta look into some other line of business.
Carrey was friendly and gracious and happy to relive those days. Tickles had a rep as a tough room, given its proximity to the Camp Borden army base. Soldiers let comics know their time was up with a well aimed ash tray.
As part of his act back then, Carrey used to imitate both Paul McCartney and Stevie Wonder singing Ebony & Ivory, and would act out whole scenes in On Golden Pond. Rubber-limbed and double-jointed, he would toss one arm behind his head and become the kid from Deliverance.
Back then, the big names in the Toronto clubs were Howie Mandel and Mike Macdonald. They represented the light and the dark of the Canadian comedy scene. Gary David was an older, 60-ish comedian who would tell jokes like, "Ever been to Buffalo? Talk about Vietnam with street lights."
Carrey took his act to LA and says being Canadian was never a disadvantage. He quickly became a favourite of Shore, who took him under her wing at The Comedy Store.
He went through a dark period where he ditched the impressions he worked so hard to perfect and tried to find his own voice as a comic. He "shed his skin" for months trying to work that out, much to Shore's dismay.
It paid off, however. By the time In Living Color called, Carrey was ready to step up as a major comedy star.
I'm Dying Up Here rings true as a study of the peculiar, sometimes cruel comedy club culture. It's a bit like Vinyl, HBO's study of rock 'n' roll around the same early '70s era. The Showtime series has the advantage of being funnier and less pretentious.
Carrey briefly took the stage at the Ice House Monday night but seemed reluctant to really tear loose. Probably just as well; with that big grey beard, he looks more Duck Dynasty than Duck Factory these days. He said he had no burning desire to sharpen his stand-up comedy chops, indicating he was "in the process of shedding layers of persona."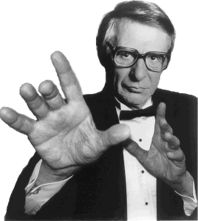 It was fun to see him again, and tell him how my pal Bullock misunderstood Carrey way back in the day at Tickles. When we were introduced, Pat, also an impressionist, asked Carrey who he did. The comedian answered, "The Amazing Kreskin," and slapped on a pair of thick glasses, grinned wildly as he threw his head back and clasped his hands. (Kreskin was a "mentalist" who gained a degree of fame on Canadian TV in the '70s; Carrey says his American friends never know who he's talking about.)
When we walked away from Carrey after that introduction, Bullock turned to me and said, "That guy's terrible–not a bit like Khrushchev."
Now that was baffling: Nikita Khrushchev was head of the Soviet Union back in the '60s and bore no resemblance whatsoever to Kreskin.
That was the problem with Bullock & Brioux: you had to be a mentalist to get our jokes!