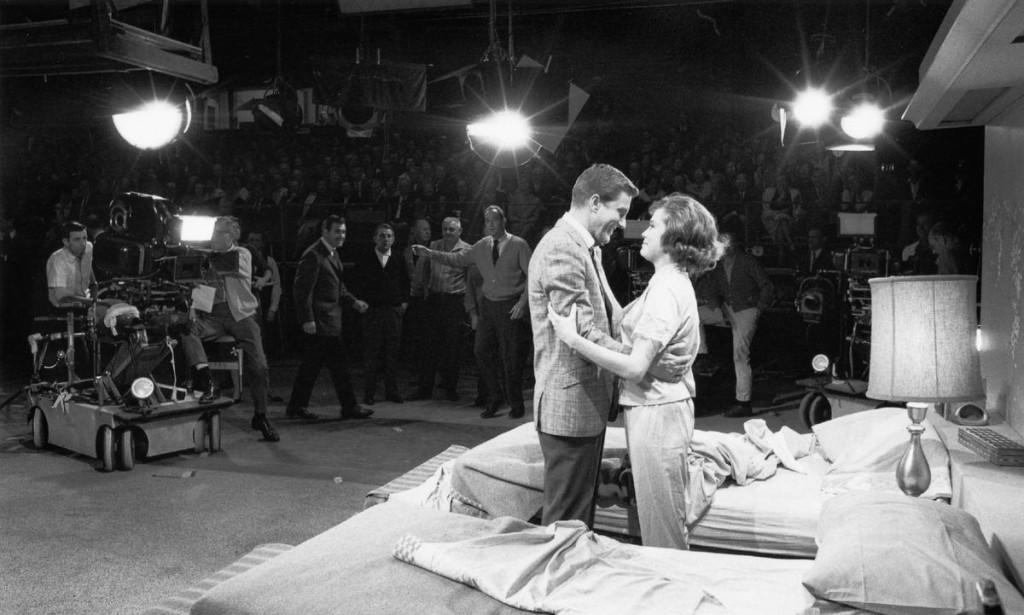 What makes even a crusty TV critic cry? News that Mary Tyler Moore has passed away.
I first fell in love with her on The Dick Van Dyke Show, but who didn't? Certainly Dick Van Dyke did. Look at the photo above — how much in love were these two kids?
They were even asked, many years later by a brazen reporter, if they ever had an affair at the time. The two reunited for a taping of The Gin Game on PBS in 2003. Both were aghast at the question; Van Dyke was a happily married father of four at the time the series was in production; Moore was newly wed to her second husband, Grant Tinker (who just passed away in December).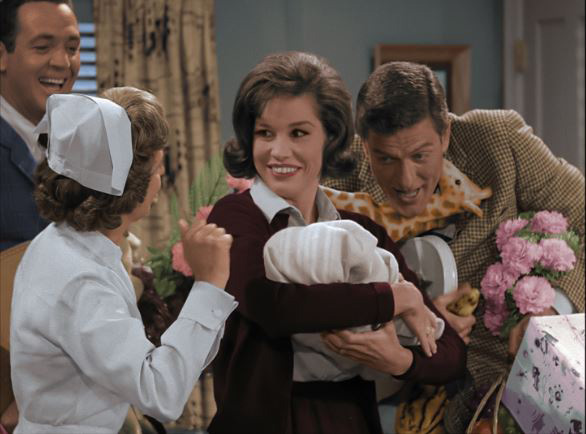 But were they ever tempted? Yes they were. Van Dyke talked about the thrill of seeing her freckled face at rehearsals. She was 12 years his junior, which bothered him — and no one else ever — when Moore became the last regular cast on his show in 1961. She was 24.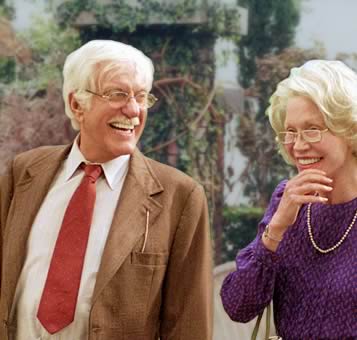 I'll never forget standing outside the TCA banquet hall for that 2003 press conference for The Gin Game. Van Dyke spotted Moore arriving, strode right up and started singing one of their duets from the series. She sang her part right back. They started to dance. For a boomer, it was like jumping through a chalk drawing of the two of them, the way Van Dyke did with Julie Andrews in Mary Poppins.
Memorable, too, was her appearance at the 2000 TCA press tour party to promote the ABC TV-movie Mary & Rhoda. The movie (penned by Canadian Katie Ford) was disappointing but Moore and hubby Robert Levine still dutifully worked the press deal. I remember shaking her hand, finding that a bit awkward and reading later that she prefers not to do that. Oops.
ABC had a sword and sandals epic on its schedule that season and had the Pasadena party venue decked out in an Arabian Nights motif. A live camel was out in front on a lawn and Moore, a big animal rights activist, fearlessly marched up, threw her arms around its neck and posed for pictures with the beast.
I remember standing next to Levine at the impromptu shoot and he was basically holding his breath. "She has no fear," I said to Levine. "Yup," he stammered back.
She first gained attention in the late '50s on TV as the leggy assistant on Richard Diamond, Private Detective. She sang and danced as the Happy Hotpoint elf in commercials until pregnancy forced her out of that gig. She worked various bit parts on TV before becoming Capri slacks-stunner Laura Petrie on The Dick Van Dyke Show. The movies that followed did not make her a film star, despite appearing opposite the likes of Julie Andrews and Elvis.
The Brooklyn-born actress turned the world on with her smile on The Mary Tyler Moore Show, the show that defines her as '70s chic. It is interesting to watch now if just to catch a glimpse or two of Moore's flinty edge behind the toothy wholesomeness of Mary Richards.
On a PBS salute to Moore that aired last year, co-star Valarie Harper noted how Mary Richards was the girl you wanted to be, Rhoda was the girl you probably were and Phyllis was the girl you were afraid you'd wind up as. The relationship of those three women really gave the show its heart and mind and made it unique.
Much has been written about how The Mary Tyler Moore Show was a game changer in its depiction of a young single woman trying to make it on her own. Her death a few days after women marched all over the world for equality seems rather symbolic. Moore spanned a movement that should have been won and settled in the '70s, a movement that is under assault once again. Like Mary Richards, women are marching to prove that they're going to make it after all.
Where MTM differed from other sitcoms at the time was in how effortlessly times and issues were woven into plot-lines. This was really just one woman's story which happened to be taking place in an electric time in American society. That several key episodes were written by women (notably Treva Silverman) kept the perspective honest.
There's a strange melancholy to some of those episodes, too. An early, subdued take on the theme song, "Love is All Around," can be heard on the 1970 CBS Fall Preview reel. Composed and sung by Sonny Curtis, the lyrics ask, "How will you make it on your own?" Sure, Richards has spunk, but would that be enough? In the end, despite all that spunk, she gets fired! What happened next?
That it all was set in snowy Minneapolis salted it with a reality missing in some studio-bound sitcoms (even though it, too, was shot in Hollywood). Mary Richards' journey is not unlike that of Dorothy in the Wizard of Oz in that she eventually discovers home and family right in front of her all along.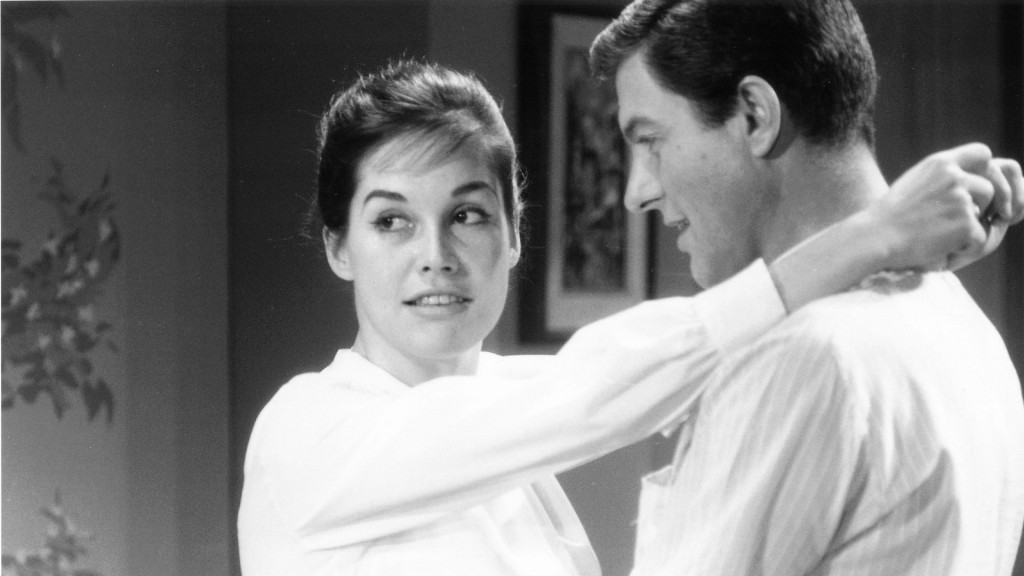 Moore battled type 1 diabetes for more than half her life and was very open in two autobiographies about her struggles with alcoholism, working things out on at least one occasion at the Betty Ford clinic. She endured three husbands, the early, tragic death of her only son and outlived two siblings. Over five years ago she underwent elective brain surgery to remove a benign meningioma.
The girl had spunk. She could also sing, dance, do physical shtick and hold her own in drama and comedy. She leaves behind hundreds of the best sitcom episodes ever made. Who can turn the world on with her smile? Mary can, and always will.