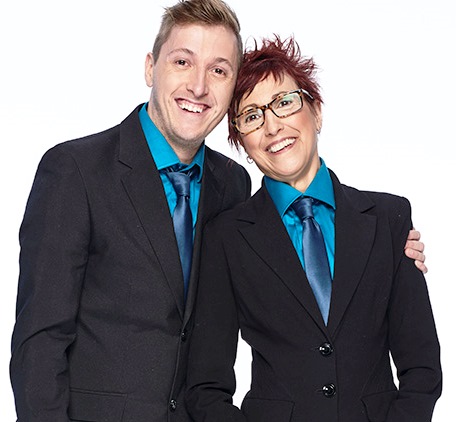 If you missed last week's premiere of Season 5 of The Amazing Race Canada, you missed seeing "The Undertakers" compete.
The mother and son duo of Deborah and Aaron Baker were the first team eliminated this season. They hail from the remote border town of Grand Forks, B.C. and had vowed to run the entire race in their dark navy funeral parlor suits. Had they won the $250,000 main prize (along with a trip around the world and two Chevy compacts), Aaron told me he knew what he'd spend it on. "New suits."
One had to wonder how far these two would go once you learned their pet peeves about each other. He: "Her tantrums." She: "He's too willing to help others."
So, yes, the undertakers came in dead last. They got buried. Customers will be dying to meet them back home.
Bye bye to the so called "last responders." Nine other teams remain as Tuesdays second episode travels the series to Alberta. As in the past two seasons, I was lucky enough to be embedded with the teams as they raced across a couple of legs of the series on foreign soil. This year's trip was another mind-blowing adventure, with stops at a few of the world's most famous landmarks. Much more about that in future posts as well as in The Canadian Press.
Season 5 of The Amazing Race Canada resumes Tuesday at 8/7c on CTV.