Hokey smokes! June Foray almost made it to 100.
The Queen of Cartoons died Wednesday in Los Angeles. She was just a few months shy of her 100th birthday, which would have been September 26th.
Foray was not the Mel Blanc of female voices, as famed Warner Bros. animation legend Chuck Jones once declared; Blanc was the female June Foray.
She voiced Cindy Lou Who in Jones' How the Grinch Stole Christmas (1965), and also did Granny in the Tweety & Sylvester cartoons, along with Witch Hazel and almost every female voice in the classic Looney Tunes and Merrie Melodies of the late '40s, through the '50s. She can also be heard on several Disney shorts and classics, including "Cinderella" (as the voice of Lucifer, the cat), "Peter Pan" and, in more recent years,"Mulan."
She has 308 IMDb credits, and given how she was rarely credited for all her movie studio cartoon work, there probably should be many more.
She lost out on voicing Betty Rubble to Bea Bennaderet on The Flintstones, but did eventually find work at Hanna-Barbera voicing one of the Smurfs.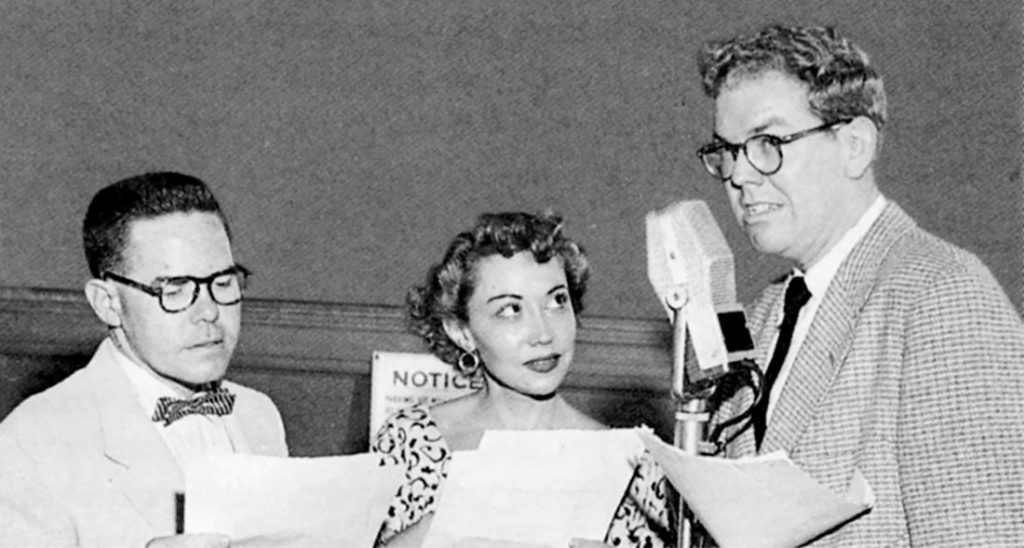 Her most famous TV characterizations, however, had to be Rocket J. Squirrel on Rocky and Bullwinkle, as well as Natasha Fatale on the same cleverly scripted Jay Ward production. She also voiced Dudley D-Right's girlfriend Nell Fenwick on Ward's hilarious Dudley Do-Right of the Mounties."
In 1957, Jay Ward met with June to discuss her voicing the characters of "Rocky the Flying Squirrel" and "Natasha Fatale" in a cartoon series. On November 19, 1959, the show debuted as Rocky and His Friends (1959), later changing its name to The Bullwinkle Show (1960). June provided many other voices for this show, especially its "side shows" such as "Fractured Fairy Tales" and "Aesop and Son". She did fewer voices for the "Peabody's Improbable History" segment, but she did appear in at least three of those episodes. After the show had been successful for a few years, Ward added one of its most popular segments, "Dudley Do-Right of the Mounties". June was a regular in this side show as Dudley's girlfriend Nell Fenwick.