How often have you been checking your Facebook feed when you get derailed by videos of obedient dogs with snacks on their snout or sleepy dogs cuddling with cats or bad dogs getting caught doing a no-no?
You stop to look for a minute and before you know it, a dog year has gone by.
Now you can do the same thing on television by watching Dog Tales Rescue, a 10-episode docu-series premiering Thursday, May 31, on Gusto.
The series is based on the real-life Dog Tales Rescue and Horse Sanctuary about an hour north of Toronto in King City, Ontario. This 100-acre farm is run by Danielle Eden-Scheinberg and Rob Scheinberg, two animal lovers who have turned their passion for pooches and other animals into a vocation. Besides the 76 rescued horses currently on the farm, there are probably 50 dogs, many of the older variety. One old St. Bernard, who goes by the name of Burger, is still getting walked out into the sun and shade every day despite being in the advanced stages of cancer. Three other dogs at the farm have three legs; one has just two, but they all wag their tails and get by with the aide of little doggie wheelchairs and prosthetics.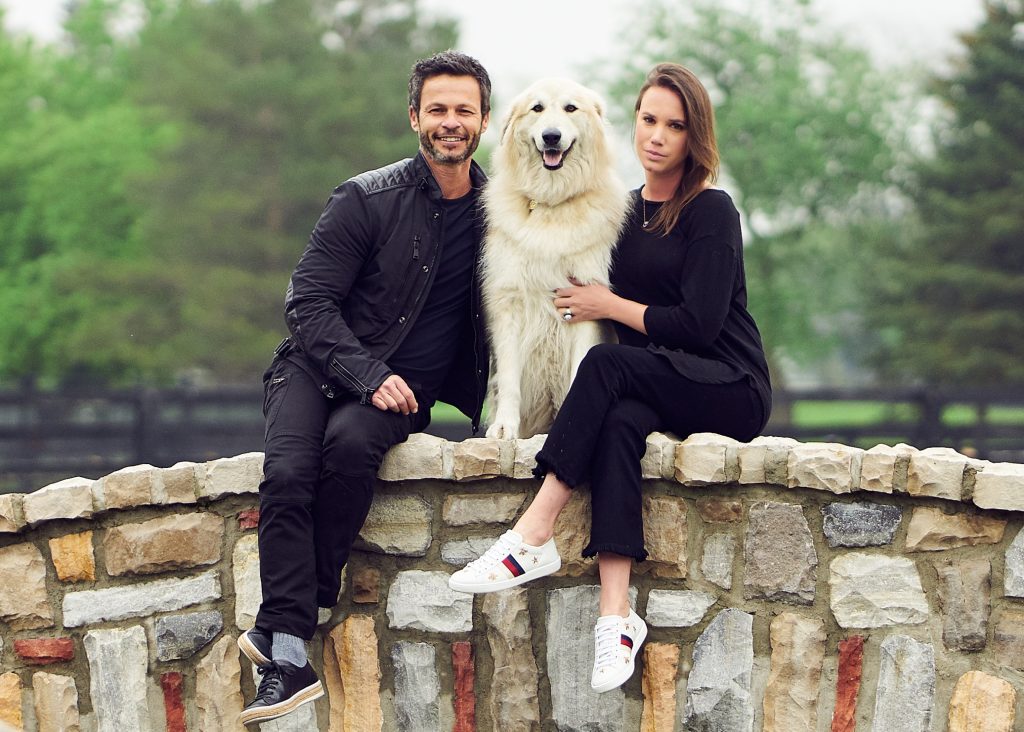 "People come here and say, 'O my God, it's a beautiful place,' but it's a lot of hard work and emotions," says Danielle. "We can't save them all, so who do you choose and how do you choose? There are hard decisions day in and day out."
The Scheinberg's have a full time staff of 50, including lead horse handler Ilana, featured in the above video along with her rescue pals Dolly and Sugar. Many of the horses are rescued before being shipped off for meat at nearby slaughter houses in St. Jacobs. The Scheinberg's also travel to the US and cooperate with various branches of the SPCA in their rescue efforts. Besides horses and dogs, the couple have provided sanctuary for three pigs (bought off Kijiji!), cows, chickens and sheep. So far, no cats — by order of the dogs!
A couple of the horses are blind. "The abuse the horses go through before they come here for their sanctuary is terrible," says Rob, who hopes the series — already renewed for a second season — helps raise awareness of the plight of these animals. "I think people will be fascinated."
Anyone interested in adopting one of the many fine dogs, you can check out and fetch your very own Fido by following this link. Woof!
For more on Dog Tales Rescue, follow this link to the feature I wrote about the sanctuary for The Canadian Press.