Are Canadian viewers tearing themselves away from US Supreme Court nominee hearings long enough to catch the new fall TV shows? After a week or so, here is a quick look at the overnight estimates on the night's that matter (Fri-Sat-Sun will be added late Monday, Oct. 1):
MONDAY SEPT. 24
CTV won the night, gaining an extra hour at 7 p.m. with the out-of-simulcast season premiere of the hospital drama The Resident (843,000 overnight viewers). At 8, The Big Bang Theory roared back for its 12th and final season premiere (2,367,000). CTV will miss this series. Young Sheldon followed at 1,903,000). That led into the series premiere of the new Magnum P.I. CBS pickup (1,301,000 with CTV's night closing with The Good Doctor at 1,504,000.
Global stayed fairly close with NCIS New Orleans (917,000), a strong debut with new drama FBI (1,518,000) and the return of Bull (1,273,000). Think Bull misses NCIS as a lead-in? No bull.
Up against all those US network season and series premieres, CBC's stopper Murdoch Mysteries held onto 735,000 in the overnights with its 12th season premiere; look for that number to jump close to a million once the Live+7 data is all tallied. The second season debut of Frankie Drake Mysteries returned to 460,000 in the overnights.
TSN scored 593,000 with its Monday Night Football broadcast. Citytv drew 580,000 with the two-hour season premiere of Dancing with the Stars. The generally well-reviewed Manifest landed with 512,000 viewers. CTV Two gave Voice to 464,000. The Jays batted 457,000 on Sportsnet.
TUESDAY SEPT. 25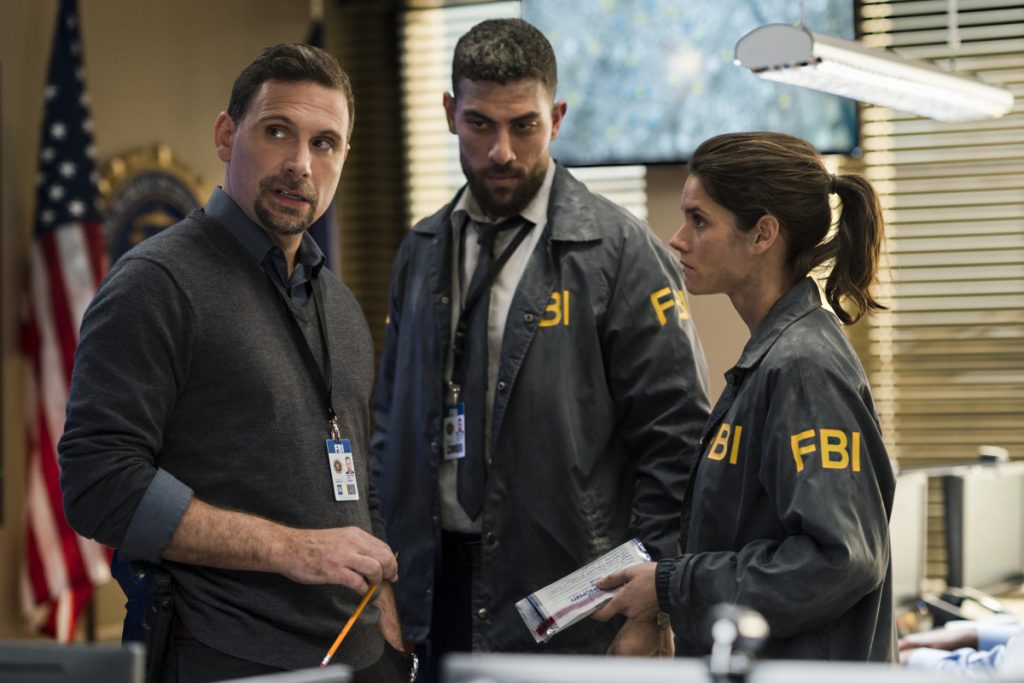 Global roared back, taking the night with three imports all topping 1.5 million in Live + same day estimates. Old favourite NCIS is still a hit with 1,508,000 mainly older adults. The FBI pilot did a robust 1,543,000. Who saw FBI as Canada's most popular new import? Incredibly, all 1,543,000 viewers stayed put in front of Global for the series premiere of New Amsterdam.
CTV played catch up with The Voice (1,028,000), which aired on CTV Two the night before. The season premiere of hanky drama This is Us did 1,24o,000, leaving some of us to ask, "This is it?" Maybe loyal fans of that show will give it a sizable boost once the Live+7 data comes in.
CBC tried to get the jump on the import avalanche last week only to see tepid returns for its Tuesday night comedy slaste. The good news is, despite the new competition, things inched up a bit in Week Two. Jonny Harris' Still Standing is earning its 8 o'clock berth with a step up to 629,000 viewers. This Hour Has 22 Minutes also did better in Week Two, although 415,000 is still way down from last season's average. Baroness Von Sketch Show also rose slightly to 243,000. The only backward step came at 9:30 p.m. with just 128,000 hanging in for Hang Up.
The Jays batted 409,000 against Houston on Sportsnet. Citytv kept the lights on with The Gifted (268,000) and the return of the somewhat re-cast Lethal Weapon (370,000).
WEDNESDAY, SEPT. 26
Two long running reality shows led Global to victory last Wednesday night. The broadcaster started off by pre-releasing, out of simulcast, Chicago PD, leading into a 90-minute, season premiere of Survivor (1,548,000). The 90 minute Big Brother finale played to 1,402,000 voyeurs in the overnight estimates, scoring particularly well in the younger demos.
A fair ways back in the overnights was CTV, opening with The Goldbergs (555,000)and then on to American Housewife (460,000) and then the 15th season premiere of Grey's Anatomy (1,082,000).
CBC was in the mix, especially when considering that their 7:30 staple Coronation Street still pulls 516,000 loyal viewers. The Great Canadian Baking Show's second episode of the season warmed 494,000 for 60 minutes. Finally, UK import Vanity Fair slid further to 174,000 overnight observers.
Brand new series premieres did little to spike Citytv's schedule. The Cool Kids ran cold, drawing just 243,000. The return of Modern Family lifted Citytv to 455,000 in the overnights. New comedy Single Parents drew mainly that at 332,000 and the new This is Us clone, A Million Little Things, did closer to a quarter million at 310,000.
THURSDAY, SEPT. 27
CTV roared back into first place with Canada's No. 1 draw The Big Bang Theory (2,307,000). Young Sheldon followed at 8:30 pm and shed about half a million from its lead (1,784,000). Two episodes of the long-running dramas Law & Order: SVU both cracked a million in the overnights (1,085,000 and 1, 114,000).
Global started off with the hour-long season premiere of The Good Place (602,000) handing off to Chicago Med (448,000). S.W.A.T. arrested 795,000 at 10 p.m.
CItytv, which strips Mom (shame on them), saw that Chuck Lorre sitcom's season premiere draw 544,000 overnight viewers. The much anticipated reboot of Murphy Brown was welcomed back by 751,000 at 9:30 pm.
CBC had a quiet night with Dragon's Den (344,000) followed by The Detectives (299,000). Over on CTV Two, just 220,000 were into Thursday Night Football, which seems like a better fit on TSN.